Today it is my pleasure to Welcome author
Ashlyn Chase
to HJ!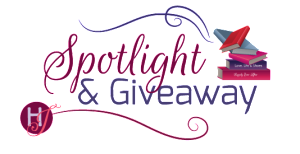 Hi Ashlyn and welcome to HJ! We're so excited to chat with you about your new release, The Goddess Gets Her Guy!
Please share your favorite scene from The Goddess Gets Her Guy: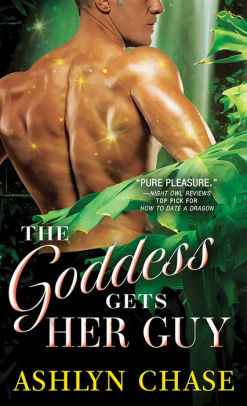 I don't know about you, but I love when a fun and flirtatious scene takes a breathtakingly romantic turn in a split second. I also like fights or disagreements that turn into passion. In real life, my husband and I rarely fight. I can't remember the last time we argued since we both have an aversion to it. But when it happens we use humor to bring us back to the place of friendship. Often couples want the same thing, but they just want to go about it in different ways.

He's risk averse. I'm a risk taker. Sometimes he does what I call 'awfulizing.' It's when he projects the worst possible outcome. Writers do it to increase the stakes. Usually the sentence begins like this, "But, what if…" When I've had enough, I'll say something like, "But what if a flying saucer lands on your head?" He can't help laughing. It defuses the tension and brings us both back to a place of friendship and (hopefully) cooperation.

What does all that have to do with my excerpt? Nuthin' really. I just go off on tangents sometimes and today was your lucky day. (wink)
Aaron could have sworn he heard trickling water and felt droplets of cool spray on his arms. Opening his eyes, he took a step back and stared in shock. A whole new location had appeared around them. One that included a rocky ledge, a grotto, and a waterfall.
"What the…" Aaron began.
"You said you needed a shower."
He shook his head in amazement. "I don't think I'll ever get used to this."
"To what? My listening to your needs?"
"I—I guess. Where are we?"
"Still in Puerto Rico."
A sly smile quirked up his lips on one side. He leaned over the grotto and asked, "How deep do you think that water is?"
"About fourteen feet deep."
"Okay. So nothing bad will happen if I just—" Aaron gave her a shove, and she landed in the natural pool with a splash.
When she surfaced, glaring at him and sputtering, he couldn't help laughing. He knew he was in for it but couldn't imagine her really hurting him.
"Very funny." She rose from the water and disappeared.
"Oh no." He was afraid he'd upset her and she'd desert him there—which would be inconvenient, since he didn't know where he was. He might still be in Puerto Rico, like she said, or she could have transported him to Hawaii for all he knew.
At last, she reappeared next to him, perfectly dry and dressed in her silk toga. Her long waves of white hair, also dry, ruffled in the breeze.
"Oh, that's not fair. I thought we could shower together," he said when he'd collected himself.
She shoved him off the rock ledge and into the cold water.
When he came up sputtering, she chuckled. "What were you saying about something being unfair?"
He laughed and swam to the rocks in front of her.
Something about Gaia stirred his senses on a level he couldn't even begin to explain. So far, he'd tried to keep it casual. She was too into her work, and quite frankly, so was he…as usual. He needed to learn to relax and get his priorities straight. He had always wanted to explore the chemistry between them, but the timing had never seemed right. Until now.
Right now, there wasn't anywhere else he wanted to be. There wasn't any more important undertaking he wanted to do.
Some would probably claim kismet. They'd say something about the stars and moon being in perfect alignment. That was when true souls connected—or something like that. Aaron didn't believe in all the cosmic mumbo jumbo, but he did have to admit there was something perfect about this evening. About this unexpected opportunity that had magically presented itself.
He pulled himself out of the water and watched her eyes grow as she saw the rivulets of water cascade down his body. His T-shirt stuck to his hard chest. He was in his late fifties, but he didn't feel old. He had kept himself in shape, and apparently she'd noticed. She licked her lips.
She opened her mouth to say something, but no words came out. Aaron fought the natural desire to chuckle at her speechlessness. Perhaps he'd stunned her into silence.
He wondered how Mother Nature herself would respond to sexual pleasure. He imagined she was a powder keg of passion, waiting to be ignited. And tonight, he had the overwhelming desire to light the fuse.
"Tell me," he said in a low tone as he reached her. He leaned forward and rested his palm on the rock wall behind her. His body practically curled around hers, his erection pressing against her hip. His head dipped so he merely had to whisper in her ear. "How do you like to be touched, sweetheart?"
Excerpted from The Goddess Gets Her Guy by Ashlyn Chase. © 2019 by Ashlyn Chase. Used with permission of the publisher, Sourcebooks Casablanca, an imprint of Sourcebooks, Inc. All rights reserved.


Thanks for blogging at HJ!
Giveaway:

A paperback copy of The Goddess Gets Her Guy by Ashlyn Chase
To enter Giveaway: Please complete the Rafflecopter form and Post a comment to this Q:

Leave a comment with your thoughts on the book…
Book Info:
What happens when the goddess meets Mr. Right…but she absolutely can't tell him who she really is?
After leaving his job as a cardiac surgeon, Dr. Aaron Samuels needs a new purpose in his life. Wanting to help his patients even if he can't operate, he heads to the Puerto Rican rainforest to find a cure for heart disease. He never imagined he'd meet a beautiful, mysterious woman, especially not one talking to a frog in the middle of the jungle…
Gaia—a.k.a. Mother Nature—has had it with paranormals breaking her number one rule: Never reveal your supernatural powers to humans, not even your mate. Fed up, she transports to the rainforest, happy to converse with amphibians who don't talk back. But Dr. Samuels is a much better conversationalist, and Gaia can't wait to help him mend all those broken hearts he told her about.
When her attempts to help only complicate things between them, Gaia begins to wonder what would happen if she opened her heart and was honest with Aaron…and herself. Maybe her number one rule has been wrong all along…
Book Links: Amazon | B&N | iTunes | Kobo |


Meet the Author:
An award-winning author, ASHLYN CHASE specializes in characters who reinvent themselves, having reinvented herself numerous times. She has worked as a psychiatric nurse, and for the Red Cross, and has a degree in behavioral sciences. She lives with her true-life hero husband in beautiful New Hampshire.
Author Website: ashlynchase.com
Facebook: @AuthorAshlynChase
Twitter: @GoddessAsh
Instagram: @ashlynlaughin