Today it is my pleasure to Welcome author
Tiana Warner
to HJ!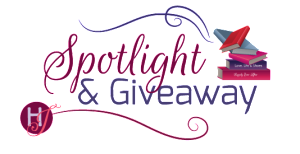 Hi Tiana and welcome to HJ! We're so excited to chat with you about your new release, The Helheim Princess!

Thank you for having me, and hello to your lovely readers!

Please summarize the book a la Twitter style for the readers here: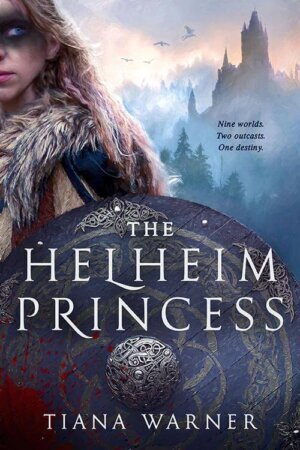 The Helheim Princess is a sapphic enemies-to-lovers romance that takes place in the nine Norse worlds. When a stable hand named Sigrid sees a vision of herself riding the eight-legged horse, Sleipnir, she teams up with an enemy valkyrie to travel through the worlds and uncover her greater destiny.

Please share the opening lines of this book:
Sigrid urged Hestur into a gallop, tearing across Vanaheim's grassy hills while the other girls flew drills atop their winged white mares on the training field. As valkyries, serving the nine worlds and being battle-ready at all times was their job.
As the only girl in Vanaheim who'd been paired with an ordinary horse at birth, this mission belonged to Sigrid. She bent low in the saddle, ready for the flat-out, barely controlled speed that sucked the breath from her lungs. In looks, Hestur was the most ordinary of all horses.
Please share a few Fun facts about this book…
Heim in Old Norse means "home" and is pronounced "hame" – so Helheim is pronounced like "Helhame".
Everything we know about Norse mythology comes from one tiny collection of surviving poems called the Edda. Everything else is an interpretation, even the idea that valkyries ride winged horses. The vast unknowns left a lot of room for creative liberties when writing this story, which made it a lot of fun.
A lot of Norse gods were genderfluid/queer, and this and other historical facts tell us that Viking society was probably more flexible about sexuality than medieval historians led us to believe. Full steam ahead on the sapphic romance!
My inspiration for writing Sleipnir, Odin's eight-legged stallion, is a breed of horse called the Friesian.
Sigrid's horse's name is "Hestur", which just means "horse" – playing up the idea that he's the most ordinary of all horses.
What first attracts your Hero to the Heroine and vice versa?
Vulnerability and trust play a huge part in their connection. While the heroines start off hating each other, they bond over how much they need each other and slowly build mutual trust.
Using just 5 words, how would you describe Hero and Heroine's love affair?
Fiery, pure, sweet, first crush.

The First Kiss…
Happens in a moment of great emotional turmoil, where Sigrid is forced to make one of the toughest choices of her life.
Without revealing too much, what is your favorite scene in the book?
It's a toss-up between the climax and a scene in the middle when Sigrid and her horse are fleeing the fiery hellhound, Garmr.
Sigrid grabbed Hestur's mane and kicked him into a gallop. He hesitated for a fraction of time, then surged forward like the start of a race. He hit full speed in three strides, shooting between Garmr's front legs.
Flames licked toward them. Heat billowed past Sigrid, pulling sweat through her pores.
They made it to Garmr's back legs before a deafening bark sounded overhead. The hound turned, one of his back legs skittering toward them. They dodged it, but his tail came to meet them.
Sigrid cried out as the line of fire that formed his tail swooped toward them, covering too much ground to dodge.
"Jump!" she shouted, crouching into position.
Hestur needed no urging. His hooves lifted from the ground, and his powerful haunches took them soaring over Garmr's tail. The key to jumping was to avoid looking down, but Sigrid couldn't help it this time as the flames disappeared beneath Hestur's belly.
They landed bumpily, and Sigrid clamped her legs tighter to avoid bouncing off Hestur's side.
"Go!"
He regained his footing and surged onward, galloping with all his heart.
If your book was optioned for a movie, what scene would be absolutely crucial to include?
There are a lot of great moments to choose from, but I'll have to go with the moment Sigrid and Mariam meet, when Sigrid is trying to stop Mariam from taking an important relic.
At the window, burgundy curtains flapping on either side of her, Mariam spun and sank into a half crouch. Something about the movement froze Sigrid in place. It was the way the daylight illuminated Mariam from behind, framing her like one of the gold statues in the courtyard. She narrowed her eyes, her fiery expression at odds with the soft curves of her face.
For a moment, captured by Mariam's gaze, Sigrid forgot why she was here.
Mariam gripped a pale pink, semi-translucent stone with a thin chain swinging from it. Though Sigrid had never seen it before, she knew what it was—the Eye of Hnitbjorg.
Readers should read this book …
If you like stories about badass warrior women, the bond between people and their animals, and an enemies-to-lovers romance that will leave you looking like the heart-eyes emoji.
What are you currently working on? What other releases do you have planned?
Other than the sequels to The Helheim Princess, I have two more sapphic romances launching this summer! "From Fan to Forever" is a celebrity romance with Ylva Publishing, and I'm contributing a steamy novella to a sapphic paranormal box set called "Eternally Hers".
Thanks for blogging at HJ!
Giveaway:

A print copy of The Helheim Princess by Tiana Warner
To enter Giveaway: Please complete the Rafflecopter form and Post a comment to this Q:

What is your favorite romance trope?
Excerpt from The Helheim Princess:
Mariam sat on a nearby boulder, changing her bandage. At least, she was trying to. She wrapped a clean one around her arm and used her teeth and one hand to try and fasten the end.
Sigrid walked over. "Let me."
"It's fine. You're not exactly a doctor."
"No, but I've spent my life wrapping horse legs."
Mariam considered this, then held out her arm.
Sigrid wrapped the bandage more gently than she would have on a horse, her fingers grazing Mariam's soft skin, Mariam's breath tickling her cheek. She pretended not to notice how close they were sitting.
A flutter spread through her middle, like the thrill of anticipation before a gallop—a sensation both pleasant and confusing.
As she pulled the material tight, Mariam gave a little gasp.
Sigrid drew back, desperately wishing she would stop hurting Mariam. "Sorry. Are you okay?"
The daylight revealed beads rolling down the girl's temples beneath her helmet, a pained scrunch between her eyebrows, and every freckle dusting her nose and cheeks.
"I'm fine." Her breath tingled on Sigrid's lips. It smelled sweet from the apples they'd eaten.
Heat rising in her face, Sigrid wondered if she should slide back a little. But Mariam didn't lean away, so she stayed where she was.
Excerpts. © Reprinted by permission. All rights reserved.


Book Info:
For as long as Sigrid could remember, she's wanted to become a mighty, fearless valkyrie. But without a winged mare, she's a mere stable hand, left wondering who her parents were and why she's so different. So when the Eye shows her a vision where she's leading a valkyrie charge on the legendary eight-legged horse Sleipnir, she grabs the possibility of this greater destiny with both hands, refusing to let go.
Too bad that the only one who can help her get there is Mariam, an enemy valkyrie who begrudgingly agrees to lead her to Helheim but who certainly can't be trusted―even if she does make Sigrid more than a little flustered. As they cross the nine worlds, battling night elves, riding sea serpents, and hurtling into fire to learn the truth about Sigrid's birthright, an unexpected but powerful bond forms.
As her feelings for Mariam deepen into something fiery and undeniable, Fate has other plans for Sigrid. What happens when the one thing you think you were meant to do might end the nine worlds?
Book Links: Amazon | B&N | iTunes | Goodreads


Meet the Author:
Tiana Warner is an LGBTQ+ author from British Columbia, Canada, best known for her critically acclaimed "Mermaids of Eriana Kwai" trilogy and its comic adaptation. Tiana is a lifelong horseback rider, a former programmer with a Computer Science degree, and an outdoor enthusiast who loves to explore nature with her musician boyfriend and their hyperactive rescue mutt, Joey.
Website | Facebook | Twitter | | Instagram |