Today it is my pleasure to Welcome author
Natasha Moore
to HJ!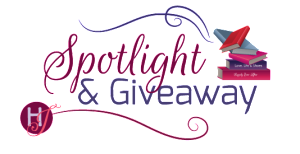 Hi Natasha and welcome to HJ! We're so excited to chat with you about your new release, The July Guy!
Tell us about the book with this fun little challenge using the title of the book: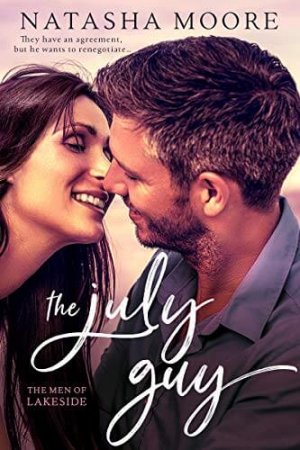 T – Teenage twins – Noah's daughters, Sarah and Hannah
H – House – what Anita inherited from the grandmother she never knew
E – Exotic – the location Anita thought she'd be enjoying in July
J – Junkyard – what Noah's mayoral opponent calls the Colburn and Sons salvage yard
U – Unfamiliar – Anita's never lived in small town USA before
L – Lakeside, the small village filled with great people but notorious for gossip
Y – You're going to love Anita – a strong, confident artist resisting giving her heart
G – Grandmother – Aggie who left Anita notes so she could learn the truth of her past
U – Upstairs – where Aggie had an art studio built for Anita
Y – You're going to love Noah – a steady, warm single dad running for mayor and wanting more than one month with Anita.

Please share the opening lines of this book:
"I can't believe you're doing this!"
Word traveled fast in a small town. The space behind the counter of Colburn and Sons Salvage normally felt roomy to Noah Colburn, but not at this moment.
Please share a few Fun facts about this book…
The characters of Anita and Noah were inspired by Miss Fisher Murder Mysteries – if you haven't watched the series, you really should! Phryne Fisher is a strong, confident, free-spirited lady detective in the 1920s and Jack Robinson is a by-the book, steady police inspector. I love the interaction between these two and I wanted to write a romance between characters with those traits. It was so much fun to write.
I hate politics, so I balked at having Noah run for mayor, then finally realized that he's the one running for public office, not me…
I was inspired by another television show when I was searching for a family business for the Colburns. A friend introduced me to Black Dog Salvage and I knew right then that my guys had to salvage architectural details from the wrecking ball.
I've been asked, but I don't know where the idea for Aggie's sticky notes came from, they just poured out of my fingers as I was typing. Honest, not planned at all.
Lakeside is based on a small lakeside village where I live – but it's not exactly the same, you won't find Bud's Bar and Grill or Colburn and Sons Salvage in my village, though I kinda wish you could.
Was there a scene in this book that was harder to write than others? 
This scene was harder than some because I had to keep re-writing the dialogue to get the proposition just right…
"Noah?"
The way she said his name sent a shiver through him. He set his wineglass on the table beside him. "Yes?"
She set her wineglass down, too. "I don't want to talk about the house anymore tonight."
He swallowed. "What do you want to talk about?"
The sun was rapidly setting, and soon he wouldn't be able to see her anymore. "Us. How we want to spend the next four weeks."
"And we're not talking about working on the house?"
"Man and woman do not live by work alone." She slowly rose from her chair and climbed onto his lap, straddling his hips. The hot spot between her legs rubbed against him, hardening his body in an instant. "Time is slipping by. There are only twenty-nine days and a few hours left in July."
"That's a real shame." Noah slid his fingers into her thick hair, cradling her head as he drew her down for a deep, wet kiss. When they finally parted, he rested his forehead against hers. "You drive me crazy."
"Good. I'd hate to be boring."
He chuckled and kissed the tip of her nose before gently pushing her upright. "I doubt anyone's ever called you boring."
"Thank God. So let me propose a non-boring plan for the next four weeks. You and me. Sex. As often as possible."
"Are you always so direct?"
"What's the point of dancing around it? Why talk it to death? It's more fun to jump in and do it, don't you think?" When he couldn't form a coherent response, she let out a bitter bark of a laugh and climbed off, leaving him cold and missing her. "Come on, salvage man. Be a little impulsive. You don't always have to be the responsible one."
He rose and met her at the edge of the deck. "I'm not the kind of guy who jumps into having an affair without putting some thought into it."
"Don't think of it as an affair. It's a fling, pure and simple. A few weeks of fun, that's all."
He was actually considering it. But how would it ever work. It wasn't who he was. "I'm going to have to schedule the renovation job here around my work at the salvage business. And the mayoral election is set for July thirty-first. I'm not going to have much time for anything else."
She brushed her palm down his chest. Light from the candles flickered over her face. "You know what they say about all work and no play."
Damn, but if he didn't want to play with Anita. "There's still the problem of no time."
Anita wriggled a little closer, as if that was even possible. "We can make time. You can put our play time into your schedule. You'll already be working here. You have to rest sometime." She began to massage his shoulders. "I'll help you to relax."
He had no doubt, but at the moment, he was enjoying her kneading his muscles too much to speak at all.
She brushed her lips over his. "Say yes, Noah. We're attracted to each other. We both know that. And I like you. I've never proposed a fling with a man I didn't like."
Something in the way she said that made him pull away. "And exactly how many flings have you proposed?"
Excerpt. © Reprinted by permission. All rights reserved.

What do you want people to take away from reading this book?
That characters in their 40s are just as vibrant and passionate as younger ones and that love can happen at any age.
Thanks for blogging at HJ!
.

Giveaway:

$10 Amazon Gift Card
To enter Giveaway: Please complete the Rafflecopter form and Post a comment to this Q:

A house by a lake or a house in the mountains? Or a house in the mountains by a lake?
Book Info:
Art professor Anita Delgado spends eleven months of the year working. July is her month to cut loose, paint, and pick a guy to make the summer memorable. But this year she isn't in a tropical location with an exotic man like she'd planned. She's stuck in small-town USA dealing with a lake house she doesn't want, inherited from a grandmother she never knew. A summer fling might be the only thing to get her through the next few weeks.
Salvage specialist Noah Colburn is running for mayor. If he doesn't, an absolute idiot is going to ruin his beloved town. So he's stepping up. It's what he does—with his teenage daughters, with the family business, and now with Lakeside. But when the newest resident of the town asks him to renovate her grandmother's house—and have a four-week fling —he's tempted. Tempted to step out of the mold and take just one thing for himself. But the gossip mill in the town is notorious.
Anita's learning it's hard to have a fling when the town follows your every move, and it's even harder when the July guy makes it clear one month is never going to be enough…
Book Links: Amazon | B&N | iTunes | Kobo |


Meet the Author: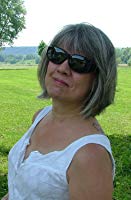 Natasha Moore fell in love with the written word as soon as she could read. She started writing her own stories back in grade school and hasn't stopped since. After suffering through too many books with not enough kissing scenes, she discovered romance, and her addiction to happy endings was born. She's the author of more than twenty novels, novellas, and short stories, and believes that stories of love and hope are important. Love can happen at any age and she often writes about vibrant and passionate characters finding love later in life. She's a snowbird and spends the winters in sunny Florida, missing her grandchildren but not the snow. The rest of the year she lives in beautiful western New York with her real life hero who is happy to tell everyone that he's her inspiration
Website | Facebook | Twitter | Instagram |