Today it is my pleasure to Welcome author
LJ Evans
to HJ!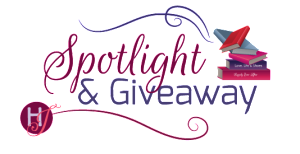 Hi LJ EVANS and welcome to HJ! We're so excited to chat with you about your new release, MY LIFE AS A MIXTAPE!
Hi everyone, I'm so happy that you stopped by HJ to talk about my new release, MY LIFE AS A MIXTAPE. This book makes me so happy and sad at the same time. I love Lonnie and Wynn's story, but I'm sad that it's the last book in the standalone series.

Please summarize the book for the readers here: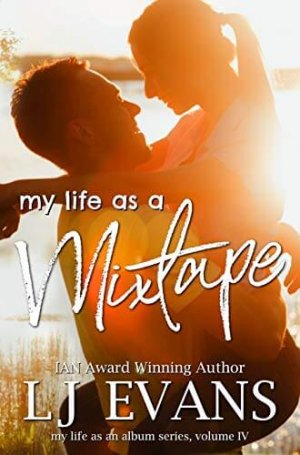 Lonnie and Wynn have always been background players in the lives of their superstar friends. But when Wynn comes back to her hometown in Tennessee to recover from a divorce and a life that she thought was hers but wasn't, and Lonnie finds himself in the same town making sure that his best friend and bandmate doesn't make a huge mistake, they fall into each other's orbit in unexpected ways.
The last thing either Wynn or Lonnie is looking for is a relationship. The last thing either of them is looking for is each other. But, suddenly, destiny takes over and finds them both singing a new tune.

Please share your favorite line(s) or quote from this book:
This book is about starting over and about unanswered prayers leading to love that was always destined to be, so my favorite lines are:
"One mistake doesn't make you a failure."
AND
"You didn't choose me. I didn't choose you either. We were always meant to be."
Please share a few Fun facts about this book…
My sister demanded that I write a book about Lonnie after reading about him as the teasing sidekick in MY LIFE AS A POP ALBUM.
My hubby came up with the title AND the larger-than-life series epilogue idea that ties up the entire series. I'm lucky, you see, the man I love insists on reading all my words even when he isn't a romance reader.
I first intended Lonnie to be Wynn's one-night stand after her divorce, but once I started writing it and made both their lives
What first attracts your Hero to the Heroine and vice versa?
Lonnie is drawn to the contradiction that is Wynn. Her mix of control and freedom, sadness and happiness, and confidence and vulnerability. He's drawn to her ability to give unconditionally to others even while her own life collapses.
Wynn is attracted to Lonnie's ability to be a friend to someone who isn't his friend as he helps her laugh through her tears. And then, she finds it irresistible the way he can set aside all the things that are making him unhappy to enjoy something so completely in the moment.
If your book was optioned for a movie, what scene would you use for the audition of the main characters and why?
First, if my book was optioned, I'd squeal like no one has ever heard a squeal before. Then, I would use the scene from the "Take Your Time" chapter when Lonnie and Wynn are on the dock in the middle of the lake and Lonnie gives Wynn hope for her future after being divorced at 25.
"One mistake doesn't make you a failure," I replied automatically but truthfully.

She didn't respond, and we just laid there watching the stars wink into existence in a way I never got to see in L.A. Here in this part of Tennessee, they were out nightly. And here at the lake, they were stunning. Like her, glimmering…shiny…heart wrenching.

"Look at it this way," I told her. "Now you get to have a whole bunch more firsts."

"What?" she asked. I could feel her looking at me now, and I risked turning my head to meet her eyes. They were so pale that it was hard to see them in the darkness that had settled over us as the sun disappeared.

"You know. First time getting drunk…after the divorce. Well, hell, you already did that." She smiled weakly, and I continued. "How about first date…after the divorce? First kiss…after the divorce. First time making love…after the divorce. It's like you get a whole shitload of do-overs now but with more experience than you had when you did those things the first time. You can do them better than you did them as a kid."

She held her breath at my words and stared at me. Then she leaned slightly forward and kissed my cheek.
Readers should read this book….
Because the characters will worm their way into your heart and make a permanent home there. Because it is a beautiful slow burn that twines music and romance with friendship and family and ends with hope and new beginnings.
What are you currently working on? What other releases do you have in the works?
I'm working on a contemporary women's fiction called SUNSHINE AND ELM about a broken one-hit wonder who runs into her childhood sweetheart ten years after she was forced to leave him behind in their tiny Texas town.
AND
An untitled urban fantasy about a fairy godmother's union that is stealing all the magic from the world and the snarky, twenty-year-old virgin who is destined to stop them with the help of the chiseled badass who saves her life.

Thanks for blogging at HJ!
Giveaway:

$10 Amazon Gift Card, eBook of each of the first three books in the series, and a SWAG bag mailed via snail mail to the winner. If winner is International, they will need to have Kindle address for me to email the books to after adding me as a safe sender.
To enter Giveaway: Please complete the Rafflecopter form and Post a comment to this Q:

If you could have one famous musician come into your life, who would it be and why?
Excerpt from My Life As A Mixtape:
"You have chocolate…" and I swiped a thumb at the corner of her mouth where it transferred from her skin to mine. I brought my thumb to my mouth and sucked the chocolate off while she watched, eyes wide, lips parted, breath increasing.

I leaned in slightly, closing the gap between us so that we could smell the chocolate sweetness on each other's breaths. It was stronger than the berry scent that always surrounded her, but that was still there, too. Like an aphrodisiac to my senses. Chocolate and strawberries.

She watched as I bent closer to her, her eyes journeying from my lips to my eyes as they had earlier in the day. And I finally let myself touch her. Lips to lips. Skin to skin. As soon as my mouth touched hers, she moaned as if it was something she'd been waiting for as long as I had. I pulled her from the couch so that she was sitting on my lap and didn't hold back.

I devoured her lips as I'd been dying to do. The sensation of her softness filling me in a way a woman's lips had never filled me. Calling to my heart as much as it did to my groin. Her full lips pushing against me, calling me home. I ran my tongue across them, tasting more of the sweetness that surrounded her not just because of the cupcake.

She let me in, my tongue tangling with her own. Every nerve ending on my body was alive, feeling every inch of her that was touching me. Lips, tongues, fingers. Where her beautiful curves were touching my thighs. Where her soft neck lay against my shoulder.

It was worth every single second that I'd waited to kiss her like this. To feel every part of me reach out to every part of her. To know that she was mine. To know that, even though I had resisted almost as much as she had at first, that this was the plan all along. Us. Together.
Excerpt. © Reprinted by permission. All rights reserved.


Book Info:
LONNIE
I came to Tennessee to help a friend.
And now, I'm stuck.
By the Southern charm,
By the sweet tea and
By a tall, red-headed "Strawberry Shortcake."
And when my world crumbles apart,
Wynn is there to help me pick up the pieces.
To show me the way.
WYNN
My life was a huge disappointment.
My marriage,
My job,
Everything slipped away.
Coming home seemed like the final failure.
But then I meet him,
Lonnie Brennan, the sexy bass player,
Who adds laughter to my life.
And now, I realize that I can
Change my tune,
Sing a new song.
Book Links: Amazon |


Meet the Author:
Award winning author, LJ Evans, lives in the California Central Valley with her husband, daughter, and the three terrors called cats. She's been writing, almost as a compulsion, since she was a little girl and will often pull the car over to write when a song lyric strikes her. While she currently spends her days teaching 1st grade in a local public school, she spends her free time reading and writing, as well as binge watching original shows like The Crown, Victoria, and Stranger Things.
If you ask her the one thing she won't do, it's pretty much anything that involves dirt—sports, gardening, or otherwise. But she loves to write about all of those things, and her first published heroine was pretty much involved with dirt on a daily basis. Which is exactly what LJ loves about fiction novels—the characters can be everything you're not and still make their way into your heart.
Website | Facebook | Twitter | Instagram | GoodReads |