Today it is my pleasure to Welcome author
Michelle Major
to HJ!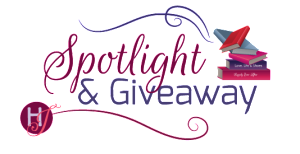 Hi Michelle and welcome to HJ! We're so excited to chat with you about your new release, The Last Man She Expected!

Thank you! I'm so happy to be here.

Please summarize the book for the readers here: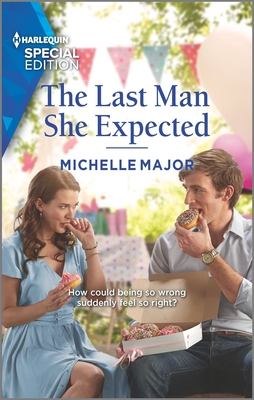 Mara Reed moves to Starlight to build a new life with her young daughter. She's ready for a fresh start but doesn't expect the man her daughter bonds with to be her arch nemesis. Total honesty–when I had the idea for a single mom to fall for her ex-husband's divorce attorney, I wasn't quite sure it would work. But enemies to lovers is so much fun to write! Mara and Parker captured my heart…and I hope you'll love them too.

Please share your favorite line(s) or quote from this book:
"Do you remember my divorce?" she asked, opening her eyes to stare at him again.
It took a second, but she saw the moment when his defenses returned. The subtle shuttering of his gaze and his posture going rigid. "I do."
She nodded. "Then you know why I am the way I am." She touched the tips of her fingers to the place he'd just stroked, needing to wipe away her body's awareness of him.

He stared at the desk in front of him for so long, she though he might not answer. When he finally looked at her, the intensity of his gaze made her heart feel like it might skip a beat. "You."
"Me?" The word came out a croak, and Mara cleared her throat. "What do I have to do with anything?"
"I drank to distract myself from thinking about you." He pushed away from the desk and stood. "I got so damn drunk that I couldn't possibly drive. That was the only way I could be sure I wouldn't show up at your house and admit what an idiot I'd been to walk away from you on Saturday."
Please share a few Fun facts about this book…
There were two songs I listened to on repeat when writing this book – In Your Eyes by Peter Grabriel and Come Over by Sam Hunt.
I was exactly like Evie as a kid trying to play soccer – lots of terror and very little athletic ability. 🙂
I tested everything Mara baked while I was writing the story – my kids were thrilled!
What first attracts your Hero to the Heroine and vice versa?
Mara and Parker resist their attraction but he is captivated by her spirit and willingness to keep working toward her goal. She wants to hate him but when he bonds with her daughter, Mara begins to melt.
Did any scene have you blushing, crying or laughing while writing it? And Why?
This was one of my favorite scenes to write – a kissing booth with a woman who is waiting for the write man to kiss her. It made me happy to write – all the feels.
A small victory but it gave her a glimmer of hope.
He eyed the empty donation jar sitting on the red-and-white-checked tablecloth draped over the booth's narrow front counter. "Business is slow?"
"She won't let anyone kiss her," Sam shouted from behind Parker. Mara was vaguely aware of Brynn shouting for the man to shut his trap but her focus remained on Parker.
"I was waiting for you," she told him.
"Because I'm the rich, big-city attorney so you can charge extra?"
She laughed then blurted, "Because I love you."
His thick brows drew together as if her words didn't quite compute. "Love kissing me or love—"
"You." She reached up and pulled down the cardboard sign. "I do love kissing you," she said, "but this was mainly to get your attention."
"Sweetheart," he said with a soft chuckle, "You always have my full attention."
Readers should read this book….
If they like enemies to lovers, small towns, cute kids, fun banter and lots of swoon worthy emotions!
What are you currently working on? What other releases do you have in the works?
There are 5 more books coming in the Welcome to Starlight series, including His Last Chance Christmas Family this December. Alos, The Magnolia Sisters' next book comes out in October. After The Merriest Magnolia, there is one more book in the sisters' trilogy. The Last Carolina Sister will release in March 2021. We are spinning off the series and the new books will be called The Carolina Girls. I hope readers will love getting to spend more time in this world. I also have a senior in high school this year so I'm sending out all the good thoughts for the Class of 2021!

Thanks for blogging at HJ!
Giveaway:

I'd love to give away 3 copies (print or e-book) of The Last Man She Expected to readers. U.S. only.
To enter Giveaway: Please complete the Rafflecopter form and Post a comment to this Q:

What is your favorite thing about the change of seasons? Mine is the leaves turning beautiful colors.
Excerpt from The Last Man She Expected:
The game continued until the final minute, when a player from the Thunder Bolts dribbled the ball around Caroline then passed it to one of her teammates. The girl who should have intercepted the pass was twirling in circles so the ball sailed right past her.
The Thunder Bolts' player seemed shocked when the ball rolled to a stop at her feet but immediately turned and headed toward the goal.
"Oh, no." Parker glanced toward the sidelines where Mara looked about as pukey as Evie had felt earlier.
When he turned back, Evie's eyes had gone wide as the other player barreled toward her. Despite her obvious fear, the girl remembered their lesson from the night before.
She bent her knees and assumed a defensive stance. The offensive player gave the ball a huge kick, and it sailed into the air right toward Evie.
Parker half expected the girl to duck or dive out of the way, but she shifted slightly to her left to guard the goal more fully. The ball knocked into her stomach with enough force to send her back a step but then bounced off and rolled out of bounds just as the referee blew the whistle to end the game.
The fans erupted into cheers and applause as he and Josh shared a relieved smile. Only then did he realize Evie hadn't moved. She stood stock-still for another few seconds then fell straight back onto the grass.
Mara's terrified shout registered in his ears, but he was already running onto the field. He and Josh reached Evie at the same time.
The girl was gasping for air, tears running down her cheeks. "Get everyone back," Parker said to Josh, dropping to his knees. "She got the wind knocked out of her. That's all. She needs space."
He murmured reassurances to Evie as Josh ushered the rest of the team away. Mara was on the girl's other side a moment later.
"Can't breathe," Evie managed to say.
"It's okay, sweetheart," he told her. "Close your eyes and breathe in and out. Steady now.
"Mommy's here." Mara leaned in close, running a gentle hand over Evie's face. "You're going to be fine."
Even though he knew Evie wasn't truly hurt, Parker hated the worry lacing Mara's tone. She'd trusted him to keep her daughter safe and the girl had been injured.
Talk about traumatic.
He might enjoy helping to coach the girls, but clearly he was ill equipped to make the right decisions. Why hadn't he just let Evie sit out this first game?
"Let's sit up," Mara said gently. "Keep breathing." She wiped the tears from Evie's cheeks as they helped the girl to her feet.
Parker waved to Josh and gave him a thumbs-up.
"You all right there, munchkin?" the referee asked, rubbing a hand across his belly.
She nodded and the ref chuckled. "You made one heck of a block," he said before heading back across the field.
Evie stilled then looked from Parker to Mara. "I blocked the ball?"
Parker felt his mouth drop open then shut it again. "You sure did," he told her. "It was a really hard kick, too."
"I know," Evie agreed. "I lost my breath."
"It's okay, baby girl." Mara hugged Evie to her side. "You don't ever have to play soccer again. I know I said it would be good for you but—"
Evie pulled away. "I can't quit." She pressed a hand to her stomach. "I blocked the ball. Right, Coach?"
"Yes," Parker agreed slowly. "We have some work to do on technique, but I'm proud of you, kiddo."
She grinned. "I need to be with the team. Coach Josh is talking to them."
Mara made a soft snort of disbelief as the girl skipped over toward the rest of the Pink Ponies.
"What just happened there?" she asked after a moment.
"Your kid discovered her inner athlete," he suggested.
"I didn't think she had one of those."
"I knew it all along."
"Thank you," Mara said softly. "For everything you did for her."
He shrugged, suddenly uncomfortable with the emotion lacing her words. He liked Mara more than was smart for either of them. He wasn't a long-term bet for a single mom who'd been burned by a nasty divorce. A divorce he'd had a large part in facilitating. This role of coach and family man was playacting, even if it felt right.
Excerpt. © Reprinted by permission. All rights reserved.


Book Info:
Moving to Starlight was Mara Reed's first step forward after her devastating divorce. But had she known she'd find Parker Johnson, her ex-husband's ruthless divorce attorney, there, she might have gone in a different direction. Away from the big city, Mara is seeing Parker in a new light—but is it enough for her to set aside her anger?
Book Links: Amazon | B&N | iTunes | kobo | Google |
Meet the Author:
Michelle Major is the U.S. Today best-selling, RITA award winning author of over thirty sexy and sweet contemporary romances. She loves second-chances love stories, smart heroines and strong heroes. A Midwesterner at heart, she's made the Rocky Mountains her home for nearly half her life and is thrilled to share her books with readers. Connect with her at www.michellemajor.com.
Website | Facebook | Twitter | Instagram | GoodReads |