Today it is my pleasure to Welcome author
Julia Bennet
to HJ!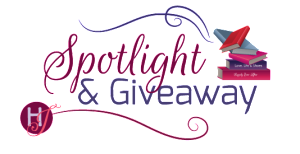 Hi Julia and welcome to HJ! We're so excited to chat with you about your new release, The Madness of Miss Grey!

Thanks for having me!

Please summarize the book for the readers here: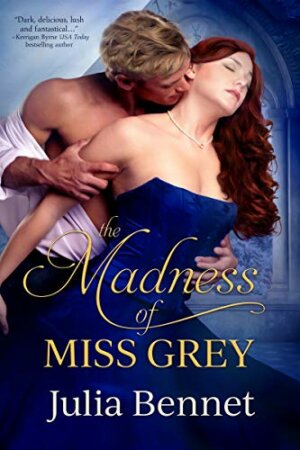 Helen Grey has been locked up in an insane asylum for the best part of a decade. New doctor William Carter seems decent, honorable, and eager to help. In short, just the sort of man she can trick into helping her escape. Will knows he's being manipulated, but he also realizes Helen doesn't need to be confined. Getting her out won't be easy, not when her mysterious benefactor is determined to keep her locked up forever. Helen and Will need to work together if she's ever going to be free. Neither suspects their uneasy partnership might turn to friendship, and that friendship could lead them to love.

Please share your favorite line(s) or quote from this book:
When Helen meets Will she writes him off as just another heartless doctor, so I love this line from late in the book where we see how far he's risen in her estimation:

"She couldn't think of a life where she'd wake up next to William Carter each morning as anything but exceptional."
Please share a few Fun facts about this book…
I'm really bad with names. At various stages, this book was called 'A Winter's Tale,' 'Ice Maiden' and 'Heart of Ice.' Helen used to be called Lucy, Clara, and Sophie before I finally figured out who she was and what she should be called. All this vacillating was a real pain because I can't write a character until I have the right name.
I chose Yorkshire as the setting when I visited Haworth, home of the Bronte sisters, and saw the rugged landscape and wind-twisted trees. Yorkshire in winter can seem a bit spooky, so the perfect place for a Gothic asylum.
Hector the Great Dane was somewhat inspired by Fred the basset hound from Jennifer Crusie's 'Anyone But You.' In the end, he turned out a lot more energetic and exuberant but you can still see hints of Fred when Hector's guarding Helen in the asylum.
What first attracts your Hero to the Heroine and vice versa?
For Helen, it's purely physical at first. She's obsessed with how large and strong Will is. But later, she realizes how kind he is and that's what makes her fall hard.
As for Will, when he realizes she's a bit of a schemer (to be fair, it's out of necessity!) instead of being angry, he respects her sharp mind and ability to adapt to circumstances. She would say he's attracted to her worst qualities but he'd insist it was her strength and resilience as well as the softness he senses underneath.
Did any scene have you blushing, crying or laughing while writing it? And Why?
Ah, here's an opportunity to face one of my fears. This is my debut, so of course I'm blushing about the sex scenes and praying that my family will skip them. Things get a lot hotter later in the book, but I think I'll start small with a snippet from Will and Helen's first time:
"He groaned, his hand tightening on her breast. Tightening, tightening, until it almost hurt. It wasn't full dark yet, and when she gazed at his face through the shadows, she almost didn't recognize him; his eyes had turned glassy, and his expression was harsh, almost sinister in the half-light.

He walked her backward, simultaneously fumbling at the fastening of his trousers; that hint of crudeness had her panting with need as her backside hit the closed door. She tugged him toward her, then pulled at her skirts, loving the feel of his hands over hers, helping her lift and gather the fabric aside. Her breath caught as he cupped her buttocks in his hands, lifting her, angling her until the head of his cock bumped against her. This side of him, the greedy kisses, his touch so firm and sure, so unlike anything she'd expected, left her reeling and out of control."
Readers should read this book….
With a big glass of white wine at their side. And maybe some tissues.
What are you currently working on? What other releases do you have in the works?
Alex, Marquess of Somerton, is an important secondary character in The Madness of Miss Grey and his story's up next. His heroine is a sham spiritualist he's determined to expose. I hope to have a firm release date soon.

Thanks for blogging at HJ!
Giveaway:

An eBook of The Madness of Miss Grey by Julia Bennet
To enter Giveaway: Please complete the Rafflecopter form and Post a comment to this Q:

The Madness of Miss Grey is set in a Yorkshire insane asylum. What romance novels have you enjoyed with unusual settings?
Excerpt from The Madness of Miss Grey:
"Come on, dog," Helen called as they tramped through the snow blanketing the barren rose garden.

They'd progressed beyond "it" and "thing," but not quite so far as "Hector." Given the more colorful epithets she'd hurled the poor beast's way on the day they'd met, Will was satisfied. Perhaps she'd never actually like Hector, but it might still do her good to have something other than herself to care for.

They reached the water fountain, their agreed stopping point. Like Blackwell itself, the decaying stone basin had seen better days. Instead of clear water, a dirty puddle of brownish ice overflowed in slowly dripping stalactites.

Helen sighed. "That beast of yours is so large he must surely need more exercise than this."

Will knew he was being managed, but it was a fine day despite the cold, and Helen didn't seem tired.

Just ahead, a stone arch, almost lost amid a riot of winter-blooming clematis, provided the quickest route out of the rose garden and into the main park. A portentous arch if ever there was one. Two roads had opened up before him, and he knew which one he ought to take.

"There used to be a gazebo on the western wall of the park," he said.

"Can we go so far?"

He tried not to smile. "I've always considered exercise extremely beneficial in cases such as yours."

The glow his answer brought to her eyes was his reward.

"Come on, dog," she said again. Hector trotted after her, thrilled to be near her. Why the dog had taken such a fancy to Helen when she barely tolerated him, Will couldn't imagine.

Beyond the arch, nature had taken back the grounds. The current outdoor staff kept the gardens closest to the house neat and tidy, but they didn't have the time or manpower to subdue the wilderness further afield. To get to the west wall, they needed to cross the big meadow and find the path, no doubt covered in snow, which led through the woods.

"Cases such as mine," she said, heading for a stile half hidden by holly. "You know, no one has ever told me what's meant to be wrong with me. I don't suppose you'll enlighten me?"

He climbed over, careful not to catch his coat on the thorns. "I could tell you what Dr. Sterling thinks is wrong with you, but our opinions don't always coincide." Or indeed ever, he added silently.

"Tell me," she said, taking the hand he offered to help her over.

As soon as her feet met the ground, Hector followed, somehow squeezing himself under the fence. No mean achievement for an animal his size.

"Hysteria, melancholy, and…" Somehow Will couldn't bring himself to say "nymphomania." So far, he'd seen little evidence of that particular condition, and he no longer trusted Sterling's diagnoses.

"Erotomania?"

He stopped walking.

Helen stopped several steps ahead of him, turned, and regarded him calmly.

"Not precisely." Erotomania was when a patient developed the delusion that a man—usually of higher status— was in love with them. Like nymphomania, erotomania often manifested through wanton sexual behavior. "No, I wouldn't say that."

"Others have, though not to my face. What would you say? What do you think is wrong with me?"

She really was the most astonishing woman. As she'd spoken that most shocking of words, she'd betrayed no emotion whatsoever. Not a hint of embarrassment or coyness. Under her steady gaze, answering her with the simple truth, rather than professional evasion, seemed the most natural thing in the world.

"I haven't decided yet."

"How refreshing," she said, a peculiar smile curving her lips. "But you've had time to observe me. Do you note any signs of hysteria?"

They started walking again, slower this time. "As to that," he said, "who wouldn't exhibit hysterical symptoms with Mrs. Fletcher as their constant companion?" Perhaps he shouldn't say so, but he'd be buggered if he'd extend that monster his professional courtesy.

Helen laughed. "That's what I've been saying for years. What else?"

"Sometimes you seem melancholy—"

"So do you."

That stopped him again. "I?"

"Yes, you. But I'm here against my will, so I have an excuse for that, too."

Hector chose that moment to dodge in front of her. If she hadn't had good reflexes, she'd have gone flying and landed headfirst in the snow.

"Oh, really. You're a necessary evil, but don't push your luck, you horrible canine." But, for the first time, she reached out and patted the dog's head. "Yuck. My hand will probably smell like you now."

As Will followed them across the meadow, he realized he was grinning like a fool.
Excerpt. © Reprinted by permission. All rights reserved.


Book Info:
All of society believes former actress Helen Grey to be mad, but after a decade imprisoned in a crumbling Yorkshire asylum, she's managed to cling to sanity. When a new doctor arrives, she finally sees an opportunity for freedom and she'll do anything to not let it slip between her fingers.
Dr. William Carter knows Miss Grey is using him, but he can't blame her. She's no madder than he is yet she's spent years in this place. He'll help her escape, but they can't cross the line and give into temptation—no matter how much he would like.
Helen and Will need to work together if she's ever going to be free. It won't be easy, not when her mysterious benefactor is determined to keep her locked up and hidden from society forever. When Helen is entangled in her own trap and begins to fall for Will too, she must fight not only for her liberty but for her right to love.
Book Links: Book Links: Amazon | B&N | iTunes | kobo | Google |


Meet the Author:
Julia writes historical romance with passion, intrigue, dark humor and the occasional animal sidekick. A tea-sodden English woman, she's the only girl in a house of boys and yearns for all things pink and fluffy. Before she began writing, she spent many years searching for something to do with her English Literature degree. Nothing satisfied her until she decided to commit the stories in her head to paper. These days, if she isn't writing, she's probably reading everything she can get her hands on, spending time with her boys or procrastinating on the internet.
Website | Facebook | Twitter | Instagram | GoodReads |