Today it is my pleasure to Welcome author
Michelle Major
to HJ!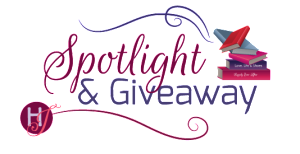 Hi Michelle and welcome to HJ! We're so excited to chat with you about your new release, The Magnolia Sisters!

Thank you! I'm so happy to be here.

Please summarize the book for the readers here: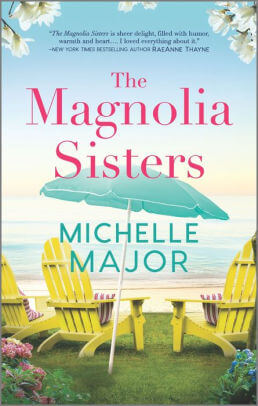 The Magnolia Sisters is a series that focuses on three women who discover they share the same father after he dies and how they manage to forge a bond in the small town of Magnolia, North Carolina. In the first book we meet Avery – a big city transplant who is starting over and definitely not looking for love (spoiler alert – she finds it with a sexy firefighter). I loved (as always) writing an emotionally charged romance but also having the opportunity to explore the relationship between the three sisters.

Please share your favorite line(s) or quote from this book:
"I have something to ask you." He cleared his throat when Violet elbowed him in the ribs. "We have something to ask you."
"About another chance?" she asked, her voice gentle. "My answer is yes. All the chances."
Please share a few Fun facts about this book…
I read across genres and news stories -especially human interest stories. Sometimes the kernel of an idea will come to me from that. As I was plotting this new series, I noticed a lot of stories about families discovering members they didn't know about and how you'd go about forging those new relationships fascinated me.
One of my favorite fun facts that came about during the writing of the book I credit to mindless scrolling on Facebook. The dog in The Magnolia Sisters was inspired by a story about a little rescue dog who needed to lose weight. I just had to put her into the story. https://www.facebook.com/lusealdog/
What first attracts your Hero to the Heroine and vice versa?
For different reasons, both Avery and Gray are trying to be tough and to muscle through life without admitting that they need to rely on anyone. I think they recognize the same loneliness and hidden desire for connection in the other one. But admitting they feel that way is more of a challenge…and was lots of fun to write!
Did any scene have you blushing, crying or laughing while writing it? And Why?
In addition to falling for Gray, Avery also develops a sweet (and a little sassy) relationship with his young daughter, Violet. I loved how that relationship developed and the way the precocious girl brought out Avery's well-hidden soft side. This is a tiny bit from a scene where Violet's dance school gives Avery a private concert to convince her to help save the town's finances.
After a few minutes, the music ended. The first group of dancers bowed and then filed out of the room, replaced by the next class. Violet appeared, still sporting Avery's braids from yesterday. She waved to her father, beamed at Carrie and then shot Avery an angry death glare.
Avery tugged on the ends of her hair and mouthed "nice braids," earning an eye roll from the girl.
"You know she's five," Gray whispered, leaning in. "You're supposed to be the adult."
Oh, yeah, Avery's girlie parts wanted to shout as Gray's heat and masculine scent washed over her. All grown woman right here.
"Kids shouldn't be coddled," she answered instead then bit the inside of cheek, hating that she sounded like her mother.
"Dad used to say the same thing," Carrie told them both. "That's a strange coincidence."
"Stop distracting me. I'm pretending to care." Avery ignored both Carrie and Gray, even when she felt them share a look behind her back.
She'd never admit it, but she did care. It was infuriating to have her emotions manipulated by a financially strapped dance teacher and her students, but Avery couldn't help it.
Readers should read this book….
I think during this challenging time in our world, the ability to escape into a book is more important than ever. To disconnect and give our brains and hearts a little respite from the constant stream of news that bombards us from every angle. And I'm grateful to be able offer that to any person through my story.
What are you currently working on? What other releases do you have in the works?
In addition to The Magnolia Sisters, the second book in the series, The Merriest Magnolia, will release in October. I also have three books in a new series, Welcome To Starlight, with Harlequin Special Edition so it's an exciting year for me! 2021 will continue both series and hopefully even more books to come.

Thanks for blogging at HJ!
Giveaway:

Since I'm not going out much other than for essentials, this giveaway will be for 5 ebook copies of The Magnolia Sisters. Open internationally as well.
To enter Giveaway: Please complete the Rafflecopter form and Post a comment to this Q:

Can you give one tip on how you cope with the current stay-at-home or social distancing reality? I think the more we share as a community, the better we'll be able to get through this time. My tip is to be gentle with yourself. I've seen lots online about cleaning out all the closets and getting caught up on everything – and that's good. I'm working on some projects to stay busy. But I'm also remembering to take time to just breathe or sit outside or pet the dog – there's enough stress right now without putting even more on ourselves. XO
Excerpt from The Magnolia Sisters:
How did any sane person survive the South's oppressive humidity?
As Avery Keller surveyed the landscape surrounding the gas station just outside of Magnolia, North Carolina, she tried to draw in a deep breath. It felt like sucking air from a hot oven. Thick forest bordered the concrete parking lot, the trees more the pine variety than the town's namesake. She glanced up at the water tower looming in the distance, the word Magnolia emblazoned on it in thick block letters. The bold designation mocked her, a lofty reminder that her past had been here waiting, even if she'd known nothing of it until a few days prior.
Almost a week now. One late-August week to process that the story of her life had been a lie because the truth was too callous, even for her aloof and ambitious mother. Avery had struggled with her identity as the daughter of a single mom, whose reckless decision had left her pregnant from a one-night stand with a nameless, random hookup.
Or not so random after all. As it turned out, Avery's father knew about her, at least enough to leave her an inheritance after he died.
Maybe the humidity wasn't to blame for the prickly heat crawling under skin. More likely the bitterness that had festered like an open sore on her cross-country trek for the reading of the will. She would have preferred to ignore the summons, to remain unaffected by the news that she wasn't the fatherless, unwanted girl she'd thought herself to be.
Fatherless, no. Unwanted, most definitely.
She shoved the gas pump nozzle into the tank of her Lexus sedan and stalked toward the convenience store, needing caffeine and chocolate in equal measure.
The stale air inside the shop carried the scent of hot dogs and processed nacho cheese, but it was blessedly cool. She reached for a water but changed her mind at the last moment and pulled a Diet Mountain Dew from the commercial refrigerator at the back of the store, immediately shoving the bottle under her shirt. She gasped at the bite of cold plastic against her skin.
"Normally people drink that stuff," a deep voice said from a few feet away. "Although the color's too reminiscent of antifreeze for my taste."
She rolled her head to glare at whoever was offering an unwanted opinion and stifled another gasp. Over six feet of gorgeous man stared back at her. As if the thick brown hair, piercing green eyes and rock-hard body weren't enough, he was wearing the crisp blue uniform of a firefighter. Avery had always been a sucker for a man in uniform, although she wasn't about to admit that now.
Apparently she didn't need to because one side of his sexy mouth pulled up, like his effect on the fairer sex was a given. No doubt, which only fueled Avery's irritation. She'd spent the past two and a half days on the road, steaming asphalt and satellite radio her only companions. She'd given up the guise of healthy choices midway across Missouri, and she wasn't in the mood to take crap from anyone.
She made a show of studying the slim container of beef jerky dangling between his fingers. "Those who live in meat stick houses shouldn't throw stones."
His half smile widened into a full grin. "Now, darlin'," he drawled, "I don't even know your name. Seems a bit premature for you to be discussing my meat stick[CG1] ."
She felt her cheeks flame at the blatant innuendo but managed only a lame "in your dreams" as a response.
He chuckled. "Sorry," he said, shaking his head. "I don't get out much anymore."
"Shocker," she muttered before heading for the cash register. She added a pack of M&M's—the peanut variety for protein—and paid the gum-smacking attendant. Halfway to her car, Mr. Beef Jerky caught up with her.
"I really am sorry for the lousy joke," he said, matching his stride to hers. His voice was gravelly, the vowels drawn out in typical Southern fashion, and she fought the immediate prick of attraction skittering along her skin at the unnecessary apology for some silly teasing.
The unsolicited bit of kindness didn't make him a decent guy and shouldn't matter either way. She was here to discover why the father she never knew had reached out to her now when he'd never bothered to during his life. Collect her inheritance and put this tiny dot on the map in her rearview mirror.
Too bad she had no plan for what came next. She'd essentially blown apart her entire life a month ago with her stupid choices. One particular choice involving one specific man.
Avery wanted to believe she hadn't inherited her mom's self-destructive streak when it came to men. The facts—and the lives ruined in her wake—told a different story. She wasn't about to take a chance again, even for a moment of harmless flirting.
She stopped next to her car and turned to face him. "Listen, Jim-Bob or Billy-Bob or Bubba or whatever your redneck name is," she began, loosening the reins on the anger, irritation and misplaced grief she'd been tamping down for days, "you might be hot but I'm not interested in some good ol' boy who thinks he's God's gift to women."
He cocked a thick brow, but she continued before he could speak. "So why don't you just saunter off to whatever god-awful watering hole this town has to offer and ply your tired charms on a woman who's too drunk to care whether this…" She wagged a finger up and down in front of him, "is all you have to offer."
When his eyes flashed with something that looked like pain before narrowing, she sucked in a ragged breath. Oh, no. She'd just ripped into a perfect stranger who didn't deserve her unbridled animosity. Talk about kicking the dog. Shame and regret bubbled up inside her, as familiar as a worn pair of shoes. She opened her mouth to apologize, but he held up a hand.
"It's ten in the morning and I'm on duty," he said, his tone stony. The Southern drawl sounded even more pronounced when laced with temper. "But I sure do appreciate the advice and I'll keep it in mind for later, darlin'. This was just the reminder I needed of why women like you are a bad bet."
Women like her.
Ouch. She didn't understand the exact meaning of his words, but they were obviously an insult of the highest order. And one she deserved more than he could realize.
Which was why she didn't go after him when he stalked toward the hulking black truck parked near the front of the building, even though guilt ate at her insides. Let him believe she was a raving bitch. Most people from her old life did.
Excerpt. © Reprinted by permission. All rights reserved.


Book Info:
An inheritance brought her to Magnolia, but love just might keep her there…
Avery Keller arrives in Magnolia, North Carolina, with one aim: collect her inheritance and quickly put the quirky town in her rearview mirror. But the father who didn't acknowledge her when he was alive has left Avery a mess to sort through—along with two half sisters she's never met and a gorgeous single dad living next door. Soon her plan to keep this colorful, close-knit community at a distance gets complicated….
Grayson Atwell has rescued plenty of people in his firefighting career. His work and his little girl, Violet, are his entire world and there's no time for anything—or anyone—else. But the vulnerability beneath Avery's prickly facade brings out a fiercely protective side of him. Despite her protests, Gray can see that Avery's falling under Magnolia's spell—just like he's falling for her. Now the only question is: How can he convince her to give them both a chance at forever?
Book Links: Amazon | B&N | iTunes | kobo | Google |


Meet the Author:
Michelle Major grew up in Ohio but dreamed of living in the mountains. Soon after graduating with a degree in Journalism, she pointed her car west and settled in Colorado. Her life and house are filled with one great husband, two beautiful kids, a few furry pets and several well- behaved reptiles. She's grateful to have found her passion writing stories with happy endings. Michelle loves to hear from her readers at www.michellemajor.com.
Website | Facebook | Twitter | Instagram | GoodReads |