Today it is my pleasure to Welcome author
Jewel E. Ann
to HJ!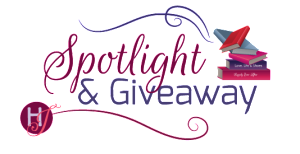 Hi Jewel and welcome to HJ! We're so excited to chat with you about your new release, The Naked Fisherman and The Lost Fisherman!

Thank for the invite to discuss The Fisherman Series!

Please summarize the book for the readers here: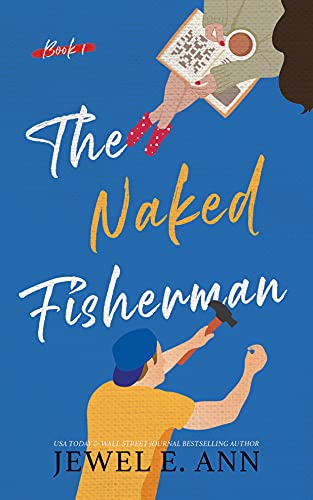 Eighteen-year-old Reese Capshaw has endless possibilities and is on her way to reunite with her mom in Colorado after five years apart—she had a little weed incident in Nebraska.
At the airport, her mom springs the news on her … she's leaving for a month of job training. And Reese? She's left on her own in the basement her mom rents from the fisherman, aka the landlord who lives upstairs.
He's ten years older than Reese. Never wears a shirt. And makes it hard for Reese to remember all the things she learned at Christian Academy.
Did I mention he's also her new boss?
The Fisherman series is a sexy and forbidden romance that explores the boundaries of love, lust, and learning to think for one's self.

Please share the opening lines of this book:
The day I met the naked fisherman, I was a wholesome eighteen-year-old girl, fresh out of high school with lots of opinions and zero big ideas. The perfect target. I had only heard about men like him through sermons and Bible studies on temptation.
Please share a few Fun facts about this book…
The first third of this book was originally on Kindle Vella. I wrote it for a younger audience, yet it's been madly loved by readers in their 30's and beyond. I didn't expect this. There's a lot of me in Reese. I had a religious upbringing and feared God, sex, and going to Hell. Ironically, my favorite song on this story's playlist is Matt Maeson's "Put It on Me." It's dark and has such a forbidden feel with gritty lyrics.
Please tell us a little about the characters in your book. As you wrote your protagonist was there anything about them that surprised you?
Reese is young, sheltered, and filled with conservative beliefs at the beginning of this book. Her character arc through this story is probably my favorite of any book. She's dealing with intense emotions warring between what she's been taught and what she desires. I let her be young, and naive, and confused. I let her character make mistakes and learn from them without robbing her of what makes her … her.
Fisher is ten years older than Reese. His role is to teach Reese hard lessons, push her out of her comfort zone, make her question her beliefs. He's crude and sexy, yet has in incredible soft spot for Reese. His character surprised me the most. As "the teacher," I anticipated letting his role be the mature one, but as I continued to write him, I realized his maturity with relationships was not one of an expert's. As the story continued, I felt a shift, a role reversal with the two protagonists, and it felt quite magical.
If your book was optioned for a movie, what scene would you use for the audition of the main characters and why?
This is a great scene for an audition. It encapsulates both Fisher's cockiness and Reese's true level of discomfort and feigned confidence around him:
"What's your point?"
"My point is, would you really enjoy being around Jeremiah if he used that language in all of his sentences?"
"It's not me saying it, so whatever."
"Really?" He stopped his polishing again to inspect me, to read me. "What if he wants do more than hang out with you? Is that something you're down for?"
"I don't think the things I'm down for are any of your business."
"Maybe you should stick to your new church friends. I'd feel better about it and so would Rory."
"Well, I'm—"
"Yeah, yeah … you're an adult. I've heard you mention it a time or two."
"Well, it's true. So that means I don't need your permission or Rory's permission to hang out with whomever I want to hang out with."
"How rebellious of you. Are you throwing your V-card to the wind and having a hot girl summer?"
"What makes you so sure I have my V-card?" I knew I was marching, with zero regard for self-preservation, straight into a snake pit.
He stood tall and draped the towel over his shoulder while scratching his jaw with his other hand, lips corkscrewed. "Just a wild guess[…]"
Excerpt. © Reprinted by permission. All rights reserved.

What do you want people to take away from reading this book?
This story (both books combined) has a huge character arc. All of the characters are challenged in their beliefs, but especially Reese. I'd love readers to go into this story with an open mind and follow Reese on her journey of finding her passion and learning to think for herself despite the rigid beliefs that were imprinted on her at an early age. We all have room to grow. We should never stop learning, never stop challenging our own beliefs.
What are you currently working on? What other releases do you have planned?
I have several projects I'm working on, including a rom-com about a pet store "guy" and an optometrist. It will release in early 2022. I'm also working on a new duet in my Life Series which are mind-bending romances that involve near-death experiences and the unexplainable things that happen in the aftermath.

Thanks for blogging at HJ!
Giveaway:

Signed copies of The Fisherman Series (US only)
To enter Giveaway: Please complete the Rafflecopter form and Post a comment to this Q:

What takes you out of your comfort zone?
Book Info:
USA Today & Wall Street Journal Bestselling Author, Jewel E. Ann returns with an addictive new adult romance about a young woman who discovers years of Sunday sermons didn't prepare her for the many lessons of the crude and sexy man who is now her boss.
It's official.
I'm eighteen and a young woman with endless possibilities on my way to reunite with my mom in Colorado after five years apart—she had a little weed incident in Nebraska.
At the airport, she springs the news on me … she's leaving for a month of job training. And me? I'm left on my own in the basement she's renting from the fisherman, aka her landlord who lives upstairs.
He's ten years older than me. Never wears a shirt. And makes it hard to remember all the things I learned at Christian Academy.
Did I mention he's also my new boss?
Book Links: Amazon | B&N | iTunes | Kobo | Google |


Meet the Author:
Jewel is a Wall Street Journal & USA Today best selling author a with a quirky sense of humor. When she's not saving the planet one tree at a time, you can find her role modeling questionable behavior to her three boys, binge-watching Netflix with her husband, and writing mind-bending romance.
Website | Facebook | Twitter | Instagram | GoodReads |