Today it is my pleasure to Welcome author
Falguni Kothari
to HJ!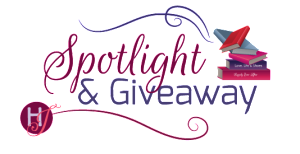 Hi Falguni and welcome to HJ! We're so excited to chat with you about your new release, The Object of Your Affections!
Please summarize the book for the readers here: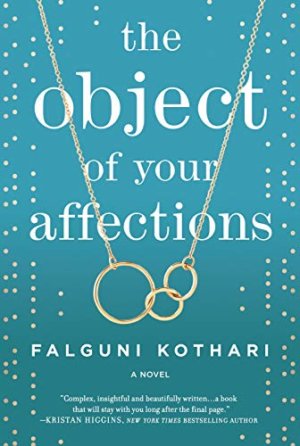 Paris Kahn Fraser, a workaholic with a tragic past, thinks she's found the perfect solution to starting the family her husband has always wanted by asking her widowed best friend, Naira Dalmia, who's recently moved to New York, to be a gestational surrogate for their baby.
In the spirit of Sex and the City meets This Is Us, The Object of Your Affections is the story of two modern women navigating modern relationships and life's hardest choices.

Please share the opening lines of this book:
The things we did for love.
"Did you know that the global wedding industry is worth three hundred billion dollars? The US stake alone is fifty-five billion?"
Please share a few Fun facts about this book…
Paris's character is vaguely based on Amal Clooney
Neal Fraser is an homage to Outlander's Jamie Fraser
I used to be a jewelry designer and I've described some of my own jewelry designs as Neal's designs in the book.
Please tell us a little about the characters in your book. As you wrote your protagonist was there anything about them that surprised you?
In all my books I look for ways in which I can push the envelope on diversity and multicultural characters. In The Object of Your Affections, I decided to take it a little bit further in the sense that there's Paris, who is of Indian descent but she's adopted by Jewish parents as a one-month-old baby and raised in the US. She thinks of herself as Jewish-American, not Indian. She's headstrong and opinionated and scarred, and comes off as abrasive right to the end. But what surprised me while writing her is that she ends up being one of the most vulnerable characters…not only in this book but that I've ever written. She's really a coconut, a hard shell with the softest center. And she's the one who ends up sacrificing the most in the story, even when her views and mannerisms project the opposite.
Then we have Naira, born and raised in India, who is trying to break free of the family and community restrictions she's been raised in. She's fallen from grace, yet every day she picks herself up and forges onward. She's a mess through the book—broken, lost, needy—and yet, her core is strong, much stronger than her best friend's. She is really a rebel in sheep's clothing.
Lastly, we have Neal, Paris's husband, who is half Scottish and half Sikh, and is comfortable with both parts of his heritage. Honestly, he was just window dressing and I had a blast writing about him and Scotland! 🙂
If your book was optioned for a movie, what scene would you use for the audition of the main characters and why?
Oh, let's please cross fingers that it's optioned for a movie!
The audition scene that I'd pick for Paris and Naira would be the one in which the two of them are walking along Central Park having a frank, yet intrusive, kind of dialogue that can only happen between the bestest of friends.
Why this scene? Because it's all about strength and vulnerability. There are so many emotional undercurrents in this scene and sometimes what they are saying and what they mean is completely different. So the whole scene is about layers of expression and body language contrasting with what they're saying and what they really mean. It would be a hard scene to pull off, IMO.
This is a very long scene, so I've only included a tiny teaser in Naira's POV.
I wagged my finger in her face. "I knew it. I knew you were going to self-sabotage your marriage." God. I wanted to smack her. Hard.
Her back went ruler stiff. "What? Rubbish. I'm telling you what I think. What I feel. What if Kaivan didn't want kids and you—?" She slapped a hand over her mouth, eyes stricken.
I pulled her hand away. "It's okay. Really."
"No, it's not. God. I'm sorry for bringing this up. Just forget the whole thing. Okay?"
I sighed. Yes, thinking of my miscarriage was painful, and knowing I'd never have children of my own pinched my soul. But the wonder of sharing personal agonies and worries with my bestie overshadowed the pain.
"Do you know how long it's been since I've talked to someone without a filter? Without weighing my words or gauging their reactions to my words? I've not bared my soul for a long, long time." My eyes filled up, but this time my heart didn't weigh heavy. I needed this talk as much as she did. "Nothing you say will upset me, Paris. What'll hurt is if you don't."
What do you want people to take away from reading this book?
Besides a fun, slightly emotional read, I want my readers to think about what it means to be a good spouse or a great parent or what makes a person lovable?
We humans are a strange and varied lot, and each of us approach life in a unique way, befitting our experiences and our knowledge. And we so often judge the people not exactly like us. I want readers to reflect on the fact that there is no right or wrong about a person's beliefs and choices.
So, the getaway would be: Don't judge someone unless you've walked a mile in their shoes.
What are you currently working on? What other releases do you have planned?
Oh, I'm so excited about working on a fun second-chance novella for the Fiction From the Heart Bridal anthology. Fiction From the Heart (FB Group) is a collaboration between twelve romance/ women's fiction authors and we're so excited to be releasing our first ever anthology this June. (https://www.facebook.com/groups/FictionFromTheHeart/)
My short story is called Star struck: Take 2 about a PR powerhouse who must choose between staging a publicity wedding between her client and her Bollywood bad boy co-star or pursue her own second-chance romance with the bad boy.

Thanks for blogging at HJ!
Giveaway:

1 print copy of THE OBJECT OF YOUR AFFECTIONS by Falguni Kothari (entrants limited to North American mailing addresses)
To enter Giveaway: Please complete the Rafflecopter form and Post a comment to this Q:

How far would you go to make your partner's dreams come true?
Excerpt from The Object of Your Affections:
We were attending our fourth wedding of the year. Fourth! And, I'd been invited to half a dozen baby showers over the past ten months—two of which I hadn't been able to avoid.
As if squealing over fake fluffy bunnies wasn't bad enough, such events were filled with busybodies who wanted to know when I was going to deliver some "good news" of my own. Seriously, the next person who asked me that question was going to end up in the city morgue. On an autopsy table. Exactly what was the correlation between pregnancy and "good" news, I had no clue. As if not being pregnant was "bad" news? Aargh! I could scream.
I'd bet that when Neal and I gave them our special news, they wouldn't care for it either. Our families were going to go ballistic when they heard that we were considering gestational surrogacy when I was perfectly capable of bearing children.
Well, physically capable, at least. Mentally and emotionally? The jury was still out.
Since Neal had more faith in our mothers than I did, he was welcome to explain it to them when it was time.
"Homo sapiens. Bat-shit crazy lot," I mumbled from the corner of my mouth, trying to keep my lips still as Neal worked on them, while going nearly cross-eyed as I recounted the zeroes that were peppered across the wedding industry article in Reuters. "And never satisfied with their lot in life." Maybe it wasn't billions but millions.
Nope. Eleven zeroes tacked behind the cardinal number three. My hope for humanity plummeted to earth. If that didn't prove beyond reasonable doubt that Man itself was the natural disaster devastating the world, I didn't know what did. What kind of senseless, overbred animal spends that kind of money on a fantasy ceremony solely created to propagate an even bigger fantasy, that of a perfect union and its glory-ever-after?
Don't get me wrong, I wasn't against the institution of marriage. I fully approved when compatible people tied the proverbial knot or cohabitated in a mutually beneficial fashion.
Like my adoptive parents—the second set, as opposed to the first abominable pair—who'd been an excellent example of a square peg in a square hole kind of couple. Mr. and Mrs. Samuel and Lily Kahn had been harmoniously well matched on all fronts until the Judge's death separated them four years ago.
A second great example was my own marriage, which, though not of the square-peg-square-hole variety, was nothing short of marvelous—on most days. I'd married an amazing man who stroked my brain as vigorously as he stroked my emotions…and other interesting carbon-based assets. I'd absolutely hit the jackpot in the supportive husband sweepstakes. So, it behooved me not to screw things up and tread carefully with the surrogacy plans. Do not dictate. Discuss.
Neal and I had narrowed our list of potential surrogates down to two women and then reached a stalemate. Neal preferred Martha who came highly recommended by his close friends in California. I liked her too—our interviews had gone well—but she lived simply too far away. I couldn't even begin to imagine the scheduling and travel nightmare for both Neal and I every time we had to make it to a doctor's appointment. If it were up to me, I'd Skype in for the ultrasounds. But my husband wanted to actively experience the entire gestation since it would be the only one he'd—we'd—have. The other candidate was from Connecticut, just two hours away by car. We could see her every weekend if we wished. However, we hadn't clicked quite so well with her as we'd done with Martha. Le sigh. It would be so much easier if our surrogate lived in or around New York City, but compensated surrogacy was illegal in New York State thus not an option.
Well, no point in stressing over it right now as we weren't making any decisions this weekend. Better to put everything away and bask in my husband's masterful strokes instead. Neal's touch was liquid cool on my face, arousing even when he didn't mean to stimulate, as it moved across my eyes and cheeks, brushed over my chin and throat. Though he didn't look it, the dear lad was dead on his feet from a sixteen-hour flight—hence the one-word responses, grunts and shrugs at my attempts at marital repartee. Or, was he still brooding over our impasse about the surrogates? Time-out, Counselor. Repetitive.
Either way, my husband was simply too sweet for not succumbing to a jet-lagged stupor after his whirlwind business trip to Asia. Instead, he'd rushed home from JFK, dumped his travel suiter, taken a hasty wake-up shower, loaded our wedding weekend bags in our metallic blue Tesla, picked me up from the courthouse only to dodge traffic for the next two hours on the I-87 North until we reached the vineyard in time for my college friend Lavinia's wedding rehearsal dinner. After all that dashing around, he was still on his feet taking care of my needs. Mind you, I had asked nicely for his help in putting on my war paint. Neal was just so much better at makeup than I was. So, yes, I would recommend the state of wedded bliss—or even unwedded togetherness—to anyone who'd had the good fortune to hitch herself—or himself—to Neal Singh Fraser.
Excerpt. © Reprinted by permission. All rights reserved.


Book Info:
Two best friends rewrite the rules of friendship, love and family…and change everything they thought they knew about motherhood
Paris Kahn Fraser has it all—a successful career as an assistant district attorney, a beautiful home in New York City, and a handsome, passionate husband who chose her over having a family of his own. Neal's dream of fatherhood might have been the only shadow in their otherwise happy life…until Paris's best friend comes to town.
Naira Dalmia never thought she'd be a widow before thirty. Left reeling in the aftermath of her husband's death, all she wants is to start over. She trades Mumbai for New York, and rigid family expectations for the open acceptance of her best friend. After all, there isn't anything she and Paris wouldn't do for each other.
But when Paris asks Naira to be their surrogate, they'll learn if their friendship has what it takes to defy society, their families and even their own biology as these two best friends embark on a journey that will change their lives forever.
Wry, daring and utterly absorbing, The Object of Your Affections is an unforgettable story about two women challenging the norms…and the magic that happens when we choose to forge our own path.
Book Links: Amazon | B&N | iTunes | Kobo | Google |


Meet the Author: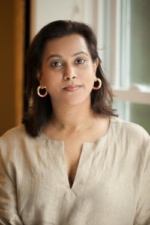 Falguni Kothari writes unconventional love stories and kick-ass fantasy tales flavored by her South Asian heritage and expat experiences. An award-winning Indian Classical, Latin and Ballroom dancer, she currently elevates her endorphin levels with Zumba. She resides in New York with her family and pooch.
Connect with her at www.falgunikothari.com and sign up for her newsletter at bit.ly/FKMailingList
Website | Facebook | Twitter | Instagram | GoodReads |