Today it is my pleasure to Welcome author
Leddy Harper
to HJ!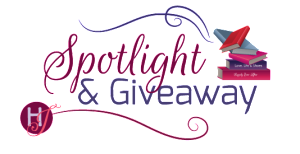 Hi Leddy and welcome to HJ! We're so excited to chat with you about your new release, The (Half) Truth!
Please summarize the book for the readers here: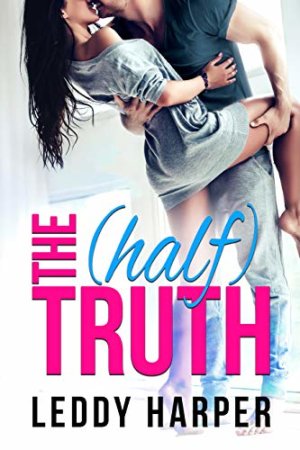 A sizzling romance about an aspiring young chef who may discover that the perfect recipe for love involves all accidental ingredients…

Please share the opening lines of this book:
They say there's one in every family. Well, they lied, because I had an entire family full of them.
Please share a few Fun facts about this book…
Tatum is an excellent chef and works at a five-star restaurant…and I, the one who created said character, can't follow a recipe to save my life.
Jason doesn't offer anyone a second chance, and while I wholeheartedly agree with his reasons why, I'm the queen of second chances. And third. And fourth…and so on.
My biggest fear when writing this book was that no one would find it funny…meanwhile, I laughed so hard I cried numerous times while writing it.
Tatum and Kelsey's relationship was largely modeled after me and my best friend, and during their scenes together, all I could think about was how Stephie and I have had almost identical conversations in the past.
Please tell us a little about the characters in your book. As you wrote your protagonist was there anything about them that surprised you?
Tatum is quirky and awkward, and the world's worst liar. But she means well. Jason may have a reputation for being a ladies' man, and he may look like the quintessential jock or Mr. Popularity, but all he wants is to be loved and to have the chance to love someone unconditionally. I think the part that surprised me the most was how comfortable Tatum became around him when it was only the two of them. I mean, she was quite a mess, and did or said some of the most outlandish things in his presence, but once he got past the initial awkwardness, he was able to get her to open up better than anyone. And I loved that the most about them.

Set the scene for your characters' first kiss.
Laundry room. Cheese puffs. Cat hair. Totally awkward yet unbelievably hot.
If your book was optioned for a movie, what scene would you use for the audition of the main characters and why?
I would have to choose the first night they spend together as the audition scene. I feel it would show their comedic ability, as well as give an idea of their chemistry. Tatum and Jason have undeniable chemistry, both when she's being awkward and when things get heated. Then again…even Tatum's sexy talk is off the wall and not expected. So if two actors can make me feel the passion while they're laughing and fumbling around, then they've got the parts!
What do you want people to take away from reading this book?
It has taken me a very long time to learn to laugh at myself, and even now, there are moments I have to remind myself to do so. I would love it if people walked away from this book realizing that while we can't control what others say about us, or what kind of rumors are spread, in the end, the only thing that matters is how we handle it. We all try to save ourselves from humiliation. It happens, and it will continue to happen—we're humans, it's part of life. But if you can laugh at yourself, if you can embrace the socially awkward parts of yourself, if you can tell your insecurities to screw off and take a hike, then you'll be untouchable. It's one thing I always try to teach my kids. I tell them every day how weird they are…and they always smile and say "I know." That way, anyone who wants to cut them down with insults will be wasting their time, because being different, being unique, being weird or awkward or clumsy isn't an insult. Embrace your oddities. It's what makes you you.
What are you currently working on? What other releases do you have planned?
After The (Half) Truth, I have a release scheduled for March, called The Reality of Wright and Wrong. After that, I don't have anything planned (could change at any moment) until Kelsey's book, The (Secret) Baby, releases in August. I'm really excited about the lineup this year, probably more so than any other year of releases!

Thanks for blogging at HJ!
Giveaway:

eBook: The (Half) Truth by Leddy Harper (Gifted via Amazon)
To enter Giveaway: Please complete the Rafflecopter form and

Leave a comment with your thoughts on the book…
Book Info:
Tatum Alexander is so close to realizing her dream of becoming a sous chef she can taste it, but working at her ex-fiancé's restaurant with his new girlfriend was never in her career plan. To save face and prove she's moved on, Tatum cooks up a lie that she's in a relationship with her best friend's superhot cousin. There's just one problem: Jason only recently moved to town, and he has no idea they're already "dating."
Jason's a recovering ladies' man who shouldn't be on the menu, but that doesn't mean he's immune to Tatum's quirky charm. Giving her lie a kernel of truth, they decide some no-strings-attached fun between the sheets can't hurt. But as Tatum's forced to keep making up stories to cover her original fib, she has a hard time separating what's real and what's fake—including her feelings for Jason.
With too many tales spun, Tatum can only watch in horror as her collection of yarns begins to unravel, leaving everyone she cares about feeling betrayed. After so many lies, will it be too late to set the record straight? And more importantly, will she be able to convince Jason there's truth in their love?


Meet the Author:
Leddy Harper had to use her imagination often as a child: she grew up the only girl in a family full of boys. At fourteen, she decided to use that imagination to write her first book, and she never stopped. She often calls writing her therapy, using it to deal with issues through the eyes of her characters.
Harper is now a mother of three girls, making her husband the only man in a house full of females. She published her first book to encourage her children to go after whatever they want, to inspire them to love what they do and do it well, and to teach them what it means to overcome their fears. You can learn more about Harper at
Website | Facebook | Twitter | GoodReads |