Today it is my pleasure to Welcome author
Erika Kelly
to HJ!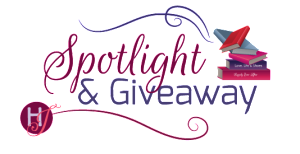 Hi Erika and welcome to HJ! We're so excited to chat with you about your new release, The Reluctant Boyfriend!

Thanks so much for having me!

To start off, can you please tell us a little bit about this book?: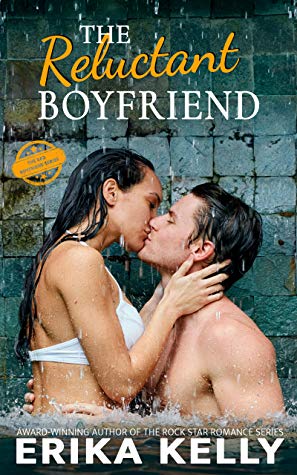 Princess Gone Wild!
When a wild rule-breaker meets a dutiful princess, sparks fly.

Please share your favorite lines or quote(s) from this book:
He was her Pied Piper, only instead of a boy, he was a testosterone-charged man. And she wanted to follow.

This is scary, wanting someone—no, not wanting. It was so much bigger than that. Knowing you've found the one person who makes your life whole and complete—and not knowing how to keep her in it.
What inspired this book?
Brodie's the last Bowie brother to find his one true love, so I had to find just the right woman to bring this rugged, gruff, sexy-as-all-get-out man to his knees. I wanted to find someone so different, so special, he would have to notice her. Rosalina's a princess, a scientist, and a perfume-maker, and she comes as a total surprise to him!
How did you 'get to know' your main characters? Did they ever surprise you?
My characters always surprise me. They start out as stick figures, but when I plunge them in conflict and toss them in uncomfortable situations, they really come alive and take on voices of their own.
What was your favorite scene to write?
The very first time they meet, Brodie's on a bulldozer plowing his meadow, and Princess Rosalina runs in front of it and makes him stop. It's such a cute scene because he's trying to mess with her but finds she's too passionate and too intelligent to not take seriously. It's hard to find someone who holds Brodie's interest–and this spitfire does!
What was the most difficult scene to write?
As a princess, there are very few people Rosalina can trust and confide in–in fact, only two. So, when she discovers they've betrayed her she's devastated. That was a hard scene to write.
Here's an excerpt from it:

Rosalina flung the door open so hard it slammed against a cabinet. Both of them whipped around to face her. Fabiana—the woman who'd held her hand through a pregnancy scare, who'd shared the most important moments in her life over the last seven years—looked horrified, and Marcel—her best friend, the only man she'd ever been intimate with—rushed toward her.

"Oh, God. Rosalina." But the threatening look she gave him made him freeze.

She could only stare helplessly at her assistant. "I trusted you. In every possible way." God, she hated how weak she sounded. But she couldn't process it. She wanted them both to break out laughing. Tell her the scene had been staged. They'd pulled a prank.

Gotcha.

But their expressions told the truth. Anger, hurt, disbelief created a mix so toxic it burned her skin. "Fabi, how could you do this to me?"

Marcel reached for her. "It's not like that. Nothing's happened. We haven't—"

"Shut up." She couldn't even look at him. Her friend, wearing a plain wrap dress and beige and white heels, stood there with her shoulders slumped, the energy drained out of her.
Rosalina wished so badly she had the presence of mind to find the right words to cut them both down to size, but she was too discombobulated. Nothing made sense.

"I'm sorry." Fabiana looked down at the floor. "I never meant for this to happen."
Would you say this book showcases your writing style or is it a departure for you?
Like all my books, this one is full of passion, emotion, sexual tension, and so much love.
What do you want people to take away from reading this book?
I want my readers to be swept into a world where good triumphs over evil, where bad guys get their due, and where true love really does exist. I want them to close my book feeling inspired by the way my characters faced tough challenges and came out healthier, happier, and have been rewarded with the gift of true love.
What are you currently working on? What other releases do you have planned?
THE RELUCTANT BOYFRIEND is the final book in The Bad Boyfriend series, but I'm going to continue writing in the same world. Next up is Skylar and Jinx's story. She's a single mother who's been badly burned by her ex, and he's a big, broody artist who helps heal her heart.
Thanks for blogging at HJ!
Giveaway:

I'd like to give away one digital copy of THE RELUCTANT BOYFRIEND to one commenter!
To enter Giveaway: Please complete the Rafflecopter form and Post a comment to this Q:

Do you love royal romances? Tell me your favorite princess book or movie!
Excerpt from The Reluctant Boyfriend:
Rosalina watched him carefully in the mirror. "I'm going on a date."

"A date? With whom?" Brodie asked.

"The guy I met at the bar the other night."

Part of her checklist. Get freaky with a cowboy. "And he's already asked you out?" Of course he did. She was beautiful and fun. Smart and sexy. What guy wouldn't want to be with her?

She nodded. "What's that expression for?"

He wouldn't pretend with her, so he leaned in—real close. "He better be special, princess. That's all I'm saying."

"Sometimes, all it takes is a moment." She faked a dreamy expression. "Sometimes, you look into someone's eyes and you just know. He's your one and only. Your soulmate."

Okay, she was messing with him. He straightened. "So, is Mr. Wonderful moving to St. Christophe to wear the crown or are you moving out here to work his ranch?"

"Details. We're just going to wing it, let true love run its course." She laughed. "It's just a date. It's not a big deal."

"Yeah, but he might expect things."

She covered her mouth with a hand, her eyes comically wide. "You don't mean…s-e-x, do you?"

"All right, smart ass. Get dressed. Let's pay for all this crap and get out of here."

"Wait. There's one more thing I want you to look at." She made a circling motion with her finger.

"Fine."

"And close your eyes for real this time. No looking at your phone."

"Why? You gonna get nekkid?"

"Actually, yes, and I don't want you to go crazy and start pawing at me."

"I think I can control myself."

"I don't know. All I did was ask one for one little kiss, and you were all over me."

He smiled. "Sure as hell was. So don't be asking me for any more kisses, unless you want what I've got to give."

"Oh, okay, bad boy. You've got me running scared now. Just keep your eyes closed. I'll be ready in a minute."
Excerpt. © Reprinted by permission. All rights reserved.


Book Info:
Princess Gone Wild!
When Princess Rosalina discovers her fiancé cheating on her, she's done being dutiful. Jumping on a plane, she lands five thousand miles away in a world of hot cowboys, jean skirts, and tequila. Grabbing her chance to fly under the radar, she plans on acting out every single fantasy she's denied herself while trying to meet the expectations of her family and country.
Brodie Bowie doesn't know what happened. One minute he's wreaking havoc and tearing up the slopes with his brothers, and the next he's an outsider. All of them are in serious relationships. He just can't figure out why they'd put a ring on it when there's so much fun to be had as a single man.
Brodie's not the settling down type, but then he's never met anyone like the woman who jumps in front of his bulldozer, refusing to let him dig up his meadow. The feisty chemist and perfumer is everything he never knew he wanted.
Except she only wants a summer fling before she goes back to her real life…as a princess.
He doesn't fit in her world, and there's no way she can live in his.
But a love like theirs doesn't play by the rules.
Book Links: Amazon | B&N | iTunes | Kobo |


Meet the Author: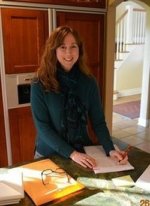 Award-winning author Erika Kelly has been spinning romantic tales all her life—she just didn't know it. Raised on the classics, she didn't discover romantic fiction until later in life. From that moment on, she's been devouring the genre and has found her true voice as an author. Over three decades she's written poems, screenplays, plays, short stories, and all kinds of women's fiction novels. Married to the love of her life and raising four children, she lives in the northeast, drinks a lot of tea, and is always waiting for her cats to get off her keyboard.
Website | Facebook | Twitter | Instagram | GoodReads |