Today it is my pleasure to Welcome author
Joanne Rock
to HJ!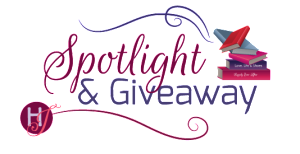 Hi Joanne and welcome to HJ! We're so excited to chat with you about your new release, The Rival!

Hello! So good to be here with you for a visit!

Please summarize the book for the readers here: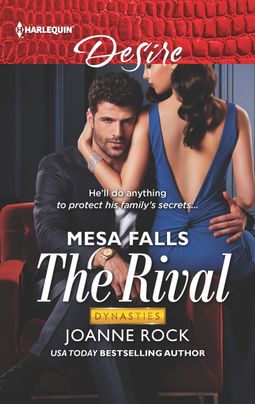 This is the second book in my Dynasties: Mesa Falls series, but it absolutely works as a stand alone! It starts out as a revenge romance with the heroine certain the hero profited from a past misfortune of hers, but as the attraction between these two heats up, they forge a tentative alliance to discover the truth. Enemies to lovers is a fun trope, and it's set at the holidays, complete with sleigh rides and tree trimming in gorgeous western Montana.

Please share your favorite line(s) or quote from this book:
There's a scene where the hero catches the heroine looking through his things, and as a last resort, she attempts to distract him with their attraction even though she had hoped to ignore that aspect of their relationship. But after a hated kiss, the hero is still suspicious…
"I'm not convinced about your motives." Devon turned to study her, and she wondered how he could flip the switch from passion to interrogation so fast. "You could be using the attraction as a smoke screen. A very hot, very effective smoke screen, from whatever it is you're up to."
Her throat dried up.
Please share a few Fun facts about this book…
The western Montana setting in the Bitterroot Valley was so fun to research. I am ready to book my next vacation there!
The heroine is using a fake identity, but her reasons for doing it are so compelling. Who among us hasn't wished we could be someone different for a little while?
The heroine takes a job as a ranch hand, and it was fun to learn about the opportunities for ranch work. She meets a lot of interesting people from all walks of life by doing this.
What first attracts your Hero to the Heroine and vice versa?
The hero is attracted to the heroine's ease in her own skin, which is ironic given she's pretending to be someone else. But eventually, she comes to see that through the pretense, she's finally living life on her own terms– being the woman she really wants to be. As for Regina, she's attracted to Devon's focus on her and his interest in her. His attention to her really draws her in spite of herself.
Did any scene have you blushing, crying or laughing while writing it? And Why?
I was touched by the heroine's journey. She'd been through so much:
She shrugged, not owing him any more explanation than she'd already given. Yet now that she'd started talking about the past—about all the reasons she felt angry—she found it hard to stop. "Even as Georgiana Fuentes, the tabloids hounded me. It was so bad that I got into a car accident trying to elude a photographer. The surprise blessing of reconstructive surgery on my face was that at least I didn't bear as much resemblance to the woman I was before."
The surgeries had been painful. Recovery had been slow. But she'd used the time to formulate her plan for revenge. One that she couldn't abandon just because she was attracted to Alonzo Salazar's older son.
"Georgiana." He covered her hand with his where it rested on the blanket.
Even through her gloves she could feel the warmth of his palm. The sound of her name on his lips was oddly soothing. She hadn't heard it in so long. She'd isolated herself in so many ways, unhappy with the shreds of family she had left after the wreckage caused by that damned book.
"Please." Her throat burned with emotions as the sleigh hurtled faster toward the ranch. "Don't call me that."
She couldn't afford to let her feelings toward him soften. Part of her wanted to call an end to this conversation, but they were still too far from the ranch for her to get out and walk. She would have to sit tight, see how the conversation—and the attraction—played out.
"Regina, then," he corrected himself, the gentleness in his voice and his touch unnerving her. "I wish I could take back what he did. Or even help you to understand it, because I don't understand myself."
She willed herself to pull away from him but couldn't quite do it. Her emotions were ragged, and she feared one false move would dissolve all her boundaries and send her hurtling into his arms to seek what warmth she could in his embrace, to forget herself in the seductive power of his kiss.
Readers should read this book….
For the secrets, scandals, sizzle and Christmas! I like a passionate story, and these two characters have a heated connection. But there are family elements here too– her need for one, and his attempts to reconcile the few family relationships he has– that make it a warmhearted holiday story, too.
What are you currently working on? What other releases do you have in the works?
I'm currently writing the fifth book in Mesa Falls, The Rancher. Next up from me is Mesa Falls: Rule Breaker (February 2020), Mesa Falls: Heartbreaker (March 2020), and Her Texas Renegade (Texas Cattleman's Club, May 2020).

Thanks for blogging at HJ!
Giveaway:

Joanne will give one random commenter copies of four signed books in her McNeill Magnates series, including For the Sake of His Heir, The Forbidden Brother, Wild Wyoming Nights and One Night Scandal.
To enter Giveaway: Please complete the Rafflecopter form and Post a comment to this Q:

The Rival includes a sleigh ride scene, which makes for a pretty holiday card image! What sorts of holiday cards to you love best? Nature scenes? Santas? Family pics? Share with me!
Excerpt from The Rival:
Here's a sneak peek from the sleigh ride scene-
"Are you cold?" Devon asked, already unfurling the red plaid wool and laying it over their laps. "There are plenty of blankets if you want another."
His fingers tugged the fabric around her, tucking it behind her hip, igniting a slow burn of awareness in her belly. And lower.
"I'm fine," she protested, mostly because his hands were a major distraction.
Her breath came faster as they emerged from the trees back out onto an open field, where it was brighter.
"Are you sure?" He studied her in the moonlight. "Just say the word if you want to turn back at any time." His concern sounded genuine.
"I'm warm enough." She fought the urge to lick her dry lips—and battled an even stronger urge to taste her way along his shadowed jaw. She dragged her gaze from him to gesture toward the scenery. "And this is really pretty."
The Montana countryside unfolded in shades of gray and white around them as they skirted the western bank of the Bitterroot River. In the river valley, the waterway was a frozen layer of ice under snow, the area around it devoid of trees.
A few deer lifted their heads as the sleigh neared, keeping watch over Regina and Devon while other members of the herd nosed through the snow for a drink.
"We lucked out with the moon almost full." Devon shifted on the bench seat beside her as the sleigh took a hard turn away from the water. "I'd heard that the sleigh rides are worth it even when it's fully dark because of the sensory experience, but we're getting to see quite a bit, too."
"Sensory experience?" She wasn't quite sure what he meant. She pulled back to look at him.
"You know how your senses are heightened when your eyes are closed? You're more attuned to what you hear or feel? I heard this trip in the dark is fun like that—you can really enjoy the experience of the sleigh ride." A wolfish smile flashed as he lowered his voice. "Sort of like closing your eyes when you kiss so you can appreciate everything else that's going on."
Her belly flipped, feeling almost airborne for a moment.
Her brain refused to think of a single response that didn't sound like flirting. Because suddenly, all she could think about was pressing her lips to his.
*
Maybe it was unwise to kiss a woman who was hiding something from him.
Everything about Regina Flores—from her fake name to the way she'd rifled through his jacket the night before—had warned Devon she was trouble. At the very least, she was being dishonest with him.
Yet something about her called to him anyway.
Because he wasn't thinking about kissing the woman who was doing her best to deceive him. No, he was mesmerized by the one who could handle a horse in icy trail conditions and build her own fire. Captivated by the woman who knew about Montana wildlife and whose breath caught when he got close to her.
Like now.
"Should we try it?" he asked her now, skimming away a few dark strands of her hair where they blew across her cheek.
Her ivory-colored knit hat framed her face but didn't constrain her hair.
"Try what?" Her voice was a barely-there whisper of sound that was almost lost in the swish of the runners through the snow, the clop of hooves and the jangle of sleigh bells.
Regina's gray eyes were wide.
"The full sensory experience," he clarified, unable to move his fingers away from her face now that he'd felt the smooth softness of her skin. "The kiss."
Her nod was almost imperceptible. But she let her eyes drift closed, the dark lashes fanning a sultry shadow on her cheek.
Hunger for her surged. He wrapped his arm around her shoulders to draw her close and tipped her chin up to taste her the way he'd wanted to since the first time he'd seen her.
Her lips parted. He breathed in the minty trace of toothpaste and a fruity hint of lip balm before he kissed her. Gently, at first. Her mouth molded to his, lips pillow soft as she sighed into him.
Her fingers traced over his jaw, back and forth, before her hand fell to the shoulder of his jacket where she gripped the fabric tight. She edged closer, the warm press of her curves against him a welcome weight that took the kiss from experimental to simmering.
Awareness flared hotter, and he angled her shoulders to deepen the kiss. The small, needy sound she made at the back of her throat was like a torch to dry timber, desire for her cranking into a slow burn. Devon knew that a sleigh in the middle of a snow-covered Montana river valley was no place to take things farther. Yet that didn't do a damned thing to impede the roll of red-hot thoughts through his mind, the need for her scorching away everything else.
Especially when she fitted so perfectly against him under the cocoon of the wool blanket. Hip to hip. Thigh to thigh. And before he allowed his thoughts to drift any more astray, he forced himself to break the kiss. Slowly he leaned back, inserting an inch or two of space between them where before there'd been none.
The cold December air rushed in, filling the gap. Reminding him how much he needed things to cool down.
"I see what you mean now about the dark heightening the senses," Regina told him as she opened her eyes, her gaze seeking his. "I'm in complete, one-hundred-percent agreement that it's a very real phenomenon."
Devon breathed in the snow-dusted air as the sleigh bounced over frozen ruts in the ranch trail, the big black draft horses never slowing. Long, spikey shadows of pine trees fell over them. He waited for his heart rate to even out after the head rush of kissing Regina.
"I honestly didn't expect to prove the point so thoroughly." He'd planned to woo her into letting her guard down. Letting him see a glimpse of what she was really about. He hadn't expected to be seduced by a kiss. "It was my intention to take you out and get to know you better."
Hell, it had been his plan to confront her about her real motives. Her real identity. Running a social media company had taught him that people in her age demographic rarely if ever left no trace online. Yet that was the case with Regina Flores. The text message from his private investigator had confirmed his hunch—Regina was a fake.
Excerpt. © Reprinted by permission. All rights reserved.


Book Info:
They both have something to hide, but their chemistry can't be contained…
Media mogul Devon Salazar wants Regina Flores, but his desire is tempered by suspicion. With sibling rivalry and his father's secrets threatening the family empire, Devon can't afford to trust Mesa Falls Ranch's nosy new hire. This won't stop him from seducing her. He looks forward to seeing Miss Flores exposed… Until the tables turn and Regina reveals their surprising connection…
Book Links: Amazon | B&N | iTunes | kobo | Google |


Meet the Author:
Joanne Rock is a USA Today bestselling author and four-time RITA finalist. She's written over eighty books in a wide range of romance subgenres, most recently focusing on sexy contemporaries and small-town family sagas. An optimist by nature and perpetual seeker of silver linings, Joanne finds romance fits her life outlook perfectly–love is worth fighting for. A frequent speaker at regional and national writing conferences she enjoys giving back to the writing community that nurtured and inspired her early career. She has a Masters degree in Literature from the University of Louisville but credits her fiction writing skills to her intensive study with friend and fellow author Catherine Mann. When she's not writing, Joanne enjoys travel to gather new ideas.
Website | Facebook | Twitter | Instagram | GoodReads |