Today it is my pleasure to Welcome author
Mariah Ankenman
to HJ!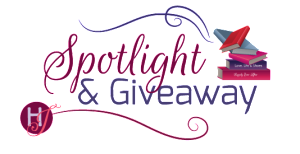 Hi Mariah and welcome to HJ! We're so excited to chat with you about your new release, The Roommate Problem!

Hello, book lovers!

Please summarize the book a la Twitter style for the readers here: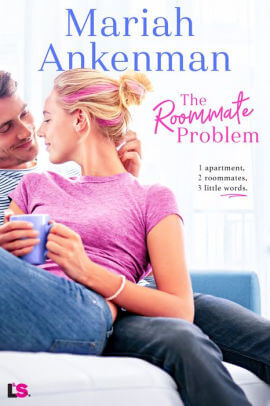 One's a grump, the other is pure sunshine. They couldn't be more opposite, but when roommates becomes bedmates the laundry isn't the only thing getting dirty!

Please share the opening lines of this book:
"You're not a guy."
Moira Rossi stared at the very tall, very confused-
looking man in her doorway. He was huge. And she wasn't just saying that because she barely grazed five foot one and a quarter inch—the quarter inch was very important.
She grinned, tilting her head back to stare into a pair of puzzled but beautiful hazel eyes. It wasn't fair for a man to have eyes that dreamy. Made a woman forget what he was saying. Oh right, he'd accused her of not being a dude.
Please share a few Fun facts about this book…
Mo's hair dying obsession comes from me (I love changing up my hair)
1up, where Mo takes August to loosen up, is a real barcade in Denver and it is super fun!
The thing Mo does with the popcorn bag…I do that too
The Denver Botanic Gardens, where Mo takes August to fall in love with the city, is a real place and very beautiful.
Parker and the rest of the Station 42 fire crew will be making appearances in their own books. Look out for the Mile High Firefighters series in 2021!
What first attracts your Hero to the Heroine and vice versa?
Mo stares up (way up because she is fun sized) into a beautiful pair of hazel eyes and is hooked, but of course as her new roomie she can't make a move…or can she?
August finds Mo attractive, but too energetic and chaotic for his tastes. Over time her exuberant zest for life, kindness, and happiness opens his eyes and has him seeing things in a new light. Including his roommate.

Using just 5 words, how would you describe Hero and Heroine's love affair?
Come together cause opposites attract.

The First Kiss…
"August."
"Yeah?"
"Stop thinking and kiss me already."
When she put it like that…
Dipping his head, August closed the infinitesimal
amount of space between them, and his head damn near blew off. Kissing Mo was like kissing sunshine. All warmth
and happiness. His entire body felt like it'd been lifted and was floating among the clouds. Just from the press of her lips to his.
Without revealing too much, what is your favorite scene in the book?
I just love the humor with these two. Being roommates they both get accidental peeks at each other in a state of undress. While August is ever the gentleman and adverts his eyes, Mo is…well Mo!
"I guess this means we're even now." She gave a small chuckle.
He said nothing, simply raised a brow. The sassy smile didn't move off her face one inch, not even when he full-on scowled. He should have known better. Nothing intimidated Mo.
"You know, because earlier in my room, you saw my boobs, and now I've seen your—"
"Yes, Moira." He interrupted before she could comment on just how much of him she'd seen. "I understand."
Her eyes sparked with that mischievous glint that never boded well for him.
"Technically," she said with a tilt of her head, "we're not completely even. I mean, you got topsies, and I got southern hemisphere views."
"Is that a polite way of saying you just ogled my junk?" "I would in no way call anything I just saw 'junk.'" "Jeez, Moira." He scrubbed his hands over his face. "What?" She shrugged. "I was complimenting you." "You were complimenting my dick."
"It's a very nice dick."
If your book was optioned for a movie, what scene would be absolutely crucial to include?
The scene where August opens up and shared about his childhood. He doesn't share easily so the fact that he shares with Mo reveals how much he trusts and cares for her. Even if he doesn't realize that himself yet.
"I was fine," he lied. "Besides, they both got remarried within a year, and their spouses already had kids with full custody, so they had their core family and an extra kid every few days of the week."
Suddenly, the popcorn bag was tossed onto the coffee table, and August had an armful of Mo. She wrapped her arms around his neck, hugging him tightly, her face buried in his neck.
"You're not an extra, August." She sniffled. "You're a person who matters. If your parents ever made you feel like a spare or superfluous, that's on them. And quite frankly makes them bad parents. No child should ever feel unwanted."
He wouldn't say he felt unwanted as a kid. Second fiddle to his stepsiblings was more the feeling he got. Dampness hit his skin. He tugged softly, pulling Mo from his arms to see a few tears running down her cheeks.
"Hey," he said, brushing away her tears with his thumbs. "What's all this?"
Was she crying for him? No one had ever cried for him. He wasn't sure how to feel about it. He didn't need her tears. He'd been out of his parents' houses for a long time now. And it wasn't as if they were abusive or anything, just sort of wrapped up in their lives and new families. He wasn't neglected so much as…forgettable. A second thought to their primary families.
"Don't cry, Sunshine." He bent his head, placing a kiss to her lips.
Readers should read this book …
If you want a lighthearted, laugh-out-loud, steamy and swoon-worthy Romcom that will have you forgetting your troubles for a few hours you need this book!
What are you currently working on? What other releases do you have planned?
Right now I'm working on a spin-off series with the Mile High Firefighters. Hot firefighters who are about to get consumed by the flames of love! Coming 2021 from Entangled Publishing.
Thanks for blogging at HJ!
Giveaway:

$20 e-gift card to The Ripped Bodice
To enter Giveaway: Please complete the Rafflecopter form and Post a comment to this Q:

Mo and August have very unusual taste in pizza. So settle the great roommate debate…What's worse: Pineapple pizza or Cauliflower Pizza?
Excerpt from The Roommate Problem:
They started to make their way out of the market when something caught Mo's eye. She rushed over to the table, grabbing the large dragon-egg-looking thing.
"Look at this!" She held it up for August to see. "We have to get one."
"As surprisingly shocking as it is to hear you say that about something that doesn't have a cartoon character advertised on its packaging, I have to disagree." He frowned. "You don't even know what it is."
"Duh, that's the point. Adventure, trying something new." Hadn't the guy ever heard of living a little?
"But how are you going to cook it?" He tilted his head, glancing over the item in her hands. "For that matter, how do you open it?"
"Oh, come on, August." She wiggled the big orb. "I saw you grimacing at every item of food I put in my basket at the store."
He snorted. "I wouldn't call anything you bought today food."
"Ha! See? I need a little healthy eating in my life. Let's start with this. Could be fun."
"Could be poisonous."
"I highly doubt they sell anything that could kill you at the farmers market. It would be terrible for the revenue."
The corner of his mouth ticked up again, but he doused the smile before it fully formed. Dammit! She would get him to smile. So help her, it was gonna happen.
"Okay, fine," he agreed, "but we have to find out what it is first and how to prepare it."
"Yay!" She put the food back on the table, jumping up and down and throwing her arms around him.
Oops.
The heat roared back to life the moment her body pressed up against his. She quickly pulled away, as much as she really, really didn't want to. She was coming to find she liked touching August. A little too much, perhaps. He affected her much more than was wise. Judging by the red blush creeping up his face, could it be she was doing the same to him?
They paid for the dragon egg, which turned out not to be a dragon egg at all but a vegetable called a Sikkim cucumber. After the man at the stand told them how to slice and prepare it, they made their way back to her car and headed home.
The grocery store might have been a bust, but the farmers market seemed to go pretty well. August found the food he needed and learned there were places in the city to get all that healthy junk he loved. She was marking that as a win. The guy would be so enamored with the city by the time she was done with him, he'd never want to leave, and she wouldn't have to worry about going through five dozen more skeevy roommate applications to find a good one.
Now all she had to do was make sure not to mess anything up by giving in to these weird urges that kept popping up every time they touched. Too bad denying herself wasn't Mo's strong suit.
Hmm…better play it safe and try not to touch the man at all. But just because she couldn't touch didn't mean she couldn't look, and dream, and fantasize.
Excerpts. © Reprinted by permission. All rights reserved.


Book Info:
To Moira "Mo" Rossi, the world is full of sunshine, goodness, and happily ever afters—so of course she figures finding the perfect roomie will be easy. But after four creepos who ask if benefits come with the room and one woman who claims she's a vampire, Mo is officially desperate. So what if the guy she agrees to on paper ends up being the Derrick Downer to her Sally Sunshine in person? She's the queen of making lemonade.
August Porter expected his new roommate Mo to be like him—neat, practical, and oh yeah: male. Not the outrageous hippie with more stars in her eyes than there are in the sky. She's infuriating, exasperating, his exact opposite in every possible way…and the bright ray of sunshine he didn't even realize his gray world was missing. Suddenly, falling into bed with his roommate isn't the worst idea he's ever heard. Just falling in love with her is.
But one of them is keeping a secret that could turn their opposite attraction into utter disaster.
Book Links: Amazon | B&N | iTunes | Goodreads |


Meet the Author:
Bestselling author Mariah Ankenman lives in the beautiful Rocky Mountains with her two rambunctious daughters and loving husband who provides ample inspiration for her heart-stopping heroes.
Mariah loves to lose herself in a world of words. Her favorite thing about writing is when she can make someone's day a little brighter with one of her books. To learn more about Mariah and her books, follow her on social media or sign up for her newsletter http://bit.ly/2XeKPZm
Website | Facebook | Twitter | | Instagram |