Today it is my pleasure to Welcome author
Karina Halle
to HJ!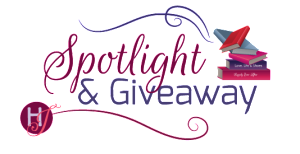 Hi Karina and welcome to HJ! We're so excited to chat with you about your new release, The Royal Rogue!
To start off, can you please tell us a little bit about this book?: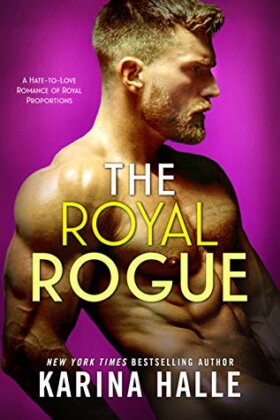 The Royal Rogue is the fourth book in the Nordic Royals series, although like the previous books it can be read as a complete standalone. This book centers on Princess Stella of Denmark, the black sheep of her royal family, being a single mom and divorcee. She has a quick and dirty affair with the sexy as hell playboy Prince Orlando of Monaco, whom the media has dubbed The Royal Rogue. But their brief sexfest turns into something more when Stella ends up pregnant.

Please share your favorite lines or quote(s) from this book:
"Tu me manques . It's French for I miss you but the English translation doesn't capture the depth of it. What it really means is, you are missing from me."

"I fuck like it's my job because I've taken it upon myself to make you, Princess Stella, come as hard and as much as possible."

"We know each other. We do. Deep inside, we do. Sometimes time isn't a factor at all. We're one and the same. And I'm in this with you, I promise you I am."
What inspired this book?
I was in the mood to write something fun and sexy and I had been curious about Stella ever since her appearance in A Nordic King. I knew she had a story to tell and a love that would change her.
I also was intrigued by Prince Orlando. He's always been misunderstood and controversial and in that way, he's very similar to Stella. But there is so much more to him that meets the eye. His family life is very complicated and at the heart of it all he's a fiercely loyal man to those he loves.
Plus I've been obsessed with the royal family of Monaco for a long time. I love Princess Grace. Though this family isn't the same, the Grimaldi's have been a big inspiration.
How did you 'get to know' your main characters? Did they ever surprise you?
You get to know while writing. I'm a plotter, not a pantser, so I always have an idea of how my characters will go but I never really know until I've spent pages upon pages with them. Prince Orlando definitely surprised me. He has a lot of depth beneath his dirty-talking facade and he's actually one of those cocky alphas with a heart of gold who desperately tries to do the right thing – even when that means disappointing those you love.
What was your favorite scene to write?
Probably the sex scene in Cyprus after Stella drops the bomb and she and Orlando have done some bonding. You really see how complicated things are for these people who are just getting to know each other.
What was the most difficult scene to write?
The scene where Zoya learns the truth and then Orlando has to tell Stella his decision. It was gut-wrenching for both Orlando and Stella, because he's really trying to do the right thing and not break a promise or hurt anyone. But to say anymore is a spoiler!
Would you say this book showcases your writing style or is it a departure for you?
Not really, this book is pretty much in line with what I write, though the set-up is a bit different from normal. There's a triangle in the book, tho it's not a love or romantic triangle. It's just complicated. But so is life!
What do you want people to take away from reading this book?
That you can't please everyone all time so it's okay to put yourself first. Personal happiness is important, even when it may upset those around you.
What are you currently working on? What other releases do you have planned?
I'm currently traveling around Europe and I literally just finished this book, so probably will take a break and then hop back into The Younger Man (I'm in Spain right now, which is the setting for the book and one reason why I waited to write it). My next release, however, is Disarm, which comes out November 19th!


Thanks for blogging at HJ!
Giveaway:

One signed paperback copy of The Royal Rogue by Karina Halle
To enter Giveaway: Please complete the Rafflecopter form and Post a comment to this Q:

When you've made promises that contradict each other, how do you decide which promise to keep?
Excerpt from The Royal Rogue:
He bites his lip and grins at me. "That's what I thought you'd say. I knew it the moment I laid eyes on you. I thought, there's a woman who could use a good fuck and by someone who knows how."

I nearly laugh. "Are you always this arrogant?"

"Get on that counter, spread your legs, and I'll show you why I have a reason to be."

Heat flushes over my entire body. "You better close that door," I tell him, nodding to the door that's been ajar this whole time.

He turns around and quickly shuts the door and before I have time to try and sit back on the counter, his large hands are wrapping around my waist and hoisting me up. He then puts them at my thighs and spreads them as far as my dress will allow.

"Hike up your dress," he tells me. "I want to see how wet you are. Then I want to feel it."

Good lord.

I feel the blush creep on my cheeks as I do as he says. I hitch my dress up over my thighs until it's gathered around my waist.

He presses his hands against my thighs until they're open wide.

"Move your underwear to the side," he says, stepping back to get a better look. "Show me."

I reach down and move my panties to the side, until I'm completely exposed.

I want to feel embarrassed or ashamed or vulnerable. I want to look away.

Instead I'm completely fascinated by his expression. I've never been looked at like this before, not even by my ex-husband. Prince Orlando's intense gaze between my legs is addicting, mesmerizing, like watching the flames in a growing fire.

Even so, I manage to quietly say, "I've never done this before."

His magnetic gaze reluctantly lifts away from my pussy and meets my eyes.

"Spread your legs for a prince?" he questions.

I nod. "Yes. And I don't normally…do this sort of thing."

He squeezes my thighs and stares at me curiously. "Do you feel the need to explain yourself to me? As if I'd think you were a whore otherwise?"

I give a shy shrug. "I don't know."

"Listen, Stella, princess," he says to me, taking his hands away and stepping in closer between my legs. One of his hands goes to his fly. "You don't owe me any sort of explanation and I don't owe you one either. I don't need to know your past. You're allowed to just be a woman who wants a good fuck, okay? And I'm allowed to be a man who wants to make you cream yourself on my cock. Got it?"

Oh. I got it.

For emphasis, he undoes his zipper with a sound that seems to fill the bathroom and then his pants are coming undone and dropping to the floor.

He's going commando.

I was not prepared for that.

His cock juts out, bobbing in front of him, capturing the space between us. It's even bigger than I felt against my palm, thick and dark and long. It's as beautiful as a penis can get. No wonder he's so arrogant.

"We have a saying in Monaco," he says, wrapping his fingers around the base of it. "Let the cock go free."

"Is that really a saying?"

He gives me a crooked smile before he places his other hand at the back of my neck. "It's my saying. Along with, never trust a man who hates cats, and the day isn't over until I've made a woman come."

I give him an incredulous look.

He laughs. "Just kidding about that last part but in this case, this day isn't over until you've had at least three orgasms."
Excerpt. © Reprinted by permission. All rights reserved.


Book Info:
Every family has a black sheep – even the royal ones.
In the royal family of Denmark, that black sheep is me. To the public I'm known as Princess Stella, but I feel anything but royal. As a single mom, divorcee, social outcast, and forever forgotten about under the magnetism and power of my older brother, King Aksel, I'm used to being an outlier. Though it doesn't matter when my whip-smart nine-year old daughter, Anya, is my whole world anyway.
Then that world of mine gets turned upside down.
I meet Prince Orlando of Monaco, whom the media has dubbed "The Royal Rogue" for many good reasons. I can't stand that arrogant smirk on his face, the lewd words that leave his lips – pretty much everything about him. I especially can't stand how infuriatingly sexy he is and how he manages to get under my skin like no one else.
It's been a long time since a man could make me feel that way, so you can't really blame me for throwing my willpower out the window and succumbing to a brief but torrid affair with him, full of hot, dirty sex and nothing else.
Until that nothing else turns into something more, in the form of a big surprise.
I thought I got that wicked royal rogue out of my system but there's a link between us now that neither of us can ignore.
A baby.


Meet the Author:
Karina Halle is a former travel writer and music journalist and The New York Times, Wall Street Journal and USA Today Bestselling author of The Pact, Love, in English, The Artists Trilogy, Dirty Angels and over 20 other wild and romantic reads. She lives on an island off the coast of British Columbia with her husband and her rescue pup, where she drinks a lot of wine, hikes a lot of trails and devours a lot of books.
Halle is represented by the Root Literary and is both self-published and published by Simon & Schuster and Hachette in North America and in the UK.
Website | Facebook |  Instagram | GoodReads |