Today it is my pleasure to Welcome author
Katee Robert
to HJ!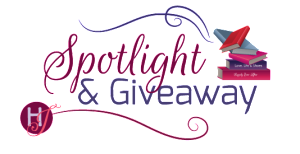 Hi Katee and welcome to HJ! We're so excited to chat with you about your new release, The Sea Witch!

Thank you so much for having me!

Please summarize the book for the readers here: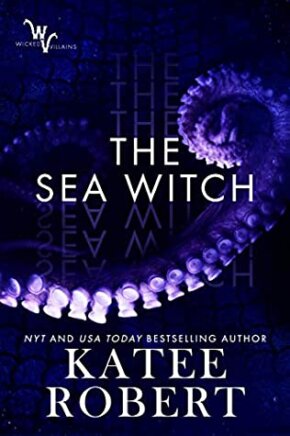 In an effort to free the man she thinks she loves, Zurielle agrees to participate in a virginity auction to raise money to pay his debt. She doesn't realize she's playing a part in a revenge scheme by Alaric and Ursa…or that she'll fall for both of them along the way.

Please share your favorite line(s) or quote from this book:
"I didn't know we were playing a game."
"Now you do." I don't sit back, don't give her space. "Life is a game, darling. The faster you learn that, the better time you'll have of things."
She narrows her eyes. "I don't understand you. You're so cruel and so kind at the same time."
"One does not negate the other."
Please share a few Fun facts about this book…
This is a retelling of the Little Mermaid, but everyone gets a HEA, even the sea witch.
Ursa is my first female villain in my Wicked Villains series.
My playlist for this book features the artists: Lights, Florence + the Machine, Halsey, and Meg Myers
What first attracts your Hero to the Heroine and vice versa?
Ursa and Alaric have a long history. She loves that he submits without any of the ridiculous posturing, and he loves that she is strong to the world and soft to him.
Zurielle and Alaric have a contentious relationship. They both value the conflict of banter and that they can be harsh with each other without it damaging each other.
Ursa and Zurielle value how different their respective strength is. Zurielle sees Ursa in a way not many other people do, and Ursa gifts Zurielle with the same.
Did any scene have you blushing, crying or laughing while writing it? And Why?
The first intimate scene with Ursa and Zurielle is FIRE and I was blushing as red as a tomato.
"Look how eager you are. You sold yourself for love, and you're so wet for my fingers, you're practically shaking with the need for more." She licks her lips. "Would you beg for my mouth, I wonder?"
Humiliation and shame lance me, but somehow they combine to a greater desire. I am suddenly sure I will beg for her mouth. I press my lips together hard, determined to obey and keep the words inside. She's wrong. She must be wrong. I love Alaric. My body might be confused right now beneath her expert touch, but it's just sex. It doesn't mean anything.
It can't mean anything.
"So unfaithful, little Zurielle. Such a little slut." She smiles slowly. "Would you like my mouth? You may answer." I open my mouth to deny her, but she cuts me off before I can spill the lie. "If you're going to speak, you do it honestly."
I don't want to. We're barely an hour into the seven days and I'm already dancing across lines I thought were set in stone. I had thought to merely endure, but Ursa is forcing me to be an active participant, forcing my betrayal with both word and action.
All the same, I can't lie.
"Yes." I sound like another person, someone needy and desperate, someone on the verge of breaking. "Yes, Mistress, I want your mouth."
Readers should read this book….
If they enjoy lady villains, complicated relationship dynamics, female friendships, and kinky good times.
What are you currently working on? What other releases do you have in the works?
I'm currently working on the first book in a brand new series, Sabine Valley. It's a MMF ménage that's friends to enemies to lovers and features a whole lot of hate sex. My next release is Queen Takes Rose, the final book in the Wicked Villains series, and there will be some crazy vampire shenanigans dropping sometime in late September/early October.

Thanks for blogging at HJ!
Giveaway:

$15 Amazon Gift Card
To enter Giveaway: Please complete the Rafflecopter form and Post a comment to this Q:

What's the last book you read that really knocked your socks off?
Excerpt from The Sea Witch:
Zurielle goes tense beneath me, and I smile against her pussy. Really, this was too easy. That doesn't stop me from licking my lips as I lift my head. I expected to win the bidding. Expected Alaric to show up and interrupt us.
I didn't expect to enjoy Zurielle's responsiveness so much.
Even now, with her eyes wide from horror and guilt, she's still silent and holding herself open for me. She's still obeying.
I press my hand to her lower stomach, as much to keep her in place as to feel the delightful little shakes from the orgasm she just had. Only then do I look over my shoulder at Alaric.
He stands just inside the elevator, looking every inch the Prince Charming he plays for everyone else. Gray slacks, black button-down, black hair styled in a careless sort of way that's just shy of being rakish. And those eyes. He's able to lie with his eyes better than anyone I've ever known. Right now he's a blank slate, waiting for me to take the lead.
I love a man who knows his place.
I crook the fingers of my free hand. "Come here, lover."
There. The tone is set. He doesn't have to lie anymore, though I'd be a fool to trust Alaric to pursue anything but his own interests. Everyone in this town is selfish; he's just a little more upfront about it. At least to me. The other patrons of the Underworld think he's something else altogether.
Alaric crosses slowly, his gaze sliding over me, lingering on my mouth, and then giving Zurielle a similar treatment. She opens her mouth, no doubt to blurt some kind of explanation, and I shoot her a look. She clamps her lips shut, expression miserable. I shouldn't be warmed by that instant obedience. I truly shouldn't. It doesn't matter. She's such a delicious little subbie.
Alaric reaches us and slides his hands into his pockets. "What do we have here?"
"Darling, you're being mean. You can stop pretending. She's mine for the week. There's no going back now." I won't allow us to go back. Just like I won't allow him to continue the façade that he's not an active participant in this. I allow a slow smile.
His lips quirk. "Then I suppose the cat's out of the bag."
"It is." I lift my chin. "Give me a kiss."
If Alaric were truly the nice guy he pretends to be, he'd brush a quick kiss to my mouth and make a hasty retreat. He's not. He never was.
He cups my chin and kisses me like it's been years since we've seen each other, like I wasn't riding his cock a little over twenty-four hours ago. He licks the inside of my mouth and I know without a shadow of a doubt that he's soaking up every bit of Zurielle's taste he can. Wicked boy. I allow it, just like I allowed him to stand over me. Alaric kisses me with all the expertise of someone with his history. But it's more than sheer skill. For as calculated as he is, he gets lost in it. He tempts me to do the same.
When he finally lifts his head, I'm fighting not to lean into him. I raise my brows. "Go wash the Underworld off you. You're free now."
Another quick kiss to my lips and he's gone, walking away without a single look at Zurielle. I narrow my eyes. That was too cold. He can be calculated and manipulative, but Alaric has a heart beneath all that scar tissue of his past. And no one with a heart would be able to remain unaffected by the slow tears tracking down Zurielle's cheeks right now. Even I'm not completely unencumbered by her watching her rose-tinted future slide down the drain.
The only reason to be so cold is to avoid showing his hand. His guilt.
Interesting.
I tuck the knowledge away to test out later and turn back to Zurielle. She's even pretty when she cries. Of course she is. She's like a living fantasy created solely to entice me to play with her. Even if she wasn't Triton's daughter, I'd be sorely tempted simply because of how her lower lip quivers.
Still, she obeys.
I lightly stroke her lower stomach with my nails. "You may speak."
Her breath shudders out. "You and Alaric…"
"Mmm?" Best to let her get it out now.
"You're together."
"Yes. We have been for some time." Or as together as two people can be with our respective circumstances. I can't help adding a qualifier every time my mind skirts too closely to what together might look like now that he's free. It's entirely possible that he's been using me as much as I'm using Zurielle. Only time will tell, and I'm not foolish enough to let him closer than he already is in the meantime. Or that's what I tell myself as I look down at this woman who fancied herself in love with Alaric. I'm not nearly so naïve. Truly, I'm not.
She blinks those big eyes at me. "You tricked me."
She may be naive, but she's intelligent enough to connect the dots quickly. Good. Still, I'm inclined to play this out a little longer. "Did we?"
"Did you send him to Olympus for me?" She shakes her head. "Of course you did. Gods, I am so stupid."
"That's about enough of that." I tap her hands where they still hold her thighs. "You were outplayed, darling. Nothing more, nothing less."
Excerpt. © Reprinted by permission. All rights reserved.


Book Info:
Once upon a time, I met a man and he stole my heart.
In my desperation to reunite with him, I have nowhere to turn but the Sea Witch. Ursa is as beautiful as she is dangerous, and the one person my father warned me never to trust. But she's all crimson lips and sweet lies that hint at deeper truths beneath the surface, and I'm convinced despite my fear.
It's a simple enough plan, if not for the faint of heart. An auction to sell the one thing I possess of any value—myself. The money will free Alaric and then we can finally be together.
Except nothing is simple at all.
Ursa is playing at games I can only begin to comprehend. And Alaric? The man I thought I loved might be just as much a villain as the woman I can't help but be drawn to.
When playing in the darkest depths of love and lust, it will be everything I can do not to drown.
Book Links: Book Links: Amazon | B&N | iTunes | kobo | Google |


Meet the Author:
Katee Robert is a New York Times and USA Today bestselling author of contemporary romance and romantic suspense. Entertainment Weekly calls her writing "unspeakably hot." Her books have sold over a million copies. She lives in the Pacific Northwest with her husband, children, a cat who thinks he's a dog, and two Great Danes who think they're lap dogs.
Website | Facebook | Twitter | Instagram | GoodReads |