Today it is my pleasure to Welcome author
Elisabeth Hobbes
to HJ!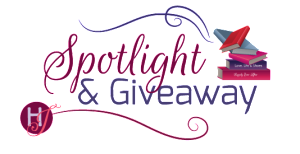 Hi Elisabeth and welcome to HJ! We're so excited to chat with you about your new release, The Silk Merchant's Convenient Wife!

Hi HJ, thanks for having me.

Please summarize the book for the readers here: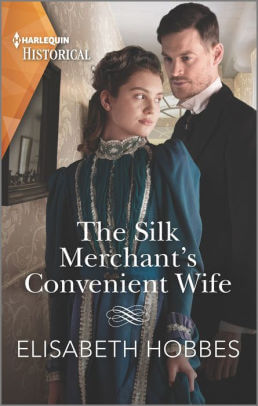 Jonathan Harcourt has sworn off marriage after seeing his parents' dreadful one which resulted in Jonathan and his mother fleeing the family home for a life of relative poverty. Now the part owner of a successful silk business in Cheshire, he wants to expand his premises but to do that he needs to buy land from the neighbouring baronet.
The Upford have recently returned to Cheshire after their middle daughter Aurelia was involved in a scandal. Sir Robert sees Jonathan's request as a chance of offloading his troublesome daughter and insists her hand is part of the sale.
They both agree that the marriage is beneficial to both of them – Jonathan needs an heir and Aurelia gets to leave her parents' home – but that it will be strictly business only.

Please share your favorite line(s) or quote from this book:
Jonathan and Aurelia meet for the second time while she is walking her mother's dog by the river that borders Jonathan's mill.
'Why does your mother refuse to let Caesar walk with the other dogs?' he asked.
She gave a full smile; the first he had seen. It lit her face and her eyes glowed with mischief that was apparent even beneath her veil.
'He has ambitions above his station. He tries either to fight or to mount them, depending on their sex.'
Jonathan concealed a grin at the image of the boisterous King Charles trying to reach the relevant part of the towering Setters.
'It's good to have ambitions,' he remarked, which received an even more brilliant smile that vanished almost immediately. Either she thought such humour was too ribald a subject or she was deliberately trying to maintain a frosty demeanour, but as she walked swiftly away he was sure he saw her shoulders shaking with laughter.
Please share a few Fun facts about this book…
The book is set in Macclesfield, the town where I currently live which was the centre of the silk trade for many years. I live here because my car broke down 20 years ago.
To research life and working conditions in the mill I went on a visit to Quarry Bank Mill which belongs to the National Trust. To my son's embarrassment I was picked on by the Victorian Apprentice House warden for being left handed and made to stand in the corner.
Although some readers have compared the book to North and South and told me Jonathan reminds me of Richard Armitage, I pictured Rupert Penry Jones when I was writing him.
What first attracts your Hero to the Heroine and vice versa?
Jonathan is attracted by Aurelia's sense of humour. She has a bit of a devilish side to her, making jokes about her father's collection of rude Greek engravings and not letting on to her mother how they really met before they were officially introduced. She's intelligent and forthright. The fact she starts the marriage with no illusions or hopes about it being a love match makes him feel secure in chancing marriage.
Aurelia is attracted by Jonathan's drive. He cares about his workers and wants to improve the conditions for the apprentices. He's a self made man and Aurelia has spent her life being introduced to eligible minor nobility.
Did any scene have you blushing, crying or laughing while writing it? And Why?
One of the scenes I found hardest to write was when Jonathan discovers something that Edward, his business partner and mentor since his childhood had kept from him. He's had few people he can trust in his life and the revelation that follows this snippet strikes him deeply. Capturing that sense of betrayal was something I really wanted to get right and I felt for both of them.
'You promised to protect my mother,' he said coldly. 'She came to you for help, thinking she was safe here, but you told my father where we were living.'
Edward rolled his eyes theatrically. 'Do you think a man such as your father would not have been able to find your mother with or without my help? People cannot just disappear. I gave your mother sanctuary and a home with independence. She never had to work to support herself. I kept her safe through my intervention. Christopher promised never to seek her out, but to support her financially. How many women in her situation could claim to be so lucky?'
Jonathan was silent. He'd seen poor women forced into the factories and workhouses and genteel ladies reduced to taking rooms in boarding houses because their men had abandoned them. It would have been so easy for his mother to end up in the same situation. Edward no doubt spoke sense and had acted with her best interests at heart. Still, it rankled to think that all the time he had believed his progress and achievements had been entirely his own doing. The man he loathed had been the source of his success after all.
'Why did my father agree to those terms? What influence did you have over him?'
'Are you sure that is a question you want answered?' Edward said.
After Aurelia's revelation Jonathan wasn't sure he could stand any more secrets being revealed. 'No,' he admitted. 'It isn't, but if I don't ask I will always wonder.'
'Good,' Edward said. He rang the small silver bell he kept for summoning his maid and called for tea.
'It is always better to regret something you did rather than something you were never brave enough to do,' he continued once the girl had departed. 'But be warned—when I tell you this I fully expect you to turn your face from me and I want you to feel no remorse at doing so.'
'Was it blackmail?' Jonathan asked.
Edward regarded him coldly. 'I have many faults, but resorting to extortion is not one of them.'
Readers should read this book….
To see the evolution of a marriage from a business deal to friendship to true love and passion.
To meet characters who aren't the nobility but normal working people.
To visit the Great Exhibition of 1851 and the Crystal Palace.
What are you currently working on? What other releases do you have in the works?
I'm currently editing a book featuring a French/English heroine working for SOE (Special Operations Executive) in Occupied France. This should be out early in 2021.
I'm writing a Victorian romance about a young widow who rescues a baby girl floating in a basket off the Yorkshire coast at Midwinter. She decides to raise the child as her own, then one night the child's father appears at the door…

Thanks for blogging at HJ!
Giveaway:

One signed copy of The Silk Merchant's Convenient Wife
To enter Giveaway: Please complete the Rafflecopter form and Post a comment to this Q:

Aurelia meets Jonathan when she is asked to take her mother's unruly dog for a walk. Caesar is a King Charles Spaniel. If you have a dog (or could have a dog) what breed would you choose?
Excerpt from The Silk Merchant's Convenient Wife:
Jonathan helped Aurelia remove her cloak as they stood in the hallway and once again his fingers brushed against her collarbone. Her throat tightened and her stomach did a somersault as blood coursed through her body and desire made her quiver. Tonight might be a chance to begin again without the awkwardness of their first handful of encounters or the coldness of their disagreement.
She lifted her head and met his eyes. 'Would you… I wonder if you would care to visit my bedroom this evening?'
Jonathan paused in what he had been doing, unbuckling the clasp of her cloak. He had bent close to better see the clasp in the dim light from the oil lamp and she could feel the heat rising from his palm. His eyes bored into her.
'Yes. Yes, I would. Very much.'
He spoke in a low whisper that sent thrills running through her. She put her hand over his and finished undoing the cloak herself.
'I shall go wake Annie and ask her to help me prepare,' she said in a low, confidential voice. 'I shall send her to tell you I am ready.'
She walked up the stairs, lifting the front hem of her skirt out of the way with one hand, while the fingers of her other trailed up the banister.
'Mrs Harcourt,' Jonathan called.
She turned halfway round and looked back at him questioningly.
'Would you leave your hair as it is tonight?' Jonathan asked. He stood at the bottom of the stairs, hands clasped in front of him, eyes bright.
Aurelia lifted her fingers to the thick roll on the top of her head, taken aback at the request. She nodded mutely, fearful that to speak would betray the anticipation she felt. The small touches, the brush of their hands and the feel of their bodies moving and touching as they walked had all served to stoke a fire inside her. Tonight, she knew on a level deeper than she had before that they would both discover what fulfilled them.

*

As soon as Aurelia had turned at the top of the stairs Jonathan followed two at a time and entered his own room. He was about to undress fully and change into his nightshirt as usual when he thought again. He removed his tie and waistcoat, but slung his dressing gown over the top of his shirt and trousers. If this was a new chapter in his marriage, he intended to rewrite the rules. He was determined that tonight he would do more than simply lie atop his wife and do his duty. If Aurelia was leaving him her hair to take down, he would give her something to do in return.
It felt like the night was almost over when the soft knock came at Jonathan's door and he opened it to find Annie's cheerful face beaming at him.
'My lady is waiting for you, sir,' she said, with what looked like a far-too-knowing expression.
'Thank you, Annie,' Jonathan said. 'You may retire for the night. You won't be required again.'
Once the maid had bobbed her curtsy and vanished up to the attic where her room was, Jonathan walked to his wife's dressing room and knocked gently.
'Come in,' she said.
Jonathan heard an unmistakable tremor in her voice. Was it timidity or desire that caused the quivering? He burned to find out. He entered and closed the door behind him.
Aurelia was standing as she always did, in the centre of the carpet in her bedroom. She was dressed in the flowing white peignoir under which he could see the folds of her nightgown. He was pleased to notice her hair was still piled on top of her head as he had requested.
'Good evening, Mrs Harcourt.'
She returned his greeting and, although her voice trembled still, her cheeks were as pink as her lips and her eyes were bright. Her brow furrowed.
'You're still dressed,' she said in surprise.
Jonathan stepped a little closer to her. 'Yes, I am, he said quietly. 'I hoped tonight you might assist me in preparing for bed.'
'You want me to undress you?' she asked in astonishment. Her eyes grew wider. Jonathan did not consider the request so outlandish, but perhaps it was.
'Do you object?' he asked, conscious that he might be committing an awful faux pas. Perhaps this was something men did not ask of their wives.
'No… Only I'm not sure where to begin.'
Jonathan walked up to her and took her hand. 'Well…perhaps you could start with my shirt,' he murmured placing her hands on his chest, either side of the row of buttons. His heart thumped and he wondered if she could feel the steady rhythm in her palms.
She gave him a shy smile and bit the corner of her lip, then slowly slid her hands to his collar. Jonathan held his breath as every nerve in his body stood to attention. Silently Aurelia began to undo the buttons, starting at the top and working her way down. Her head was bent forward and the pearl-tipped comb glinted in the candlelight, catching Jonathan's eye. Now that he was closer to her, Jonathan could see that it was not alone in restraining her hair. Deftly, he reached out and plucked one of the many small ivory pins from the number that held Aurelia's hair in place. A lock of hair sagged to one side.
Aurelia paused, clearly startled by what Jonathan had done. She looked up at him, pausing in her task, and Jonathan could barely contain the lust that hammered through him when her gaze fell on him. Such innocence shone in her eyes. He held the pin up and grinned boldly.
'What should I do?' she asked.
'Keep going,' Jonathan urged. He was finding it hard to concentrate on speaking. 'There are still some buttons to undo.'
She resumed her task, but this time, she kept her eyes fixed upon Jonathan, her gaze never leaving his. Every time she undid a button, he plucked out another hairpin. When she reached the lowest button that she could see, she stopped. Her fingers brushed against the waistband of his trousers. Jonathan put his hand over hers to stop her. If she touched him any lower than that, he would not be able to hold back any longer. Already he felt close to erupting and they hadn't even touched properly.
In fact, what was he waiting for? Aurelia had already proven that she was willing and showing more interest in him tonight than he had seen before.
'What happens now?' she asked, looking down at their hands.
'Now this happens,' Jonathan breathed.
And kissed her.
Excerpt. © Reprinted by permission. All rights reserved.


Book Info:
A convenient marriage…
…an inconvenient passion
His parents' loveless relationship has left silk merchant Jonathan Harcourt suspicious of marriage. But in order to expand his mill and have an heir, he must marry his neighbour Aurelia Upford. Even more surprising than finding himself with a clever, beautiful society wife, is the unexpected passion that flares between them, and the unsettling emotions it leads to. Sharing a bed was part of their arrangement, but can Jonathan risk sharing his heart, too?
Book Links:  Amazon | B&N | iTunes | kobo | Google |


Meet the Author:
Elisabeth's writing career began when she entered her first novel into Harlequin's So You Think You Can Write contest in 2013 and finished in third place. She was offered a two-book contract and hasn't looked back.
Elisabeth also works as a Primary school teacher but she'd rather be writing full time because unlike five year olds, her characters generally do what she tells them. When she isn't writing, she spends most of her spare time reading and is a pro at cooking one-handed while holding a book. She loves historical fiction and has a fondness for dark haired, bearded heroes.
Elisabeth enjoys skiing, singing, and exploring tourist attractions with her family. Her children are resigned to spending their weekends visiting the past. She loves hot and sour soup and ginger mojitos – but not at the same time!
She lives in Cheshire with her husband, two children and two cats with ridiculous names because the car broke down there in 1999 and she never left.
Website | Facebook | Twitter | Instagram | GoodReads |