Today it is my pleasure to Welcome author
Ivy Smoak
to HJ!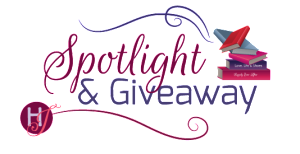 Hi Ivy and welcome to HJ! We're so excited to chat with you about your new release, The Society #StalkerProblems!

Thank you so much for having me!

Please summarize the book for the readers here: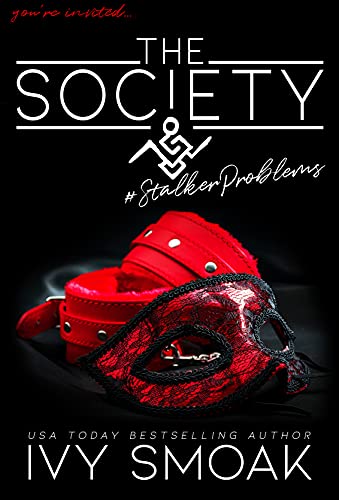 The Society #StalkerProblems is a super steamy story about an awkward girl who gets an invitation to the city's most exclusive, illicit club.

Please share the opening lines of this book:
I stared at the different smoothie flavors. The strawberry banana was calling to me. But I'd promised myself I'd try a new flavor every time I came here.
Please share a few Fun facts about this book…
I have a really funny story about The Society!
It all started with the idea of an invitation to an illicit club. And then the characters started forming in my head. I thought to myself…how funny would it be for a super awkward, accident-prone girl to get an invite to a club like this? She'd overthink everything and do the weirdest stuff. I was so freaking excited about the idea. So I wrote this sexy, hilarious book about Ash (a very clumsy girl who gets herself into all sorts of shenanigans). And I kept writing and writing and writing because the story was too fun and I didn't want to stop.
But here's the funny part. My husband read the first chapter of The Society and the following conversation ensued:
Ryan: "This is hilarious. You wrote about yourself."

Me: *Stares at him* "Um…what? I'm not Ash."

Ryan: "Ash is definitely you. She's more like you than any other character you've ever written."

Me: *Thinking about it for a moment. Knowing I wrote the weirdest character ever.* "No, I don't think so. Did I send you the wrong file? Ash is a crazy person."

Ryan: *Laughs* "Yeah. She's super weird just like you. I think everyone's going to love her. She's real."

Me: *Still deciding whether to be offended or not. But then remembering all the crazy stuff Ash does. And how her mind works. Oh my God…I would legit do all the stuff Ash did.* "I'm a crazy person?"

Ryan: "Yup."
It took me a minute, but I'm not insulted by Ryan's observation. I LOVE that Ash is my most relatable character yet. And I think he's right…she's about to be your new favorite character too! I wrote the weirdest character ever. But there's a piece of all of us that can relate to everything Ash is about to go through. I hope you're ready for the craziest journey yet!! Oh and did I mention that it's also the steamiest?!
Please tell us a little about the characters in your book. As you wrote your protagonist was there anything about them that surprised you?
The hero of the book – Tanner Rhodes – is my most mysterious hero yet. You'll be dying to learn his secret. And trust me…it's going to surprise you.
Everything about the protagonist – Ash – surprised me. She's a crazy person! How can one person get herself into so many awkward situations? Well…Ash does it. And she does it in brilliant fashion.
If your book was optioned for a movie, what scene would you use for the audition of the main characters and why?
There's an ongoing joke in the book about Single Girl Rules. Ash believes that her best friend, Chastity, made them up. But Chastity denies it, saying they're real. And since Ash is single…she has to follow them. And these aren't normal Girl Code rules. They're much…steamier.
Any of the scenes with the Single Girl Rules would be perfect for the audition. Because it would show if the main characters could capture the hilarity of the book. Whoever is cast as Ash needs to have a great sense of humor.
Here is a snippet about the Single Girl Rules:

"You're single again, Ash. Which means Single Girl Rules are back in effect! So your no stripper rule is trumped by Single Girl Rule #10: All celebrations of important life events must involve strippers."

"No Single Girl Rules!" The only good thing about being with Joe was that I got out of all Chastity's crazy Single Girl Rules. They were not normal girl code rules. They were freaking nuts. Just like her.
What do you want people to take away from reading this book?
I want readers to embrace their inner-Ash. I'm always using the word "weird" in a good way. I mean…who wants to be normal? Normal is so boring. We're all weird! I want readers to know that they should be unapologetically, unabashedly themselves.
What are you currently working on? What other releases do you have planned?
I am currently working on the next book in my Empire High series. Empire High book 5 comes out next year.
But I do have one more release that comes out this year! Obsessed comes out Nov. 11th. If you like forbidden romances, you're going to freaking love this one. Professor Hunter has a student that has caught his attention in class. She's daring him to cross the line. And he's never been one to resist Temptation…

Thanks for blogging at HJ!
Giveaway:

Digital copy of The Society #StalkerProblems to one reader.
To enter Giveaway: Please complete the Rafflecopter form and Post a comment to this Q:

What do you think Tanner's secret is? And if you were invited to The Society…would you join?
Excerpt from The Society #StalkerProblems:
"I got a new job!" I yelled to the sassy barista.
"Cool," he said.
How was he not excited for me? Oh, he didn't know why else I was so happy. "And I'm officially divorced!" This was the best day of my life!
"Shocker."
Rude. I needed to start going to a different smoothie place. If only there was another one so close to my stalker's residence and my spin class… But alas, there wasn't. So I was stuck with this rude boy.
"We're closing," the barista said. "So you need to leave."
Shit. I looked down at my phone. It was almost 8 o'clock. I was going to be late! I ran out of the smoothie shop and sprinted as fast as I could. My best friend always made fun of me for wearing sneakers…but in this case, they came in handy.
I realized about halfway to my stalker's apartment building that I had smoothie stains all over my shirt and pants. I started blotting at them as I ran, somehow spilling more of the pungent smoothie everywhere. Did buckwheat have some kind of weird magical attraction to clothing?
I skidded to a stop in the middle of the sidewalk when I saw someone come out of my stalker's building. He lived in One57. It was the most prestigious apartment building in the city. I couldn't even fathom what someone did for a living to afford a place in there. But I didn't have time to daydream about his profession today. Because it wasn't my stalker that had just walked out onto the sidewalk.
No.
No, no, no.
Matthew. Freaking. Caldwell. The man whose penis I'd set on fire.
I couldn't face him. I'd seen him once after the flaming pants incident and I'd jumped into a lake to avoid him. It hadn't worked. I'd wished I'd drowned.
I ducked into an alleyway before he could spot me. There was an open dumpster calling to me. It was overflowing with bags of trash. It would be the perfect place to hide. But I was deathly afraid of germs. It was like at the top of my list of greatest fears. Right under being late. This was what I got for being late for my stalker's stalking. God. What do I do?
I started fanning myself because I was breaking out in a sweat. There wasn't really a choice here. Screw my life. The dumpster was the only option. I was just about to fling myself into it when I thought I should probably at least check to see if Matt was coming this way.
I peered around the corner toward One57. And…Matt was nowhere to be seen. I breathed a huge sigh of relief. He must have been going the opposite direction. Or maybe I'd just imagined him. I often dreamt of running into him again and having to hurl myself into oncoming traffic. Phew. Today really was my lucky day!
I debated emerging from my hiding spot. On Tuesdays and Thursdays at exactly 8 o'clock, I always sat on the bench across the street from One57. For my stalker's optimal viewing pleasure. But today I had stains all over myself. And I was sure my face was flushed from running and almost having to dumpster dive. So it was probably better to keep hiding. This was why I always brought binoculars with me. Just in case.
They weren't creepy stalker binoculars. Because I wasn't a stalker. He was. These were like fancy opera watching binoculars. Or ones you'd use to watch the Kentucky Derby. I wasn't doing anything weird. I pulled them out just in time.
My stalker emerged from One57. God, he was so handsome.
I audibly sighed. The only reason I put up with his stalkery tendencies was because he was gorgeous. His expensive tailored suit stretched perfectly across his broad shoulders. His jaw looked like it had been chiseled by a sculptor. What I would do to lick it…
And his smile. God. He smiled down at his driver, a little man in a butler's uniform that always seemed to be bowing and scurrying about. Honestly it was hard not to laugh at his driver in his little costume. But my stalker didn't laugh at him. I liked that he treated his employees like the humans they were. He was kind and warm and compassionate. I assumed.
But it was his confidence that really made him intriguing. His suits were always colorful. Today the fabric was crimson with black polka dots. The sides of his head were shaved, with the top kept long and pulled into a man bun. Who the hell is confident enough to dress like that? God knows I wasn't. And I think that was why I was so attracted to him. Er…I mean, that's why I didn't report him to the cops for being a stalker. Because he dressed, walked, and probably talked with so much confidence.
I had no idea what his name was. Even though I assumed he knew mine. I didn't even know what he did for a living. But if he lived in One57, he was definitely filthy rich. Was he a powerful CEO? No, a CEO wouldn't dress the way he did, or have a man bun. He was unique. Danger oozed off of him. Maybe he was in the mafia. Or maybe he was the owner of a club. It was easy to picture him sitting in the VIP section, a cigar in his mouth and each arm draped around a beautiful model. Ew, no. Scratch the models. I amended my vision to include a few bouncers keeping the hordes of club girls away from him. Except me. If I were there, we'd lock eyes, and he'd tell the bouncers to let me approach.
I watched as his eyes darted toward the bench I usually sat on.
He scowled.
Oh my God, he scowled! He was sad that I wasn't there. He really is stalking me! I'll be honest, for a few months there, I'd been a little worried I was the stalker.
I adjusted my binoculars. This wasn't all in my head. Sometimes I wondered if I just imagined us making eye contact every Tuesday and Thursday evening. But this proved that I wasn't just daydreaming. My stalker really did stare intently into my eyes twice a week. The only explanation I could think of was that he was stalking me. I didn't condone stalking. But I really liked the way he stared at me. He made me feel…beautiful.
Excerpt. © Reprinted by permission. All rights reserved.


Book Info:
I got an invitation to an illicit club.
They say they'll grant me three wishes.
They say they'll make all my wildest dreams come true.
All I have to do is sign the contract.
Is it too good to be true? I'm about to find out.
Warning: This is Ivy Smoak's steamiest book yet. Like…super steamy. You've been warned. Welcome to the Society…
Book Links: Amazon | B&N | iTunes | Kobo | Google |


Meet the Author:
Ivy Smoak is the Wall Street Journal, USA Today, and Amazon #1 bestselling author of The Hunted Series. Her books have sold over 2 million copies worldwide.
When she's not writing, you can find Ivy binge watching too many TV shows, taking long walks, playing outside, and generally refusing to act like an adult. She lives with her husband in Delaware.
Website | Facebook | Twitter | Instagram | GoodReads |