Today it is my pleasure to Welcome author
Stephanie Eding
to HJ!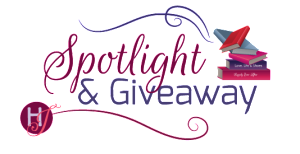 Hi Stephanie and welcome to HJ! We're so excited to chat with you about your new release, The Unplanned Life of Josie Hale!

Hello, wonderful readers!

Please summarize the book for the readers here: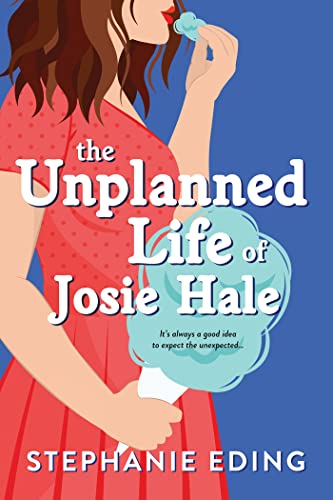 THE UNPLANNED LIFE OF JOSIE HALE follows thirty-year-old Josie who finds herself in a bit of a pickle. Splitting with her husband leads her to leave her apartment, job, and life in Chicago to move back home with her parents. The icing on the cake comes when she discovers she pregnant…with her ex's baby.
In search of comfort food at the county fair, Josie runs into her long lost bestie from high school, Kevin, and his best friend, Ben, who Josie just so happened to be head-over-heels for back in the day. The trio quickly learns that adulthood has been rough on all of them, and they need to do something drastic to change the future.
Josie, Kevin, and Ben move in together and form a pact to turn their lives around in one year's time. Stocked up on humor and snack foods, Josie tries to navigate her divorce, pregnancy, and life with her goofy new roommates–and, well, that pesky resurfacing attraction she felt for Ben all those years ago.

Please share your favorite line(s) or quote from this book:
Three old friends thrown together with terrible relationship histories, crap jobs, a life pact, and loads of pregnancy hormones? It sounded more like a pitch for a sitcom than a real-life possibility.

Yesterday, she was a thirty-year-old damsel in distress. Today, a college frat boy.

Thank goodness her dad had sent those toaster pastries. He must have had the wisdom to know what living with unattached men might entail, which concerned her on a new level when she thought about why he sent along the toilet paper.

Who would have thought she'd one day sit on the steps with Benjamin Romero, eating junk food, talking exes, and swooning over their children that they definitely did not have together. Not quite the future she'd had in mind for the two of them when she watched him shooting hoops in Kevin's driveway and imagined him carrying her off into the sunset.
Please share a few Fun facts about this book…
Josie's pregnancy mirrors my own unplanned pregnancy. The delivery scene immortalizes what it was like when I had my son.
After signing the publishing contract, my family celebrated by hitting up the local root beer stand for corn dogs, Josie's top food craving.
The theme song I chose for this story is Jimmy Eat World's "The Middle." I probably listened to it a thousand times while I worked on this project!
The idea for this story simply started out as "Three's Company vibes with a life pact and snacks."
The original title was THE CORN DOG PACT.
Josie takes a job as a substitute teacher. I was a registered sub at one point too. However, my first scheduled day got cancelled due to fog and the second call was to teach high school science (which I am terrible at!) so I panicked and turned it down. Right after that, I was offered an editing job, so I never actually taught as a substitute teacher.
What first attracts your Hero to the Heroine and vice versa?
Josie and Ben definitely flourish under the bonds of friendship. Both struggling through various aspects of their lives leads them to connect on a deeper level in adulthood than they ever could in high school. Since Ben has a child of his own from a previous relationship, he helps Josie navigate the hardships of custody concerns and the heartache that comes with it. But ultimately? Their ability to laugh together and find the joys in the littlest things help them fall a little more for each other every day.
Did any scene have you blushing, crying or laughing while writing it? And Why?
A scene that always gets me giggling is when Josie first moves into the house with the guys:
She opened the cabinet doors and gasped. Nothing. They had no cups or plates. No dishes or cereal boxes or anything. The only item in the entire three-shelved cupboard was a single can of soup. And not even one of the good kinds. Just store brand mushroom, which everybody knew couldn't hold a candle to the name-brand stuff.
"Hey, Ben?"
A muffled acknowledgment came from the living room.
"The only thing in your cupboard is soup." This had to be one of Kevin's pranks.
"You can have it. I don't care," he said.
I wrote this scene based on an interaction I had when I first visited my brother and his college roommate at the house they were renting. The kitchen was a mess of paper products and takeout containers. They stored their dirty dishes in the oven. And the only thing in the cabinet was a can of soup, which I thought was so random and made me laugh.
Readers should read this book….
THE UNPLANNED LIFE OF JOSIE HALE will appeals to readers who enjoy:
-Second-chance romance with that high school crush you thought you'd never see again.
-Found family tropes.
-Bromance. Who's really the third wheel in this trio?
-Friends battling adulthood despair with the help of deep-fried food.
-Heartwarming themes sprinkled with quirky humor.
What are you currently working on? What other releases do you have in the works?
I'm currently working on another women's fiction set in Montana at a tiny house Airbnb.
Trying to run away from her family's judging eye and the drama that surrounds breaking up with her long-time boyfriend, Ellie runs off to the tiny house rental owned by an 82-year-old widow named Marilyn. When Marilyn falls and ends up in the nursing home rehab unit, Ellie has to figure out how to care for the farm animals and visit Marilyn in her family's absence. Marilyn tasks Ellie with uncovering family secrets hidden in the walls of her house before her children show up and try to sell off the farm. Ellie doesn't have much time for relaxing on this "vacation," especially when Marilyn's handsome grandson, Warren, shows up and tries to take matters into his own hands.

Thanks for blogging at HJ!
Giveaway:

A print copy of The Unplanned Life of Josie Hale by Stephanie Eding. 
To enter Giveaway: Please complete the Rafflecopter form and Post a comment to this Q:

If you got the chance to make a pact and redo your life, what's the first thing you'd tackle?
Excerpt from The Unplanned Life of Josie Hale:
Here's an excerpt from the scene when Josie first arrives at the house, and Kevin is helping her get settled:
"Yeah, no. My entire life is in this car. Thought I would at least get to keep the spare bed, but apparently my aunt Cayla already claimed it when she found out my parents were downsizing." Josie rolled her eyes. "What you see is what you get with me, unfortunately."

"So, no furniture at all? You're going to fit in so well here. My stuff all belonged to my former apartment, so I came with nothing but an X-Box and some underwear." Kevin slapped his hand on the roof of the car. "Come on. I'll show you around, then we'll get your stuff."

Josie fell into his offered side hug. The falling part happened mostly because she'd tripped on her flip-flops, but Kevin didn't notice. She probably looked extra buddy-buddy or something from his point of view.

Kevin twisted the knob and thrust his hip into the door with a warning that it had a tendency to stick and proceeded with the tour. The side entrance split off two ways: one path went down to the basement, while a second door to her left opened into the kitchen.

Where she'd expected a simple, possibly outdated, kitchen to match the completely ordinary-looking exterior of the home, she found a fully remodeled room with stainless steel appliances. The dishwasher looked brand new, with a double sink large enough to wash her baby through toddlerhood, not just infancy. The cherry-oak cabinets brought enough storage room she could stash a million bottles and formula containers.

"And this is where the magic happens." Kevin hopped onto the counter, his arms spread wide in presentation.

"I thought that's what people said about bedrooms." Josie chuckled as she ran her fingers across the cold surface of the refrigerator.

His eyebrows shot up as if he'd revealed a century-old secret. "Not in this house. I'm, of course, referring to nachos: the light of my life. You haven't loved until you've had Ben's nachos."

Ben's nachos. Like it was all as simple as some chips and cheese. Her high school crush might make her dinner from time to time—because she lived with him now.

Her heart hammered against her ribcage. She'd just flippin' moved in with her high school crush. She'd said yes to a living arrangement where she would see her actual first love every day. Sometimes in his pajamas.

It's not like she'd moved in to re-spark an old flame. And, honestly, how many men lined up to date pregnant, unemployed, divorce-in-progress train wrecks who brought a truckload of baggage and the potential for psychotic in-laws? Probably not many. Definitely not Ben.

Those days of writing "Josie Romero" all over her notebooks in study hall ended long ago. The wedding plans she'd sketched out during homeroom went in the trashcan after graduation. She didn't remember all of it, but she could still see the wedding party, coral gowns, yellow flowers, and a Hawaiian honeymoon. Pretty standard stuff.

Those were Past Josie's feelings, not Present Josie's.

She pointed in Kevin's direction and tried to play it cool. "Noted. Good thing I'm here to experience such a delicacy."

"Best decision you've ever made."
Excerpt. © Reprinted by permission. All rights reserved.


Book Info:
When Josie discovers that she's unexpectedly pregnant with her ex-husband's baby (darn that last attempt to save their marriage), she seeks comfort in deep-fried food at the county fair. There she runs into her two old friends, Ben and Kevin. While sharing their own disappointments with adult life, they devise a plan to move in together and turn their lives around. Soon Ben and Kevin make it their mission to prepare for Josie's baby, not least by making sure Josie always has the food she's craving. Maybe all together they can discover the true meaning of family and second chances in life…
Book Links: Amazon | B&N | iTunes | kobo | Google |


Meet the Author:
Stephanie Eding specializes in humorous women's fiction about the struggles of adulthood in the twenty-first century. She works as a freelance editor, cleans when stressed, and hates cooking but loves to eat. Away from her desk, she's a wife, mother, expert napper, and leader of a cat horde.
Website | Facebook | Twitter | Instagram | GoodReads |