Today it is my pleasure to Welcome author
Abigail Owen
to HJ!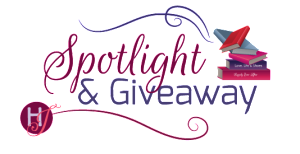 Hi Abigail and welcome to HJ! We're so excited to chat with you about your new release, The Warrior King!

Thank you so much for having me back! I always love visiting HJ!

Please summarize the book a la Twitter style for the readers here: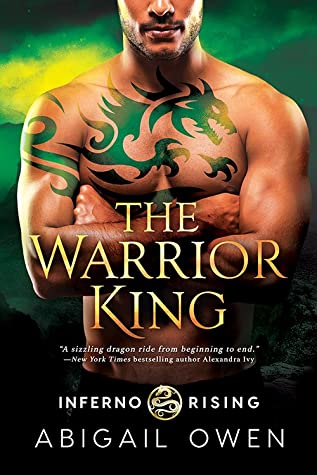 A phoenix is about to mate the wrong dragon shifter king. What if the king's best warrior is her true fate?

Please share the opening lines of this book:
Samael Veles considered himself to be a solid judge of character, but he still wasn't a hundred percent confident about what his king had gotten them into. Supporting the uprising against the High King of dragon shifters was a dangerous gambit.
Suicidal, even.
But his king, Gorgon Ejderha, had been leader of the Black Clan for longer than any king of the other five dragon shifter clans—white, blue, green, red, or gold. He hadn't remained in power that long by acting stupidly or rashly.
Please share a few Fun facts about this book…
quadruplet phoenixes
a deadly serious dragon shifter warrior
the wrong mate
bodyguard and bride
a cameo by Vincent Van Goat
What first attracts your Hero to the Heroine and vice versa?
Samael and Meira first saw each other in The Blood King. She was watching through a mirror to check that her sisters were safe and he's the only person to ever see through her ability to do that. They took one look at each other. But it takes the slow burn of forbidden love, her quiet determination, and his honor to truly seal the deal.

Using just 5 words, how would you describe Hero and Heroine's love affair?
Slow burn of forbidden love.

The First Kiss…
"Why would I kill my king?" he demanded in a voice full of fire and smoky need. "Maybe I want to press my luck and see if the fates might have finally been kind and granted me a mate. A phoenix, no less."
A metaphorical devil—the ghosts of Skylars past, perhaps—prompted Meira to a bravery that usually escaped her, an act of sheer stupidity. "Why don't you try to claim me?"
Samael stopped breathing above her, and time hung trapped in the stars outside her window for a heartbeat. "Dammit, Meira."
In an instant, emotions reached for her, wrapped around her—anger and passion all mixed up and confusing. And compelling.
He lowered his head, and, with a burst of anticipation, she waited, breathless, for his kiss. Everything she'd imagined when she hadn't been able to stop herself, his lips demanding and hot and perfect as he plundered her own. Curiosity gave way to temporary insanity as her body took over from her mind. Meira was a jumble of impressions—heat infusing her skin, blood pulsing through her body, and intensity, heady and strong. The hard demand of his lips and yet how soft they were against hers, the flavor of him, subtle and dark against her tongue, and how with each press, each sweep of his mouth against hers, she craved…more.
"Ambrosia," he pulled back to whisper against her lips. "You taste like ambrosia."
Then he was kissing her again, laying claim to everything she was with the mere touch of his lips—frantic, desperate, and demanding. Emotions, vivid and unrecognizable, rose up inside her—from her, from him—and Meira whimpered with the force of them.
At the sound, Samael jerked back to gaze down at her, harsh breathing mingling with her own.
They stared at each other in the light cast by the fire consuming his eyes and that coming from the fireplace. Then he flung himself off her to drop beside her on the bed. Once more, his anger and desire pelted her, except now a small, stupid part of her wanted it.
"See? I could have claimed you if I wanted, and you wouldn't have stopped me," he pointed out in that low growl of a voice, his dragon so near to the surface she expected Samael to shimmer with the transition any second.
A small part of her flinched inside. Was that how he saw her? Someone who didn't fight back? Who just endured whatever hardships life hurled at her and waited to be rescued?
That image stuck inside her, like a rock in her shoe. She didn't like it.
"Or died in my fire," Meira pointed out, stung by his words, his sudden rejection that left her colder than the stone gargoyles outside.
Without revealing too much, what is your favorite scene in the book?
My favorite scene is toward the beginning. It's the first time they are truly spending time together. He keeps pushing her away, because of honor. But they're testing each other out. Their doing this with gargoyles sworn to protect her and her rescue goat getting in the way…
"One more dark mark against you as far as my clan is concerned."
Meira reached for her power, needing to shut down her emotions this time. Not his, because he'd already walled them back up. Cold. Remote.
Vincent chose that moment to leap in through her window, his hooves clacking on the stone flooring. With a happy sound, he jumped up between her and Samael and lay down, like a puppy. Gargoyles spent the long, cold nights in their stone form on the parapets of the castle, and Vincent preferred sleeping somewhere warmer. No doubt he'd missed her the last few months.
"Are you kidding me?" Samael muttered, only to get a cold nose in the armpit for the effort.
Meira, meanwhile, absently patted the goat's long, wiry fur. She had no idea what had just happened before Vincent showed up, but she did know Samael did nothing without a reason. "Why are you trying to scare me?"
He eyed her over the goat's head. "Because your trust is too easily given. You aren't scared enough."
Another laugh punched from her, this one, though, edged in disbelief.
Despite a kiss that had reached into her soul and touched the essence of who she was, this man didn't know her at all.
She rolled away from him, her back up against Vincent's warm, fuzzy body, and closed her eyes. "You're wrong," she said quietly. "I'm always afraid."
If your book was optioned for a movie, what scene would be absolutely crucial to include?
The scene where she kills the king on accident. It's the moment that everything goes wrong and sets Meira and Samael on a collision course–with each other, and all other dragon shifters.
No. Gods, don't let this happen.
Meira tried to get closer to Gorgon, tried to take it back, to pull her fire back into herself. Bile stung her throat, blending with the vomit-inducing stench of burning flesh. The king stared back with shocked, awful, horror-filled eyes as her flames consumed him. He fell to his knees, and she could see him fighting the flames, his own black fire flaring out like sunspots only to be devoured by the red gold of her own fire in an instant.
One kiss was all it had taken.
They hadn't even gotten to the undressing part, let alone the sex part. She'd turned on her flames and he'd kissed her lightly, so sweet. Except then he jerked back, a silent howl of pain contorting his features.
Already his bronze skin had turned charred before cooling to gray. Other parts continued to burn, glowing bright embers, and parts of him were sifting to ash. Like her mother in that field all alone.
"No, no, no," Meira cried, hardly aware of the words pouring from her mouth.
She fell to her knees beside him, reaching in past the flames, which didn't hurt her, to take his hand, already ashy against hers. "I'm so sorry. I'm here. Look at me."
His eyes, already solid gray, shifted in his face as if searching. Could he see her? "I won't let you die alone."
A thunderous thud rattled the door. Samael.
By this time, most of the body had turned to ash.
Another slam against the door, this one causing a crack to appear in the thick wood. "Let me in!" Samael shouted, his voice muffled.
Readers should read this book …
If you love hot paranormal romance, dragon shifters, alpha heroes, soft heroines with a core of steel, hell hounds, swoony and smexy kissing, phoenixes, family, and oodles of HEAs!
What are you currently working on? What other releases do you have planned?
I am in the process on book 4 in this series. I can't believe I'm already wrapping things up with Angelika's story! Look for it to release soon!
Thanks for blogging at HJ!
Giveaway:

A $15 Amazon gift card!
To enter Giveaway: Please complete the Rafflecopter form and Post a comment to this Q:

What is the sexiest kind of shifter?
Excerpt from The Warrior King:
A movement in the back corner of the room caught Samael's attention, and everything inside him stilled, readying for a fight. He didn't move yet, waiting to confirm the threat.
Except nothing stood in the room over there. Another check showed an ornate mirror hanging several feet above the floor. He must've seen the movement of someone in the room, and no one here was a threat. Not anymore.
Not that he relaxed.
Breaking into the gold clan's mountain to put Brand Astarot on the throne wasn't exactly safe. Samael did another sweep, using all his senses, not really listening as Brand addressed the gold clan's viceroys who sat on the dais and then had them ushered out of the room. Taking a throne shouldn't be this easy. Holding it would no doubt be more difficult. They couldn't let down their guard. Not yet.
A movement over by the mirror snagged Sam's attention again. He looked harder, and another flash drew his gaze…inside the mirror.
What in the seven hells?
The reflection was moving, glowing almost, with…flames? Except the brightness didn't flicker through the throne room.
Slowly, Samael slunk nearer for a better angle. The second he got a full look, his body went quiet. Then his dragon rumbled in his head, a long purr of a sound. The reflection in the mirror was that of a woman, tall and willowy with strawberry-blond curls wild around her face lifted by the flames that danced over her body. Only a very few fire creatures had that kind of power. Was she a dragon shifter? Her manner of dress, though—almost medieval in appearance—brought him to ghost. But ghosts didn't light on fire.
Whoever—or whatever—she was, she seemed to be watching the proceedings with interest.
Samael turned his head, searching for where she would have to be standing in the room for that mirror to pick her up, except no one was there. He whipped his head back—she hadn't moved. She was definitely there.
Am I seeing ghosts now?
Samael moved directly in front of the mirror, directly into her line of sight, staring her down.
The woman froze. Except she thawed as quickly as she'd turned to ice, her glacial eyes turning darker blue as her gaze skated over him. The way she took him in, with an almost childlike innocence—it was as though she didn't know he was standing there watching her check him out. What did she see, anyway? A hardened soldier who'd achieved more than anyone had ever expected he could?
Her aura of soul-stirring susceptibility reached through the glass and wrapped around him. A conflagration of emotions exploded inside his chest—dark need, harsh possessiveness, and the strangest sense of knowing. The flood of it left him almost dizzy.
Her own gaze flickered. Awareness flared in her eyes—he saw it. He was sure he saw it. Only that awareness was quickly replaced by a cold fear as her gaze connected with his. The woman held still, not even daring to breathe.
"Who are you?" he demanded. The words came out harsher than he wanted, his dragon pushing to be released.
With a gasp, she stumbled backward, and the image suddenly changed. He found himself staring at his own reflection, his black eyes stunned.
Excerpts. © Reprinted by permission. All rights reserved.


Book Info:
Meira Amon is the most reserved of the phoenixes, finding computers easier to deal with than people and their messy emotions. But she wants revenge against the Rotting King Pytheios for the murder of her parents just as much as her sisters. Offering herself as a queen for their ally, dragon shifter King Gorgon of the Black Clan, only makes sense.
Just one problem…
Samael Veles worked his lowborn ass off to become the fiercest warrior of the Black Clan. He has pledged his life to protect his king at all costs. Yet somehow, in the middle of war, he took one look at a woman in a reflection and gave up his heart. When that woman turns out to be the phoenix promised to mate his king and help bring peace to their kind, he has no choice but to accept it.
Until her fire unexpectedly destroys the king after they've wed. Now Samael must choose between his loyalty to his clan and protecting the queen who might be his mate from his people's wrath, one of which will unlock a destiny no one could have ever imagined…
Book Links: Amazon | B&N | iTunes | Goodreads |


Meet the Author:
Multi-award-winning author, Abigail Owen, writes adult paranormal romance & upper YA fantasy romance. She loves plots that move hot and fast, feisty heroines with sass, heroes with heart, a dash of snark, and oodles of HEAs! Other titles include wife, mother, Star Wars geek, ex-competitive skydiver, spreadsheet lover, eMBA, organizational guru, Texan, Aggie, and chocoholic.
Abigail attempted to find a practical career related to her favorite pastime by earning a degree in English Rhetoric (Technical Writing) and an MBA. However, she swiftly discovered that writing without imagination is not nearly as fun as writing with it.
Abigail currently resides in Austin, Texas, with her own swoon-worthy hero, their angelic (mostly) kids, who are growing up way too fast, and 2 adorable fur babies.
Website | Facebook | Twitter | | Instagram |