The Surprise Bollywood Baby: Tara Pammi captures the Bollywood film scene perfectly, or what I imagine it would be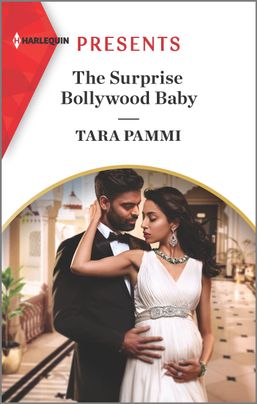 like. The Surprise Bollywood Baby continues with Zara and Virat, Vikram's brother from Claiming His Bollywood Cinderella.
Agreeing to a fake engagement to quell the awful rumours that Zara and Vikram are in the midst of ousting Vikram's finance, Zara and Virat pretend to the world they are in love. It's only until the film is released and Vikram is happily married but history haunts them and the chaotic filming just isn't coming together. A lot of tension ensues and some wonderful scenes which really pull the entire story together.
I think The Surprise Bollywood Baby is quite a magical story set in a world I know nothing about and seems to capture the essence of what it would be like behind the scenes shooting a Bollywood movie. Virat's director skills are put to use and there's even a wonderful scene between he and his star actor brother which stills the set. There's a three-day wedding and lots of thoughts and dialogue which were quite wonderful.
A fake relationship, second chance couple, and lots of interaction shining the star on Zara and the most descriptive setting flows through an exciting story and I thoroughly enjoyed it.
Book Info:

Publication: March 2021 | Harlequin Presents | Born into Bollywood #2
alling for a Bollywood superstar…
…leads to the shock of a lifetime!
For actress Zara Khan, a pretend romance with an old flame, director Virat Raawal, is the ideal story to feed the press—and halt her family's attempts to marry her off. But after sparks reignite one scorching night, she has a very real pregnancy to go with their fake relationship…
Virat is determined to do the right thing and claim Zara as his wife. He offers her everything in the world…save for the heart that he's locked firmly away. The trouble is, Zara will only wed for love!
From Harlequin Presents: Escape to exotic locations where passion knows no bounds.
Read both books in Tara Pammi's Born into Bollywood duet:
Book 1: Claiming His Bollywood Cinderella
Book 2: The Surprise Bollywood Baby