Today it is my pleasure to Welcome author
Miranda Liasson
to HJ!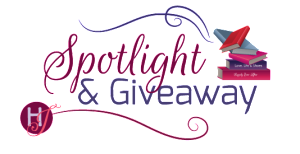 Hi Miranda and welcome to HJ! We're so excited to chat with you about your new release, The Way You Love Me.

Hi Everybody! Thanks for having me, Sara.

Please summarize the book for the readers here: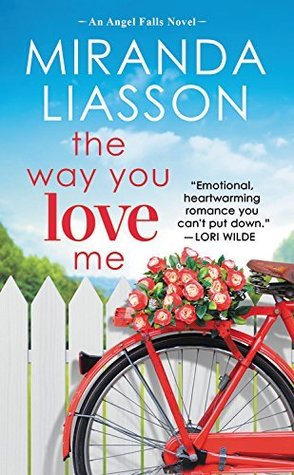 Gabby Langdon is a successful but unfulfilled lawyer who's made some bad decisions—in picking a career she doesn't like and a self-absorbed ex-fiancé, for instance. She's determined to make better choices but is afraid to trust her heart—so she's vowed to follow her family's advice and pick someone uncomplicated who meets their approval.
Her secret dream of being a writer makes her sign up for a writing class with a bestselling novelist who happens to be really hot and gorgeous, but is also, unbeknownst to her, suffering from the world's worst case of writer's block. He's also a single dad whose reputation is in complete shreds from his divorce.
Cade Marshall is trying to do the best for his little daughter Ava after his ex accused him of stealing her ideas for his book. He's given up on writing completely and is focusing on teaching to give his daughter a stable life back in his hometown of Angel Falls.
Neither Gabby or Cade expect to fall for the other—Cade doesn't want to have anything to do with anyone who writes anything for a living. Plus the last thing he needs is to jeopardize his new job, no matter how tempted he is by Gabby.
My books always have some fun and complicated family issues going on, this time revolving around secret romances. If you've enjoyed Nonna from the first book, she's back, as well as Gabby's hunky firefighter brother Rafe (whom I adore), whose book will be next.

Please share your favorite line(s) or quote from this book:
The publicist at Forever jokingly said that the sexiest pick-up line in the book is when my hero asks my heroine, "Would you come to Target with us?"
Cade does a beautiful job of being a dad to his four-year-old daughter but not such a great job of dressing her. Gabby with her artistic, flowery soul can't wait to have at it with Ava—so together they do some serious damage in Target!
Please share a few Fun facts about this book…
Where would you go to buy clothes at reasonable prices for a four-year-old? In my make-believe town of Angel Falls, I couldn't imagine a single dad shopping exclusive chi-chi boutiques on Main Street. Target maybe? Adorable, cute, reasonable. So Target for date night it was!
I got to chat with the artist who created the cover, which I think is stunning! She knew that Gabby had a bike but when I saw the cover–I knew that Gabby needed to have that exact old fashioned bike. So cute and very Gabby!
There's a famous quote widely attributed to Hemingway about writing: "There is nothing to writing. All you do is sit down at a typewriter and bleed." There's a lot about this in the book, as the hero and his estranged father have a history together with the quote. Well, my copyeditor traced the quote and it turns out it probably isn't attributed to Hemingway at all! Moral of story: don't believe everything on the Internet. 🙂
What first attracts your Hero to the Heroine and vice versa?
The hero is late for teaching his first class and he pulls into the last available parking space in the crowded university lot—which happens to be the one my heroine Gabby is just about to pull into herself. They have words and she ends up angry yet can't help staring at his nice behind as he walks away—which becomes even more embarrassing when he catches her.
Cade's soul is very beaten down by all the mud-slinging from his ex—his literary reputation is in tatters—and he's a bit grouchy and brooding—something that both attracts and repels Gabby. But Gabby challenges him and calls him out and makes him laugh and well, I've already mentioned he has a great butt!
Cade is immediately challenged by Gabby, and very attracted to her—which completely throws him, because she's his student and he cannot do anything to jeopardize his last shot at a stable life. So there's lots of fun is in store for these two!
If your book was optioned for a movie, what scene would you use for the audition of the main characters and why?
In this scene, Cade's four-year-old daughter is having a meltdown outside the bank which Gabby, who happens to be riding her bike down Main Street, can't help but notice. I love this scene because it shows who Cade is behind his sometimes gruff exterior, and also showcases Gabby's fun nature.
Cade found himself hoping Gabby wouldn't recognize him and that she would just pass by like everyone else, but she hopped off the bike, kicked down the stand, and headed toward them. She took a quick glance at Ava, who was now sitting on the ground at his feet and crying so hard she was making little he-he-he noises accompanied by her chest shaking every time she breathed in.
Gabby sized up the awful situation. She was wearing a gray sweatshirt and jeans, nothing fancy, but something shot through him like a fresh breeze blowing from the ocean. A clean breeze, blowing away all the bullshit of his life.
The sensation only lasted an instant. It was a wish, a fantasy—surely the result of a desperate situation. But for that one instant, it almost made him believe in miracles.
"Hi, Professor," she said with a concerned look, just as he'd managed to peel his daughter off the cement.
Ava was oblivious to everything and was now pounding her forehead into his shoulder. He inserted his hand over his shoulder to keep her from knocking herself out.
"What's her name?" Gabby asked. At least he thought that was what he heard.
"Ava. Her name is Ava."
"Ava, guess what?" Gabby said. "I have chicken nuggets. Want one?"
What the—she had chicken nuggets? Cade's entire body froze. So did Ava's. At first he thought she'd stopped breathing because the steady stream of gasping hiccups had simply…stopped. But no—the kid was just as shocked as he was.
Gabby looked up at him with guileless brown eyes the color of rich black coffee. "May I give her one?"
"Sure," he said incredulously. Give her two. Or ten. Whatever it takes. "Yes. Of course. Thank you." His daughter was calming down, though she had tears streaking down her face and her shoulders were still heaving.
"You don't think she'll choke on that, do you?" Cade asked.
Gabby smiled at him. Sort of a you-silly-man kind of smile. She laid her hand on Ava's forehead and pushed the girl's damp hair back. That tiny gesture of compassion did something to him. Thawed a layer of ice around his heart. Who would be compassionate to someone else's screaming, sweaty, melting-down kid? Certainly not anyone in the damn bank, that was for sure.
His daughter had gone silent, chicken nugget at her lips. The scent of salt and fried coating wafted up to his nostrils, and his stomach grumbled. "Chew slow, okay?" he said.
Ava bit into the nugget, and oh, the resulting silence was joyous. Cade, in a sneak-attack move, walked over to his truck, and quickly buckled her into her car seat, which was a lot easier now that she had muscle tone.
"Poor thing," Gabby said in a soothing voice over his shoulder. "You must be starving. Your daddy forget to feed you today or something?"
Cade straightened in time to see Gabby flash a wicked smile. Except it made him smile too. And something else too—her act of kindness made him want to kiss her feet in gratefulness. No, not her feet. Her lovely full lips.
Readers should read this book….
For a fun, heartwarming love story with family and friends to help and hinder along the way.
I had a lot of fun unmasking the real Cade from the serious, Heathcliffish professor he first appears to be. Gabby is just the kind of spirited, fun burst of sunshine to make him see that life isn't all that bad. And who doesn't need that? While Gabby has flitted in the past from interest to interest, Cade calls her out on that and makes her stop running away—and helps her see she can achieve what she really wants.
Also, Gabby is a seeker, and aren't we all? Aren't we all looking for the best ways to use our talents and pursue the passions that soothe our souls? How many of us are lucky enough to find our passion early in life and pursue it with all we've got? (I'd wager that not many of us were that directed and certain early on.) I feel that this book shows that there is always time for a second look at your life and a second chance.
One of the themes of this book is that being able to pursue your passion is a gift. One that should not be taken away by other choices you've made (Gabby has status and makes great money as a lawyer, but she's unhappy) or by other people (Cade's ex accused him of stealing her ideas in an effort to steal his happiness and his success—and this has shaken his self-belief and dried up his creativity). Both my hero and heroine must stand up for what they want, as we all must in order to determine how we live our lives.
What are you currently working on? What other releases do you have in the works?
I have a fun Christmas book coming out in December that I'm really excited about—Rafe and Kaitlyn's story, ALL I WANT FOR CHRISTMAS IS YOU. Rafe is a commitmentphobic firefighter (and is also the baby brother of the Langdon family). Kaitlyn is the coffee shop owner in Angel Falls and a good friend of both his sisters, who decides she's finally going to get over him—except uh-oh—well, you'll have to see. :)

Thanks for blogging at HJ!
Giveaway:

A signed paperback copy of THE WAY YOU LOVE ME!, U.S. only. (If winner is outside of the U.S., an electronic copy will be given instead.)
To enter Giveaway: Please complete the Rafflecopter form and Post a comment to this Q:

I love the cover of THE WAY YOU LOVE ME—it makes me look forward to spring. What seasons do you like to read about in books?
Excerpt from The Way You Love Me:
Cade runs into Gabby outside of the classroom, at the wedding of a mutual friend:

Cade. She'd called him by his first name without even realizing it. The sound rolling so easily off her tongue did something visceral to him he couldn't quite describe. So he focused instead on taking an hors d'oeuvre from the offered tray. It was decadent, buttery, and flavorful. "Wow, that is good."
"Told you," she said, taking a last bite. "My goal at weddings is to hunt down and taste every single appetizer so that my appetite will be completely ruined before dinner. Want to join me?"
He laughed. "I can see why Ava can't stop talking about you," he said. "You're…fun."
She looked at him, seeming a little startled. "You think I'm fun?"
There was something in her eyes that looked like she was hoping for a yes. Gabby with her antique bike and her chicken nuggets and her quiet teasing. And her kindness to Ava and to her grandmother. And to him.
"Yeah," he said softly, "I think you're fun." He held out his plate. "Have another. You know you want to."
"Hmmm." She tapped her chin with her forefinger, pretending to be deep in thought. "Okay, if you insist," she said before snagging the last one from his plate. She popped the whole thing in her mouth and groaned from pleasure.
He chuckled, then grew quiet. Because the look on her face reminded him of another pleasure entirely, and it wasn't culinary.
"Don't laugh at me," she said.
"I'm smiling because you have no idea how beautiful you are." Oh hell. Had that just come out of his mouth? And he'd only had one drink so far.
She sucked in a breath. "Wait, am I hallucinating? Did Professor Heathcliff just pay me a compliment?"
A sort of inappropriate one, and he'd better watch himself. "Professor Heathcliff?"
"Yes, you know. Dark, mysterious…a little cranky."
"I'm trying to decide if that's a compliment."
"Well, you do sort of have a different personality in front of our class than you do in the wild. Much more intimidating."
He shrugged. "I wish you'd tell that to my daughter. She's not intimidated by me at all." In truth, Gabby had called it exactly right. The fact that he couldn't screw up his teaching gig, and the stress of returning to town with everyone knowing—and many believing—the scandal about him, had made him crotchety.
He assessed her as she looked around at the crowd. If she hadn't been in his class, he'd be taking her off to the dance floor or maybe they'd forget the dance floor altogether and just head straight back to his room. This was the first time since his divorce he'd felt such powerful attraction—and wanted to act on it.
All the more reason to go back over to his friends and enjoy the evening with any of a number of women who were single, eligible, and not in his class.
Cade looked around. "Everyone's taking their seats for dinner. I should go." Funny thing though, he didn't want to. But he'd already overstepped his bounds.
In the second that he hesitated, she grabbed his elbow. His forearm muscles contracted under her touch. "Wait. Don't go."
He shot her a questioning look.
"I saw you fooling around with your friends earlier and I think you've got the moves," she said. "Prove it to me."
Dancing. She was talking about dancing, he reminded his sex-deprived brain.
"You promised me a dance," she reminded him.
"I did, but now I'm thinking maybe that's not such a good idea."
She frowned. "Why not? Are you a klutz? Two left feet?"
He smirked. "No, I'm a great dancer."
"Sprained your ankle? Pulled a muscle?"
"No."
"Is it me?" She pulled a face. "You don't want to be seen dancing with me in front of your friends? I promise I'll behave from now on with the hors d'oeuvres."
"Stop. None of that. It's just that I'm…your teacher."
"Oh for God's sake, we're an hour from Angel Falls. No one cares about that."
He shrugged. "I care."
She scanned his face. "Okay, I get it. I respect that." Her hand dropped from his arm.
He was suddenly free to bolt, the safe thing to do. Yet his body refused to comply. In the background, the clinking of silverware against glasses grew louder throughout the room as people called for the groom to kiss the bride.
"I-I'd better go," she said with a small smile.
She started to walk away. He noticed the fire department guys watching her, one in particular. And there was his friend Jack, holding a drink, ready to pounce.
"Gabby," he called after her. Applause and cheers sounded through the room as the bride and groom acquiesced to the crowd's demand.
She turned and lifted her brows. "Yes?"
"You're right. I'm taking things too seriously. Will you save me a dance?"
She tapped her index finger on her cheek. "Okay, fine, but you seem a little fickle. And my dance card is almost full."
He laughed out loud. She was gorgeous, spirited, irresistible. Who could blame him for wanting to spend more time with her?
And it was only a dance, right?
Excerpt. © Reprinted by permission. All rights reserved.

Book Info:
Gabby Langdon has always tried to make people happy. She even went to law school to please her father, and now she's a highly successful-albeit bored-attorney. But Gabby secretly dreams of being a writer, so for once she does something for herself-she signs up for a writing class taught by best-selling novelist Caden Marshall. There's only one problem: her brooding, sexy professor is a distraction she can't afford if she's finally going to get the life she truly wants.
Recently divorced and suffering from the world's worst case of writer's block, Caden is in Angel Falls to get his life back on track. He's focused on teaching and providing a stable and loving home for his young daughter, Ava. The last thing he needs is to jeopardize his new job, which means keeping plenty of distance between himself and his talented new student-no matter how tempted he is by Gabby's beauty, kind heart, or the sparks that fly whenever they're together.
Book Links: https://www.read-forever.com/titles/miranda-liasson/the-way-you-love-me/9781455541836/


Meet the Author: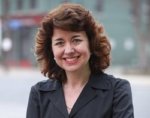 Miranda Liasson is an Amazon bestselling author whose heartwarming and humorous small–town romances have won accolades such as the National Readers' Choice Award and the Gayle Wilson Award of Excellence.
She lives in the Midwest with her husband and three kids in a charming old neighborhood which is the inspiration for many of the homes in her books.
Website | Facebook | Twitter | Instagram | GoodReads |