Today it is my pleasure to Welcome author
Laurie LeClair
to HJ!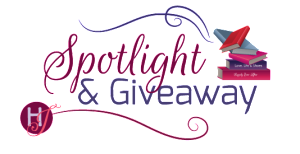 Hi Laurie and welcome to HJ! We're so excited to chat with you about your new release, Dear Cupid!
Please summarize the book for the readers here: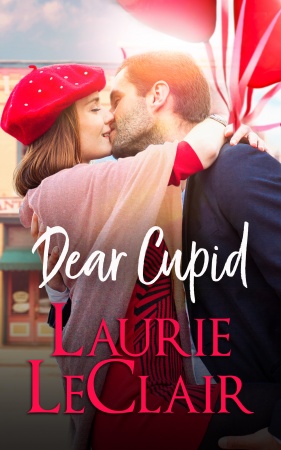 Can sensible, practical librarian Gemma Valentine and her best friend's sexy brother, Sean McCleary, discover opposites do attract when a box of letters from the lovelorn changes everything?

Please share the opening lines of this book:
The chilly January morning seeped into Gemma Valentine's bones. Her brisk walk from her car at the town square hadn't outpaced the swirl of gusty winds at her feet.
Reaching up with her gloved hands, she tugged her red knit scarf her Gram had made her a little tighter and then smoothed down the fringed ends tickling her chin.
Please share a few Fun facts about this book…
The title has had three incarnations—Valentine's At Vine (the antique store Gemma's grandparents own), Cupid's Corner (the small town where the story is set), and finally Dear Cupid (the lovelorn column that Gemma and Sean restart). All worked, but I loved Dear Cupid the best.
I had the song Valentine sung by Martina McBride and written by Jim Brickman playing for most of this book. It's so beautiful and poignant and it definitely kept me inspired while writing this Valentine story.
A big inspiration for this book is the small hometown set in New England. That's where I'm from and revisiting it—even if it's just the fictional town of Cupid's Corner in this story—brings me right back to that time when I was growing up and all the good memories of the people in my life then.
Please tell us a little about the characters in your book. As you wrote your protagonist was there anything about them that surprised you?
Librarian Gemma Valentine likes structure and order and everything to go according to plan, yet is devoted to her beloved family who do none of those things. In fact, they beat to their own drums. As I was writing about Gemma, it helped me see why she craves order; she grew up with little of it and surrounded by uncertainty. She is who she is because of her family of dreamers and she longs for security for herself and for them.
Also, Gemma has a not-so-hidden sense of humor that plays well with Sean's outgoing personality, so the easy banter flows between them.
What surprised me the most is how much I could see Sean and Gemma together and hear their playfulness and feel their bond. There's one scene in the book that came to me after I finished the first draft. It was a defining moment that allowed Gemma to experience a new carefree side of herself with Sean nudging her into it—he believed in her and that she could achieve it, but she had to discover this for herself.
If your book was optioned for a movie, what scene would you use for the audition of the main characters and why?
When Sean and Gemma have their reunion meet cute. It shows the first awkward attraction moment and how they revert back to who they've always been with humor.
Looking up, Sean grinned. But it froze in place when he saw her, striking him hard. Long, dark hair framed her beautiful heart-shaped face and her dark eyes—so filled with concern—grabbed ahold of his chest.

There was an invisible energy passing between them. It was strange to react to her like this. His sister's best friend?!

He made light of the situation, more so to put them back on the right track. "Finally, the truth. You really don't like me, do you, Valentine?"

The flash of hurt in her expressive brown eyes kicked him in the belly.

"Found out after all these years." But her voice wobbled. Her gaze glided away and landed on the piles of folded papers. "What's this?"

***
Gemma—unsettled at seeing Sean again with his dark hair and intense blue-eyed stare—reached with an unsteady hand and picked up one after the other pages, stacking them. "Envelopes?" She stretched out and swept more toward her.

Sean did the same and they smacked foreheads. Bang!

"Ouch!" Gemma sat back on her heels and rubbed the area that smarted from the impact.
"Again?" Sean chuckled. "Head butting me now?"
"Don't be silly." But she couldn't help but laugh at the predicament. "And you were always the graceful, athletic one!"

"I guess there's something to be said for a book-carrying librarian. Or, in this case, an envelope-wielding one. What are these anyway?"

She showed him the ones in her hands, puzzled at the amount and all addressed to the same… "Dear Cupid?"

"In care of Cupid's Corner?" Sean shook his head. "I'm seeing things. Maybe it's from the multiple bangs on the head in under two point five seconds."
"Yeah, like you haven't had that happen to you before when you played football in high school. Can't use that as an excuse, McCleary."
"You've got some bite to you. Nice."
"It takes so little to impress you. Still."
Sean chuckled. "The new Gemma. I like."
Her cheeks grew warm and something inside jolted at the sound of his husky laughter. "Just the old one all grown up."
Excerpt. © Reprinted by permission. All rights reserved.

What do you want people to take away from reading this book?
Two very different people can come together to discover they have more in common then they ever imagined and, out of that mutual respect and understanding of being who they are, they find a forever love. And as always, love wins.
What are you currently working on? What other releases do you have planned?
I have a few writing projects going on, well, at least in my head. (So many books, so little time…) Dear Cupid releases on January 30th. Also, I'm excited to be working on another book in this series, Picture Perfect Bride, picking up with Sean's sister, who is also Gemma's best friend. It's about former high school sweethearts, a bride (of course), and a fake engagement. I can't wait to share it with you!

Thanks for blogging at HJ!
Giveaway:

Tule tote, copy of ebook Dear Cupid and Tule swag
To enter Giveaway: Please complete the Rafflecopter form and Post a comment to this Q:

Seam and Gemma restart the Dear Cupid advice to the lovelorn column. If you could ask them one question and/or give advice of your own about love and relationships what would it be?
Book Info:
Opposites attract but don't get along. Can a dusty box of old love letters change everything?
Sensible librarian Gemma Valentine helps close her family's antique store and enjoy Cupid's Corners' Valentine's Day festival celebrating romance and weddings—even if she doesn't believe in love. But when she's tricked into briefly reviving the town paper's Dear Cupid advice column, with her best friend's too handsome brother as part of the deal, she's miffed. Why does he have to disturb her nice, tidy life?
Architect and hometown football hero Sean McCleary's promotion hinges on renovating Gemma's building into a sleek, trendy retail space fast. He's willing to do anything to finish this project even provide a man's perspective for the lovelorn column. Why not? Gemma might be annoying, but she's funny and adorable and he enjoys their spirited banter. Soon Sean sees Gemma in a new light and wonders if he can convince her to give him a chance.
Can two Cupid columnists take their own advice on falling in love?
Book Links: Amazon | B&N | iTunes | Kobo | Google |


Meet the Author:
Bestselling author Laurie LeClair writes romantic comedy, contemporary romance, and contemporary women's fiction. Laurie's habit of daydreaming has gotten her into a few scrapes and launched her to take up her dream of writing. Finally, she can put all those stories in her head to rest as she brings them to life on the page.
Laurie considers herself a New Texan (New England born and raised and now living in Texas). She lives in Central Texas with her husband, Jim, who thankfully indulges her love of chocolate and storytelling.
Website | Facebook | Twitter | Instagram | GoodReads |