Today it is my pleasure to Welcome author
Tara Taylor Quinn
to HJ!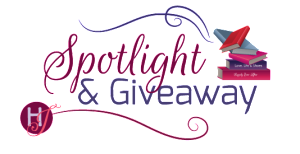 Hi Tara and welcome to HJ! We're so excited to chat with you about your new release, Their Second-Chance Baby!

I'm so excited to be here celebrating my 100th Harlequin release with you!

To start off, can you please tell us a little bit about this book?: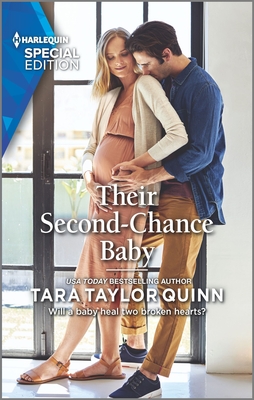 It's my 100th published book with Harlequin and is the sixth book in The Parent Portal series. It's the story of a woman who sacrificed much to be a cop. She's in her late thirties, a lieutenant who's saved many many lived, and realizes she doesn't have enough of one of her own. She never recovered from her divorce years before from the Jag lawyer who was the love of her life, and determines that rather than looking for a man to complete her, she'll have her inseminated with donor sperm and start a family. Except…she finds that her eggs have aged to the point of no longer being viable. Her only hope of having a baby is to use the embryos she and her ex had created years ago when he'd been going off to battle. After not seeing him in ten years, she goes to him to ask his permission to have their baby. He refuses.

Please share your favorite lines or quote(s) from this book:
"When I saw him, the way our marriage ended was right there in the room, like a physical thing."
What inspired this book?
Having grown into a strong woman myself, I wanted to explore a strong woman in a needy position and being able to let love help through her.
The idea of embryos being viable for up to 20 years got me to thinking about why one would keep them that long, and what wonderful love could come out of them.
How did you 'get to know' your main characters? Did they ever surprise you?
I get to know my characters the same way for every book I write. I take them with me everywhere I go, and they sit with me in everything I do. If I'm at the table eating, they're there. At the grocery store, they're there. I might realize that a heroine hates to shop, or doesn't like beets and the reason why will just spill itself right there in the beet aisle. I see a father with his child and my hero will notice, or not. Will approve of the treatment, or not. And let me know, and tell me why he holds the opinion strongly enough to bring it to my attention.
What was your favorite scene to write?
Maybe not my favorite, but one of them…later in the book when Annie and Seth have become friends as they deal with medical situations, they're sitting on her couch scrolling through shows to watch as they wait on a test result, and he suddenly tells her he loves her. It was so not time. This couple is no where near to being able to have a relationship. The issues that broke up their marriage are still right there in the room with them. But so is the love. And it wouldn't stay silent. I absolutely did not see that coming, but when it hit the page, I knew it had to stay.
What was the most difficult scene to write?
At the beginning of the book, Annie is going to see Seth for the first time in ten years and there's been such a build up emotions – if he won't let her use the embryos she's coming to ask for, her chance of a biological family of her own is over – she's the last living person in her family. And…she was so in love with him doesn't know what to expect. She gets in the door of his office and the emotion was so intense for me to sit there and feel, that I had to have her ask Seth if they could just talk for a second, ask how each other was doing. She asked for pleasantries just so they could adjust to being together again. She asked because I needed that time…
Would you say this book showcases your writing style or is it a departure for you?
This is my 100th Harlequin book and it absolutely showcases my writing style. It's intense emotional fiction all the way. I write deep point of view almost exclusively and these two had ten years worth of intense emotional bottled up. They weren't shy about spilling it all over me.
What do you want people to take away from reading this book?
That possibility is always there, we just have to be willing to make it a choice. If faced with a 'no' look outside that box and see if, in another way, that no can become a yes. That being vulnerable is a sign of strength, not weakness. And that real love doesn't die – even if people choose to turn their backs on it, the love still quietly lives inside of us.
What are you currently working on? What other releases do you have planned?
I'm currently working on a new series, Sierra's Web, that debuts next year. So far there are four Special Edition stories and three romantic suspense stories in the series.
As for upcoming releases:
7/1/21 Falling for His Suspect – Book 18 in my Where Secrets Are Safe series – Romantic Suspense
101/21 His Christmas Future – The Parent Portal Book 7 – Special Edition
I have seven Harlequin titles scheduled for 2022 as well!
Thanks for blogging at HJ!
Giveaway:

5 eBook copies of Having Her Soldier's Baby – book one in the parent portal series.
And…as part of my 100th book celebration, we're currently running a 25 autographed book giveaway – featuring autographed print books from author friends who've been with me along the journey, including NYT Bestselling authors Debbie Macomber, Heather Graham, RaeAnne Thayne and Sharon Sala. One winner gets all 25 personally autographed books. To enter you need only visit the celebration page here: http://bit.ly/310xLHm Giveaway ends April 30th.
To enter Giveaway: Please complete the Rafflecopter form and Post a comment to this Q:

Where do you plan to go first when we can move about in a normal world?
Excerpt from Their Second-Chance Baby:
"You're telling me that those embryos still exist?" His words were calm, but issued with a coldness she didn't recognize.
"I'm here. Asking for your signature to release their ownership to me," she stated the obvious. "I have an appointment to be implanted on Saturday."
"How could you?"
"How could I what?" Have herself implanted? Have a baby without him? Or without a husband?
"Keep them."
Raising both hands, then letting them fall, she reminded herself of her inner strength, with an elbow touch to her gun. She was a cop who'd taken down fiends. She could fight Seth for a petri dish of microscopic hope.
"You act as if I confiscated them and locked them up in a safe in my closet," she said. "I didn't keep them anymore than you did, Seth. They're right where we left them, stored in the same facility. I haven't done anything but pay the storage bill all these years." It was like she'd walked into some kind of twilight zone.
"Yes, that!" he said, pointing his finger at her as he stood up again. Paced to the outside door and back. "You knowingly kept them. You paid the facility's storage fee."
She didn't get him. Panic rose up inside her. And still, it was good to be in the same room with the man.
Something about him had always had a way of reaching inside her and leaving warmth.
"They sent me a bill, Seth. I sent you a copy. If you'd wanted to pay it, you were more than welcome."
"I didn't want either of us to pay it," he said, turning on his way back to his desk to face her. Looking up at him hurt her neck. Having him stand over her hurt her psyche. She stood, too.
"The bill was in my name. There would have been repercussions to my credit if I hadn't paid it." Even as she said the words, she recognized the inanity of the conversation. Tried to figure out what was really upsetting him, because she knew darn well that no matter how much life might have changed this man, he didn't care that much about a storage bill.
"Not if you'd had them destroyed there wouldn't have been," he said now, face-to-face with her over the two feet that separated them.
"I couldn't destroy them without your permission," she told him. He was a lawyer. He'd know that.
"You couldn't use them without my permission," he told her. "But either one of us had the right to have them destroyed."
And he'd just talked himself into a corner. She knew he knew it. Saw the second that a bit of the wind left his sails.
"You didn't have them destroyed, Seth."
" You always handled all of the appointments and the insurance information…"
Yeah, she'd done everything but put his specimen in a cup for him. Because having their family had meant that much to her. She'd thought he'd needed and wanted her children as badly as she'd wanted his. He'd been in law school when those embryos had been created. She'd upped for another tour doing office work on base until he finished the grueling study and classroom hours required to graduate at the top of his class. She'd been handling most of the household stuff as a result and paying the bills, too. She'd thought that taking care of these insemination details was just more of her carrying the weight for both of them until he was out of school. Then, it would be her turn for college.
At twenty-six, planning to leave the navy, having the baby before she started school had been her idea, so that she didn't have to take maternity leave from her studies. And he'd seemed so on board. Excited, even…
"It never occurred to me that you wouldn't have disposed of them. It was a no-brainer. The marriage was over. Our lives together were over…"
He wasn't just pissed that she was asking to use their embryos. He was angry that they still existed at all. Not something she'd figured into her own reasoning.
"Why didn't you have them destroyed?" His tone softened as he sank bank onto the edge of the desk, leaving her standing all alone.
Something she'd learned how to do well in the ten years since the demise of their marriage.
"I don't know," she told him, giving him the total honesty the situation required. "For one thing, I thought I had to contact you to get permission to do it and I didn't want to go there. I figured that if you didn't want to tackle the subject, I'd just leave it alone."
"So…what? You were just going to pay to store them for the rest of your life?"
She shook her head. "I don't know, Seth. I didn't have any far-reaching plans. I just had the bill automatically paid from on my account every month and never thought about it. I didn't even think about using them when I made the choice to have a family on my own. Didn't even dawn on me. I was going to use an anonymous sperm donor from The Parent Portal. And then tests came back showing a high risk of possible birth defects. That apparently happens with age. And while I was still reeling from that news, I saw the money pull from the storage facility, for storing healthy embryos made from my eggs, and…here I am."
At his mercy.
And she'd learned a long time ago just how little she could count on Seth Morgan for his support of her endeavors.
Thinking he'd do this for her…seeing him again at all…had been a big mistake.
"I want no part of any of this."
"I'm not asking you to be a part of it. I just want you to sign a form and I'm out of your life forever."
"You might be, but I'd still have a child walking around out there…"
Her chest tight, she just stood there, with nothing. She'd known, deep in her heart, that it was a longshot. The man she'd known…he wouldn't just blithely sign away a life. She'd convinced herself that man she'd thought she'd known had been a figment of her imagination. Convinced herself her ex-husband lawyer wouldn't care that he had a fatherless child.
"I'm sorry, Annie, but I'm not signing the embryos over to you. I can't." She had her answer.
Wasn't ready to accept it. Might never be ready. But there was no point in remaining with Seth for another second. Because she wouldn't ask any man to sign away a life if it wasn't right for him.
And it wasn't Seth's fault she'd waited so long to start her own family.
Without another word, she walked across the room and let herself out.
Excerpt. © Reprinted by permission. All rights reserved.


Book Info:
Will a blast from her past
Bring her the future she dreamed of?
Lieutenant Annie Morgan is determined to have the family she wants more than anything. But fertility problems mean she must get permission from her JAG attorney ex, Seth, to use their embryos. Annie never stopped loving Seth, but his inability to deal with her dangerous job sabotaged their relationship years ago. Now that they're realizing the dream of a family, is there any chance they can renew other dreams, as well?
Book Links: Amazon | B&N | iTunes | Kobo | Google |

Meet the Author:
The international author of 100 original novels, in twenty languages, Tara Taylor Quinn is a USA Today bestseller with over seven million copies sold. A five-time RITA finalist Tara appears frequently on bestseller lists, including #1 placement on Amazon lists, and multiple showings on the Publisher's Weekly Bestseller list. She is a National Reader's Choice Award winner and has appeared on national and local TV across the country, including CBS Sunday Morning.
Tara is a supporter of the National Domestic Violence Hotline. If you or someone you know might be a victim of domestic violence in the United States, please contact 1-800-799-7233
Website | Facebook | Twitter | Instagram | GoodReads |