Today it is my pleasure to Welcome author
Lori Wilde
to HJ!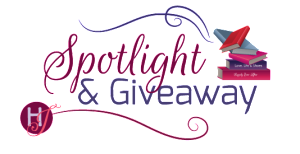 Hi Lori and welcome to HJ! We're so excited to chat with you about your new release, To Tame a Wild Cowboy!
Please summarize the book for the readers here: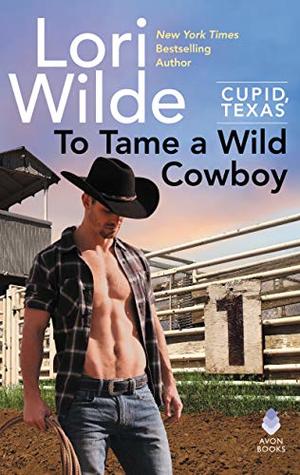 Rhett Lockhart is a fun-loving, laidback rodeo bull rider, but all that changes when he learns he's father a child and the woman who wants to adopt his baby is the one woman he was never able to charm. This enemies-to-lovers, marriage-of-convenience story is the third book in the Lockharts of Cupid, Texas series.

Please share the opening lines of this book:
"It takes a village."
Huh?
Rhett Lockhart opened one eye and studied the shapely blonde in the bed next to him.
Please share a few Fun facts about this book…
When I was nursing school, I knew a NICU nurse who adopted a preemie baby who'd been abandoned by her mother, just like what happens with Tara and Julie in the book.
The hotel where Tara and Rhett stay on their honeymoon is based on a real hotel in Marfa, Texas. Although, I did change the name.
Mrs. Bean, the CPS caseworker, was originally a world-weary, middle-age woman. I felt she was too stereotypical, so replaced her with a quirky younger woman with a big heart.
Please tell us a little about the characters in your book. As you wrote your protagonist was there anything about them that surprised you?
Rhett is the youngest Lockhart brother and something of a ladies man. I didn't know the reason he was leery of settling down until I wrote about how he got his heart broken when he was seventeen. Also, his love for strawberry wafer cookies took me by surprise.
Tara is a true nurturer, but she is no-nonsense and has little patience with frivolous people. Corralling Rhett is a bit of a challenge for her. What surprised me about her, was how she able to forgive Julie's mother for abandoning her.
If your book was optioned for a movie, what scene would you use for the audition of the main characters and why?
The scene where he cooks chili for Tara. It shows his domestic side he normally tries to hide.
What do you want people to take away from reading this book?
It takes a village–to raise a baby, to have an expanded life, to be the best person you can be. People need each other.
What are you currently working on? What other releases do you have planned?
I'm working on my first Women's Fiction novel, The Moonglow Sister out in the spring of 2020. My next release from Avon is The Christmas Dare, out on October 23rd, 2019.

Thanks for blogging at HJ!
Giveaway:

Print copies of Million Dollar Cowboy and How the Cowboy Was Won
To enter Giveaway: Please complete the Rafflecopter form and Post a comment to this Q:

Under what circumstance would you enter in a marriage of convenience?
Excerpt from To Tame a Wild Cowboy:
"She's your biological daughter." Tara dusted cookie crumbs from her hands. "I'm just the foster mother."
"Who wants to adopt her."
Tara nodded. "But I knew when I got into this what the risks were. Until all parental rights had been terminated, I knew I could lose her. Then they found you and you wanted her . . ." Tara's eyes misted, and she gazed over his head. Gulped. "It was my fault. I got too attached."
"You love her."
She met his gaze boldly. "I couldn't love her more if I'd given birth to her."
"Little wonder. You were there fighting for her life when her own mother walked out." Rhett felt a hard yank on his heartstrings, and his admiration for Tara bloomed.
"I'm glad you turned out to be her father." Tara ran a thumb along her bottom lip. Her fingernails were clipped short, clear polished, professional. Strangely, it was more erotic than if she'd had long, glossy red nails.
"You are?" He was barely breathing, his lungs so full of her healthy, fresh Tara scent.
"If it had turned out to be one of the other men Rhona had been with and they wanted her . . . well . . . I'd never get to see Julie again."
He deflated a little. Had he been expecting that she was happy about him and not just because she was related to him by marriage?
"But you . . ." She swept her hand broadly, a wide, expansive gesture that indicated the whole of the Silver Feather. "You're family. I'll still get to watch Julie grow up. Maybe I can still take care of her sometimes."
"Unless Judge Brando doesn't give me custody after all. Then you get to keep Julie."
"I can't adopt her if you don't terminate your parental rights. You'd have to do something heinous not to get custody."
"That's not the way the judge made it sound."
"As I said, she's just testing your resolve. The only way I get Julie is if you voluntarily give her up." Her words were a hard slap, knocking him back to reality. "Is that what you came here to ask?" He hardened his chin. No matter how much he liked and admired Tara, he was not giving up his parental rights. In a short amount of time, that baby had become his world, and if it meant quitting the PBR
on the hottest hot streak of his life, then so be it.
"I have a better plan." Tara pressed her palms.
"An answer to both our prayers."
"What's that?"
She took a deep breath. Held it. Crashed her gaze into his.
A moment passed between them, charged and full of meaning. He could see she was all in. "Tara?"
Her gaze locked him to his seat. Serious. No nonsense. "Let's get married."
Excerpt. © Reprinted by permission. All rights reserved.


Book Info:
New York Times bestselling author Lori Wilde's series set in Cupid, TX continues as one free-wheeling cowboy discovers he has a child—and a chance at real love with the last woman he expected.
Meet the Author: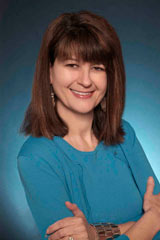 Lori Wilde is the New York Times, USA Today and Publishers' Weekly bestselling author of 87 works of romantic fiction. She's a three-time Romance Writers' of America RITA finalist and has four times been nominated for Romantic Times Readers' Choice Award. She has won numerous other awards as well. Her books have been translated into 26 languages, with more than four million copies of her books sold worldwide. Her breakout novel, The First Love Cookie Club, has been optioned for a TV movie. Lori is a registered nurse with a BSN from Texas Christian University. She holds a certificate in forensics and is also a certified yoga instructor. A fifth-generation Texan, Lori lives with her husband, Bill, in the Cutting Horse Capital of the World; where they run Epiphany Orchards, a writing/creativity retreat for the care and enrichment of the artistic soul.
Website | Facebook | Twitter | Instagram | GoodReads |