Today it is my pleasure to Welcome author
Tee O'Fallon
to HJ!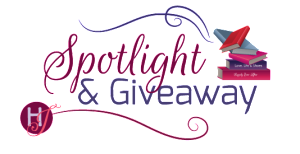 Hi Tee and welcome to HJ! We're so excited to chat with you about your new release, TRAP 'N' TRACE!

Hi, Everyone! It's always a pleasure to be back with you at HJ!!

Please summarize the book a la Twitter style for the readers here: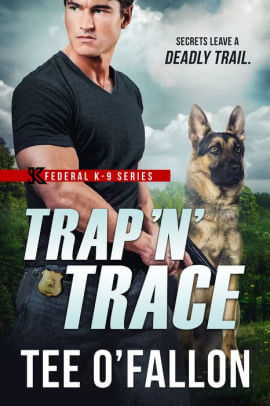 A killer is on the loose and he (or she) left behind two dead bodies. The only common denominator between the murders is wealthy socialite, Katrina Vandenburg. Now the killer is after Kat. FBI Special Agent Dayne Andrews and his K-9, Remy, are the only things standing between Kat and the killer's deadly blade.

Please share the opening lines of this book:
"Angus, stop squirming!"
Kat kicked the Escalade's door shut, barely able to hold on to the wriggling puppy in her arms. Angus was adorable, but he had enough energy in his furry little body to fuel a jet engine.
She headed up the brick path to the small ranch house office, noting a blue SUV parked in the driveway. "That's a good sign, Angus. Somebody's home."
Please share a few Fun facts about this book…
Kat's castle home actually exists, and I used to play in it as a child with my friends.
My clearest memory of those times is when two of us jumped on the waterbed and got yelled at by my friend's mother.
I wrote some of this book while taking a bubble bath. True story! I was on a deadline and every available writing moment counted.
I don't know that this is fun, but it's true. My ex-boyfriend knew the victims of the actual crime this story is loosely based on.
Kat's charity, the Canine Haven, is based on a rescue shelter in upstate New York that was founded by an heiress, just like Kat.
What first attracts your Hero to the Heroine and vice versa?
Kat is drawn to Dayne because he's like no man she's ever met before. All the men in her circles are polished and refined. Their power comes from their checkbooks. Dayne's power is inherently part of who he is, and it's like a potent drug. Plus, he's rough, tough, and hotter than hell. And, he has less than zero interest in her money.
Kat is everything Dayne shouldn't want and does. They come from completely different worlds, but he finds there's a whole lot more to Kat than just her bank account. He's surprised to learn she's humble, caring, sensitive, and her favorite charity is the Canine Haven. Her love of dogs is off the charts.

Using just 5 words, how would you describe Hero and Heroine's love affair?
Unexpected. Steamy. Challenging. Passionate. Cautious.

The First Kiss…
When she tilted her head, their lips grazed. He was sure the contact was unintentional, but he didn't move one single, freaking muscle. Every part of his body froze like a block of ice. Yep, even that part.
Like the idiot he was, he found himself wondering how soft her lips would be if he kissed her. For real and not by accident. The need to find out pounded in his brain.
He tilted his head a fraction of inch. When their mouths made contact again, he had his answer.
They were softer and sweeter than he could have imagined.
***
Kat's pulse thumped wildly as their tongues tangled and tasted. Every ounce of grief and fear and desperation that had been building since the morning she'd found Rebecca Garman's body roared through her like an unstoppable force.
She wrapped her arms around Dayne's back, digging her nails into the thick muscles beneath his suit jacket. Vaguely, she registered Angus hopping off the bed.
Doing this was a mistake, but she didn't care. A demon had taken possession of her body. For one brief moment in her all-too-structured life, she wanted—no, needed—to do as she pleased. She just wanted to feel. To eradicate the grief and most of all, to forget
Without revealing too much, what is your favorite scene in the book?
I have several favorite scenes in this book, and I don't want to give too much away. This snippet is a teaser, part of the major turning point in Dayne and Kat's relationship. It's the moment when Kat steps outside her neat, always-tidy box and stands up for what–and who–she believes in most.It's also the moment when Dayne pretty much realizes she is "it" for him because she just did something that no one else in his life has ever done. To find out what that something is you'll have to read the book.
Holy hellfire.
When Katrina Vandenburg stepped outside her comfort zone, she really stepped outside. More like, leaped a thousand miles beyond the perimeter.
He wanted to applaud and cheer. To beat his chest with his fists and roar. He was too stunned to do a thing but watch as the look of exhilaration diminished in her eyes. She was realizing what she'd done. For me.
The hell of it was, he'd never been more turned on in his life. It was better than any aphrodisiac. Kissing her in front of everyone was tempting, but there was only so much decorum a girl could ditch in one night.
If your book was optioned for a movie, what scene would be absolutely crucial to include?
This scene is crucial because it's the one where Kat makes the decision to give herself to Dayne. Physically, yes. More importantly, emotionally.
He pushed a button on the console and a blast of hot air shot from the vents. "Better?" His eyes dipped to her mouth.
What was he doing? Besides driving her crazy with need for something she couldn't have. Him. "Some."
When her shawl slipped, exposing her bare shoulders, Dayne's eyes tracked the movement. He pressed another button, and a low hum accompanied the rising privacy window.
"Come here."
"Why?" Her pulse picked up. Being any closer to him than the three feet separating their bench seats was a dangerous thing.
A corner of his incredibly sensual mouth lifted. "Because I asked you nicely."
Confusion swamped her. In the last four days, they'd both made a point of keeping their distance. This time, she had to be sure. If she gave herself to him, there was no going back. Now, her heart was involved.
"Do you really want me?" She licked her lips, unable to ignore the heat in his eyes or the promise of passion in his outstretched hand.
Both corners of his mouth lifted as he gave her a sexy grin that made her heart race. "Baby, I've always wanted you."
She raised her arm, and as the distance between their hands got smaller and smaller, her pulse tripped into the danger zone.
Readers should read this book …
…if they love a good romance set against a backdrop of looming danger.
…if they love flawed characters that have to overcome some major angst in their own lives before they can open themselves up to loving someone and allow themselves to be loved.
…if they love dogs. This book probably has more "dog" in it than any of my previous K-9 books, so if you need a dog fix, this is the one for you!
What are you currently working on? What other releases do you have planned?
I'm tweaking proposals for two new series, both of which are romantic suspense/thrillers. Since the contracts aren't signed and sealed, that's about all I can say for now. Except that there will always be dogs in all my books, even if they aren't K-9 stories. I love dogs so much I just can't help writing them in to my books.
Thanks for blogging at HJ!
Giveaway:

$10 Amazon Gift Card
To enter Giveaway: Please complete the Rafflecopter form and Post a comment to this Q:

This question may be controversial, and it's a little bit different, but it's also a very real situation. Imagine you are seriously wealthy. Then imagine you meet and fall in love with someone who isn't, and you want to get married. Would you ask the love of your life for a prenuptial agreement?
Excerpt from Trap 'N' Trace:
Getting involved with her—on any personal level—was the dumbest thing he could have done.
He never should have taken her to his parents'. Seeing how she was with them, how well she fit in, only made everything worse. She was right to keep things impersonal. I'm a goddamn federal agent, for shit's sake.
"In the spirit of advance notification," she said, breaking the silence, "I'm attending a charity event this Saturday."
He slipped into an illegal spot in front of a forty-story building—Kat's building. She really did own the damn thing. "Exactly how many buildings do you own?"
"In New York? The United States? Or the world?" Her countenance was deadpan serious, Jesus. She was serious. "Assuming you'll be accompanying me, you'll need a tuxedo."
"Not a chance." His stomach lurched at the thought of wearing a monkey suit. "I don't wear tuxedos. I don't even own one."
"This time, I'm giving you ample notice of my schedule. I'm sorry, but if you want to come with me, then you'll wear one. It's black tie."
He flipped open the center console and pulled out Remy's leash. "I don't care if it's tie-dye, I'm not wearing one."
"Then you're not going."
"Fine." Although he didn't think the FBI would foot the bill for a tux.
"Consider it my gift to you."
"What?" He threw a police placard onto the dashboard. "A tuxedo?"
"I'm forcing you to wear one, so it's only fair that I pay for it. Since you're my bodyguard, I'll consider it an investment in my physical well-being."
"I can afford to buy my own clothes," he growled.
She faced him. "That's not the point."
"Then what is?" Her mouth opened then closed. She swallowed and looked away for a moment, and he could see the gears turning in her head. "Out with it, or you'll be late for your meetings." He really was grouchy this morning. Her silence did that to him.
"Not all tuxedos are created equally. Yours has to be of the highest quality and custom tailored to your body."
"Ahh." He nodded. "You mean, it has to be expensive, and you don't think I have the fashion sense or good taste to purchase one that will meet your exacting, upscale standards."
Amethyst eyes blazed at him, so hot there might as well have been flames shooting at his face. "I'll arrange for a tailor to come to the house." She gathered her purse and briefcase.
"Kat, wait!" Before he could stop her, she was out the door. For Christ's sake! Why didn't she have this kind of kick-ass attitude toward those bitchy friends of hers the other night? Why did she have to dump all that feminine fury on his head?
Excerpts. © Reprinted by permission. All rights reserved.


Book Info:
TRAP 'N' TRACE
Secrets leave a deadly trail.
For wealthy socialite Katrina Vandenburg, business meetings and charity galas are all part of her orderly, structured world—one that gets blown to hell after finding two dead bodies in the same day. The police think she was in the wrong place at the wrong time. FBI Special Agent Dayne Andrews thinks otherwise. Dayne and his K-9, Remy, are tracking a cold-blooded killer, and that trail…leads straight to Kat.
Kat and her rescue shelter—the Canine Haven—are the only common denominators between the murders, and Dayne is convinced she's dead center in the killer's sights. Protecting her will test every ounce of his steely resolve. She's the most intriguing woman he's ever met. And everything he shouldn't want. Too bad neither of them seem to have gotten the memo.
And they need to focus on catching a killer now more than ever. Because if Dayne and Remy fail in their mission, nothing will stand between Kat and the killer's deadly blade.
Book Links: Amazon | B&N | iTunes | Goodreads |


Meet the Author:
Tee O'Fallon is the author of the Federal K-9 Series and the NYPD Blue & Gold Series. Tee has been a federal agent for twenty-three years and is now a police investigator, giving her hands-on experience in the field of law enforcement that she combines with her love of romantic suspense. When not writing, Tee enjoys cooking, gardening, chocolate, lychee martinis, and spending time with her Belgian Sheepdogs Loki and Kyrie. Tee loves hearing from readers and can be contacted via her website https://teeofallon.com where you can also sign up for Tee's newsletters.
Website | Facebook | Twitter | | Instagram |