Today it is my pleasure to Welcome author
Anna J Stewart
to HJ!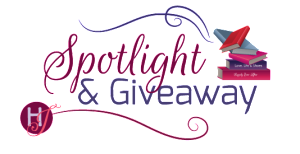 Hi Anna and welcome to HJ! We're so excited to chat with you about your new release, Colton 911 Chicago: UNDERCOVER HEAT!

As always, great to be back with you all!

To start off, can you please tell us a little bit about this book?: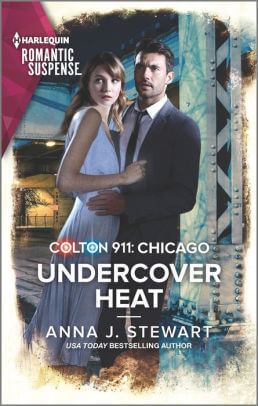 UNDERCOVER HEAT is the kind of book I both love to read and love to write. Tatum Colton is trying to keep her life and herself together after the murders of her father and uncle, working hard to make a continued success True, her restaurant, and in walks Detective Cruz Medina, who believes her beloved business is being used as a front for drugs. It's conflict-and sparks- the get-go. There's an opposites attract element for sure, but at their core, both Cruz and Tatum are all about the most important things in life: family, love, and loyalty.

Please share your favorite lines or quote(s) from this book:
"Darn it, this was going to be a surprise."

"Trust me, it is," Tatum muttered as she slung back the covers.

*******
But she would also protect what was hers. It was, after all, the Colton way.

******
"It's my office, Cruz." She jerked her arm free of his grasp.

"And someone just broke in here to find something. Just…" He moved around her, backed up the last few steps to the landing. "Let me go first."

"Whatever, Mr. I-Have-a-Penis-and-You-Don't."

******
"I mean it, Tatum." He'd never growled a statement before in his life. But he did so now. It was the only way to push the words free. "Go to bed before we both do something you'll regret."
What inspired this book?
My cooking and food TV obsession for sure, LOL. Readers of my books know how much I love incorporating that love into my story (there's always a food scene in there somewhere). This was the first time I got to create a restaurant setting though, and really build it from the ground up. Finding all the different ways to add suspense elements into the story was a lot of fun. Also, I love writing my cops with big hearts and Cruz definitely has one of those. But the joy I felt when I found out I'd be writing another chef book (my previous one, RECIPE FOR REDEMPTION for Heartwarming became a TV movie)… that's when this job truly is the best.
How did you 'get to know' your main characters? Did they ever surprise you?
They did. This is one of those books I was asked to write by one of my editors at Harlequin, so I received a lot of the skeletal details about the story ahead of time. As a typical non-plotter, my characters almost always surprise me and even in this case, I found they did as well.
Grounding each character in their world, Tatum in her kitchen and Cruz in his determination to get drugs off the street, opened up all kinds of doors into their thinking and behavior. Both are incredibly dedicated to their chosen profession and are they also wear blinders when it comes to anything beyond that. Tatum, dealing with the grief of loss, has thrown herself head-first into work and in meeting Cruz, has to admit she's probably missing out on certain important aspects of life. But it's hard to grab onto a ride with someone when that someone could literally destroy her life's work. Discovering she actually stress cooks waffles when she's having trouble coping was a fun surprise (she actually has a collection of novelty waffle irons). Also, her relationship with her mother and aunt, both of whom are now widows, was interesting to dive in to.
I was very surprised to learn (or maybe he just told me) that Cruz has two younger siblings, twin nineteen year olds, a brother and sister. Playing off that relationship of siblings really is one of my favorite things to do, especially when I get to have Cruz butt heads with his little sister, who definitely has a mind of her own. It's the little details for both characters that really surprised me most.
What was your favorite scene to write?
Anything that has to do with cooking is always my favorite. I got to do that a lot in this book, for obvious reasons. One scene in particular, when Cruz and Tatum are cooking in her condo kitchen, was like a perfect storm of conversation, cooking, and flat-out attraction. Food can be so sensual and when I get to up that heat level, I'm going to take full advantage of it.
"How about this." He covered her hand with his, moved closer yet again and lowered his voice. "How about I promise to do my best to protect your business? Within the confines of my job, of course. I can't promise anything beyond that."

She looked down to where he touched her, the feel, the heat of his touch racing up her arm and sliding through her entire body like she was sinking into a warm, sensuous bath. "I suppose it's something."

Tatum could almost feel his smile even before she glanced up. That mouth of his, those lips that widened to expose a perfect, white-toothed smile that very nearly reached all the way to his somewhat jaded dark eyes. "How magnanimous of you." He lifted his free hand, brushed a solitary finger down the side of her face.

She shivered and resisted the urge to turn into his touch. "Just so you know." She shifted, stood before him with a breath between them. "While I don't forbid workplace involvement, I don't encourage it, either."

"And just so you know." He dipped his head, just a bit, enough she could feel his warm breath caress her skin. "It's been my policy not to get involved with someone connected to an investigation. It's frowned upon, in fact."

"Is it?" She arched a brow. "That sounds suspiciously like a challenge." It took every bit of effort she possessed to hold his gaze, a gaze that made her feel as if the world around them had melted into oblivion. "I enjoy challenges. I find them exhilarating." Her hand came up, fingers trailing up his bare arm until it brushed against the short sleeve of his dark shirt. "Do you like challenges, Detective Medina?"

"Almost as much as I like complications." His mouth brushed across hers, featherlight, as if testing the waters of a particularly tempestuous river.

"I strike you as complicated?" She breathed out the question, surprised she could find the voice to speak. His beard scraped against the softness of her skin, making her shiver. The energy surging through her system, the absolute desire she felt at this moment, as if she would literally burst into flames if he didn't shut up and kiss her, had her struggling against reason. This was a bad
idea.

A really bad, horrible, messy…

"You strike me as a lot of things." He pulled his hand free of hers, and for a moment she thought he was moving away. Instead, he took that last, final, cavern-sized step closer and took her face in his hands. "Something tells me this is going to open up a whole new area of complicated," he murmured an inch from her mouth. "That okay with you?"

"Uh-huh." She wet her lips, the anticipation suffocating whatever rational thought she might still have. "It would just be a kiss," she reasoned and saw the humor flash in his eyes. "It doesn't have to change anything. Or mean anything. We'd still be partners."

"No," he said with a sharpness in his eyes. "We aren't partners. But on the other thing? Let's test that theory." But he didn't kiss her. Not right away. For what felt like an eternity, he did nothing more than stand there, holding her face gently between his hands, his thumbs caressing her cheeks as if they were made of precious spun gold.

Tatum was not a patient woman. Not when it came to what she wanted, and right now all she wanted was Cruz Medina's mouth on hers. Hot. Hungry. Commanding. And when he made no move to give her what she wanted, she slid her hands around to his chest, fisted her fingers in his shirt and dragged him in.
What was the most difficult scene to write?
I think the dark moment (or the all is lost) scene is always one of the most difficult. It's the part where you're hoping to get the reader's breath to stop, to make them wonder "how will they move beyond this." As the writer, I want these two together, but I also know they have to earn it (that's part of the job). In this story, it was especially difficult because it came down to Cruz needing to do something to close his case that could very well end Tatum's career and close her business. The second most difficult scene was when it actually happens (poor Tatum, LOL).
"We have one shot at this, Cruz."

"Then grab him at the airport!" Anywhere but here, at True.

"There's a workers' strike, remember? The logistics would be a nightmare and we risk the chance of losing him. We have a clear shot at him right where he is. I warned you this could happen. You want to close your case or protect your girlfriend?"

Cruz's mind raced. Girlfriend seemed such an inadequate descriptor for what he considered Tatum to be. She was…well, she was just it for him, wasn't she? It hadn't taken long for him to understand he didn't see—didn't want—a future that didn't include her in it and yet…
And yet Johnny was lying there hooked up to machines thanks to someone lurking in the shadows of this case. Tatum could be everything to him but Johnny would never have that chance. And Cruz couldn't let the people responsible get away.

"Ticktock, Medina." Luce's voice snapped him back. "What's it going to be?"

"Do it." As he said the words he could all but feel the connection between him and Tatum snap. "But I'll take lead. Have the team meet me around the corner."

"It doesn't have to be you, Cruz."

Yes, it does. "It's my case." He wasn't going to shirk the responsibility just because of his feelings for Tatum. Once he started down that slope, it wouldn't stop. "We go in fifteen."
Would you say this book showcases your writing style or is it a departure for you?
I think this book encapsulates most of what I love to write all in one project. Maybe the only thing missing was a paranormal element (I do love writing paranormal). But the suspense, the mystery, the romance and in a restaurant when I get to write about cooking and food? Yeah, that's pretty much my happy writer place for sure.
What do you want people to take away from reading this book?
I'm always thrilled if readers can find an escape from whatever they're going through. It's what I always want as a reader. Part of why I love romance is because we know how it's going to end (happily!), we just aren't sure how they're going to get there. If I can keep readers guessing and flipping the pages, I can promise you, there' s no better result for this author.
What are you currently working on? What other releases do you have planned?
I'm currently writing the 11th book of my Butterfly Harbor series (Alethea Costas's story) AND the 6th Honor Bound romantic suspense (Kyla Bertrand's story. In April, I'm part of a Mother's Day anthology from Caezik romance that will begin the Sea Glass Bay romances (co-written with Melinda Curtis, Cari Lynn Webb, and Kayla Perrin). In October, Ozzy's Butterfly Harbor book, BUILDING A SURPRISE FAMILY will be released and then in January, I'll have one RS and one HW out.
In between that, I've got one last BH book to write and three more Honor Bounds. There's some pretty exciting news coming soon on two fronts (I can't announce either yet), but suffice it to say I'll be taking a deeper dive into Romantic Suspense with a project I've been dying to write for years. Stay tuned!
Thanks for blogging at HJ!
Giveaway: $15 Amazon Gift Card
3 winners, digital copies of COLTON ON THE RUN, my first Colton Romantic Suspense title (not connected to this mini-series).
To enter Giveaway: Please complete the Rafflecopter form and Post a comment to this Q:

As I've talked about, cooking and kitchens play a supporting role in this book. Are you a cooking or baking show fan? What are some of your favorite binge-worthy shows? I'm always looking for new ones to add to my lists.
Excerpt from Colton 911 Chicago: UNDERCOVER HEAT:
When she was certain privacy was in place, she swung on Detective Medina, hands planted on her hips, the anger burning a hole in her chest. "What the hell do you mean coming into my restaurant and accusing me of being a drug dealer?"

He barely moved. The only indication he gave he'd even heard her was a twitch of those lips that not so long ago she'd had serious fantasies about. When he spoke, she could tell it was with deliberate care, which only scraped on her frayed nerves. "I didn't accuse you of any such thing," he said finally. "I do, however, think True is being used as part of a drug distribution chain in the city."

"That's the most ridiculous thing I've ever heard," she snapped. "What on earth led you to that conclusion?"

"Six months of investigation." He sounded so casual, as if they weren't talking about something that could destroy her life. "I've got players in this from all over the city, including the restaurant business, and funnily enough, a lot of the paths I've followed lead right through your doors."

"Who are these players? I want names. If I've got criminals working for me—"

"You have two ex-cons on the payroll, actually." He inclined his head as if imparting information she didn't already know. "Sam Price and Ty Collins."

"Three," she added with a smirk. "You missed Bobby Quallis. All three were nonviolent offenders, and all three have served their time and fulfilled their probation obligations. They also attended culinary training at community colleges and haven't been in trouble since." She'd wanted to be
able to give back to the community in some way, to offer her employees chances other businesses might not. "I'd stand up for any one of them."

"Noted." He shrugged. "You're the trusting sort. Good to know."

"I know people," Tatum said. "More important, I like them. Well, most of them. You certainly aren't on the top of my list right now. What actual evidence do you have that True is involved in whatever case you're investigating?"

For the first time since she'd seen him in the bar, she saw him tense. Not a lot. Just enough to let her know she'd hit some kind of target. "Actually, it's evidence I'm hoping to find. Right now all I have is a hunch."

Relief surged through her and had her shoulders sagging. "A hunch." The word tasted like cheap vinegar on her tongue. "I've been breathing fire for the past three hours because you have a hunch?"

He held up his hands as if she were going to attack. "Hunch is maybe the wrong word. I have very good intuition about these things and my gut is telling me there's something here. Not necessarily with you."

"You mean I'm not a drug dealer?" She pressed a hand against her heart and sighed dramatically. "Oh, that's such a relief." She stalked around the desk and dropped into her chair. He stood, but slowly, so that she got a very up-close-and-personal look at his very fine butt. Irritation sizzled through her veins. She pursed her lips and shoved her mind back on track. "You can take your hunch and your intuition and everything else you brought with you and
get lost."

He sat in the one empty chair across from her, the entertained expression fading from his face. "I can't do that, Ms. Colton."

"Why not?" She should have poured herself a glass of wine before she'd come in here. Hell, she should have grabbed a whole bottle.

"Because." He waited until she looked him full in the eyes again. "My hunches are never wrong. True is being used in the distribution of narcotics in and around Chicago. I wouldn't be here if I didn't believe that. I also wouldn't be talking to you about it if I thought you were personally involved. We'd be discussing it down at the station with you under caution."

"Down at the station." Tatum rested her elbows on the desk and lowered her head into her hands. "Suddenly I'm in an episode of Law and Order." He didn't laugh. He didn't respond. And when she met his gaze again, she felt her stomach pitch at the sympathy she found on his handsome face. "What do you want from me? Access to my books? Employee files? Phone records?" She could hear their family attorney screaming in protest. "You can question my employees, but I won't hold it against them if they request a lawyer."

"Since you're offering, I'll say yes to all of that. But that isn't why I'm here." He leaned forward, clasped his hands between his knees and offered a smile that had her heart skidding to a halt. "I want you to give me a job."
Excerpt. © Reprinted by permission. All rights reserved.


Book Info:
When her life is upended , a detective goes undercover to save it…
After tragedy strikes, chef Tatum Colton buries herself in her job. Detective Cruz Medina soon rocks her world once again, claiming criminals are using her restaurant as a front for nefarious activities. Cruz needs Tatum's help to go undercover as her sous-chef, putting them both in the line of fire. But when things get hot in and out of the kitchen, can Cruz protect Tatum and their growing bond?
Book Links: Amazon | B&N | iTunes | Kobo | Google |


Meet the Author:
USA Today and national bestselling author Anna J Stewart writes sweet to sexy romances for Harlequin and ARC Manor's Caezik Romance. Her sweet Heartwarming books include the Butterfly Harbor series as well as the ongoing Blackwell continuity series. She also writes the Honor Bound series for Harlequin Romantic Suspense and contributes to the bestselling Coltons. A former Golden Heart, Daphne, and National Reader's Choice finalist, Anna loves writing big community stories where family found is always the theme. Since her first published novella with Harlequin in 2014, Anna has released more than forty novels and novellas and hopes to branch out even more thanks to Caezik Romance. Anna lives in Northern California where (at the best times) she loves going to the movies, attending fan conventions, and heading to Disneyland, her favorite place on earth. When she's not writing, she is usually binge-watching her newest TV addiction, re-watching her all-time favorite show, Supernatural, and wrangling two monstrous cats named Rosie and Sherlock.
Website | Facebook | Twitter | Instagram | GoodReads |