Today it is my pleasure to Welcome author
Roni Loren
to HJ!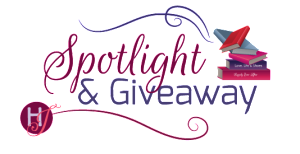 Hi Roni and welcome to HJ! We're so excited to chat with you about your new release, Yes & I Love You!
Please summarize the book for the readers here: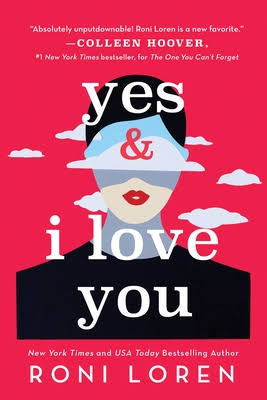 Hollyn Tate is an online entertainment reviewer who can deliver sass and snark in print, but in real life, she struggles to get the words out because her social anxiety and Tourette's syndrome keep her isolated. But when she rents an office at a co-working space, trying to get out in the world more, her keep-my-head-down-and-mouth-shut routine is challenged when she runs into the chatty new barista, Jasper Deares.
Jasper is working coffee bar shifts at WorkAround by day, but at night he's an improv actor, struggling to get his career to take off after a messy break-up and an epic fail in Hollywood. He's not looking to get involved with anyone, but he can't resist getting Hollyn, the intriguing but quiet woman from the second floor, to chat with him.
When the two make a deal—he'll give her private improv lessons to help with her social anxiety and she'll help his improv group by getting them a review on the website she writes for, they think they've found an elegant solution to both of their problems. But improv is all about saying "Yes and", and as their lessons get more intimate, they're about to say "yes" to a whole lot more than a simple deal between friends.

Please share your favorite quote(s) from the book:
"You can't be happy being that alone all the time," Cal continued. "No one to hang out with. No one to hug you. Did you know that skin hunger is an actual thing? We can die from lack of touch."
"Not to be dramatic or anything."
"I'm serious."
She sat in her kitchen chair, the weight of his words pressing down on her. "I know. I'm fine. Really." The extra emphasis sounded strained even to her ear. "Please don't worry about me. I've been alone my whole life. I don't know what it feels like not to be that way. It's just my norm. I've never had a social life, so I don't miss having one."
Cal let out a breath. "We can miss things we've never had, Holls."

Picking a favorite quote is hard, but I like this last line because it's kind of at the heart of the story. Hollyn has been making it through her life, but that sense of something's missing is getting harder and harder to ignore. It's already growing at the start of the story, but when she meets Jasper, it makes that something's missing feeling explode into a need she can no longer avoid.
Please share a few Fun facts about this book…
The title Yes & I Love You comes from the main rule in improv. When someone says something in an improv game or scene, you add to it by saying "yes, and…" (either literally or in that spirit.) That agreement keeps the scene from getting shut down because then you're always building on each other's ideas.
Because the heroine writes entertainment reviews and articles, I got to write a few of her blog posts and include them in the book. So expect articles such as Give Me More Movies with Awkward Grown-ups and Five Fake-Dating Movies to Watch This Weekend that include actual movie recommendations.
The name of the heroine—Hollyn Tate—was actually a penname I came up with over a decade ago before I was published. I ended up using my real first name when I was published and put the Hollyn Tate name aside for a rainy day.
What do you want people to take away from reading this book?
I try to write books that make readers smile at the end because it's been a fun and satisfying ride. I wouldn't be writing romance if that weren't the case. But I also try to write stories with some emotional weight. Hollyn and Jasper are both dealing with serious issues—her with Tourette's syndrome and social anxiety, him with ADHD and a challenging childhood. I want to show that even if people are dealing with big things—trauma, mental disorders, disabilities, etc.—that they deserve a happy ending too. We all do.
Thanks for blogging at HJ!
Giveaway:

A paperback copy of YES & I LOVE YOU by Roni Loren
To enter Giveaway: Please complete the Rafflecopter form and Post a comment to this Q: I saw an early review of Yes & I Love You where the reviewer said that I must've taken improv classes or must have done improv before because those improv scenes rang true. I appreciated the compliment, but it made me laugh out loud because there is no way I'd have the guts to do improv. I'm an introvert with a capital I and a person who likes to be 100% prepared, so improv would be my worst nightmare. But I did read a lot of improv books and watch a lot of improv for research for this book. It looks so fun but still…I'd need a magical bravery spell to actually have the guts to do it.
So my question for you is…would you ever do an improv class? Or, what activity/adventure looks fun to you, in theory, but that you'd need a magic bravery spell or personality transplant to actually do?
Book Info:
A beautifully emotional and unforgettably steamy new contemporary romance from New York Times and USA Today bestseller Roni Loren
Everyone knows Miz Poppy, the vibrant reviewer whose commentary brightens the New Orleans nightlife. But no one knows Hollyn Tate, the real face behind the media star…or the anxiety that keeps her isolated. All her life, Hollyn's tried to hide her true self behind an online façade, but when her boss tells her she needs to reveal the truth to the world or lose her job, she's forced to rely on an unexpected source to help face her fears.
Enter Jasper Deares: actor, newly minted fake boyfriend, and way, way out of her league. Hollyn thinks Jasper must be joking when he offers private lessons to help overcome her fears. Getting up on a stage? Hello, worst nightmare. But Jasper's infectious charm has her saying yes despite herself. They're only supposed to be playing a few improv games, but as the lessons run longer and the lines grow blurrier, Hollyn can't help but wonder if she's acting at all…or if a relationship with Jasper might help give her the confidence she needs to say yes to every imperfect part of herself.
Book Links: Amazon | B&N | iTunes | Kobo | Google |


Meet the Author:
Roni Loren is a two-time RITA Award winner and a New York Times and USA Today bestselling author. She spent years as a mental health counselor, but now she writes full time from her cozy office in Dallas, Texas, where she puts her characters on the therapy couch instead. Visit her online at roniloren.com