Today it is my pleasure to Welcome author
Aleatha Romig
to HJ!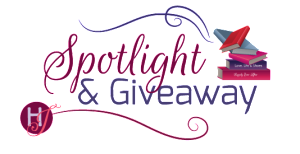 Hi Aleatha and welcome to HJ! We're so excited to chat with you about your new release, Unforgettable!

Thank you for having me!

To start off, can you please tell us a little bit about this book?: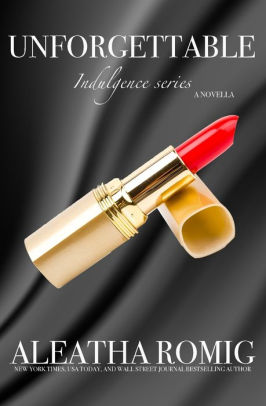 Unforgettable is a quick, hot, steamy read that will leave you satisfied and smiling.

Please share your favorite lines or quote(s) from this book:
"Beautiful Moira, the time to scream isn't as I bring you pain. It's as I bring you pleasure."
What inspired this book?
The world of BDSM is intriguing to me. I enjoy stories of consensual submission by otherwise independent and strong heroines. I enjoy alphas who enjoy domination and also want a partner in life. I wanted to create a story that showed how this sexual fantasy could work in real life, with real people who have real responsibilities.
How did you 'get to know' your main characters? Did they ever surprise you?
I like to brainstorm my characters with my husband. I like to talk about them and make them real. Lucas surprised me more than Marji. Marji is curious and open to experiencing the BDSM world. Lucas was the most conflicted. He has a life where he's isolated himself from the world he once inhabited. He has more hurdles to cross to make a commitment to reenter that world. His devotion to his daughter and his relationship with his parents surprised me, in a good way.
What was your favorite scene to write?
The final scene. I had it planned from the very beginning and couldn't wait to have it come to life.
What was the most difficult scene to write?
The most difficult scene to write was the consequences of betrayal. It was heartbreaking.
Would you say this book showcases your writing style or is it a departure for you?
I would say the INDULGENCE series is a departure from my normal dark romance. There is still suspense, but these standalone novellas are not as dark. They're sexy and hot. They don't require the concentration of my dark romance series. They aren't as layered. They are meant to be the kind of story you can read that will leave you satisfied and smiling.
What do you want people to take away from reading this book?
I would like people to take away the idea that it's never too late to explore your desires. You can't learn if something is for you until you give your all. Maybe it will be, maybe it won't. Unless you try, you'll never know.
What are you currently working on? What other releases do you have planned?
I am currently writing FLAME, book #2 of my upcoming trilogy, WEB OF DESIRE. If you've read WEB OF SIN and/ or TANGLED WEB, WEB OF DESIRE is in the same Chicago underground world of Sterling Sparrow. WEB OF DESIRE- SPARK, FLAME, and ASHES is Patrick's story. And I promise it isn't what you expect.
Thanks for blogging at HJ!
Giveaway:

$25 Amazon gift card and a signed copy of Unforgettable (open internationally)
To enter Giveaway: Please complete the Rafflecopter form and Post a comment to this Q:

Could you do what Marji did?
Excerpt from Unforgettable:
Exploring this world with someone you trust would make entering it together possible. For someone like me who is new and without a trusted partner, I believe Lace and Leather may be my answer. According to Dr. Kizer's notes, the club has clients who will help people like me explore. People who are trusted.
I know that isn't the same thing as my trusting them, but it's a start.
While Dr. Kizer mostly sends couples, according to my research, Lace and Leather also accepts willing singles.
That's me.
A single.
I am not sure what I want to get out of this night or even if I can go through with it. I guess I'm tired of transcribing other people's unforgettable experiences and am ready to have one of my own.
Taking a deep breath, I pull my car back onto the dark, secluded street and turn into the entrance of the long driveway. After I enter a code into the small box near the entrance, the gate before me opens.
I may have facilitated my own invitation. I may have made the email sound like Dr. Kizer was referring one of her clients, including all of the background information as if she were. It was either that or admit to my boss what I wanted to do.
The way I look at it is that my facilitating the referral is kind of the same thing, without the middle man.
Well, that's what I keep telling myself.
My heart thumps faster as the gate slides to the side. Taking a deep breath, my grip on the steering wheel tightens. I press the accelerator and drive forward. The lights of the impressive large building come into view. It's a historic mansion that has been present in this rural area of Wisconsin for over a hundred years. Only in the last fifteen years has it been transformed into a private club.
According to lore, the home was built by a wealthy family who came to this area from Canada. I doubt that when they had this masterpiece of a home constructed they had any idea what it would become. It's not that it is now a blatant, crude sex club. On the contrary, Lace and Leather is elite. And as I said, you must be a VIP or have a referral to enter.
Thankfully, I have Dr. Kizer's referral.
I slow my car as I approach the front circular driveway. Standing at the bottom of the large sweeping steps is a man in a dark gray uniform. While I usually notice a man in uniform, it's his other accessory that catches my attention. He's wearing a mask. It's black and covers his nose with openings for his eyes, a simple party mask. I suddenly recall Dr. Kizer's instructions. All visitors are to arrive prepared with a form of facial covering, something to keep everyone in attendance anonymous.
Bringing my car to a stop, I roll down my window.
The gentleman doesn't say a word, only reaches for the door handle to help me exit my car and enter Lace and Leather.
My voice quakes. "Um, I'm sorry. I forgot…"
His full lips straighten as he nods. His voice is deep and his enunciation and timbre practiced to the point of perfection. "We've been expecting you."
I blink up at his thick neck and broad shoulders. "Maybe another—"
"This is your first time," he says, not as a question.
Undoubtedly, my trembling grip of the steering wheel and my lack of preparedness all help with his assessment. And then I realize it was the code I was sent, the one I entered. It would make sense that the security for Lace and Leather knows the code of each entering patron.
"It is." My first time. I wave him off. "And it seems that I'm not prepared. Not to worry, I'll come back another time."
Reaching into the pocket of his jacket, he removes a piece of white satin. "White is for first timers. Next time, you will be prepared."
My pulse increases.
That didn't seem like a suggestion.
I fight the urge to reply. Yes, Sir. I will be.
"I-I um…"
He opens the car door and offers me his large gloved hand. "Welcome to Lace and Leather. Our first-time guests are special. I believe Dr. Kizer sent you."
Again, he isn't questioning.
"Yes, she did." As I stand on my high heels, my pulse kicks up even further until my knees wobble. I grip his hand tighter as the skirt of my black dress flutters lightly in the summer breeze. "Honestly, I'm not sure anymore if I should stay."
"I'll show you to Dorothy." With his other hand, he lifts the white satin. "First, you must put this on. I can help." His grin grows. "Unless you've changed your mind and plan to leave."
Peering upward at the majestic mansion, I take in the warm golden glow shining from the windows as the sound of jazz music infiltrates the night air. "Will I…what if…I change my mind?"
"Dorothy will show you around. You are free to leave at any time."
Inhaling, I nod, let go of his hand, and turn away, showing him the back of my head. "Okay, please put on the blindfold."
"It's not a blindfold. Here at Lace and Leather we encourage you to use your senses. Sight is a powerful sense." He eases the white satin over my eyes. Sewn openings fit perfectly over my eyes as the satin covers the top of my nose.
Except that it is white and tied in the back, it covers me as his mask does him.
After it is secured, the gentleman again offers me his hand. "Let me escort you up the stairs. The masks take a while to get used to wearing."
I place my hand in his, aware of how small I feel next to him. "Do you…? Are you…?"
"Not tonight, ma'am. I'm working."
I nod. "Okay. Thank you."
My shoulders straighten as he opens the door inward.
This is it…
Excerpt. © Reprinted by permission. All rights reserved.


Book Info:
Marji
Working for a therapist who specializes in exploring hidden desires sounds like a dream job. It is if hearing other people's fantasies and discoveries is your cup of tea. The problem is that I'm tired of hearing about them. I want more. I want to experience them.
What harm will it do if I indulge just one time?
That's where Lace and Leather comes in.
A falsified referral and I'm in the door.
One visit is all I want.
Lucas
Sometimes plans change. Sometimes life throws curves. Sometimes we must force ourselves to move forward and take life a day at a time.
I did all that.
Now I want more.
I want to remember what it is like to do more than exist, what it's like to live. I want to learn if the desires I once possessed still exist. I'm not looking for anyone to replace my wife or the mother of my daughter. I only want to see if I'm still the man I was.
That's why I decide to return to a place where that discovery is possible, Lace and Leather.
One visit is all I want.
From New York Times, Wall Street Journal, and USA Today bestselling author Aleatha Romig comes another of her steamy novellas exploring hidden desires. UNFORGETTABLE is a stand-alone story in the INDULGENCE series.
*Warning: reading may set your e-reader on fire while bringing a smile to your face.
Have you been Aleatha'd?
Book Links: Amazon | B&N | iTunes | Kobo | Google |


Meet the Author:
Aleatha Romig is a New York Times, Wall Street Journal, and USA Today bestselling author who lives in Indiana, USA. She grew up in Mishawaka, graduated from Indiana University, and is currently living south of Indianapolis. Aleatha has raised three children with her high school sweetheart and husband of over thirty years. Before she became a full-time author, she worked days as a dental hygienist and spent her nights writing. Now, when she's not imagining mind-blowing twists and turns, she likes to spend her time with her family and friends. Her other pastimes include reading and creating heroes/anti-heroes who haunt your dreams!
Aleatha released her first novel, CONSEQUENCES, in August of 2011. CONSEQUENCES became a bestselling series with five novels and two companions released from 2011 through 2015. The compelling and epic story of Anthony and Claire Rawlings has graced more than half a million e-readers. Aleatha released the first of her series TALES FROM THE DARK SIDE, INSIDIOUS, in the fall of 2014. These stand-alone thrillers continue Aleatha's twisted style with an increase in heat.
In the fall of 2015, Aleatha moved headfirst into the world of dark romantic suspense saga with the release of BETRAYAL, the first of her five-novel INFIDELITY series that has taken the reading world by storm. She also began her traditional publishing career with Thomas and Mercer. Her books INTO THE LIGHT and AWAY FROM THE DARK were published through this mystery/thriller publisher in 2016.
In the spring of 2017, Aleatha released her first stand-alone, fun, and sexy romantic comedy PLUS ONE, followed by ONE NIGHT, and ANOTHER ONE. Her range of genres includes erotic romance novellas in her INDULGENCE series.
Aleatha returned to her dark roots in 2018 with WEB OF SIN, a dark romantic trilogy with an all new anti-hero. She's continuing in that same dark, underground world with TANGLED WEB and WEB OF DESIRE.
Aleatha is a "Published Author's Network" member of the Romance Writers of America, NINC, and PEN America. She is represented by Kevan Lyon of Marsal Lyon Literary Agency. Her marketing is represented by Wildfire Marketing.
Website | Facebook | Twitter | Instagram | GoodReads |