In Once Upon A Cowboy Christmas by Soraya Lane, Cody Ford has returned from New York to the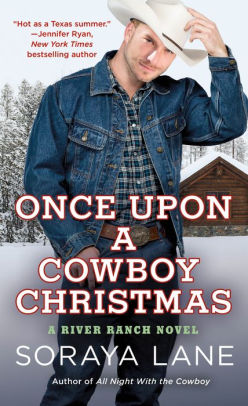 family ranch to see his father, who has cancer. He ran away from town when his mother had been diagnosed with cancer, not even returning until her funeral. Now he doesn't want to miss what could be the last Christmas with his father. What he doesn't expect is to find his father's nurse was Lexi, the girl he left behind when he ran. He wants a second chance, but Lexi has a hard time believing he won't run away again. She's dealing with her own issues, including receiving a notice that her mother's nursing home was being shut down and she had to move her before Christmas. When it comes out that Cody is involved in that deal, will she be able to convince him to keep the nursing home open, and will she be enough for him to stick around this time?
I liked Lexi. Having a relative who had Alzheimer's like her mother, I was sympathetic to her struggle, not only with dealing with the disease itself, but also with the difficulty of having to move her mother to another home. It's not easy, and having gone through something similar with my relative, I was able to sympathize with her.
My problem with this story lies mostly with Cody. When his mother was diagnosed with cancer and was dying, when she needed him the most, he took off. Not only did he deny her the opportunity to say goodbye, but he also left his father and siblings behind as well. He was eighteen, and even though he was young, he could have handled things better.
He comes back to town, and while it seems like he's trying to do better this time with his father, he's really not. He rarely comes home to visit him. I also found him to be contradictive. At one point he says that he cared for Lexi before he left but he didn't love her, then later on he says he had written her a letter after he left stating that he loved her but had to leave. So, which was it? He also mentions how much he loves working the ranch, even though people thought he didn't. Then it's mentioned that a rancher's life wasn't for him. So, once again, which is it? Does he love it or not? His feelings were inconsistent.
Other than Cody, I loved his family, especially his father, Walter. What he did for Lexi and her mother was extremely generous. I also loved how Cody's siblings act as if Lexi and her young son are a part of their family, even before Cody came back into the picture.
Things between Cody and Lexi were resolved much too quickly in my opinion. After everything that went down, I had a hard time buying that Lexi would forgive him as quickly as she did.
I liked the story but I didn't love it, mainly because of Cody. This book would be for those who enjoy small-town romances.
Book Info: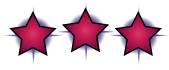 Publication: October 29, 2019 | St. Martin's Press | River Ranch #3
Cody Ford is a Wall Street honcho with humble Texas roots. This holiday season, he'd be content to just stay in New York and not face his family―and dodge their questions about when and with whom he plans to settle down. . .and if he will do so back at home. But his father isn't getting any younger, and Cody doesn't want to miss any last chances to see him and the rest of the folks back on the ranch. The last person Cody was expecting to see? His one-time girlfriend, Lexi Murphy, who's been working as his dad's new live-in nurse.
Lexi still holds a grudge against Cody. Back then, the college-bound heartthrob believed he was too good for a small-town girl like Lexi. But now Cody can't help but see her in a whole new light. Could it be that this beautiful single mother with an unbeatable can-do spirit is the one he's been waiting for all along? That depends on whether Cody can prove to Lexi that, this time, he means business―and if a sudden snowstorm can lend just the right amount of Christmas magic to help move things along.