Today it is my pleasure to Welcome author
Juno Rushdan
to HJ!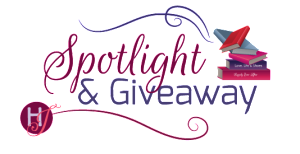 Hi Juno and welcome to HJ! We're so excited to chat with you about your new release, Unsuspecting Target!

It's a pleasure to be here to connect with readers. Thanks for having me.

Please summarize the book for the readers here: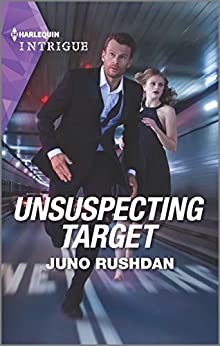 Manhattan becomes a death trap for Wendy Haas after a hit is put out on her. She won't survive the night without help, but when Jagger Carr—the man who once broke her heart and is supposed to be in prison—shows up, trusting him could be a dangerous gamble. Jagger defies orders as an assassin for the cartel and risks everything to save her. As past secrets are revealed, Jagger and Wendy might get a second chance at love…if they can stay alive.

Please share the opening lines of this book:
Laughing at her escort's flirtatious comment, Wendy Haas glanced across the crowded reception hall of the gala and froze as she spotted trouble incarnate. The bubble of amusement in her chest burst and she struggled to breathe. Staring back at her was Jagger Carr—the one man who could derail her life, for a second time.
Please share a few Fun facts about this book…
I'm a native New Yorker and this is the first book that I've written set in that city. This one had me craving all sorts of things I associate with home: a $1 slice of NY style pizza, the recession special at Gray's Papaya (two of the yummiest hot dogs ever), dumplings from Chinatown, black and white cookies from Zabar's, and Blue Point oysters. Goodness, now I'm hungry, lol.
Please tell us a little about the characters in your book. As you wrote your protagonist was there anything about them that surprised you?
I always write heroes and heroines who are smart and strong. But Jagger's resourcefulness and ingenuity blew me away. This character was constantly telling me how to get him out of trouble. Then I had to go research his ideas so I could write them.
If your book was optioned for a movie, what scene would you use for the audition of the main characters and why?
The mix of tension and chemistry in this scene would be good for an audition:
The rain came down harder if that was possible. She looked outside at the torrent. Considered everything that had happened between them and how they'd gotten there.
The crushing weight of guilt settled in her chest. If he had never met her, he'd be better off. Never would've gone to prison. Never would've gotten caught up with the cartel. Sure as hell wouldn't be on their hit list. He'd be happy, safe, might even be married with a kid or two.
Jagger drove down a dark unpaved path through a stretch of woods and parked. There was a house or a cabin in front of them.
"We're here."
She didn't even care where here was. "I'm bad news for you. Not the other way around. I ruined your life, and I'm doing it all over again."
"What's happening now isn't your fault."
But what happened ten years ago was. "You can't keep saving me. It's going to cost you your life one of these days."
"If it does, then it does."
She clasped his arm. "You have to know when to cut your losses on a bad bet. I'm not worth it."
"Something bad brought us together. Something worse separated us. Now this, but it's not your fault. And I'm never going to sit back and let someone hurt you."
"Because of some stupid promise you made to my brother?"
"No," Jagger said, "not because of your brother."
"Then why?"
He lowered his head. "I guess I can't help myself when it comes to you."
"Even though you hate me?"
His eyes cut to hers, and he fixed her with a fiery stare that made her belly curl and the insides of her thighs tingle. The next thing she knew, his fingers were tangling in her hair and he brought her mouth to his.
She put her hands to his chest in a kneejerk reaction to push him away, but a heartbeat later when his tongue slid between her lips and stroked deep, caressing hers, she tasted him. It filled her up, rendering her unable to think straight, and she found herself pulling him closer. Kissing him back. Her hands slid up his chest and her fingers curled tight into his shirt. It was like some dam inside her that had been holding back years of desire and need broke in a hot rush, and a surge of sensation flooded her body.
His arm locked around her, bringing her against the hard, rugged lines of the one man she'd never stopped wanting. Craving. She needed to keep touching him, holding him. To kiss him for hours, the way they used to.
He moaned in her mouth, abruptly drew back, letting her go, and stared at her. "I don't hate you, Wendy. I never could."
What do you want people to take away from reading this book?
I want readers to remember that real love is worth fighting for. Beyond that, I want them to enjoy the thrill ride.
What are you currently working on? What other releases do you have planned?
I'm currently writing the fourth book in my Fugitive Heroes: Topaz Unit series. The first book, Rogue Operation, debuts Oct 26th. My next release is called Tracing a Kidnapper and it's part of a multi-author Behavioral Analysis Unit series. It's scheduled to come out on Aug 24th.

Thanks for blogging at HJ!
Giveaway:

A $10 gift card and signed print copy of Tracing a Kidnapper. This is US only. For an international winner: a gift card and unsigned copy from the Book Depository.
To enter Giveaway: Please complete the Rafflecopter form and Post a comment to this Q:

What would you do for a second chance with the love of your life?
Excerpt from Unsuspecting Target:
"Did you read the article in the New Yorker that said the tunnels are the biggest targets for terrorists? The soil above the tunnel has shifted and there are cracks. What if something happens inside and—"
"Not today. The tunnel will hold." He grasped her hand and interlaced their fingers. "Take a deep breath," he said, and she did.
"Another, slower."
He understood how serious her claustrophobia was. She had difficulty in elevators, which was hell in Manhattan, and avoided the subway, a more expensive kind of hell in the city. Flying was okay for her, and he suspected it had something to do with being able to see outside through the window. The Lincoln Tunnel, however, was intolerable.
Wendy flicked a terrified glance at the current source of her fear.
He put their clasped hands on his chest, and her gaze returned to his.
"I don't know." She shook her head and squeezed her eyes closed. "I don't think I can make it."
He tightened his grip on her soft hand, needing to find a way to stem her anxiety. "Hey." The single word drew her focus back to him.
"We'll make it through, together. I promise. Besides, there's no way the cartel is lucky enough for some freak accident to take us out."
She gave a small, sad chuckle. "That's a good point," she said.
"What would be the chances? It would take insane odds. Right?"
"Exactly."
Wendy gulped and nodded slowly. "I'll try."
"Try? You're Wendy Haas. The most determined person I know when you set your mind to something. Strong and beautiful and smart. A fighter with guts, who never gives in." And it was for all those reasons that he'd been cruel to her on her last visit with him in prison.
She heaved a deep breath. "Well, that's a lot to live up to."
"Not for a tough cookie like you."
Something changed in the air as she turned her mesmerizing blue gaze on him. A hundred memories floated into his mind. Kissing her in the rain. Long chats snuggled together in front of the fire. Making love to her, consumed with a breathless need, only for her. Never wanting to let her go.
"Don't look at me like that," she said.
"Why not?"
"Because—"
The lights on the monitor below the dashboard and the instrument panel flickered. The radio turned on and pop music filled the car—
Imagine Dragons' latest song from whatever movie was dominating the box office. They exchanged a surprised glance.
He released her hand and hit the button to switch off the radio.
Nothing happened. Music continued to blare, lyrics wrapping around them.
It was the strangest thing.
He stabbed the button for the radio again—the music kept playing.
"What's happening?" Wendy asked, pressing back against her seat.
"I don't know."
The radio bounced from FM to AM. Static boomed across the airwaves.
Wendy turned the dial for the volume with no effect. "What the hell?" she asked over the noise.
Suddenly the radio cut out.
Silence descended and a chill shot up his spine, but he kept a bead on their progress toward the tunnel. They were almost there.
One hundred yards from the entrance.
Racking his brain for an explanation as to why his car was possessed, a terrible suspicion slithered into his head. There were two possibilities. Best case, a short in the electrical system somewhere, somehow. Worst case, they were being hacked.
These days a car was a big computer on wheels.
The Brethren employed individuals from a variety of backgrounds and skill sets, but none of them would be able to infiltrate his vehicle's system. They'd need the VIN number, engine model, to know what electrical system he was using.
Jagger looked up at the sluggish traffic.
They had to make it to the tunnel. Once they were inside, he'd know one way or the other. The structure of the tunnel provided natural shielding. If they were being hacked, the disruptions would stop until they exited on the other side, and if they weren't, the issues would persist.
Either way, he could ditch the car in New Jersey, but they had to cross through first.
Eighty yards to go. The line of cars crept forward.
Inside the tunnel, the speed limit was thirty-five miles per hour.
Their approach to the entrance with the bumper-to-bumper traffic was closer to a painful ten miles per hour crawl.
The monitor on the dashboard flipped through screens and flashed from Radio to Settings to Bluetooth. The wireless connection activated.
Sixty yards.
Trimble, the telematics system, popped up. It was a more robust version of OnStar or Teletrac Navman, which could transmit information from the vehicle to the outside world and allow an occupant to call for help.
Fifty yards.
"Jagger." The shaky male voice over the speakers gave the identity away.
Recognition sliced through him. "Sixty, is that you?"
"I'm sorry, man," Sixty sniveled, his voice tight with pain. "They're making me do it."
Jagger's heart punched into his throat. "Do what? Who's in charge?"
Static crackled through the 4G network connection. Voice mode deactivated.
"Sixty?" His stomach turned inside out. If the Brethren had control of the vehicle's telematics, they were hosed. "Sixty?" Jagger hit the Call for Help button on the screen. When nothing happened, he jabbed an impatient finger at the disconnect icon, trying to sever the connection.
The steering wheel lurched, and the brakes engaged, slamming the car to a jerky stop twenty yards from the entrance of the Lincoln Tunnel. They were close, so close.
Jagger pressed the accelerator, but nada. The engine didn't even rev in response, and the steering wheel had locked.
His heart galloping, he stomped on the gas pedal, smashing down on the accelerator in the hopes of getting the slightest movement.
The car didn't budge. The gears were stuck in Park.
"Nothing is working," he said, jamming his foot on the gas as hard as he could.
Horns blared from the cars stuck in line behind them as the rest of the vehicles in front proceeded into the tunnel. Onlookers from the adjacent stream of traffic in the next lane gawked as they passed by.
"What do we do?" Wendy asked.
The monitor on the dashboard blipped from Trimble to Navigation with mind-blowing speed. A map came up on the screen.
Trimble combined a GPS system with onboard diagnostics that could cross-reference the data from the sensors in the vehicle.
Within seconds, the Brethren would know the exact location of the car.
Jagger had installed the system in case of an emergency or to track the vehicle if it was ever stolen. Their coordinates were highlighted on the monitor. Latitude and longitude, degrees, minutes, down to the seconds.
Slapping the steering wheel, Jagger let loose a string of foul words. "We've got to move. We need to get out of the car."
They both tried the handles, but the doors wouldn't open.
Excerpt. © Reprinted by permission. All rights reserved.


Book Info:
Can they right past wrongs when an enemy's out to steal their future?
Ten years ago, Jagger Carr saved Wendy Haas's life. Circumstances pulled them apart soon after, but when an assassin targets her at a Manhattan charity gala, Wendy has no choice but to trust Jagger, who's now deep undercover. Not even their warring feelings can stop desire from reigniting. But the vengeful cartel gunning for them could destroy any hope for a second chance.
Book Links: Amazon | B&N | iTunes | Kobo | Google |


Meet the Author:
Juno Rushdan is a veteran US Air Force intelligence officer and the award-winning author of romantic thrillers. Her books are action-packed, nail-biting page-turners with twists you won't see coming. Critics from Kirkus, Publishers Weekly, BookPage and Library Journal have called her work "heart-pounding James Bond-ian adventure", "fast-paced", "gripping", "a thrill ride" that "will captivate lovers of romantic thrillers." She is married to her own military hero and is privileged to have two rambunctious kids and a spoiled rescue dog. For a FREE book from Juno: http://bit.ly/JunoFREE. Be sure to follow her on BookBub for the latest on sales: bit.ly/BookBubJuno.
Website | Facebook | Twitter | Instagram | GoodReads |