Today it is my pleasure to Welcome author
Roselle Lim
to HJ!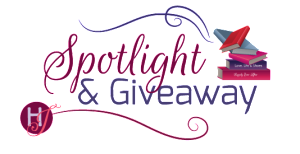 Hi Roselle and welcome to HJ! We're so excited to chat with you about your new release, Vanessa Yu's Magical Paris Tea Shop!

Hi everyone!

Please summarize the book for the readers here: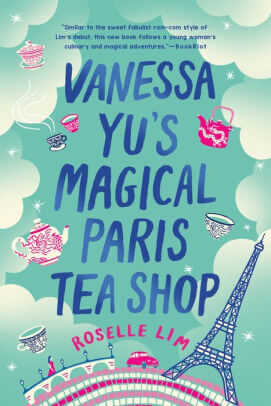 Vanessa is a clairvoyant with no control over her gift, blurting out fortunes and wreaking havoc. After requesting lessons from her equally clairvoyant Aunt Evelyn, she's whisked to Paris. In the City of Lights and Love, Vanessa confronts her destiny and shapes her own future.

Please share your favorite line(s) or quote from this book:
"The problem with comforting someone who had a secret was resisting the urge to shake it out of them as you leaned in for an embrace."
Please share a few Fun facts about this book…
Exploring Paris had always been on my bucket list, but I could never find an opportunity to visit. After speaking with my agent and editor, they encouraged me to go! I had nearly completed the manuscript (after having done extensive online research) when I touched down in the City of Lights.
Research is great, but nothing beats being present in a place to nail the nuances! My original neighborhood for Evelyn's tea shop seemed perfect in photos while drafting, but it was all wrong once I got there and walked around. Unfortunately, I had waited until the last day of my trip to check out where the story took place! In a fortunate twist of fate, my hotel was within Saint-Germain-des-Prés, which turned out to be the perfect setting for both Evelyn's shop and Girard's restaurant! I spent my last few hours in Paris running around taking as many photos of the buildings and streets as I could.
The tourist places Marc takes Vanessa to are the ones I visited! However, Vanessa was more patient in Musée d'Orsay than my young daughter.
As for the characters, a real-life aunt is secretly disguised as one of Vanessa's aunties!
My writing playlist for Vanessa:

Ship to Wreck – Florence + the Machine
Love – INVSN
Dreams – The Cranberries
Heaven Coming Down – The Tea Party
All These Things That I've Done – The Killers
Hope & Ruin – The Trews
Your Type – Carly Rae Jepsen
Call and Answer – Barenaked Ladies
The Scientist – Corinne Bailey Rae
Boy with Luv (feat Halsey) – BTS, Halsey
Only for a Moment – Arkells

I incorporated into the story every French pastry craving I had while writing the manuscript, especially madeleines. I do love those wonderful cake cookies!
What first attracts your Hero to the Heroine and vice versa?
Pure physical attraction combined with springtime in the City of Love. Marc saw a beautiful, American tourist, and Vanessa thought the same.
Did any scene have you blushing, crying or laughing while writing it? And Why?
Any scene with the Aunties! They can be so overpowering, while also providing so much levity. I straight up giggled while writing them. Since I used my own aunties as inspiration, I had a goldmine of memories for material.
This scene is a phone call between Vanessa and her aunties who are having a late night mahjong tournament.
Aunt Gloria once hired a singing zebra to help woo her son's crush by crashing their romantic picnic date. If the aunties back home detected a hint of reciprocation, their heavy-handed version of meddling would ruin the tenuous situation here.
"I'm not sure. I'll have to get back to you on that. You know what she's like."
"Keeps everything hidden like she's ashamed of her feelings." Auntie Ning took the phone and held it close to her mouth. "She needs to stop being tragic and grab that beautiful man with both arms."
"And both legs. Climb that French tree," Auntie Gloria yelled from the background. Her emphatic statement was received with raucous laughter.
The women were clearly enjoying their wine. Mahjong nights with the aunties lasted until the morning, a quarterly event of com- petition, gossip, food, and drink. They went all out with theming, choice of catering, and venue. They handed out prizes for the tournament: spa packages and designer and luxury goods. The grand prize was a tiara and a sash. Ma won a few times and pranced around the house for weeks like she was Miss World.
"Keep an eye on her and take care of her. After you leave, she's all alone over there." Auntie Faye sighed. "I have to go. We love you."
Readers should read this book….
Either to travel from their armchair to Paris and experience the sights, the food, and love, or if they believe destiny is something that can be changed.
What are you currently working on? What other releases do you have in the works?
I'm half way through drafting my next novel, which is set for release in Spring 2022. Sophie Go's Lonely Hearts Club is about a novice matchmaker who returns home to take on the near-impossible task of matchmaking seven, septuagenarian Chinese bachelors. It's an exploration of love in all its many forms. I can't wait for everyone to meet Sophie and the Old Ducks!

Thanks for blogging at HJ!
Giveaway:

e-Copy giveaway of Vanessa Yu's Magical Paris Tea Shop by Roselle Lim
To enter Giveaway: Please complete the Rafflecopter form and Post a comment to this Q:

Do you believe in destiny?
Book Info:
From the critically acclaimed author of Natalie Tan's Book of Luck and Fortune comes a new delightful novel about exploring all the magical possibilities of life in the most extraordinary city of all: Paris.
Vanessa Yu never wanted to see people's fortunes—or misfortunes—in tealeaves.
Ever since she can remember, Vanessa has been able to see people's fortunes at the bottom of their teacups. To avoid blurting out their fortunes, she converts to coffee, but somehow fortunes escape and find a way to complicate her life and the ones of those around her. To add to this plight, her romance life is so nonexistent that her parents enlist the services of a matchmaking expert from Shanghai.
After her matchmaking appointment, Vanessa sees death for the first time. She decides that she can't truly live until she can find a way to get rid of her uncanny abilities. When her eccentric Aunt Evelyn shows up with a tempting offer to whisk her away, Vanessa says au revoir to California and bonjour to Paris. There, Vanessa learns more about herself and the root of her gifts and realizes one thing to be true: knowing one's destiny isn't a curse, but being unable to change it is.
Book Links: Amazon | B&N | iTunes | kobo | Google |


Meet the Author:
Roselle Lim is a Filipino-Chinese writer living on the north shore of Lake Erie.
She loves to write about food and magic.
When she isn't writing, she is sewing, sketching, or pursuing the next craft project.
Website | Facebook | Twitter | Instagram | GoodReads |