Today it is my pleasure to Welcome author
Mimi Jean Pamfiloff
to HJ!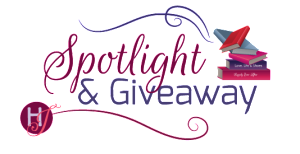 Hi Mimi Jean and welcome to HJ! We're so excited to chat with you about your new release, WALL MEN: Book One: a Haunted House!

Hello to all my readers and fans of the supernatural out there!

Please summarize the book for the readers here: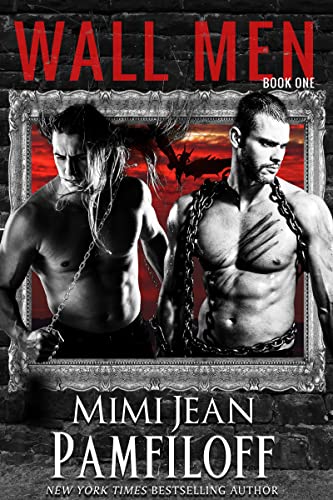 WALL MEN! Oh my, where to start? It starts out reading like a horror novel (even though it's not), about a young woman who inherits her grandma's old, dilapidated estate. And, right before her grandma dies, our heroine Lake is warned there are men living in the walls of the upstairs bedroom, a room she is never to enter. No matter what.
Not only that, but these men are vicious and mean and protect our world from monsters on the other side of the wall.
Months later, Lake finally gets to opening that door, and it's not what she expected!

Please share your favorite line(s) or quote from this book:
I have a few faves, but I love the scene where Lake discovers that maybe her crazy old granny was telling the truth!

"You must open this door, Lake," he says in a low wicked tone. "You must let me out. I am hungry."
Please share a few Fun facts about this book…
The idea of the book started as something completely different. Primarily, a horror novel about a haunted house. But once I started mapping out the plot and decided it would be so much better to go in a different direction, I began pulling inspiration from all my favorite paranormal stories, TV shows, and movies.
Then I asked myself, if I could rewrite all the classic characters and build a new world, what would it look like? Monsterland was born!
What first attracts your Hero to the Heroine and vice versa?
Ha! I think our heroine is a complete mess at first. She's dealing with the passing of her grandma, she has no other family, and suddenly, strange things are happening all around her. If anything, you're wondering when the shoe is going to drop. And how will this young woman, who's been through so much, react when it does!
As for the hero? Well, there are a few in this story. The question is, which one will she ultimately choose?
Did any scene have you blushing, crying or laughing while writing it? And Why?
This is one scene that had everyone gagging, but I won't spoil the actual surprise. It's hilarious. And gross! Here's a snippet:
Alwar looks down at me. "I know you are weak, Lake, but you must eat, or you will die."
I nod in compliance.
"Good." He reaches behind him and messes with a small pile of dirt. He produces a chicken egg and holds it between the tips of his fingernails. "We found this on the way. It is baby food. Open your mouth."
"You feed your babies raw eggs?"
Alwar tilts his head. "No. That would be unsanitary for an infant. This is a baby Flier. I cooked it in its shell. You will eat it. It is filled with many nutrients and protein."
"I-I'm not eating that."
"You will if you want to live. You do care for your people back home, yes? A male that you love?"
I think of Bard. "Loved. Once. But not like that. Not anymore."
Alwar makes a strange face. Shock combined with intrigue. "Either way, you must eat if you want to return home."
I don't want this. But he's right. I'm hurting. "Okay."
With his large fingers, Alwar carefully pops the egg in my mouth, shell and all. I crunch down, praying it doesn't taste like Flier meat.
Oh God. It's worse. Rancid milk mixed with spicy yellow mustard and burnt popcorn. Fuck. Are those bones? Is that what the texture is? I press my hand over my mouth, trying not to gag.
"Swallow it. Quickly. Do not spit it out," Alwar commands. "You must live."
I pinch my nose and gulp, instantly feeling the urge to throw up. Alwar sets me down on my pile of leaves. I sit, and he hands me a nutshell filled with water.
I take it with my shaking hands and hold it to my mouth, gulping hard. "That's not water."
Readers should read this book….
If they want a BIG adventure with men who have BIG personalities. This is a page-turner!
What are you currently working on? What other releases do you have in the works?
I am working on WALL MEN, Book Two (a Vow Broken). It comes out on June 24th! My schedule has been very wonky this year (lots of life stuff happening), so I'm still working on the rest of the year's lineup.

Thanks for blogging at HJ!
Giveaway:

US ONLY. One lucky winner will get a signed paperback of WALL MEN + swag!
To enter Giveaway: Please complete the Rafflecopter form and Post a comment to this Q:

Which monsters scared you the most when you were little?
Excerpt from Wall Men: Book One: a Haunted House:
I pause in the foyer, where I used to saunter down the grand staircase, playing make-believe princess when Grandma would allow it. This was my castle. Now it's an empty shell of echoes from the past.
"How did it get like this?" I take in the dust-coated chandelier hanging over the white marble staircase, which is chipped and cracked. The hand-carved railing leans to one side. If you squint, you can almost imagine how beautiful it once looked. Every inch of this mansion was built by local craftsmen.
"Lake…" says a deep, faint voice.
My back jerks ramrod straight. I swivel on my heel, my eyes darting side to side.
I just heard someone say my name, but that can't be right. There's no one on the property except Bard, and he's in his cottage, packing for a trip to his nephew's.
After several heart-pounding moments, I decide it was the wind and the product of my tired brain. There's no denying my mind is in a dark place, still stuck back in that hospice room, trying to accept that my last living family member is gone.
A frigid gust of wind spirals through the foyer, picking up dust, encircling me.
"God damn. What the hell?" I shut my eyes to keep out the dirt, my hair lifting from my scalp, floating in the air. A cold chill rips through my body, and I carefully back out the front door, unable to see where I'm going. I feel with my hand and manage to slam the front door shut.
What was that?
Still sitting on the porch, Master barks but doesn't come near me. Maybe it's because my entire body is coated in some crazy electrical field. The hair on my arms is like porcupine quills.
Jesus. What's happening? I turn and head for the stone path that leads to my house down the hill. My head's spinning, and my stomach is in tight, painful knots. The acerbic heat of bile rises up my windpipe, and I force myself to swallow it down.
I don't know what that was. I don't want to know. But it wasn't natural.
By the time I get to my cobblestone front walkway, the heebie-jeebies are gone.
Did that happen? Or did I just have a panic attack?
No. That was a dust devil. But dust devils don't form indoors. They don't leave a sticky static residue all over your skin.
Excerpt. © Reprinted by permission. All rights reserved.


Book Info:
From New York Times Bestseller Mimi Jean Pamfiloff comes a suspenseful Dark Fantasy, Wall Men: Book One, a Haunted House.
MONSTERS? VAMPIRES? GHOSTS AND DEMONS? MEN WHO GUARD THE WALL BETWEEN US AND THEM.
I'm sitting at my grandma's bedside, moments away from losing her, when she begins to rant about monsters and men trapped in her old mansion. I practically grew up there, so I know it's the pain meds talking. There's nothing inside that drafty house except rotting books, rusty pipes, and neglected antiques.
"I've written down all the rules, Lake. You must follow them," she tells me, gasping for air. "The Wall Men cannot get free. They are soulless and evil. They will try to seduce you. But you cannot listen. They must remain chained to the wall."
What the…?
In her final breath, she makes me swear to read her journals. But above all, I must promise to never go inside her bedroom, the one that's always kept locked.
Madness!
Weeks after her funeral, I'm forced to confront the neglected estate she's left behind. I can't afford the taxes, so it has to be cleaned and sold.
That's when I hear a deep velvety voice on the other side of her bedroom door, demanding to be let out.
And dammit if I don't want to break my promise and see who's on the other side.
Book Links: Amazon | B&N | iTunes | kobo | Google |


Meet the Author:
MIMI JEAN PAMFILOFF is a New York Times bestselling author who writes insane plot twists that will have you burning through the pages. Whether it's Romance, Suspense/Thriller, or Fantasy, there are always big heroes to root for, smart and resourceful heroines, and a ton of heart pumping excitement in every story.
Mimi lives with her extremely patient husband ("Be right there! Just one more page, honey!"), two pirates-in-training (their boys), and their three spunky dragons (really, just very tiny dogs with big attitudes) Snowy, Mini, and Mack, in the vampire-unfriendly state of Arizona.
Website | Facebook | Twitter | Instagram | GoodReads |