Today it is my pleasure to Welcome author
Michelle Major
to HJ!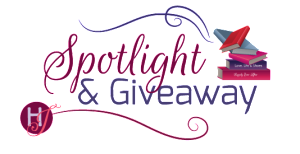 Hi Michelle and welcome to HJ! We're so excited to chat with you about your new release, Wedding Season!

Thanks so much for having me.

Please summarize the book for the readers here: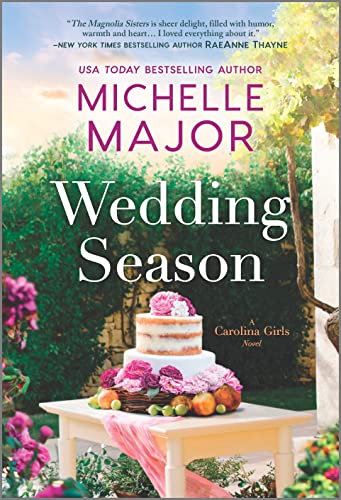 Mariella Jacob and Alex Ralsten are sworn enemies but when they end up working together in the quaint town of Magnolia, North Carolina, something shocking happens—they form a connection that startles them both…daring them to admit that a rocky past might lead to something unexpectedly wonderful.

Please share your favorite line(s) or quote from this book:
When Mariella and Alex are finally being truly honest with each other the most important thing (in my mind) is that she understands she doesn't have to be perfect or have her life altogether to be loved. I think it's an important theme for all of us to keep in mind (particularly with social media). We don't have to be perfect.
"It wasn't you that I doubted," she told him, figuring if there was a time for honesty, that time was now. "I have all the faith in the world in you, Alex. Not so much in myself."
"Can my faith in you be enough?" he asked.
She thought about that, wondered if it could be true. "I wanted to come to you whole."
"Oh, sweetheart, none of us is completely whole at this point. Don't you see?" He placed a hand on either side of her face, the warmth of him heating some of the icy places inside her. "My broken pieces fit with yours. We're only whole together, Mariella. We're better together."
Please share a few Fun facts about this book…
Enemies to lovers and second chances are my very favorite romantic tropes so it was especially fun to have them together in one story.
I got on quite a kick of wedding song playlists for this book. The two songs I had on repeat the most were Unchained Melody and She's Always a Woman.
I normally love writing the third book in any series the best – I know just enough about the town to feel really comfortable and it's still fresh – Mariella and Alex were no exception.
Dogs feature in a lot of my books but as a twist, Alex adopts a (somewhat) challenging rescue cat. My family volunteers as a foster family for a local cat rescue in Colorado so I had lots of real-life research to use.
What first attracts your Hero to the Heroine and vice versa?
Mariella and Alex fight their attraction, but it's the introduction of her teenage daughter – and the vulnerability Mariella can't hide – that first shows Alex a different side to the tough, snarky woman who challenges him at every turn. Alex is a really good guy – which is scary as heck for Mariella and it's his acceptance of her (flaws and all) that convinces her to let down her guard.
Did any scene have you blushing, crying or laughing while writing it? And Why?
After her daughter, Heather, is injured, Mariella starts to get close to the teen. But when Heather's adoptive parents arrive in town, Mariella makes herself scarce. There's a scene with her and Alex when he comes to her house – she is raw and emotional the way moms often can but doesn't feel like she can show it. I loved how he could support her without trying to change her.
"You're really taking this laying low seriously," he told her.
"I promised Heather. Have you met her parents?"
He nodded. "They're nice people who clearly adore her. She has a great family, Mariella. Her dad went back this morning, but her mom is staying through the weekend. I think she's happy for an excuse to fuss over her daughter. The way they make it sound, she's always been fiercely independent and self-sufficient."
"Which probably comes from being abandoned as a baby. My fault."
Mariella's voice sounded hollow, and he wanted to pull her close. Instead, he took the containers out of the carryout bag to keep busy. "Self-sufficient isn't a bad thing. And you didn't abandon her. You put her up for adoption and she was chosen by a great family."
"It's what I wanted for her."
"Are you going to hide out in your house until the weekend?"
"The plan was to lay low for a couple of days. If her mom is now staying until the weekend, then I'm keeping the curtains drawn."
"Do you think that's a little excessive? You could go for a walk around the neighborhood to get some fresh air." He reached out and patted the top of her head. "Potentially shower?"
"Yeah, yeah, point taken. I've been… Well…it's been a rough couple of days to be honest."
"Tell me about it," he said, truly wanting to know. To understand what made this fascinating woman—with her dichotomy of edges and vulnerability—tick.
"You know she spent the night here."
"I do."
"I barely slept a minute. I laid in bed all night listening in case she called out to me. As if she were still a toddler." She started to run a hand through her hair then cringed when her finger immediately got tangled in it. "It was ridiculous but not as absurd as the fact that last night I slept in the guest bedroom."
"Why did you sleep there?"
"When I gave her up, I did my best to set aside any attachment I had to the person she would become. Sometimes my mind would try to imagine her as a child. Birthdays—April thirteenth by the way—were particularly difficult. I would pay attention to other girls who seemed to be around her age. I wanted to imagine my daughter growing up."
She rolled her shoulders like that would displace some of the tension she clearly carried there. "Drinking helped me not to think about her. The drugs and the booze enabled me to tamp down my curiosity. Then the business got bigger and my life got busier. I managed to tamp down thoughts of her, which made me feel even worse. What kind of a mother could let her child slip from her heart?"
"I don't believe you did that." Unable to resist any longer, Alex reached out and drew her to him. He expected her to fight him, but she came willingly. A testament to how much she was struggling right now that she wouldn't rebuff the comfort he offered.
She didn't exactly sink into him but rested her head on his chest. He drew circles on her back with the palm of his hand, hoping to help her feel better.
"You're right," she said against his shirt. "It took more work and more drinking and more…of everything to keep myself shut off from thoughts of her. When I came to Magnolia and I didn't have any of those crutches, regret and what-ifs ran me over like a freight train. But you know what happened?"
"What's that?"
"I made peace with them. Not with what I had done or my guilt over giving her up. Instead, I allowed myself to imagine who she would have become."
She pulled away and looked up at him. "Then she was here and more amazing than I could have imagined. I have no right to want a relationship with her, but I want it with every fiber of my being. So I'm going to hide out here with the curtains drawn unless the store catches fire or zombie apocalypse rains down on us."
"At this point, nothing would surprise me."
Mariella laughed before turning serious again. "As much as Heather wants to keep me a secret from her mom, I don't think I can handle seeing the woman who raised my daughter. I owe her and part of me hates her because she succeeded where I failed. She's a living reminder that I'm a failure. I hate myself for it."
"No." He cupped her face between his hands. "Don't say that. You chose what you believed to be the best option for your baby. You can't hate yourself for a decision you made from a place of pure love."
She seemed to consider that for a moment. "You make more sense than I'd like to admit."
"I'm brilliant," he told her. "One hundred percent genius."
Readers should read this book….
For me, there's so much hope and renewal in spring. It's like the whole world is waking up and ready to show off a bit. Wedding Season is definitely a story of hope and two people who have to overcome a lot from their past. My intention is that it leaves readers feeling all warm and fuzzy on the inside and a little more positive about life in general.
What are you currently working on? What other releases do you have in the works?
I have a few more releases for 2022. In June, A Starlight Summer, the next book in my Welcome to Starlight series, releases. Then in October, readers will head back to Magnolia for the next Carolina Girls book, The Wish List. I'll have one more holiday release with Special Edition. Right now, I'm working on the January Fortunes of Texas book – lots of books from me in the future!

Thanks for blogging at HJ!
Giveaway:

I'd love to give away 3 Signed copies of Wedding Season to readers (US only).
To enter Giveaway: Please complete the Rafflecopter form and Post a comment to this Q:

What is your favorite wedding tradition? Mine is "something old, something new" because I love seeing the creativity of what people choose. For my wedding over 20 years ago, I wore my grandmother's long gloves – my something old.
Excerpt from Wedding Season:
"You're not leaving."
"No way."
"You belong in Magnolia. Who is Alex Ralsten to suggest you don't?"
Mariella tried to smile at Emma and Angi as they stood in the Wildflower Inn's bright kitchen later that night but her face wouldn't cooperate.
She appreciated the solidarity of her two best friends, even though it still surprised her that they would feel any loyalty.
Growing up on the south side of Philadelphia, the only daughter of a single mom who was rarely sober, Mariella hadn't made friends easily. She learned early on not to trust anyone but herself, and eventually her demons had gotten bad enough that even she wasn't reliable.
The one thing she'd had was an intense desire to get out of her life and the poverty that she knew. She'd spent hours in her local library poring over fashion and specifically bridal magazines. It was a different world than the one she knew. Clean and white and brimming with possibilities. That's what she wanted.
One of the older women in the cramped apartment complex where she lived had given her a sewing machine and taught her how to use it. She'd put together a portfolio that, thanks to her socioeconomic situation, landed her a scholarship to Parsons School of Design when she graduated high school.
Her mom hadn't believed she had it in her to make something of herself or escape the nightmare of their life until Mariella had walked out the door and not returned.
For a while, it had been touch and go whether she would actually survive given where she came from and her riotous self-destructive streak. There had been some near misses thanks to her penchant for partying with the wrong crowd. Plus, a string of loser boyfriends and their callous treatment had almost convinced her to give up.
But she kept pushing forward with her eye on the prize and her heart locked up tight. She stopped partying and worked harder than anybody in her class and channeled her dream of a romantic fantasy into dresses that made women believe their perfect lives were attainable.
She was like some modern version of Rumpelstiltskin, spinning hay into gold. The blackness that had been planted in her soul and the shame she felt at what she'd had to do and give up to make her dreams come true had poisoned her from the inside out.
In some ways, she didn't blame her former fiancé. Yes, he was a cheating jerk-wad, but she was at her core unlovable and it had been her folly to believe she could be anything else.
Her friends in Magnolia saw her as someone different. They didn't seem to care about her rough edges but saw the person she desperately wanted to be without knowing how to embody it. They believed she was already that person and who was she to tell them any different?
"He didn't specifically suggest it, more of an implication that this town isn't big enough for the two of us. I just wish he would go away." She shook her head. "I don't want to leave Magnolia."
"You're. Not. Leaving." Angi Guilardi wagged a finger in Mariella's direction. "I'll have words with hoity-toity Alex if I have to."
Angi was an Italian spitfire, and she and Mariella had butted heads over and over when they'd first met. The two of them were like twin sides of the same coin, Emma would have said.
Emma was the glue that held their unlikely trio together. She came from a prominent, wealthy family, the kind of old-money people Mariella's business had catered to for years. Old or new money hadn't mattered when they were ordering a custom gown from Belle Vie.
But Emma had wanted something different, and she'd created a new life for herself in Magnolia. She'd taken a dilapidated mansion and with the help of her contractor fiancé, Cam Arlinghaus, she'd turned the Wildflower Inn into something amazing.
Mariella had practically forced Emma to partner with her. There was something about the restoration of the old house and the new life it was gaining that spoke to Mariella. She'd walked by late one night and immediately felt a deep desire to be a part of it.
She hadn't actually wanted to work with Angi but now she couldn't imagine her life without the creative chef. Without either of these women.
"You're right," she agreed. "I'm not leaving, but Alex is going to be a big part of this community. The Fit Collective has already brought dozens of new residents into town, and I know how it goes with corporations when they pick a headquarters. He's going to sponsor events and add value in ways that I can't. Besides, other than to me, he's a really nice person."
Emma inclined her head. "Are you worried that he's going to be more popular than you?"
"I'm worried that he's going to find a way to belong in Magnolia in a way I'm simply not capable of. People are bound to be reminded that I share a history with him. One where I ruined his life."
"His fiancée was cheating on him," Angi said. "She's the one who ruined his life."
"I publicly humiliated him."
Mariella still couldn't specifically call to mind the details of her tirade, although the images were stamped across her mind like a tattoo. One of the wedding guests had filmed the whole thing and uploaded it to YouTube. Alex's ex-fiancée was an A-list Hollywood actress. America's sweetheart, Amber Turner. Their wedding was to be the thing of fairy tales and probably would have made the cover of People magazine. Instead, grainy photos of an angry Mariella had been splashed across both mainstream magazines and the seedier gossip sites.
Yes, Amber had been the villain, but she'd used her powerful PR machine and her public image to turn the tables and make Mariella the bad guy.
It had been a hard lesson. But Mariella understood she was never meant to be the heroine of anyone's story, even her own.
"Seeing him makes me reconsider all the reasons I chose Magnolia for my new start. I don't want the past to poison my current life."
"We won't let that happen," Emma promised. She reached across the counter to squeeze Mariella's fingers.
"That's right." Angi nodded. "We've got your back. You are part of this town now. Don't let anybody chase you away."
"Maybe I need to be a silent partner for this wedding season?" Mariella could see the disappointment in both of her friends' faces, but she wouldn't back down on this point. "The Wildflower is getting more and more press, and I don't want to taint the narrative. My reputation is going to drag you down."
"That's not true," Emma insisted. "I can name at least three brides who partially chose the inn as a destination because it meant they'd get to work with you on their wedding dresses. You have a gift, Mariella. Both for designing fashion and for creating perfect days."
Mariella chuckled at that. "Nothing about me is perfect."
Angi picked up her phone from the counter, hit a few buttons, and then pushed the device in front of Mariella's face. "You're wrong. This is the photo from last week's wedding."
Mariella smiled. "She looks happy."
"And confident and beautiful," Emma added. "I think some of that confidence comes from the fact that she feels beautiful in the dress you designed for her."
Mariella's return to design had started with the first wedding they'd hosted and Holly Adams, the bride. She was a Magnolia native who married into a political family akin to the Kennedys in their power and reputation. She'd been so nervous and worried about presenting the right image.
Mariella hadn't planned to have anything to do with bridal fashion when she was fired from her own company. Walking away from what she'd built had left a hole in her soul and barely a shred of creativity, not to mention dignity. But she hadn't been able to resist helping sweet and guileless Holly. Because that wedding had gotten national attention, Mariella had also received notice. She'd ignored the reporters that reached out for interviews asking if she was trying to make a comeback in the fashion world.
In the age of online oversharing, there was no rock she could truly hide under. A number of the direct messages she'd received had been from prospective brides who told her how much it meant to them that she cared about making an ordinary woman feel beautiful on her wedding day.
Several of the missives had touched her deeply. The desire to make women feel their best as they started a new chapter in their lives had been one of the things that had driven her in her career.
She'd selectively agreed to work with a few brides, but that didn't mean she wanted the same kind of big career she'd had before.
"I love working with the Wildflower brides to create their perfect gowns." She took the phone from Angi's hand and placed it screen side down on the counter. "But I can't handle more publicity or press right now. I want to live a quiet life. It's all I can manage at the moment."
She hated admitting that but would not lie to her friends. She'd told more lies and half-truths during her downward spiral than she cared to admit. Too many people had been hurt, and she wouldn't take the chance of doing that again.
She winced as Emma and Angi shared a concerned look. "Is it your sobriety?" Emma asked after a moment. "If you're worried about losing control—"
"I'm not going to drink again," Mariella promised. It was a promise she made every day. A vow she'd taken at the rehab center where she'd landed after her life imploded. "Or do anything else. I just don't like what Alex makes me feel."
Another shared look between her friends.
"What?" She held up her hands. "You two understand that I see you making faces, right?"
"You and Alex," Emma murmured. "What's the deal there?"
"Nothing is going on with Alex. We've had nothing to do with each other since the moment I ruined his wedding day." She pointed a finger at each of her friends. "And if the two of you make eye contact with each other one more time we're going to have issues."
"No eye contact," Emma promised.
Angi wiggled the feathery brows that framed her espresso-colored eyes. "But you can't deny the sparks between the two of you."
Mariella felt her mouth drop open. "He might wish he could shoot fire out of his eyes toward me, but no sparks. None."
"Definitely sparks." Emma nodded. "I'm an expert on sparks."
"I agree," Angi said. "He looks at you in a certain way."
"Like I make his stomach upset." Mariella rolled her shoulders as she glanced toward the gleaming tile backsplash when she couldn't quite meet Emma and Angi's speculative gazes. She didn't like the direction this conversation was going and had no intention of admitting, even to her two best friends, the way butterflies flitted through her chest every time she looked at Alex. At least when he wasn't outwardly glaring at her. The angry stares kind of put a damper on the butterfly wings.
He was a handsome man. Thick chestnut-hued hair stylishly cut with a lock that had a tendency to flop into his face, and gorgeous hazel eyes. Tall and solid with just the right amount of muscles and an air of confidence that pulled people to him like a magnet. Her reaction was nothing more than having a pulse.
Excerpt. © Reprinted by permission. All rights reserved.


Book Info:
Mariella Jacob was one of the world's premier bridal designers, but one viral PR disaster later, she's trying to get her torpedoed career back on track in small-town Magnolia, North Carolina. With a secondhand store and a new business venture helping her friends turn the Wildflower Inn into a wedding venue, Mariella is finally putting at least one mistake behind her. Until that mistake—in the glowering, handsome form of Alex Ralsten—moves to Magnolia too.
Mariella ruined Alex's wedding by announcing that his starlet bride-to-be was sleeping with Mariella's fiancé. While he's furious when they're forced to work together, there's no denying Mariella is hardworking, talented…and gorgeous. In fact, though Alex keeps reminding himself that they're enemies, something deeper is growing…daring them to admit that a rocky past might lead to something unexpectedly wonderful.
Book Links: Amazon | B&N | iTunes | kobo | Google |


Meet the Author:
Michelle Major is the Publishers Weekly best-selling, RITA award winning author of over thirty sexy and sweet contemporary romances. She loves second-chances love stories, smart heroines and strong heroes. A Midwesterner at heart, she's made the Rocky Mountains her home for nearly half her life and is thrilled to share her books with readers. Connect with her at www.michellemajor.com.
Website | Facebook | Twitter | Instagram | GoodReads |