Today it is my pleasure to Welcome author
Samanthe Beck
to HJ!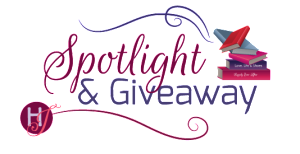 Hi Samanthe and welcome to HJ! We're so excited to chat with you about your new release, Wet and Reckless!

Hi! I'm thrilled to be back!

Please summarize the book a la Twitter style for the readers here: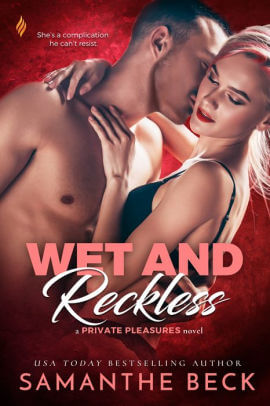 Take one slightly cynical, by-the-book lawman with a protective streak a mile wide, throw a slightly reckless, hitchhiking singer/songwriter in his path, add a summer rainstorm and watch the sparks fly!

Please share the opening lines of this book:
'Hey, handsome, maybe next time you'll let me fiddle with your nightstick?'

The question, delivered with a smile and a wink, replayed in West Donovan's mind as he steered his cruiser along Route 9. Thunderheads gathered above the treetops to the south, but the impending summer storm didn't threaten his mood. Nonexistent traffic, a handful of miles, and a mere fifty minutes stood between him and end of shift. An hour from now, he could be down at Rawley's Pub enjoying a hot meal, a cold beer, and, if things went his way, a cocktail waitress with a little kink for cops.
Please share a few Fun facts about this book…
This is not really about the book, but, fun fact, TODAY is my birthday! Can't think of a better way to celebrate than talking about Wet and Reckless! Also drinking.
Wet and Reckless is the fourth book I've set in the fictional small town of Bluelick, Kentucky. By this point, I feel I can legitimately refer to it as the sexiest small town south of the Mason-Dixon Line!
My heroine, Roxy, is an aspiring singer/songwriter and a deep, abiding Tom Petty stan. I listened to a LOT of Tom Petty while writing the book, and, you know, there are worse songs to have stuck in your head than "Free Fallin'" or "You Got Lucky."
While I was working on Wet and Reckless a neighbor got a Frug, (50% Frenchie, 50% Pug, 100% adorable). I really wanted a Frug, but we have a territorial cat so it never would have worked. Like any good writer, I wrote a Frug into my story, instead. His name is Lucky and my hero, West, is a lot less of a Frug fan than I!
There's a fifth Bluelick book coming out later this year, and readers get a glimpse of the hero and heroine of that story in one scene from Wet and Reckless. I'm interested to see if anyone figures out who's up next!
What first attracts your Hero to the Heroine and vice versa?
Roxy's undeniably left-of-center, which troubles West, but it attracts him at the same time. On top of that, she's a bit of a damsel-in-distress, which appeals to his protect-and-serve instincts. Last, but not least, he secretly gets off on her Nascar flag-girl wardrobe. 😉
Underneath his scowl-y facade, West is the very definition of a "good guy." He's the kind of straight-shooting cop who takes the oath to heart, and while she feels like he is literally a little too good for her thanks to her tendency to bend the rules, she's attached to his ethics and his strength of character. Also, his big dick. (Hey, let's not forget it's a Brazen)!

Using just 5 words, how would you describe Hero and Heroine's love affair?
A super-sexy, slightly-fraught slow burn full of humor and heat.

The First Kiss…
Interesting fact…um…Roxy doesn't kiss guys. That's just not an intimacy she's willing to risk, based on a little advice she got from her mom long ago, warning her that a kiss has the power to unmoor a heart and set a soul sailing. So West and Roxy's first kiss doesn't happen until pretty late in the story. But…It.Is.Epic!
Without revealing too much, what is your favorite scene in the book?
One of my favorite scenes occurs the first time West and Roxy have sex. West has been holding strong, trying to keep her at a safe distance because the woman has gone written all over her, but once he falls, he's just such a goner. He's doomed and he knows it, and I think this little bit of dialogue shows it so well.
"Do it, Roxy. Tear up my bed. Come on my sheets. Make sure that weeks from now when that restless heart of yours has led you somewhere new, I'm lying here drenched in your scent, dreaming of you."

If your book was optioned for a movie, what scene would be absolutely crucial to include?
I have to go with another sexy scene between Roxy and West. He's working his way into her heart, but she's determined to keep things strictly physical, so when he says something a little too close to home, she insists he doesn't really know her.
Here's West's reply:

"I don't know you? That's bullshit, Roxy Belle Goodhart. You like swimming holes and summer storms. Red is your favorite color, and music lives in your soul. You'd give someone in need the shirt off your back, but you have a hard time accepting a hand yourself. And right about now, you'd very much like me to shut up and fuck you. How'm I doing so far?"
Readers should read this book …
If you love sexy small town stories with a lot of heat, a lot of heart, and some laugh-out-loud moments that will leave a smile on your face even after you've reached 'The End'!
Also, if you've enjoyed the other books in the Private Pleasures series–Private Practice, Light Her Fire and Falling for the Enemy–odds are good you're going to enjoy Wet and Reckless.
What are you currently working on? What other releases do you have planned?
I'm waiting to receive cover art for the next book set in Bluelick, KY! It's releasing in late summer and eagle-eyed readers of Wet and Reckless may come away with a clue of the couple that story centers around. It's another really fun, really sexy story, so buckle up!
Thanks for blogging at HJ!
Giveaway:

I've got signed, print copies of the first 3 books in the Private Pleasures series, (Private Practice, Light Her Fire, and Falling for the Enemy), up for grabs to one lucky reader.* *U.S. only due to shipping costs. Apologies to the international readers!
To enter Giveaway: Please complete the Rafflecopter form and Post a comment to this Q:

Wet and Reckless is a little bit of an opposites attract story. West is a straight-arrow cop and Roxy doesn't mean to be a bad girl, but that reckless heart of hers keeps landing her on the wrong side of his thin blue line. How about you? Are you a straight arrow or a wild child?
Excerpt from Wet and Reckless:
Need like a freight train thundered down tracks that led God-only-knew where. Beyond caution, past reason, and straight to hell, most likely, and West didn't give a single shit. Not with his hands finally inside the dick-bait cutoffs Roxy had sashayed around in all night. She'd earned this, and he wasn't relinquishing her ass until he was good and done with it.

No time soon.

First, he intended to wring an orgasm from her with his fingers. She was more than halfway there already. Then he'd drag the shorts down, prop the heels of her bad-girl biker boots against the ceiling of the truck, and use his mouth on her until she sang hallelujah. When she hit just the right note, he'd suck the next orgasm out of her. He didn't care if the whole process left boot tracks all over his headliner. After that, he'd flip her around, haul her cock-teasing ass into the air, and fuck her so thoroughly that when he finally let her crawl out from under him, she'd swear he was still buried inside her.

Her face hovered inches from his, glowing from the moonlight and a sheen of perspiration that made him eager for the sweaty slap of their bodies when he finally started fucking her for real. For now, he'd content himself with the unsteady breaths coming out of her as she stared him down, trying to win this minor standoff they were engaged in.

She didn't have a prayer.
Excerpts. © Reprinted by permission. All rights reserved.


Book Info:
She's a walking, talking disturbance of his peace…
When former Navy SEAL West Donovan trades covert ops for small-town cop, he craves calm and order. Rescuing a sexy, law-bending hitchhiker during a rainstorm raises his gut-level trouble detector—plus a few things south of his gut—into the red zone. He vows to help this particular tumbleweed find her way and keep it professional, but when she becomes his downstairs neighbor, professionalism is sorely tested. He's got red lingerie infiltrating his laundry, sultry songs invading his bedroom, and suddenly he's the one in need of rescue.
Aspiring singer/songwriter Roxy Goodhart ventures to Bluelick, Kentucky to outrun her latest mistake. It's a doozy, involving a lying ex-manager, a dire lack of cash, and a teensy bit of grand larceny. Landing in the long, strong, entirely too tempting arms of the law is no way to keep a low profile while she re-builds her "L.A. or bust" fund. Taking an apartment that—oops—puts her under West…er…in his path every day doesn't help. Testing his impressive reserve is beyond reckless, but she'd love to test it…all…night…long.
Book Links: Amazon | B&N | iTunes | Goodreads |


Meet the Author:
Wine lover, sleep fanatic, and USA Today Bestselling Author of sexy contemporary romance novels, Samanthe Beck lives in Cincinnati, Ohio with her long-suffering husband, Charles, and their turbo-son, Hud. Throw in a furry ninja assassin named Gander, a few hundred Nerf blasters, one electric guitar, (with amp!), and…well…you get the picture.
When not dreaming up fun, fan-your-cheeks ways to get her characters to happy-ever-after, she searches for the perfect cabernet to pair with ASMR podcasts.
Website | Facebook | Twitter | | Instagram |