Today it is my pleasure to Welcome author
Michele Dunaway
to HJ!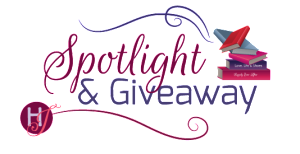 Hi Michele and welcome to HJ! We're so excited to chat with you about your new release, What Happens in the Air!

Can't wait to share with you today!

Please summarize the book for the readers here: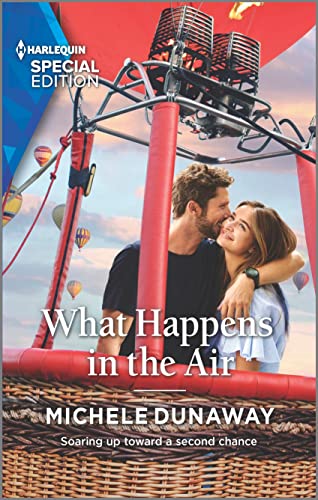 One ran away…the other ran home. For high school sweethearts Shelby Bien and Luke Thornton to find their way back to love, each will have to overcome trust issues and perceived betrayals, especially since they are the only ones who can end their families' feuding. Luke needs Shelby to fly the town's hot air balloon. Shelby needs a cover story for Global Outdoors Magazine. If they work together, maybe they can put the past behind them. Because true love always deserves a second chance.

Please share your favorite line(s) or quote from this book:
Shelby, high up in the air above the world with Luke on a test run of the hot air balloon: "This is why I love flying. When you're up here, it's like the world drops away. Literally." A gaggle of Canadian geese flew below them and settled on a pond. "I didn't know I needed this."
Please share a few Fun facts about this book…
My high school classmate always has a party to watch the Great Forest Park Balloon Race in St. Louis, MO. She had friends flying and they needed an extra crew member. So I helped set up a hot air balloon and put it away. So my research was very hands on and a love letter to where I live and work.
What first attracts your Hero to the Heroine and vice versa?
They grew up next door to each other and were high school sweethearts. When they see each other for the first time in 12 years, it's as adults, and all her emotions of lost love come rushing back.
Did any scene have you blushing, crying or laughing while writing it? And Why?
I'll admit I cried at the black moment, and at the end of the story. But sorry, no spoilers. Instead I'll tell you that Shelby's dilemma is one so many women face. She's a female photojournalist in a man's world. So career versus love. Why can't we have it all? So somewhere far earlier, Shelby thinks: That was the problem. She then tells her mom, "It doesn't matter what my heart or my head want. Both are part of my body, and I have assignments lined up for the next six months. I've worked so hard to get where I am."
Readers should read this book….
if you love small towns, second chances, and a sweet take on finding forever with the boy next door you used to love, then this is a read for you.
What are you currently working on? What other releases do you have in the works?
What Happens in the Air is the first book in the Love in the Valley series for Harlequin Special Edition. All three books are set in the fictional town of Beaumont on the Missouri River, and are second chance reunion stories. All's Fair in Love and Wine debuts in April (check bookstores March 23) and Love's Secret Ingredient comes out in June (check bookstores May 23).

Thanks for blogging at HJ!
Giveaway:

Five lucky readers will receive an autographed copy of What Happens in the Air. If you win, let me know if you want the book personalized. U.S. only.
To enter Giveaway: Please complete the Rafflecopter form and Post a comment to this Q:

Shelby's a photojournalist whose been all over the world doing crazy things, like hanging off mountains and crawling through jungles. What's something fun and wild that you've done in your life, either on vacation or as part of your job?
Excerpt from What Happens in the Air:
The first meeting 12 years later:
Beaumont was a close-knit community, and Shelby imagined everyone felt caught in the middle. Perhaps that was another reason why her parents hadn't told her anything about the feud. Or about Luke's homecoming. Shelby stacked the three cookie boxes onto her arm, shaking her head at Mrs. James's offer of a shopping bag.
"I don't know what I can do. I'll try. But no promises."
Mrs. James picked up her magazine and fanned herself. "Missouri mules and fools, both of those men. You make any progress and I'll give you free cookies for life."
"I'll talk to Dad." And figure out why he hadn't told her about not flying. "I can't believe he or Mr. Thornburg would deliberately hurt the town's reputation."
"Those two were the reasons we started our balloon race. People come from all over the country. How can we host it and not have our own entry?"
With a sympathetic smile, Shelby turned for the door, the cookie boxes now balanced in both arms from chest to chin. The doorbell jangled, and Shelby paused. She peered around the stack so she didn't plow into the incoming customers.
A curly-haired brunette girl whose hair had been tamed into pigtails raced into the store about the same time as an arm covered in soft dark hairs pushed the door inward and held it fully open. "I beat you fair and square!" the child squealed with delight.
Déjà vu washed over Shelby. While the hand was twelve years older, the shape remained similar. She recognized the faded scar on the forearm—she'd caused it when she'd accidentally crashed her bike into his.
"Mrs. James, I won! I finally won!" Realizing someone else was standing in the store, the girl gazed at Shelby with an expectant anticipation. Shelby noted the child had Maren's perky bow lips and Luke's deep brown eyes.
"Hi," Shelby said, her feet rooted as the six-foot frame of Luke Thornburg stepped inside. Her photographer's eye assessed him. He'd filled out—like her, he'd aged and lost his gangly teen awkwardness—but the same dark blond hair swooped away from his forehead. His face registered a mixture of shock and surprise, and his full eyebrows lifted.
They'd once been so in sync, and she knew her expression mirrored his, complete with the small O shape her lips made. She closed her mouth and schooled her features into a neutral expression, a requirement for someone who saw life through the camera lens—observing the action but not taking part.
"Shelby." Luke's mouth formed her name as if a more than a decade hadn't passed, and a sliver of bittersweet longing for lost dreams stabbed into her heart. She ignored the pulse of adrenaline running in her veins.
She'd been in far trickier situations, like dangling off a cliff in the Front Range of the Rockies, but those instances hadn't involved facing her former best friend and first lover—the one who'd declared in emails he wanted to marry you.
Until he hadn't.
Excerpt. © Reprinted by permission. All rights reserved.


Book Info:
TO GET OVER THEIR FIRST LOVE…
They had to come home!
After Luke Thornburg shattered her heart, Shelby Bien fled town to become a jet-setting photographer. She's shocked to find that single dad Luke's back in Beaumont— and that the demise of their love wasn't what it seemed. When they join forces to fly their families' hot-air balloon, it's Shelby's chance at a cover story. And, just maybe, a second chance for the former sweethearts' own story…
Love in the Valley
Book Links: Amazon | B&N | iTunes | kobo | Google |


Meet the Author:
Describing herself as a woman who does way too much and never wants to stop, Michele Dunaway writes about love and second chances in small towns that have cookie stores and wineries.
When Michele's not writing, she's also an award-winning high school English and journalism teacher and a proud mother of two grown daughters. As an avid pet lover, Michele shares her home with far too many rescued cats, who of course completely rule the roost. (You can see those cats on Instagram using #dunawaycats)
Website | Facebook | Twitter | Instagram | GoodReads |