Today it is my pleasure to Welcome author
Anna Bennett
to HJ!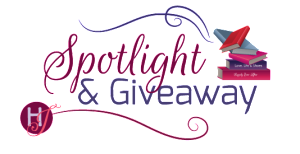 Hi Anna and welcome to HJ! We're so excited to chat with you about your new release, When You Wish Upon a Rogue!

Hi Sara and fellow Junkies! Thanks so much for having me.

Please summarize the book for the readers here: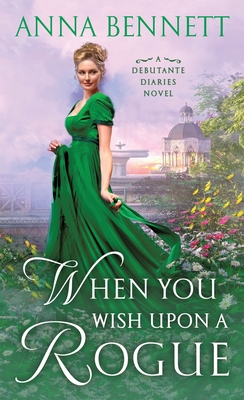 It's a romantic twist on the myth of Persephone and Hades. Sophie, who has a green thumb, accidentally trespasses on one of Reese's properties. When she sees how miserable and sleep-deprived the earl is, she brews him a medicinal cup of tea…and it works. They strike a bargain: she can use his property in exchange for spending one night a week with him. The attraction between them is undeniable, but Sophie is promised to another, and Reese has lots of demons of his own. They'll have to risk everything for a shot at their happy-ever-after.

Please share the opening lines of this book:
At precisely eight o'clock, Miss Sophie Kendall strode to the head of the long, rough-hewn table in the back of Madam Laurent's dress shop and gazed at the women gathered around. They perched on chairs two rows deep, their expectant faces framed by satin-trimmed hats, simple straw bonnets, and white ruffled caps.

This particular moment—just before Sophie spoke, when she felt every pair of eyes trained upon her—was always the most exhilarating.
Please share a few Fun facts about this book…
The earl's lush and hauntingly beautiful garden is modeled after Hades' Underworld—and several sensual scenes take place there.
As part of their deal to spend one night a week together, Sophie establishes a No Touching rule, but never fear—she and Reese get pretty creative. (Check out the exclusive excerpt below if you'd like a glimpse of their creativity.)
The story includes some new snippets from the Debutante's Revenge column, like this one: "Dear Debutantes, If you wish to know whether a man will be a skilled lover, look for small, thoughtful gestures…A man who happily puts your needs above his own is likely to be a generous and ardent lover—and that is the very best kind."
Please tell us a little about the characters in your book. As you wrote your protagonist was there anything about them that surprised you?
Sophie is a pure, selfless soul and a faithful friend. She's the chairperson of the Debutante Underground, a secret society of women who gather to discuss love, desire, sex–and other topics that are taboo in genteel drawing rooms. But her involvement is about to end, because her destitute family is counting on her to marry a wealthy gentleman.
Reese is a very tortured soul…and he refuses to admit it. I don't want to give too much away, but he's basically Hades in hero form. One thing that surprised me is Reese's soft side–maybe because it's only for Sophie.
If your book was optioned for a movie, what scene would you use for the audition of the main characters and why?
Ooh, I'd choose one of the scenes where Sophie and Reese are working out the terms of their deal. It helps show what's at stake for each of them—as well as the attraction that simmers below the surface.
"Did you…that is, were you able to sleep at all?" she asked.
"I did," he said, half incredulous, half relieved.
"That's good," Sophie said sincerely. "Although I think we've proven that you're quite capable of falling asleep without any assistance from me. I wasn't even awake last night. You did it all on your own, Reese."
"No," he said firmly. "I wouldn't have slept without you." He shot her a wary look. "You're not trying to renege on our deal, are you?"
She swallowed. "No. But I can't deny that I'm questioning the wisdom of it."
"Why?" he asked hoarsely. "You spent the night with me, and the world didn't come crashing down. The most scandalous thing that happened was a series of wagers involving buttons."
Sophie stared down at his jacket, still covering her lap. True, nothing untoward had happened—yet. But a strange heat had simmered between them. At times, she'd felt herself involuntarily leaning toward Reese, like a tulip stretching toward the sun. She couldn't admit such a thing to him, but she was fairly certain he felt it too, which was a very dangerous thing.
Because whatever attraction they might feel toward each other simply could not be acted upon.
She was all but betrothed to Lord Singleton and could not disappoint her family, who were depending on her, counting on her, to keep them out of the poorhouse.
"Are you worried someone will find out?" Reese probed. "Because I'll do everything in my power to protect you. To make sure not a single soul knows."
"Yes, it's partly that," Sophie admitted. But she was more afraid she might not be able to resist Reese. That she might begin to long for a future she couldn't possibly have.
"And you've established rules," he said, almost desperately. "I've sworn to abide by them. I wouldn't risk losing you—that is, your help—by violating the terms you set."
And that's when she realized what she must do, as a safeguard. As a last line of defense against her own, irrepressible desires: She had to tell Reese about Lord Singleton—and add one more rule, perhaps the most important of them all.
She set down her tea, handed Reese his jacket, and looked at him earnestly. "One of the reasons I must be especially careful is that I plan to become engaged in a few weeks."
"Engaged," he repeated dully.
"Yes," she continued, matter-of-fact. "To Lord Singleton. We've decided to wait till the end of the season to announce it."
"Singleton," he mused. "The tall, respectable looking bloke you danced with at Lady Rufflebum's ball?"
"Yes."
"I see." He stared at the crystal bowl of buttons sitting on the floor between them, and the vigor she'd seen in his face only moments before vanished. "Sophie, if you want to extricate yourself from this deal—from me—I understand. I won't pretend to be happy about it, but I do understand."
"No," she assured him. "I agreed to help you, and I want to, if I can."
"You already have, just by being here."
She took a deep breath. "I'll promise to stay with you every Friday night until my engagement is announced, if you'll agree to one more rule. One that may seem rather…odd."
He gave her an encouraging nod. "Anything you want."
"Rule number three," she said softly. "We mustn't touch each other."
He shook his head as though confused. "I'd never touch you," he said gruffly. "Unless…unless you wanted me to."
"I know," she said evenly. "But the rule is absolute. No touching. Even if you want to. Even if I want to. And especially if we both want to."
He scrubbed his palms over his face. "I've got it," he said soberly. "No touching."
"Not even contact that could be considered innocent or incidental." She needed a clear, firm line. The Debutante's Revenge had explained how easy it was to succumb to desire. And it would be far easier to resist if she abstained altogether.
Reese gazed at her, his eyes unexpectedly hot. "You have my word."
"Excellent," she managed, as she stood and stretched the stiffness from her limbs. "We have a deal."
"I would offer to shake on it," he said, arching a brow, "but…"
"Your word is good enough for me, Reese. I'm trusting you." That much was true.
The person she didn't trust was herself. She was counting on rule number three to keep her feet on level ground and prevent her from tumbling headfirst over a perilous cliff.
And she hoped it would be enough.
What do you want people to take away from reading this book?
I think this snippet from the Debutante's Revenge says it best: "Embrace your power. Cast your spells. Follow your dreams. And never, ever apologize for who you are."
What are you currently working on? What other releases do you have planned?
I'm working on a fun new series that's a cross between Pride and Prejudice and Love Island. It features three spirited heroines who live in a fashionable seaside resort—that just happens to attract London's most rakish rogues. I'm really excited about it and hope to share more soon!

Thanks for blogging at HJ!
Giveaway:

My publisher has generously offered to give away a print copy of When You Wish Upon a Rogue, U.S. only please. Good luck!
To enter Giveaway: Please complete the Rafflecopter form and Post a comment to this Q:

Thanks so much for having me here today! I'm curious if anyone else is as fascinated with Greek mythology as I am. What other gods would make good historical romance heroes? Poseidon? Zeus? Hermes? Apollo?
Excerpt from When You Wish Upon a Rogue:
Reese's blood was on fire.
Sophie sat across from him like a river nymph, or rather, a lake nymph. Her long blond hair hung in wet waves over her shoulders, and her skin seemed to glow from within. Her thin wet shift stuck to her like seaweed, leaving nothing to the imagination. And he'd imagined plenty.
But Sophie was right—their connection was more than physical.
Unfortunately, the closer they grew, the more he wanted her. In every way.
He gestured toward the pale pink flower resting on her shapely, half-exposed thigh. "May I?" he asked.
She moistened her lips with her tongue, then nodded. "Of course," she said, carefully handing him the flower by the stem.
He took it and gazed deep into her bottomless blue eyes for several seconds. "Sophie Kendall," he began. "You are as mysterious to me as a mermaid and as necessary as the sun. You are everything I'd hoped for and far more than I deserve."
"Reese," she said softly. "That's not true."
"It's absolutely true," he insisted. "I need you to understand it—and believe it. If I were an honorable man, I'd send you away and protect you from this…" He swallowed the knot in his throat. "This thing between us. But I'm a selfish bastard, and you…you are nigh impossible to resist."
Her lips parted and her eyes welled with tears.
He twisted the stem of the flower between his thumb and forefinger, cursing himself for what he was about to do. "I won't hurt you. I won't violate your rules. But you can be damned sure that I'm going to take anything you're willing to give me."
She gave him a wobbly smile. "That seems fair."
Dear God—if she only knew.
Deliberately, he used the flower to caress the arch of her foot, back and forth. Her toes curled in response, and she sighed but didn't pull away.
"How was that?" he murmured.
"Unexpectedly…" She blinked, searching for the word. "…arousing."
"We've only just begun," he said, feeling hopeful—and, maybe, a little smug. Using the lightest touch of the flower petals, he traced a path from her ankle to her knee to her thigh.
She remained still as a statue, but he heard her sharp intake of breath. "Reese," she said, his name a plea on her lips.
"Will you lie down, Sophie?" he asked. "Lie down and try to relax."
She tucked a pillow under her head, stretched out on her side, and smiled. "Our roles have reversed. I'm supposed to tell you to lie down and relax."
"Then I'll lie down too," he said, propping himself on an elbow and facing her.
When she gazed at him sensuously, expectantly, he chuckled. "You might be the death of me," he said. "And if you are, I can think of no better way to go."
"But I haven't done anything," she said, mildly affronted.
The rock-hard erection in his trousers was evidence to the contrary, and, if she happened to look in that direction, the proof would be difficult to miss.
"I meant it purely as a compliment," he assured her, trailing the flower lightly across her forehead. "Close your eyes, Soph."
Her eyelids fluttered shut and the corner of her mouth curled in a half-smile. "Very well. But I'm only agreeable because I find myself exhausted after beating you so soundly in our race."
He chuckled again. "Stands to reason," he said, letting the petals drift over her eyes and cheeks and under her chin.
"That feels so…nice," she breathed, snuggling into her pillow.
"Imagine that it's me touching you," he whispered. "My fingertips running over your skin. My mouth tasting your lips." He brushed the peony over her bare shoulder and down the length of her arm, lingering on the back of her hand.
"You shouldn't say such wicked things," she teased, her thick lashes still flush against her cheeks.
"Saying wicked things isn't against the rules," he quipped. "Besides, there was nothing wicked in what I said."
"No?"
"No. I keep the wicked things in my head. It's a mad crush of improper thoughts in there." For example, at that very moment he was imagining ripping open the front of her shift and burying his head between her breasts before working his way down her belly, spreading her thighs apart and—"
"Reese?" she said, her voice raspy.
He shifted to make more room for his erection. "Yes?"
"I'm pretending, like you said. I'm imagining that you're touching me, and while I know it's probably not as good as the real thing…"
"Definitely not as good," he confirmed.
"Yes. Well, I'm fairly certain that I wouldn't feel this way with anyone else."
Reese's jaw clenched at the thought of Sophie with anyone but him. "You're thinking too much," he said, chiding himself more than her. "Just feel."
He let the peony cruise over the swells of her breasts, freezing when her shoulders trembled. "Too much?" he asked.
"No." Her eyes fluttered open and she looked directly at him. "Are you familiar with The Debutante's Revenge?"
He shook his head. "Whatever it is, it sounds formidable."
"It is," she said proudly. "It's a newspaper advice column devoted to matters of the heart and subjects that are not discussed in genteel drawing rooms."
"And what advice would The Debutante's Revenge give right now?" he asked, brushing the flower across the delicate lines of her collarbone.
"Make your desires known," she said, as if she were quoting from the column. "Ask for what you want."
"What do you want, Sophie?"
"I want…I want you to move the flower a bit lower."
Excerpt. © Reprinted by permission. All rights reserved.


Book Info:
She knows what she wants.
Miss Sophie Kendall is happiest arranging the secret meetings of the Debutante Underground, a group of women who come together to discuss the weekly advice column The Debutante's Revenge. What makes Sophie most unhappy is her impending march down the aisle to a man she does not love. But her family's finances are in increasingly dire straits.
He makes an offer she can't refuse.
Henry Reese, Earl of Warshire, hasn't slept in weeks. Desperate to escape his manor house and its haunting memories, he heads for one of his abandoned London properties. There he meets a beautiful, intriguing woman—trespassing. Reese is far less interested in Sophie's search for a secret meeting spot than he is in her surprising ability to soothe his demons. So he strikes a bargain with her: his shop in exchange for spending one night a week with him.
Is this love for real—or just a dream?
Sophie never expected this to happen. But she cannot deny the fire Reese sparks in her—and soon their shared desire burns bright. Sophie is irrevocably promised to another. But maybe these two ill-fated lovers can find a way to risk it all—all the way to happily ever after…
Book Links: Amazon | B&N | iTunes | Kobo | Google |


Meet the Author:
Anna Bennett is the award-winning author of the Wayward Wallflowers and Debutante Diaries series. Her dream of writing historical romance first took root during a semester in London, where she fell in love with the city, its history, and its pubs. Now she's living happily ever after in Maryland with her tech-savvy husband and kids, who try valiantly not to roll their eyes whenever she quotes Jane Austen.
Website | Facebook | Twitter | Instagram | GoodReads |