Today it is my pleasure to Welcome author
Carolyn Brown
to HJ!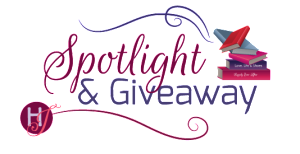 Hi Carolyn and welcome to HJ! We're so excited to chat with you about your new release, The Banty House!

Hello, Sara and everyone at HJ. It's a pleasure to be here again. I always love visiting you all.

Please summarize the book a la Twitter style for the readers here: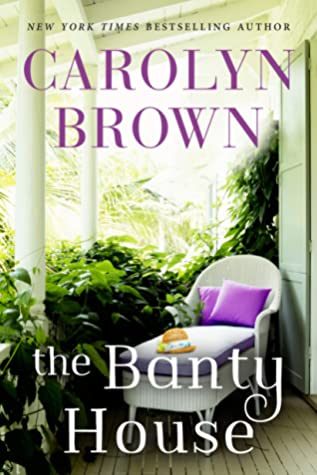 Welcome to The Banty House set in Rooster, Texas. A story of healing, hoping and finding a family, this story is sure to delight young and old alike.

Please share the opening lines of this book:
Change is a good thing.
Kate Carson wished she had the person who had first said that by the throat. She'd choke them until their face turned blue and then slap them for being that color. She didn't like change. First her little town had lost its post office, and then the saloon was blown away by a tornado and the cotton mill went out of business. All that had happened in the past fifty years, and just two weeks ago, her hairdresser had up and dropped graveyard-dead.
Please share a few Fun facts about this book…
Kate Carsen, the oldest of the three sisters, makes moonshine in the basement of The Banty House. One of the other two sisters grows marijuana in the flower beds. The last sister makes jams and jellies, and occasionally a batch of funny brownies if she has an issue with someone. Ginger doesn't know what she's getting into when she agrees to go home with these sisters. Writing this story brought out every emotion in me–I laughed, cried and got angry while I wrote it.
What first attracts your Hero to the Heroine and vice versa?
Ginger stole my heart so I just knew when I introduced her to Sloan she would steal his also. But it didn't happen that way. He was leery of her, and her of him. It was a slow burning romance from the beginning, but exploring all those feelings and getting rid of all that baggage is just what the hero and heroine need.

Using just 5 words, how would you describe Hero and Heroine's love affair?
Sure. Steady. Slow. Sweet. Awesome.

The First Kiss…
"How can you be so calm?" he asked. "Until I felt my old team around me back there, I didn't know if I could get my hands to stop shaking."
She stopped and tiptoed so she could brush a soft kiss across his lips and then took a step back. "They wouldn't have come to help you if they blamed you for what happened over there. They were tellin' you that it's time to let all the guilt go."
Without revealing too much, what is your favorite scene in the book?
This is where Ginger meets Connie on a bench outside of the beauty shop in Hondo, Texas:
Ginger Andrews picked up the small suitcase containing all her belongings and stepped off the bus in Hondo, Texas. Other nineteen-year-old girls might be scared out of their wits to be in a strange town without a single penny to their name, but this wasn't Ginger's first rodeo. Different town and different street, but living on the streets was all the same. She'd survived for the past year, and she'd live through this experience, too. She sat down on a bench and put a hand on her very pregnant stomach. She just hoped that she at least found a shelter before the baby came.
She caught a whiff of hair spray and permanent solution and turned to see that she was sitting in front of a beauty shop. Her reflection in the window showed her stringy blonde hair and gaunt cheeks, which left no doubt that she was a homeless kid. What little pride and dignity she'd had a couple of weeks ago was gone in her time on the road, and the only thing she had left was the baby. She'd vowed from the day the pregnancy test had come up positive that she'd be a good mother and that her child would never go into the system.
"Well, hello there." An older gray-haired woman sat down beside her and lit up a cigarette. "They won't let me smoke in the beauty shop, so I have to come out here for my nicotine fix. You waitin' on a bus?"
"No, ma'am." Ginger pulled her frayed denim jacket tight around her protruding belly.
"Someone goin' to pick you up, then?" The woman took a long drag on her cigarette, and turned her head to blow the smoke away from Ginger. "I'm Connie Carson. What's your name?"
"No one is pickin' me up, and my name is Ginger Andrews, ma'am." Most folks wouldn't even sit down beside someone who might be homeless.
"Then what are you doin' sittin' on a bench here in Hondo?" Connie asked.
"Just restin' up a minute before I get out on the highway to try to hitch a ride." Ginger told the truth. "I've run out of money."
"Good God!" Connie gasped. "Don't you have relatives?"
"No, I just don't." Ginger shrugged. "Been in foster care my whole life up until a year ago. The gover'ment don't pay for kids past eighteen, so I been on my own since then."
"Where's your husband, child?" Connie looked over at Ginger's big belly.
Ginger put her hand on her bulging stomach. "His name was Lucas and he got killed seven months ago, before he ever even knew that I was pregnant." It felt good to talk to someone, even if of the woman reminded her of Marie, the mama from that television show about everyone loving Raymond. Connie even wore bright-red lipstick and had her hair all frizzy like Marie did in the show.
"Where are you from?" Connie asked.
"Kentucky, I guess. That's where I was born, according to my birth certificate. My mama was in prison at the time, so I went into the system," she replied with another shrug. "Guess I'd best get on my way now. Nice talkin' to you."
"Whoa!" Connie almost dropped her cigarette. "You can't be hitchhikin'," she gasped. "Don't you watch them crime shows on the television? Someone could kidnap you so they could steal that baby when it's born, and you'd never see it or daylight again. Why did you leave Kentucky?"
"Nothing for me there but bad memories."
"How far you plannin' on goin' to get away from them ugly memories?" Connie asked.
The woman was sure nosy, but then, she was old. Most of the elderly folks who were regulars at the café where Ginger had worked until they'd closed the doors asked lots of questions, too.
"Until I run out of land," she answered as she stood up. "You have a nice day, now, ma'am."
Connie shook her head and set her mouth in a firm line. "I just can't bear to think of you out there travelin' in your condition. You're comin' home with us."
"Us?" Ginger asked.
"Me and my two sisters, Betsy and Kate. They'll be out of the beauty shop in a few minutes. I'm calling a rule number one," Connie said.
"You think you should ask them about that first? And what's a rule number one?" The woman was crazy for sure. No one took in a complete stranger. Ginger thought of herself as a good person, but for all Connie knew, she could be a serial killer—or for that matter, Connie might be one.
"Come on with me." Connie put what was left of her cigarette in a bucket beside the bench. Then she got Ginger by the hand and tugged. "We'll go ask them together, but I'm tellin' you right now, they'll say yes. They have to, because of Mama's rules."
"Which are?" Ginger stood up, wondering if Mama was the cult leader. Connie seemed to be a little crazy, so maybe it was hereditary.
"The Banty House has rules," Connie said. "You'll have to abide by them. Anyone who walks through the doors has to, but don't worry—they ain't hard to uphold. I been doin' it for my whole life, and I'm still alive and kickin'. Rule number one is the one about takin' in strangers."
If your book was optioned for a movie, what scene would be absolutely crucial to include?
This would be a good scene because it's when Sloan is introduced to Ginger:
He got into his twenty-year-old pickup truck and ate half a dozen cookies while he listened to the radio and drove the half mile up to the Banty House.
Washing their fancy car was his first job on Fridays. Most of the time the car didn't even need to be cleaned, but Connie could find a fleck of dust hiding in a dirt pile. And she knew they stirred up all the dust driving into town on Thursdays for their beauty-shop appointment and their grocery shopping. After it was cleaned up, he'd check the oil and everything under the hood to be sure that nothing was needed there. Then he'd go on to mow the huge lawn and take care of Connie's flower beds. Beyond that, they always found a few odd jobs to keep him busy the rest of the day—sometimes helping Kate in the cellar or maybe doing whatever Betsy needed to make her jams or jellies, or even helping Connie on the days that she decided to move everything out of a guest bedroom to clean it.
They always paid him well for his day's work, but what he liked best was that they invited him to eat dinner with them at noon. Betsy was a fantastic cook, and her biscuits reminded him of his granny's. He parked in his usual spot in front of the house and checked the rosebushes on his way across the yard to see if they needed any buds clipped. He whistled as he made his way up the four steps onto the porch and knocked on the doorjamb. He expected to hear someone yell for him to come on in, but that morning the door flew open and there stood the cutest and the most pregnant little blonde woman he'd seen in a while.
"I'm Sloan. I'm here to work for the Carson sisters today," he said.
This was the first time in his remembrance that they'd brought home a pregnant stray. Usually, it was older women or sometimes men who needed a place to stay for a day or two while their house was being fumigated, or maybe just before they were about to make a move from their home to a nursing facility.
"Hello, Sloan." She stuck out her hand. "Betsy told me that you would be coming this morning. I'm Ginger."
"Pleased to meet you, ma'am." He shook her hand and then dropped it.
"Come on in," Betsy called out from the kitchen. "Have you had breakfast? We've eaten, but there's plenty of leftovers."
"Yes, ma'am, I've eaten." Sloan removed his cap and wiped his feet before entering the house. He slid a sly look over toward Ginger again. Had the old ladies completely lost their minds? This was more than following the first of their deceased mother's rules—the one about not turning away strangers. What if that woman had the baby before they could get rid of her? She might weasel her way right into their hearts with a baby and then rob them blind.
Betsy poked her head around the kitchen door. "I see you've met Ginger. She's stayin' with us. Today she's helping me make elderberry jelly."
"You about to use up all that juice we put up last summer?" Sloan reached for the key to the garage.
"Not quite. I figure it'll last until harvest in late August, and then we'll be ready to start all over. Folks sure like it," Betsy said.
"You should've put in a café years ago," Sloan told her as he headed across the kitchen floor. "If people ever got a taste of your biscuits with elderberry jelly on 'em, they'd swarm the café like ants to an open sugar bowl."
"I'm too old to manage a café, and besides, I'd have to keep a schedule. With my jams and jellies, I just make them when I want to, and folks come to me to buy them. I sold the last of my wild plum the first of the week, so we may make a batch of that today, too," Betsy said.
"If you ladies need me, just holler." Sloan slipped out the door and closed it behind him. He'd have to keep a good eye on the ladies for sure, and see to it that this Ginger woman left in a day or two at the most. Poor old souls were so damn gullible that they didn't know people in the modern world could be conniving.
Readers should read this book …
Because it will reinforce the belief that family doesn't always mean blood or DNA. It can be a family of the heart.
What are you currently working on? What other releases do you have planned?
I'm currently working on another women's fiction, Hummingbird Lane, which will be out in the spring of 2021. The rest of this year's releases include:
Cowboy Courage, June
Sunrise Ranch (A novella), July
Miss Janie's Girls, July
A Little Country Christmas, (a holiday anthology), Sept.
The Daydream Cabin, December
Reissued books:
Honky Tonk Christmas with a bonus novella, Twinkle, Twinkle Lucky Star, October
Christmas at Home (previously Mistletoe Cowboy), October
Thanks for blogging at HJ!
Giveaway:

I'll give away a signed copy of The Banty House.
To enter Giveaway: Please complete the Rafflecopter form and Post a comment to this Q:

What is your favorite memory of a grandmother, aunt, or other elderly person in your family?
Excerpt from The Banty House:
Sloan made sure there wasn't a fleck of dust anywhere on the car, and then he rapped on the back door and went inside. The smell of sweet elderberry jelly filled the whole place. A dozen pint jars sat on the counter. Once the people in the area knew that they were available, they'd fly out of the house pretty damn fast.
No one was in the kitchen, so he poked his head through the basement doorway and yelled, "Kate, you down here?"
"I am, but I'm on my way up, so stay up there," she yelled. "And I've got dibs on you for the whole afternoon."
"Yes, ma'am." If he'd been a drinking man, his mouth would have watered at the aroma of apples and cinnamon floating up the stairs. But Sloan would rather have an actual apple pie than a double shot of moonshine.
Thank goodness the law down in Hondo never bothered much with Rooster, and not even the most conscientious police officer would lock up an eighty-year-old woman for brewing shine for nothing but personal use.
Kate took the steps a little slower than she had when he'd first come home, but she didn't need to pull herself up by the banister by any means. "I want you to plant our cornfield today. It's two weeks since the last frost. I saved seed from last year's crop, so we're ready to go. Come harvest time, I'll be gettin' almighty low on my supply of corn for mash. Since I been makin' flavors, seems like I can hardly keep up."
He held the door for her and then closed it behind her. "You've got everything all safe, and you've double-checked your vent pipes, haven't you?"
"Every week, regular as clockwork, just like Mama taught me, but thanks for reminding me," she said. "Have you met Ginger?"
"Yes, I surely have. Will she be needin' a ride to town later this evenin'?"
Kate shook her head. "No, I don't reckon so. We're going to keep her another day or two."
"How'd you find this one?" Sloan asked.
"Connie found her sittin' on the park bench in front of the beauty shop yesterday." Kate went on to tell him the rest of what had happened.
"I've told y'all before that pickin' up strangers isn't a good thing." Sloan followed her into the kitchen.
"Now, just exactly what could one little bitty pregnant woman do to harm the three of us?" Kate protested.
"She might not be as innocent as she looks," Sloan warned her.
"Well, she's good help in the kitchen, and she says she knows her way around a mop and broom. We may keep her for a while instead of our usual just two or three days."
"Why is that rule so important anyway?" Sloan asked.
"Mama said that we wouldn't want to turn away someone that might be an angel sent from God to help us get through a difficult time," Kate answered.
"Just be careful," Sloan told her.
"Always." Kate patted him on the back. "Shhh . . ." Kate put a finger over her lips. "I hear them all talking in the dining room. Betsy will set the dinner table in there since there's five of us now on Fridays . Speakin' of that, since the garden is comin' on, reckon you could give us another day a week, like maybe Saturday?"
"Yes, ma'am." He nodded. "Starting tomorrow?"
"That would be great," Kate told him.
"What would be great?" Betsy heard the last word as she came through the door separating the dining room and kitchen. She picked up a basket of biscuits. "We've got everything on the table but the sweet tea. By the time y'all get washed up, we'll be ready for grace."
Sloan took his time washing up, then fished a comb from his back pocket and ran it through his black hair. He wore it a little longer these days than he had in the service, but lots of things had changed since then.
He was the last one to the table, and they'd seated him right beside Ginger. He sat down and bowed his head. Betsy said a short grace; then they began to pass the food around the table.
"The rules say that we always bless our food," Kate said. "You figured that out last night, Ginger, but we didn't tell you that we take turns. When Mama was alive, we divided it by oldest to youngest." Kate put a fried chicken leg on her plate. "I say the breakfast prayer. Betsy does the noon one, and Connie takes care of supper."
"Fried chicken is my favorite meal." Sloan was glad they never asked him to pray. He and God hadn't had much of a relationship since he'd lost all his buddies over there in the sandbox.
"Mine, too," Ginger said. "I never learned to fry it like this, though."
"The secret is in being patient. Some things you just can't hurry along." Betsy smiled across the table at her. "The sisters and I've decided that if you're willing, maybe you'd stay through Sunday. That's Easter, you know, and we'd hate for you to be out on the road all alone on a holiday."
"Are you serious?" Ginger asked.
She seemed genuinely surprised at the invitation. Maybe she wasn't out to fleece his friends after all and was really what she claimed to be—just a woman down on her luck.
"Yes, we're very serious. Mama wouldn't want us to turn you out right here at Easter. It was her favorite holiday," Kate offered.
"You barely know me," Ginger said.
"They're pretty good at reading people." Sloan dipped deep into the mashed potatoes when they came his way. "I've seen them follow rule number one a lot of times." They'd sure looked after him plenty of times since his grandmother died.
"And the next morning, we sometimes feed our stranger and send them on their way," Betsy said as she picked up the gravy boat and handed it to Sloan. "Mama said that the rule said we could tell within twenty-four hours if we had an angel or just a passerby."
Connie shot a smile across the table toward her. "I've been wearing a lapis lazuli next to my heart since you got here. It leads to enlightenment and wisdom. In the dream, I saw us all four hunting Easter eggs together. I never go against a dream, just in case it's Mama talkin' to me in spirit form."
She'd given Sloan a small chunk of rose quartz when he first came to work for them. He was supposed to keep it with him at all times, and according to Connie, it would heal all emotional problems. He'd thrown it in the dresser drawer with his socks when he got home and had forgotten all about it until that moment.
"Are you Wiccan?" Ginger asked.
"Not really," Connie answered. "Mama taught me the healing powers of the stones. I didn't even know that it was a part of Wicca until I was grown."
"It's bad enough that everyone has thought our blood was tainted for all these years. We sure don't want them thinking that we're witches." Kate passed the green beans to Connie.
"I'll be glad when we can start gathering garden vegetables. These green beans aren't bad, Betsy, but fresh ones are so much better." Connie sighed.
"You'll have to come up here in the evenings and snap beans with us when they start coming in," Kate told Sloan.
"Be glad to," he said.
Working more than one day a week occasionally in the spring and summer wasn't anything new, but they'd never invited him to sit on the porch and snap beans or shell peas with them. Maybe Connie had consulted her stones and decided that he wasn't getting enough social life.
"Just so y'all know," Kate said, "I've already asked Sloan to start helping us on Saturdays, and he belongs to me that day. We've got to get the corn in the ground, and I'd like to enlarge our garden, especially the strawberry patch for Betsy's jams."
Betsy turned her head slowly and gave Kate the old stink eye. "And I bet you want those strawberries for your moonshine, don't you?"
"Thought I might experiment with it a little," Kate said.
Sloan chuckled. "Sounds like it might be good."
"My best seller is the apple pie, but I thought about trying some different things, like maybe wild grape and even buttered pecan if I can figure out just how to do it all," Kate said.
Excerpts. © Reprinted by permission. All rights reserved.


Book Info:
A homeless young woman finds an unexpected family in beloved New York Times bestselling author Carolyn Brown's novel of healing hearts and new beginnings in a small Texas town.
In the fading town of Rooster, Texas, all that's really left is a service station, a church…and the Banty House, a long-ago Depression-era brothel. For more than seventy-five years, Betsy, Connie, and Kate Carson have called their mama's house a home. The three eccentric sisters get by just fine with their homemade jams and jellies, a little moonshine on the side, and big hearts always open to strangers. Like Ginger Andrews.
An abandoned teen with a baby on the way and nowhere to go, she's given a room to call her own for as long as she wants. The kind invitation is made all the sweeter when Ginger meets the sisters' young handyman, Sloan Baker. But with a past as broken as Ginger's, he's vowed never to get close to anyone again. As a season of change unfolds, Ginger and Sloan might discover a warm haven to heal in the Banty House, a place to finally belong, where hope and dreams never fade.
Book Links: Amazon | B&N | iTunes | Goodreads |


Meet the Author:
Carolyn Brown is a New York Times, USA Today, Wall Street Journal, Publisher's Weekly and #1 Amazon and #1 Washington Post bestselling author and a RITA finalist. She is the author of more than 100 novels and several novellas. She's a recipient of the Bookseller's Best Award, and the prestigious Montlake Diamond Award, and, also a three-time recipient of the National Reader's Choice Award. Brown has been published for more than 20 years, and her books have been translated 19 foreign languages.
When she's not writing, she likes to plot new stories in her backyard with her tom cat, Boots Randolph Terminator Outlaw, who protects the yard from all kinds of wicked varmints like crickets, locusts, and spiders. Visit her at www.carolynbrownbooks.com.
Website | Facebook | Twitter | | Instagram |