Today it is my pleasure to Welcome author
Carrie Ann Ryan
to HJ!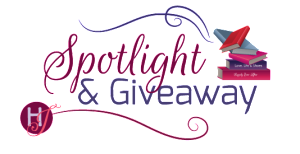 Hi Carrie Ann and welcome to HJ! We're so excited to chat with you about your new release, Whiskey Undone!

Hi! Thanks so much for having me!

Please summarize the book for the readers here: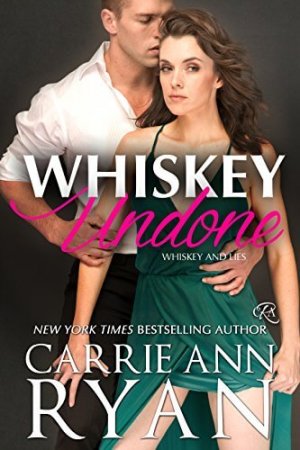 Whiskey Undone is the final book in my Whiskey and Lies series though it's also a stand alone romance. It's about Loch and Ainsley, two best friends who are totally not in love.
Okay, so at least one of them isn't.
Maybe.
And as they start to fall, Loch's past comes back, along with a murder in Whiskey, and Ainsley and Loch's daughter get caught in the cross fires.

Please share the opening lines of this book:
Loch Collins knew the night wasn't going to end anytime soon, but the pounding in his head wished it would. He'd been up most of the night dealing with paperwork and his daughter. Misty's nightmares had forced him to wake up earlier than usual to open his gym since his morning rotation crew had called in sick.
To say he was exhausted, irritated, and not in the mood to deal with people was an understatement.
Please share a few Fun facts about this book…
This was the most suspense filled book I've written to date.
I might have watched too many Criminal Minds episodes before I wrote it.
If you're a Murderino, this book is for you.
I had to taste a few kinds of whiskey to get the book right. Had to.
A Montgomery or two from my other series might make an appearance.
Please tell us a little about the characters in your book. As you wrote your protagonist was there anything about them that surprised you?
Loch is the quiet one of the three brothers and their sister who married into the Montgomery family in my other series.
He doesn't have a lot to say unless it matters.
He's been best friends with Ainsley for years and the two work together well. When his ex left him, along with their baby girl, his family and Ainsley stepped into help. He's never allowed himself to see Ainsley another away. He can't risk everything they have.
Ainsley is AMAZING. She's a firecracker and loving and caring and puts her all into everything. She had a rough go of it, though she doesn't let others know that.
The two of them falling for each other surprised me even though I knew it had to happen.
If your book was optioned for a movie, what scene would you use for the audition of the main characters and why?
I totally already know who I want to be part of the movie…is that bad? haha (Tom Hardy and Hailee Steinfeld!)
"Then let's get out of the cold," Loch said quickly as they walked down the sidewalk, passing tourists and townsfolk, who were on their way to other places along the main road of Whiskey. A lot of the town's income came from tourism, and while the weather might not be too cold at the moment, it was still their downtime.
There was snow coming, Loch could feel it. Once it stopped and stayed on the trees surrounding the old buildings and landmarks, people would come in droves again to take photos and buy trinkets. Some would stay longer for a meal at his brother's place, maybe rent a room at the family inn Kenzie ran. Others would join a dance class at Melody's studio or stop by Loch's gym for a workout. They would read the paper with Fox's stories, and talk about what was going on in the world as they strolled Whiskey's streets. Those that lived locally would send their children to Ainsley's school. All of them were connected to the town in some way. Even if they tried to get away, Whiskey was a part of them.
"How goes school?" He pulled Ainsley close as someone bumped into her, and she leaned into him as they made their way to his house.
"Tiring, but worth it. I love my kids this year, even though I swear the grading is worse than ever. I'm looking forward to spring break, and we're only halfway there from winter break as it is."
He smiled down at her. "I did the same when I was a student. Never really thought of how the teachers felt."
She rolled her eyes and grinned up at him. He swallowed hard, wondering why he couldn't get his mind off her lips tonight.
"No one ever does. And, here we are. It's chillier than I thought it was."
He tugged her close as they made their way to the front of his house. "I should have given you my coat."
She shrugged as she pulled away, letting him open the front door. "I have my own on. I'm not that cold, Loch. Winter isn't over yet, but it's not that bad at the moment."
"Bite your tongue, woman. Don't encourage Mother Nature. Now, where is your laptop?"
"I've got it. Thanks for this, Loch. I need to get a few things done if I want to make my date tomorrow."
Loch froze. Surely, he'd heard her wrong.
"Date?"
What do you want people to take away from reading this book?
I want them to WANT Loch and Ainsley to love each other. I want them to feel what they feel. And I want them to get angry when it matters and fall in love in the end.
What are you currently working on? What other releases do you have planned?
I am current writing two books at once again! haha. I'm finishing up Jagged Ink (Montgomery Ink Colorado Springs Book 3) and on my yet untitled Elements of Five Book 2. (Okay I totally have the title but I want it to be mine a bit longer haha.)
I have a few releases next year….like 12 haha. But up next?
Forever Broken (Talon Pack Book 9) JANUARY 8, 2019
Ashes to Ink (Montgomery Ink: Colorado Springs Book 2.5) JANUARY 22, 2019
Jagged Ink (Montgomery Ink: Colorado Springs Series Book 3) FEBRUARY 19, 2019
Ink by Numbers (Montgomery Ink: Colorado Springs Series Book 3.5) A Newsletter romance in March
From Breath and Ruin (Elements of Five Series Book 1) MARCH 19, 2019
Breaking Without You (Fractured Connection Book 1) APRIL 16, 2019
And more! LOL

Thanks for blogging at HJ!
Giveaway:

I'm giving away FIVE e-copies of Whiskey Secrets (Whiskey and Lies book 1)!
To enter Giveaway: Please complete the Rafflecopter form and Post a comment to this Q:

1) If you love whiskey, what's your favorite kind? 2) What's your favorite romance trope?
Excerpt from Whiskey Undone:
Loch knew he should back away from Ainsley, but at that first, sweet taste of whiskey and woman, he knew he was addicted.
He'd never kissed Ainsley before.
Never allowed himself to get this close.
Never allowed himself to even think about it.
Now, it was all he could think about because she was in his arms, and his mouth was on hers. He knew he should back away and forget that this ever happened.
But he couldn't.
Ainsley pulled away first, but he was the one to take two steps back, his chest heaving. He could still taste her on his tongue, still craved her.
"What…what was that?" Her words came out with a bit of a bite, and he knew he'd deserve it if she punched him in the gut—or worse.
"You said I didn't see you," he growled out. "I see you, Ainsley. And like I said, that's the problem."
He'd repeated the words, yet he still didn't know what they meant. Not really. He needed to figure out what the hell was going on in his head. But it was as if something had come over him. He hadn't been able to hold back from acting on the thoughts that had been in the back of his mind for longer than he cared to admit.
Ainsley's chest rose and fell as she stared at him, and he couldn't help but notice the hard points of her nipples pressing against her shirt. He'd done his best not to look before, to never allow the parts of her that were woman enter his mind for fear that it would ruin it all.
Ainsley was his…everything. Damn it. His best friend. His confidante. Part of his soul.
She couldn't be more.
Not when he'd fuck it all up and ruin whatever they had on a chance that could never work out.
He wasn't the guy women loved for long. They left when they got tired. His job, his past was too hard for them. They weren't safe.
Ainsley, his Ainsley, wouldn't be safe.
She shook her head then took a step toward him.
He didn't move back.
Excerpt. © Reprinted by permission. All rights reserved.


Book Info:
Two best friends follow a dangerous and seductive path in the final standalone novel of the bestselling Whiskey and Lies series from NYT Bestselling Author Carrie Ann Ryan.
Ainsley Harris has always kept a secret from her best friend. She's stood by his side, helped him raise his daughter, and tried to keep her distance even though she's been in love with him for years. She knows he has secrets of his own and she's not willing to chance what they have on a possibility.
Loch Collins has hidden himself and his past from the world for good reason. Darkness always comes back to haunt those who fight against it, and he knows better than most. One night of temper, however, forces him to realize his true feelings for Ainsley—for better or worse.
But Loch's former allies aren't on his side anymore, and now not only is his life and the life of his daughter on the line, but Ainsley is in the crosshairs, as well. Together, two best friends must fight for each other and their small town, because Whiskey has never burned brighter. And danger, it seems, is ever lurking.
Book Links: Amazon | B&N | iTunes | Kobo | Google |


Meet the Author: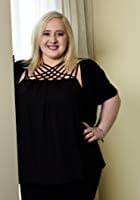 Carrie Ann Ryan is the New York Times and USA Today bestselling author of contemporary and paranormal romance. Her works include the Montgomery Ink, Redwood Pack, Talon Pack, and Gallagher Brothers series, which have sold over 2.0 million books worldwide. She started writing while in graduate school for her advanced degree in chemistry and hasn't stopped since. Carrie Ann has written over fifty novels and novellas with more in the works. When she's not writing about bearded tattooed men or alpha wolves that need to find their mates, she's reading as much as she can and exploring the world of baking and gourmet cooking.
Website | Facebook | Twitter | Instagram | GoodReads |