Today it is my pleasure to Welcome author
Katee Robert
to HJ!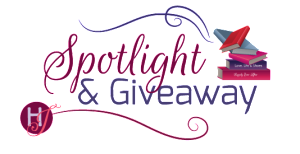 Hi Katee and welcome to HJ! We're so excited to chat with you about your new release, Wicked Beauty!

Thank you so much for having me!

Tell us about the book with this fun little challenge using the title of the book: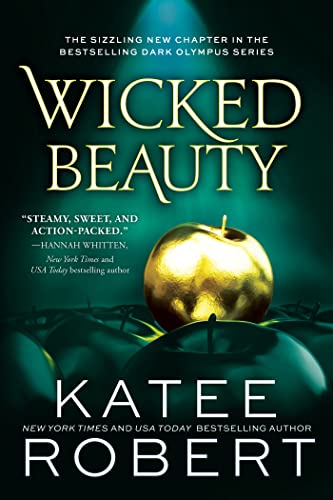 W is for winning at all costs
I is for irresistable
C is for catching feelings for the enemy
K is for kissing people they shouldn't
E is for every person for themselves
D is for deadly
B is for beauty
E is for earnest
A is for arrogance
U is for united against their enemies
T is for terrible exes
Y is for YES, enthusiastically
Please share the opening lines of this book:
"I am so fucking late," I mutter under my breath. The hallways of Dodona Tower are blessedly empty, but that only makes the clock ticking down inside my head worse. Tonight is the night everything changes.
Please tell us a little about the characters in your book.
Achilles and Patroclus are warriors, of sort, in an open relationship. They're both super capable but a study in opposites. Achilles has his eyes on the stars, and Patroclus has his roots planted deep.
Helen is someone who's only ever been valued for her beauty and pedigree, and she's tired of being underestimated.
Please share a few Fun facts about this book…
– I pulled inspiration from a couple myths for the challenges and champions
– It was originally supposed to only be Achilles and Helen as the leads, but I couldn't leave Patroclus behind
– I've wanted to bring Paris to (my brand of) justice ever since I saw the movie Troy.
What first attracts your Hero to the Heroine and vice versa?
It all comes down to strength, though it shows up different in each character. Achilles and Helen initially hate each other, but neither can deny how capable the other is. Patroclus and Helen have a bit of a history and their connection is a tiny bit softer as a result.
The First Kiss…
There is no excuse for what happens next. One moment I'm ready to haul her to her feet and kick her ass out my door. The next… I don't know who moves first. Maybe she arches up. Maybe I dip down. The end result is that I'm kissing Helen Kasios, precious princess of Olympus, the woman I fully intend to marry when I become Ares.
She tastes like victory.
If your book was optioned for a movie, what scene would you use for the audition of the main characters and why?
It would likely be this one just because it's so layered. There's spice, chemistry, and a raw emotional center.
The bedroom door opens.
Achilles steps into the room and pulls the door shut behind him. We both freeze. I'm so fucking close, I could cry. I should have known this wouldn't last, that we'd get interrupted before things escalated enough to truly offer me a reprieve. I should have known this was a foolish, impulsive thing that would most certainly backfire in an aborted orgasm.
I should have known…a lot of things.
I tense, waiting for Patroclus to scramble away from me, to sputter out excuses, to fight or leave. He doesn't move. If anything, he tightens his grip on me, a silent command to stop trying to inch up the bed away from him. I freeze. Patroclus gives me a quick look as if testing my reaction. Whatever my face is doing, apparently it satisfies him. He turns his head just enough to look at Achilles. "You're interrupting."
Achilles's slow smile doesn't reach his dark eyes. "Yeah, I know." He stalks to the chair next to the bed and drops into it, stretching his big body out and taking up too much space. He waves a negligent hand in our direction. "Don't stop on my account."
If your hero had a sexy-times play list, what song(s) would have to be on it?
Probably Crazy In Love from Beyoncé, The Devil is a Gentleman by Merci Raines, and Montero by Lil Nas X.
If you could have given your characters one piece of advice before the opening pages of the book, what – would it be and why?
"Oh, good god, just TALK to each other."
All three of them are a mess in different ways, partially because they make big assumptions about each other. It's fun to work through when writing, though!
What are you currently working on? What are your up-coming releases?*
I'm currently working the fifth Dark Olympus book, which is Hephaestus, Aphrodite, Pandora, and Adonis. Coming up next is The Kraken's Sacrifice in October and a SECRET in July.

Thanks for blogging at HJ!
Giveaway:

$25 Amazon gift card
To enter Giveaway: Please complete the Rafflecopter form and Post a comment to this Q:

Who's your favorite character from the Trojan War?
Excerpt from Wicked Beauty:
I did not anticipate this.
Helen means to compete for the title Ares? The very idea is ludicrous, though as I mentally flip through the histories I read on the subject, I don't think there is any rule against it. It's simply never been done before. There is no precedent.
What happens if she dies in one of the trials? Champions get killed from time to time, though it's the exception rather than the rule. Zeus is hardly going to be able to switch out spouses as prizes on a whim. Even if he could and the Thirteen, the public, and the champions would stand for it… The very idea is laughable. Who can compare to Helen Kasios when it comes to connections and beauty? No one.
It will be a disaster no matter which way I look at it.
I'm so busy thinking, I don't hear her exit. I don't even notice Helen at all until she's standing right in front of me, an arch in her perfect eyebrow. "You never used to be sneaky."
"The last time you saw me, I was eight. People change." Except, now that I'm thinking of it, Helen always was the first to act against type back then. A cute little girl in a spotless sundress…who had no problem bloodying bully's noses and making them cry.
"Some people change." She shrugged. "Either way, spying is beneath you, Patroclus."
We might have been friends as kids, at least until my mothers moved our family out of the city center when I was in third grade, but I haven't seen much of Helen since then. In hindsight, she was a cute kid, but she's always been a goddess to me. She's the one who befriended my awkward younger self and stopped the other kids from teasing me about my glasses. I missed her after I moved away, but those memories faded as time went on.
As an adult, her beauty feels like an assault. In the night, with only the streetlights kissing her high cheekbones and full lips, she looks downright otherworldly. I might have considered her a goddess back then, but she truly looks it now.
"I'm not spying," I manage. My words come out a little hoarse, but fuck, she surprised me. I glance at her feet and frown. "Where are your shoes?"
"I saw you lurking out here and wanted a word." She holds up heels that are high enough to make my feet hurt in sympathy. "I figured you would bolt if you heard me coming."
"I'm one of Athena's people. I would not bolt to avoid talking to you."
Her lips curve. "Guess people do change, after all."
My skin heats. "I'm surprised you remember me." I don't know why I say it. I honestly don't. She's Helen Kasios. She might have been kind to me when we were eight, but that was a long time ago.
Her smile disappears. "We were friends, Patroclus. Of course I didn't forget about you. I missed you after you were gone."
I can't read her tone. She sounds almost stung, but I must be imagining it. "What are you doing here?" I know the answer, but I want to hear her admit it.
"I thought you and I could have a little conversation."
"We have nothing to talk about." Especially if we're about to both be competitors for Ares. I have no intention of winning. It was never the goal when I put my name forward. But by watching Achilles's back, I can ensure he makes it to the final round and wins. The best case scenario, of course, is that we're the two last standing and then I'll step down, but in looking at the competitors, I'm not certain I'll last that long. My strength is in strategy, but I lack a fundamental thing that Achilles and several of the other competitors have—a drive that propels them beyond what normal people can accomplish.
Frankly, I don't like Helen's odds either. But being taken under Athena's wing and learning from her brilliant mind means I know better than to take anything in Olympus at face value. Helen seems like a party girl who flits from event to event, a beautiful bird in a gilded cage. I can't afford to assume that's the truth.
I bet she still has a wicked right hook.
"Patroclus," she says my name slowly, almost as if she's tasting it. "You're the only one who knows I've put my name in as a contender—aside from Athena, of course. I'd say we have more than a few things to talk about."
Easy enough to catch her meaning. "You want me to keep it to myself."
"Yes. At least until it's announced in the opening ceremony tomorrow."
I'm already shaking my head. "No. We might have been friends once, but that was a long time ago. I don't wish you ill, but you're not my priority in this tournament. Achilles is."
She tilts her head to the side and, once again, her sheer beauty steals my breath. I love Achilles, I have since I was a teenager, but there's something about Helen that hits me in a place logic can't touch. She's like some old-world queen who could inspire entire countries to go to war on her behalf.
She's dangerous now.
She laughs, low and sinful. "What Achilles doesn't know won't hurt him."
Excerpts. © Reprinted by permission. All rights reserved.
Book Info:
In Olympus, you either have the power to rule…or you are ruled. Achilles Kallis may have been born with nothing, but as a child he vowed he would claw his way into the poisonous city's inner circle. Now that a coveted role has opened to anyone with the strength to claim it, he and his partner, Patroclus Fotos, plan to compete and double their odds of winning.
Neither expect infamous beauty Helen Kasios to be part of the prize…or for the complicated fire that burns the moment she looks their way.
Zeus may have decided Helen is his to give to away, but she has her own plans. She enters into the competition as a middle finger to the meddling Thirteen rulers, effectively vying for her own hand in marriage. Unfortunately, there are those who would rather see her dead than lead the city. The only people she can trust are the ones she can't keep her hands off―Achilles and Patroclus. But can she really believe they have her best interests at heart when every stolen kiss is a battlefield?
Book Links: Amazon | B& N | iTunes | Google |


Meet the Author:
Katee Robert is a New York Times and USA Today bestselling author of contemporary romance and romantic suspense. Entertainment Weekly calls her writing "unspeakably hot." Her books have sold over a million copies. She lives in the Pacific Northwest with her husband, children, a cat who thinks he's a dog, and two Great Danes who think they're lap dogs.
Website | Facebook | Twitter | Instagram | Goodreads |