Undercover Colton by Addison Fox: When Sami finds out that her employee/date is an FBI agent trying to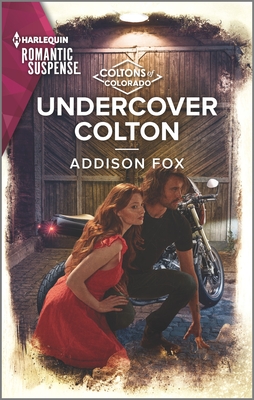 take down her father, she is more than happy to offer her assistance. The voice in her head has always thought that her father had something to do with her mother's death, and she can't stand that he is still involved in the gang antics even though he promised he was clean. The distrust is the big reason she left his care when she turned 18. When her father comes back in her life, she wants to stop his involvement for good.
Dominic Colton is playing with fire when he agrees to a date with the daughter of his target. As an undercover agent, he can't blow his cover. Even though he decides that he shouldn't stay the night, his heart takes over. When Sami finds his badge the next morning, he is shocked when she wants in. He's torn between wanting to leave her out of it and knowing that it is the best angle to go from. When she suggests they act engaged, he's flabbergasted, but he agrees to the charade.
As the two of them go about their ruse, they have to keep an eye out for warning signs, such as men tailing their car or odd meetings in diner parking lots. The one thing they don't keep their eye out for is the real feelings developing between them. As they get deeper into their story, can they find their way out together?
I really liked Sami from the beginning. The way she didn't take any slack from anyone was great to see. You could tell she was torn between wanting a relationship with her father and wanting to stay far away from his business moves. As the story goes on, she builds a relationship with Dom who gives her the feeling of safety which is something that she has never experienced before. Even though she is struggling to trust her father, she builds a bond with Dom and trust forms between the two of them.
Dom struggled with trust due to his own father. After his death, his crimes came to light and have had a foreboding effect on the family since. It was partially the reason for his job choice. After spending time with Sami, he realizes that he feels that he can trust her and is happy to spend the time with her that he is. He isn't sure what will happen after, but she's wearing at his heart each time she is around.
Honestly, the book leaves a lot to be desired. There were a lot of mini storylines, which didn't have a lot to do with Dom and Sami's. It was obviously trying to set up more for them, but it made the book difficult to read as a standalone. I also felt the ending was abrupt. It definitely didn't end like I was expecting it to, nor did I feel like it was a good ending. It feels like there is more of Dom and Sami's story left between the last chapter and the epilogue.
Book Info: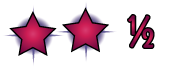 Publication: May 24, 2022 | Harlequin Romantic Suspense | Coltons of Colorado #5
Some feelings can't be hidden
and some can get you killed.
FBI agent Dominic Colton never mixes business with pleasure. Until he falls into bed with Samantha Evans, his prime suspect's daughter. With his cover blown and Sami justifiably angry, Dom is shocked that she's still willing to help. She even suggests the perfect ploy to bring her father to justice. But going undercover also brings Dom and Sami closer…which is far more dangerous.
From Harlequin Romantic Suspense: Danger. Passion. Drama.
Feel the excitement in these uplifting romances, part of The Coltons of Colorado series:
Book 1: Colton's Pursuit of Justice by Marie Ferrarella
Book 2: Snowed In With a Colton by Lisa Childs
Book 3: Colton's Dangerous Reunion by Justine Davis
Book 4: Stalking Colton's Family by Geri Krotow
Book 5: Undercover Colton by Addison Fox
Book 6: Colton Countdown by Tara Taylor Quinn
Book 7: Colton's Secret Sabotage by Deborah Fletcher Mello
Book 8: Colton's Baby Motive by Lara Lacombe
Book 9: Colton's Rogue Investigation by Jennifer D. Bokal