Today it is my pleasure to Welcome author
Sawyer Bennett
to HJ!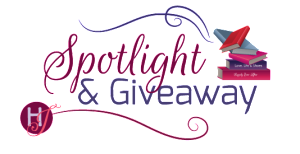 Hi Sawyer and welcome to HJ! We're so excited to chat with you about your new release, Wicked Knight!

Hi, junkies!! xoxo.

Please summarize the book for the readers here: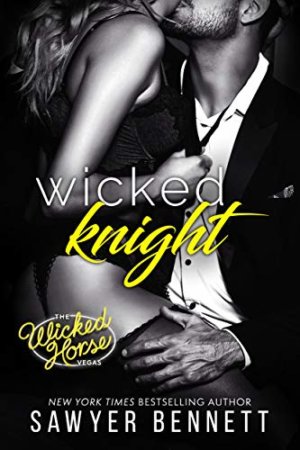 Wicked Knight is a story about so much more than just a sex club! Asher and Hannah have a very unusual beginning, with him offering to wipe clean her debt to him by accompanying him to the Wicked Horse for one night. Working three jobs to get enough money to fight for custody of her daughter, she accepts Asher's offer. But neither of them realize that one night will change the course of both their lives.

Please share your favorite line(s) or quote from this book:
"I like my name on your lips. Always so needy sounding."
Please share a few Fun facts about this book…
Hannah's daughter, Hope, is modeled after my five year old daughter. She is at such a fun age and I had fun picking some of my favorite things to do with my daughter (like junk day!) to add to Hannah and Hope's tale.
What first attracts your Hero to the Heroine and vice versa?
Their initial attraction is physical. Asher notices Hannah when she is cleaning his apartment and uses that attraction to his advantage. While she thinks he's a bit of a dick, she totally appreciates the physical qualities Asher has to offer. It isn't until they get a little further into their 'relationship' that they start to notice other qualities about one another–he appreciates how hard-working and determined she is, and her unwavering dedication to her daughter even in the most desperate of times. She gets glimpses of his caring heart, and realizes that beneath his pain is a man that truly cares.
If your book was optioned for a movie, what scene would you use for the audition of the main characters and why?
This is the first interaction between Asher and Hannah, and it sets the tone for their relationship in the beginning.
"Close the door," I order, not wanting Gerda listening in on us.
She reacts immediately. After she's done my bidding, she turns and starts to blabber. "I'm so sorry, Mr. Knight. I'm not usually that clumsy. I barely touched the vase, but it wobbled. When I tried to steady it, I accidently knocked the damn thing right off the pedestal. But please don't fire me. I need this job more than you can even imagine. I'll pay you back for the vase."
"It was a one-of-a-kind, commissioned piece that cost seventy-five-thousand dollars," I inform her blandly.
"Fuck," she curses again, and I find myself liking that dirty mouth a lot. What I wouldn't give for that mouth on me.
"A payment plan then," she blurts out.
"Pretty sure it would take you the rest of your natural life… and then your children's lives, too, to pay it back," I drawl, taking a step toward her. She holds her ground. Stopping in front of her, I tuck my hands casually in my pockets.
"I work three jobs," she says as she stares up at me. Although she gives off a somewhat tough and sassy exterior, I like that I tower over her and could probably easily break her if I wanted to. "I'll make it work somehow. Please, don't fire me."
"Why three jobs?" I ask curiously, because while she and I are nothing alike, I do admire a hard work ethic.
Her jaw tightens, and she lifts her chin in defiance. Her words are short and clipped. "I have family to take care of."
Not really of interest to me, but I like that she's desperate and part of her fate is now in my hands.
Turning away from her, I saunter over to a file cabinet that's up against one wall. "I would be amenable to you working the debt off for me."
"How?" Her tone is instantly suspicious, and it tells me she's no dummy. She probably knows where I'm going with this.
I ignore her for a moment as I slide the top drawer open. Flipping through a few vertical files, I finally find the one I'm searching for. After I pull out a piece of paper, I close the cabinet.
Turning back to her, I make my offer. "One night with me at my sex club and I'll forgive the entire debt."
Readers should read this book….
I think Asher and Hannah's story is a sweet love story, that is born of a bit of an unconventional arrangement. And who doesn't love a good story about fooling around with the boss? 😉
What are you currently working on? What other releases do you have in the works?
I am SO excited for 2019!!! I am getting ready to launch the Jameson Security Force series in May, a series that is actually a spin-off from the Wicked Horse Series. Jameson will feature Kynan McGrath, who readers will recognize from several of the previous Wicked Horse Vegas books.

Thanks for blogging at HJ!
Giveaway:

Signed paperback of Wicked Knight, US only
To enter Giveaway: Please complete the Rafflecopter form and Post a comment to this Q:

Work relationships…yes or no?
a Rafflecopter giveaway


Excerpt from Wicked Knight:
"Stay the night?" I ask.
"Okay," she replies with a tiny smile. My arms squeeze her to me a little tighter.
Tonight was perfect. Despite the fact we've been having sex for weeks, I was still anxious over what would be our first true date. It had all felt a bit new to me.
Nelson had picked up Hope this morning, and Hannah spent most of the day looking at new housing for them. I spent the day watching the clock tick by while working at the office because I have no life and nothing better to do.
And then it was time for our date, and the evening was a revelation.
Hannah dressed up—classy, not sexy—and looked magical. We had an amazing dinner that lasted almost three hours, not because the food was slow but because the conversation was never ending. While I've been able to put together bits and pieces of Hannah over the last several weeks, I finally got the complete picture tonight.
Let me tell you… she's a force to be reckoned with.
She grew up dirt poor in rural South Carolina with an absentee father and a mother who worked her hands to the bone to put food on the table. Hannah had to work at an early age while helping to raise her siblings. She told me she felt incredible guilt when she met Nelson, had a whirlwind romance, and then realized that meant she'd have to move back to Vegas where he was from. She felt terrible leaving her family behind.
Throughout it all, the one thing they were never lacking was love. It's an interesting juxtaposition to my family. We had all the money in the world and lived a lavish lifestyle, yet we weren't overly close as a unit. Sure, our mother was loving, and Christina and I were close because we're twins, but that was it. I can tell, though… Hannah, her mom, and her brothers were a team.
She misses them terribly. Had it not been for Nelson insisting Hope stay here, she would have gone back with her daughter.
To my surprise, Hannah declined my suggestion we see a movie after dinner. I was trying to do a classic first date, but Hannah was done with it.
"Let's go to your place and get naked," she murmured in my ear as we were standing outside the valet stand at the restaurant waiting for my car. She was tucked into my side, both of her arms wrapped around my one. "We've not had a lot of time together, and I miss you."
A bolt of lust hit me, and something inside my chest seemed to stretch and awaken. Hannah missed sex with me, but I believe she also just missed me. Our time together this week on her new schedule was sparse for sure.
She was able to put into a few simple, honest words how I had been feeling. I had missed her, too.
So here we are, having just achieved maximum orgasms, and I'm not sure why I deserve this goodness in my life right now. I fucked up my first real relationship and never asked for a second chance. Yet, here it is, and I've tentatively reached for it.
Excerpt. © Reprinted by permission. All rights reserved.


Book Info:
He never wanted to be anyone's hero…
Asher Knight is tall, dark, and wickedly handsome. He's also irrevocably broken. Submerging himself in long hours at work by day and debauchery at The Wicked Horse by night, Asher uses work and play to numb the pain and guilt he feels over the death of his wife. What isn't satisfied with one will surely be resolved by the other. At least that's how he's survived the last few years.
Hannah Madigan works three jobs just to make ends meet. Beat down by life, not to mention a cheating husband who was unfairly awarded custody of their daughter, Hannah is determined to make a better life for herself and get her kid back. But with pressures mounting and one costly mistake that leaves her owing Asher a huge debt, Hannah is as close as she's ever come to throwing in the towel.
She's given a golden opportunity…
Determined to stay the course by any means necessary, Hannah accepts an unusual proposal from Asher. He'll give her a job. She'll give him her body. Sounds easy, right? Until she realizes she needs his help more than she's willing to admit. And he finds her adding to his life in ways he never wanted to accept.
This wicked knight may just learn that sometimes saving someone else means allowing yourself to be saved in return.
Book Links:  Amazon | B&N | iTunes | kobo | Google |


Meet the Author: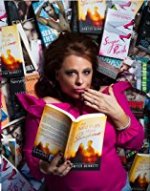 Since the release of her debut contemporary romance novel, Off Sides, in January 2013, Sawyer Bennett has released multiple books, many of which have appeared on the New York Times, USA Today and Wall Street Journal bestseller lists.
A reformed trial lawyer from North Carolina, Sawyer uses real life experience to create relatable, sexy stories that appeal to a wide array of readers. From new adult to erotic contemporary romance, Sawyer writes something for just about everyone.
Sawyer likes her Bloody Marys strong, her martinis dirty, and her heroes a combination of the two. When not bringing fictional romance to life, Sawyer is a chauffeur, stylist, chef, maid, and personal assistant to a very active daughter, as well as full-time servant to her adorably naughty dogs. She believes in the good of others, and that a bad day can be cured with a great work-out, cake, or even better, both.
Sawyer also writes general and women's fiction under the pen name S. Bennett and sweet romance under the name Juliette Poe.
Website | Facebook | Twitter | Instagram | GoodReads |