Today it is my pleasure to Welcome author
Mimi Jean Pamfiloff
to HJ!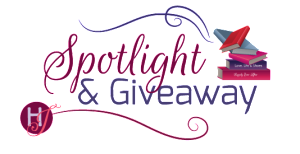 Hi Mimi Jean and welcome to HJ! We're so excited to chat with you about your new release, WINE HARD, BABY!

Hello to all my winos and rom-com lovers! Thank you for having me back for book #44!

Please summarize the book a la Twitter style for the readers here: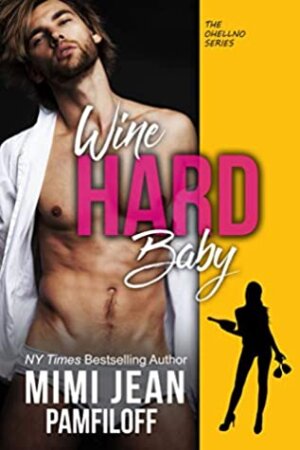 One HOT stubborn cowboy.
One NERDY woman from a strict religious community.

When fate brings them together, things get HARD. (Wink, wink. Nudge, nudge.)
Please share the opening lines of this book:
Why did I offer to help Jed? Why? I sit in front of my laptop at a beat-up table, my leg bouncing while I try not to stare at the hot Texan man across from me. He's everything I know I should stay away from, which is why I shouldn't be here.
"So, what do you think? How much can I get for this place?" Jed rakes a strong hand through his hair, hypnotizing me with the ropes of muscles on his forearms. Normally, I'm not attracted to men like Jed with tattoos all over his arms—they're shunned in the community where I grew up—but then again, nothing about Jed fits the mold of what I'm looking for in a man. Not his faded jeans or dusty cowboy boots, and certainly not his profession, which is currently bartending at this shitkicker dive bar he owns but intends to sell.
Please share a few Fun facts about this book…
The setting for the story is at winery on the Oregon coast, but the town of PINE COVE is completely made up.
The heroine is extremely attracted to our tattooed, plain-speaking, Texas cowboy, and he's attracted to her, too. However, she's technically engaged to a man she's never met. Arranged marriage!
The story is a standalone, but characters from the previous OHellNO stories pop in, including Kristoff Bones, our hit man from MY PEN IS HUGE.
The book was written entirely during the pandemic! (And you guys can imagine how much fun that was, considering the chaos, schools closing, and family members who needed help.)
The book is dedicated to wine, babies, soap, pants, and toilet paper.
What first attracts your Hero to the Heroine and vice versa?
For the heroine, it's simple! Our rough-and-tumble, sexy hero with his tattoos, worn jeans and dusty cowboy boots represents the forbidden sexual fruit. She does manage to resist him, but when they meet again, months later, his charms wear her thin.
For the hero, he's initially attracted to Camila's smart, sassy, dirty mouth, but little does he know she's already taken, engaged to some man her parents insist she marry.

Using just 5 words, how would you describe Hero and Heroine's love affair?
Funny.
Angsty.
Defiant.
Steamy.
Satisfying.

The First Kiss…
I LOVE this first kiss, because it goes so wrong for our heroine! Nothing better than some turbulence to test a couple's resolve…
The nerve of this chick. "I used to think you were good people, Cami. Even if you judged me like you did. But now I know you're just a lyin', snotty—"
"I like you, okay? You!"
I frown down at her and shake my head. Sure. "What kind of game are you playing?"
She pushes up on her toes and then pulls on the back of my neck. Before I know it, she's planting a kiss on my lips. It takes a moment to realize that despite the pain shooting through my stomach, the rest of my body isn't exactly protesting. In fact, I can't recall ever liking a pair of lips so much. Soft, warm, and sweet. I start to lean into it, wanting to see where it'll go and what other surprises this woman's touch holds.
Hold on. My brain upstairs kicks in. I don't know what she's up to, because trying to figure her out is impossible.
I break the kiss and pry her off. "Sorry. I'm not interested."
She looks down at her feet, blushing. I try to ignore how cute she looks when her cheeks get all pink.
"I know you're not," she says.
Without revealing too much, what is your favorite scene in the book?
This is ONE of my favorites, because when the story is an ENEMIES-TO-LOVERS, it's all about the down and dirty fights! It's so much fun to watch the hero and heroine go at it, knowing that deep down inside, they're actually into each other…
And I'm torn. He came here because he's upset, and I've done a piss-poor job of showing him any real compassion. I just…I just… "I'm sorry. I don't know how to be friends with you."
"Who said I wanted to be friends?" he throws back, and I don't think he means it in a suggestive manner.
The statement stings my ego just a little. "Well, you didn't, I guess."
"No, I didn't. In fact, I came here because I wanted to tell you what a horrible, rotten woman you are. The way you treat people—me specifically—makes you one of the worst people I've ever met, and that says a lot considering I met Kristoff Bones today."
His words push straight through my midsection like I've been hit by a flying cannonball. "Are you comparing me to a man who's murdered hundreds of people for money?"
"I bet even he knew how to say thank you when someone saved his life."
If your book was optioned for a movie, what scene would be absolutely crucial to include?
I think the scene here where Camila's fiancé (via an arranged marriage) comes face to face with our cowboy Jed for the first time would be my pick. Because who wouldn't want to see our cowboy wearing only a hand towel?
Dripping on the tile floor, I open the bathroom door and stick my head out. "Camila? You home yet?"
No answer. She must still be out running errands.
Just to be safe, I place the hand towel over my dick, step out into the hall, and go for the closet in front of me. I hope she has some bath towels or a blanket or—
I hear the front door swing open. Uh-oh…
"Charles," says a woman, "we really need to talk to Cami about locking her front door. It's just not safe for our daughter to be out in the forest all alone with her doors unlocked."
Oh shit. Are these her parents? Why the hell didn't she tell me they were coming for a visit?
"Yes, dear," says a man with a deep voice. "Milton, make yourself at home. Camila will be here in a minute."
"Thank you, sir. I need to use the restroom. Which way do you think?" This person's voice sounds much younger than the first man.
I don't know why I think it'll do any good, but I hold my breath and stand perfectly still anyway.
"Try through there, son," says the man who has to be Camila's dad.
Oh hell. I turn my head just as this Milton guy comes around the corner. He stops in his tracks, and we lock eyes. He's about my age, with thick brown hair. From the size of his biceps, he looks like he enjoys hitting the gym. I can always tell the gym rats from the real men like me who get their muscles from doing actual physical labor. Work horse versus show horse.
Well, guess there ain't no gettin' around this awkward situation. I use my left hand to keep the towel over my cock and hold out my right hand. "Hi. I'm Jed. Camila's new boss. Nice to meet ya."
Camila's mother comes around the corner, takes one look at me, and screams.
Readers should read this book …
This book is a LIGHT, FUN READ, just perfect for escaping during a quarantine! That said, it also speaks to the theme of thinking for one's self and finding your voice, so it's not all fluff. But you just can't go wrong with a hot cowboy, a foul mouthed heroine, and a very impossible romance!
What are you currently working on? What other releases do you have planned?
Oh boy! I'm working on BRUTUS (The Immortal Matchmakers, Inc. #6) and FANGED LOVE (intended to be a Halloween release, co-written with Kylie Gilmore).
Thanks for blogging at HJ!
Giveaway:

One beautifully inscribed paperback copy of WINE HARD, BABY plus a signed bookmark and magnet.
To enter Giveaway: Please complete the Rafflecopter form and Post a comment to this Q:

In this story, the heroine isn't exactly thrilled about her parents entering her into an arranged marriage. In fact, she says she won't ever agree. If your parents insisted that THEY got to pick your husband, but they could ONLY choose from super heroes, who would they pick? (I hope it's not the Flash! LOL)
Excerpt from WINE HARD, BABY:
I sprint to the front door and push. It flies open. "Mom! Dad! I can explain!" I screech to a halt, staring at Jed shirtless—Why's he shirtless?—lying on the couch with a blanket over his lap. My mother, who's wearing her usual long dress, is parked to his side on the edge of the cushion. Her dirty blonde hair is pulled back into a little bun to complete her prim and proper look. My dad, who has short salt-and-pepper hair and is wearing khakis and a green golf shirt with a jacket, is standing by the coffee table next to some guy who's dressed almost identically.
All heads swivel in my direction.
"There you are," says my dad in his I'm gonna-ground-your-ass tone of voice.
I look at Jed, whose eyes are filled with amusement. I hate that he thinks this is funny. And, also, I don't understand why he would.
"Heya, Cami," says Jed. "Just meetin' your folks here and explaining how generous you've been, offering up your house while you live in my trailer."
Huh? Trailer. Oh! He's covering for me. "Yes, well, Jed was attacked and—"
"No need for an explanation." My dad comes over and grips my shoulders. "Your charity toward others makes us proud."
My eyes shift nervously. "Well, you raised me."
"Were you able to bring my supplies?" asks Jed.
"Oh, yeah. I've got your meds, some groceries, and your belongings from your trailer. I'll grab them in a minute."
"Great. Can't thank you enough, Cami. You were right about me needing to be away from the winery if I'm gonna heal right. And now the doc has room to examine me."
I stare, wondering what the hell he means.
He picks up on my confused expression—my furrowed brows and tightly puckered lips. "Dr. Sexton will be by in about twenty minutes to change my bandage."
She's coming here? That bitch!
I force a smile to my lips. "How thoughtful."
I suddenly want to toss up that mini bag of cookies I ate at the grocery store. Everything is shit. Just…shit.
"Honey?" my mother prods, still sitting next to Jed. "Don't you want to meet your fiancé?"
Her eyes shift to the guy with short dark hair, a beefy build, and blue eyes, standing three feet away. He's staring at me like I'm from another planet and he can't believe he's supposed to fuck me every night for the rest of his life because, surely, I don't share his love of pumping iron and protein smoothies.
I straighten my shoulders and meet his gaze. "Hi, I'm Camila."
"Milton." He extends his hand, and we shake.
His palm is warm and super soft. Yuck. "So. Surprise visit, huh?" I say.
"Wedding announcements go out soon," Milton says, "and we can't make ours unless we've met face-to-face."
He means that the church sends out a list of engagements and spring weddings in advance since almost everyone wants to attend the ceremonies.
I'm so not marrying you, dude. Don't care that he has a nice body or pretty blue eyes. I'd never fuck a guy who looks at me like a piece of raw chicken left in the sun. Also, I hate that he's dressed exactly like my dad—pressed khakis and a light blue golf shirt. He even has on those leather loafers with the tassels on top. Gag.
"Yep. Announcement deadlines. Total fucking bitch," I say.
"Cami!" My mother gasps.
My father grunts in disapproval.
Milton frowns.
Jed chuckles, like I'm the best thing since cats doing fashion shows on YouTube.
Excerpts. © Reprinted by permission. All rights reserved.


Book Info:
From New York Times Bestseller Mimi Jean Pamfiloff comes an Enemies-to-Lovers, Romantic Comedy.
CAUTION: CONTAINS HOT COWBOY. Do not mix with wine. Avoid watching him do shirtless labor on hot days.
SIDE EFFECTS MAY INCLUDE: Feeling of extreme temptation, excessive drooling over his abs, elevated heart rate, and loss of coherent thoughts when in his presence.
My name is Camila Clark. And that sexy cowboy right there? The one with the devilish smile, twinkling brown eyes, and tattoos on his muscular arms? He's Jed, the guy I turned down flat back in Texas. He just showed up here in Oregon at the winery where I work.
The question is why?
Not that it really matters. I have my reasons for staying away from all that manly temptation. Reasons he can't possibly understand but seems determined to punish me for.
But the more I fight him, the more I learn about this mysterious, hot-as-hell cowboy. I just don't know how much longer I can keep pretending to hate him.
The problem is, I'm technically engaged to a guy I've never met.
Book Links: Amazon | B&N | iTunes | Goodreads |


Meet the Author:
MIMI JEAN PAMFILOFF is a New York Times bestselling author who's sold over one million books around the world. Although she obtained her MBA and worked for more than fifteen years in the corporate world, she believes that it's never too late to come out of the romance closet and follow your dreams.
Mimi lives with her Latin lover hubby, two pirates-in-training (their boys), and their three spunky dragons (really, just very tiny dogs with big attitudes) Snowy, Mini, and Mack, in the vampire-unfriendly state of Arizona.
She hopes to make you laugh when you need it most and continues to pray daily that leather pants will make a big comeback for men.
Website | Facebook | Twitter | | Instagram |