Today it is my pleasure to Welcome author
Ann Aguirre
to HJ!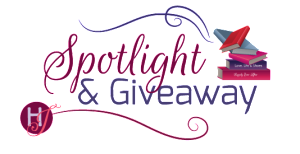 Hi Ann and welcome to HJ! We're so excited to chat with you about your new release, Witch Please!
Tell us about the book with this fun little challenge using the title of the book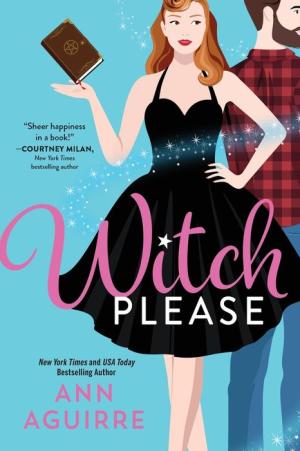 W is for wildly entertaining.
I is for Ignoring Gram's nonsense
T is for Titus, hoping to make Danica his wife
C is for Coven, witchy sisters for life.
H is for How long does Danica plan to make Titus wait?
P is for Permanent, because that's what Titus wants their relationship to be.
L is for Love. Obviously. The forever kind.
E is for Everyone that's rooting for the two of them to make it work.
A is for Alone, because Titus fear he will be.
S is for Sexytimes. Oh yeah.
E is for Ever After, with a (happily) inserted before. This is a romance, y'know.

Please summarize the book for the readers here:
It's about a modern techno witch looking for a fling. Instead, she meets a bisexual virgin baker who's looking for forever. This is essentially a Hallmark-style book with steamy scenes on-page, a book-shaped happy place. It's chock full of heart and cuteness, sisterhood, found family, adorable animal companions, and lots of hilarity. For the right reader, it will feel like a warm hug.

Please share your favorite quote from the book
The banter! I had so much fun writing it.
"Are you all right?" she asked instead of a more conventional greeting.

"I…think so?"
"You don't sound sure."
"It's because I never realized beauty could be a blunt object before."
"Are you saying that you've been assaulted by my attractiveness?"
If your book was optioned for a movie, what scene would you use for the audition of the main characters and why?
His sister had recommended the Fix-it Witches, and since the repair shop was only six doors down from his bakery, he'd decided to scope the place out in person. With only one working oven, it was hell meeting the demand for pastries daily. He'd heard that the cousins who ran this shop could fix anything, but nobody had mentioned how cute they were. The one he was looking at anyway—curly russet hair, soulful brown eyes, freckles dusted like a sprinkle of cinnamon on golden skin, and yeah, better stop there.
"Sorry, I called out in front and rang the bell. I heard you moving back here, but it didn't seem like you knew I was in the shop."
"I might have been on the phone when you came in. I'm the one who should apologize. Presumably you have something in need of fixing and I made you wait." With a gracious gesture, she indicated that he should precede her.
Titus retraced his steps down the short hallway that led to the front of the shop. They had small appliances for sale, probably items they had refurbished; it made sense to augment their income since people probably dropped things off and either forgot about them or decided to buy something new instead. For a repair shop, everything was astonishingly clean, no hint of grease or dust.
"No problem. Sorry that I—"
She cut in, "I know it's a Midwestern tradition to apologize repeatedly when nobody is really at fault, but let's call it even."
Her eyes twinkled at him, and Titus found himself responding, charmed by her warm smile and her candor. "Thank goodness you stopped me. I was prepared to apologize six more times. I might have resorted to inventing offenses."
"Such as being responsible for my smoothie malfunction?" she suggested.
"That's probably my fault. I startle small appliances all the time. It's likely because I'm so tall and blenders are easily intimidated."
Most people found his sense of humor a bit odd, but she laughed, making his day 50 percent better, and then she joked back in the same silly vein. "Don't worry, all of ours have been inoculated against tallness."
Titus immediately wanted to marry her. Or maybe find out her name and buy her dinner. Either way. Maybe all of the above, in a more sensible order. But it would make sense if he started with an introduction, wouldn't it? "I'm Titus Winnaker, by the way. Sugar Daddy's down the block is my—"
"Oh my God," she breathed. "You're him."
He blinked. "Him who?"
"The CinnaMan. Your cinnamon rolls are famous!"
What?
She gushed onward, as if he were a rock star and she might soon ask him to sign her chest. "I buy a dozen every month to take them to book club and there are never any leftovers. It's quite devastating for me, but they're so huge and gooey and delicious—and I'm still talking, aren't I?"
"I'm afraid so. People don't really call me that, do they?"
"Well, we do. At book club. Clementine says that your cherry Danishes are to die for, so she was in favor of the Great Dane, and Margie loves your cream puffs, so she wanted to call you DreamPuff, but I lobbied for CinnaMan since those are my favorites. At the risk of tooting my own horn, I'm pretty influential, hence—"
"I'm the CinnaMan," he said, desperately amused. "I've never seen you in the shop, but I mostly work in the back."
"Yes, you have people for that. I have none, alas. There's only me, doing customer service and repairs. And speaking of which, Clementine would be mortified that I still haven't asked how I can help you."
"Clementine is your cousin?"
"Cousin, housemate, and business partner. It's a wonder that we're not sick of each other by now, but we were raised as sisters, so that elevates our tolerance."
"When you see Clementine, you can reassure her that I'm perfectly satisfied with your service." Oh, why did I put it like that?
Her eyes widened. "Are you? You must have a soft spot for chaos and inefficiency."
"Normally, no, but in your case, I'm making an exception."
She leaned forward over the counter, propping her chin on her hands. "How interesting. Would you care to tell me why?"
"Would you care to tell me your name?" He suspected it was too soon to declare that he'd decided to marry her and was already christening their babies in his brain. Two at least, no more than five. He had to act fast before his curse kicked in.
Or maybe he shouldn't. The last time he tried to get with someone, she moved to Iceland and married a biologist who studied puffins. Attraction still tweaked him now and then, but failure made him wary, and he usually ignored his interest in someone. This woman must be special indeed.
"Certainly. I'm Danica Waterhouse, co-owner of Fix-It Witches, far less glamorous than it sounds. We've established that you've something in need of repair?"
"Have we?"
"Haven't we? Hm. Is this like the endless apologies? It feels like you're prolonging this conversation."
Uh-oh, she's onto me.
"I could apologize for that, but I'm afraid our progress would reset to zero." When her eyes narrowed, he hurried on. "In fact, I do need someone to look at my oven."
"What seems to be the problem?"
"Well, it doesn't turn on." And I did it again.
He could tell by the flicker of a smile that tugged at the corners of her mouth that she'd heard it too. "How long have you been having this issue?"
There was nothing for it but to play along. "Two days now, but I suspect the situation will improve soon."
To his relief, she donned some semblance of professionalism and picked up an order pad from the counter. "Definitely, you've come to the right place. Are there any buns currently in your oven?"
Excerpt. © Reprinted by permission. All rights reserved.

What do you want people to take away from reading this book?
I really just want them to have a good time reading it and to leave happier than before. But if I had to narrow down a theme, I'd say it's that it's important to forge your own path and follow your heart.
Thanks for blogging at HJ!
Giveaway:

A print copy of WITCH PLEASE by Ann Aguirre
To enter Giveaway: Please complete the Rafflecopter form and

Leave a comment with your thoughts on the book…
Book Info:
Danica Waterhouse is a fully modern witch—daughter, granddaughter, cousin, and co-owner of the Fix-It Witches, a magical tech repair shop. After a messy breakup that included way too much family "feedback," Danica made a pact with her cousin: they'll keep their hearts protected and have fun, without involving any of the overly opinionated Waterhouse matriarchs. Danica is more than a little exhausted navigating a long-standing family feud where Gram thinks the only good mundane is a dead one and Danica's mother weaves floral crowns for anyone who crosses her path.
Three blocks down from the Fix-It Witches, Titus Winnaker, owner of Sugar Daddy's bakery, has family trouble of his own. After a tragic loss, all he's got left is his sister, the bakery, and a lifetime of terrible luck in love. Sure, business is sweet, but he can't seem to shake the romantic curse that's left him past thirty and still a virgin. He's decided he's doomed to be forever alone.
Until he meets Danica Waterhouse. The sparks are instant, their attraction irresistible. For him, she's the one. To her, he's a firebomb thrown in the middle of a family war. Can a modern witch find love with an old-fashioned mundane who refuses to settle for anything less than forever?
Book Links: Amazon | B&N | iTunes | Kobo | Google |


Meet the Author:
Ann Aguirre is a New York Times and USA Today bestselling author. Before she began writing, she was a clown, a voice actress, and a savior of stray kittens. She grew up in a yellow house across from a cornfield, but now lives in Mexico with her family. Ann writes genre fiction, with more than forty novels to date.
Website | Facebook | Twitter | Instagram | GoodReads |