Trope it Up: 
Tropes That Define Romance Novels!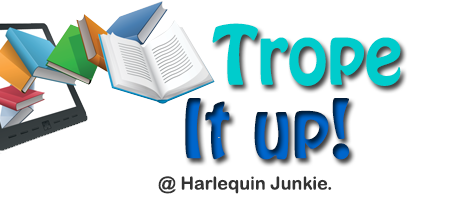 If you are like us here at HJ then you likely fall vigorously in love with a hot, romance novel. Today we are sharing a few tropes that defines why we love romances so much.

One of the things that I love most about today's tropes is that they are the foundation that romance novels are known for. Most of these we all know and some we might not have thought of as a trope. For me that is what makes this post so much fun.

Are you ready?

Here goes:Tropes That Define Romance Novels!
Billionaires:
These heroes are some of the most sought after contemporary heroes and for good reason. Whether or not you loved Christian Grey from the infamous "Fifty Shades of Grey" he caught your attention. There's just something extra special about a wealthy man falling in love with an average woman.

Rogues:
For those of us that love historical fiction a rogue is a hero that is extra spicy. A titled man that has undesirable reputation until he falls for the woman of his dreams makes rogues one of my favorite tropes.

Villains:
This trope might be a bit odd, but these bad boys of romance can often times be found winning over the heroine's hearts. As the saying goes 'there is just something about those bad boys.'

Scandals:
A juicy scandal can surely heat up a romance novel in any era. From spies to rogues and even to billionaires a romance trope wouldn't be complete without a little misconduct.

Strong-willed heroines:
Lately there have been a lot of thrilling romances releasing within the industry and those include the strong-willed heroines. An independent woman who is not afraid to tell both heroes and readers exactly what she is looking for out her man, her life and even the bedroom.

Happily-Ever-After endings.
A romance trope would not be complete without HEA'S. As both a reviewer and as a reader I have come to except that each romance novel contain a happy ending. After all it just isn't romance without a cheerful ending.

Shapeshifters:
If you love Paranormal than you know why shapeshifters have made our list. Whether hero or heroine a shapeshifter character is entirely impossible to overlook. These alpha characters are known as equal for their action as they are for fiercely loving their mates.

Cowboys:
A hard working hero meets the open range is something to surely sweat over and the cowboys of today's western authors are of no exception.

Sensual scenes:
Let's face it a romance novel would not complete nor romantic until there is a love scene exchanged between the characters. Whether tamed or erotic these sensual scenes can make a romance novel feel complete.

 Which of these tropes are your favorites? If not listed, what is the trope that you find defines a romance novel?

Let us know!
Leone!:D