In the case of His Callahan Bride's Baby by Tina Leonard, the time seemed to stretch forever (in reality it was about 2 hours), and I don't think I really understood much of the story.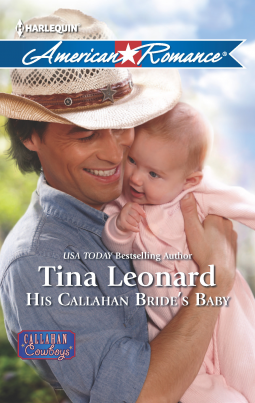 To be fair, this is book ten of the Callahan Cowboys series in the American Romance line. However, I think the book would be served better if the author did a little more to explain the background of the family and it's chequered past.
With all that said, I still think the plot was all over the place. I didn't feel any kind of a connection to – or between – the characters. Some of the dialogue was hokey, and didn't fit with the 'cowboy' theme.
There was little or no spark between the hero & heroine, and the love scenes were non-existent. I don't mind pure romance, I do however, like there to actually be romance.
A majority of the book concerned the leads being separated, with Taylor kidnapped (while pregnant) for over four months. When he finally rescues her, she forgives him immediately. There's a bridge between them, as his grandfather kept in touch in secret with Falcon's intended, but seriously? Kidnap me for four months and I'm gonna be hopping mad at everyone.
Also, there were weird supernatural themes, mostly Native American in nature, that never came to fruition. Falcon thought about his 'sacred places', but they never became an actual setting to which the characters went. Again, it was something I just couldn't get a handle on.
All in all, I couldn't sense any notes of tension, love, relationship, or family – in a book purported to be about all of those things. I'm giving it two hearts out of deference because I've not read the other nine books in the series, but this one just wasn't for me.
Book Info
Publication Date: April 2, 2013 | Series: Harlequin American Romance (Book 1445)
"Marry Me, Taylor."Those aren't the three little words Taylor Waters longs to hear from her crush, Falcon Chacon Callahan. The whole town knows the soldier-turned-rancher just needs a bride in order to inherit the coveted spread north of Rancho Diablo. Taylor wants more—even if Falcon is the hottest cowboy this side of the New Mexico border, which he proves one crazy, passionate night!Family has always come first for Falcon, so when he finds out Taylor is pregnant with his baby, he declares a brand-new mission: to stand and fight for what's his. It will take maneuvering through some dangerous situations—and that legendary Callahan charm—to make Diablo's best girl fall in love with him. But to have his ranch at stake is one thing…what about his heart?