Another great one by Olivia Gates, Temporarily His Princess will capture you from beginning to end.
Prince Vincenzo D'Agostino has been ordered by his king to marry but he does not want to marry anyone, he is happy being single. The only person that still comes to mind when he thinks of a woman is Glory Monaghan. But can he risk himself and his company to her betrayal again.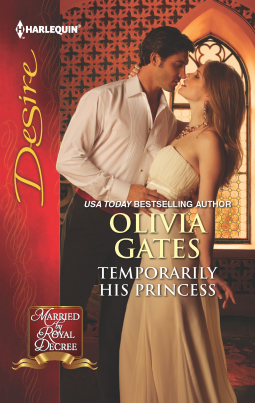 Glory Monaghan has not seen Vincenzo since he broke her heart and left her ruthlessly. She thought that they were happy, but instead he told her he got tired of her and had another woman waiting to take her place in his bed. So when she receives his summons she doesn't want to attend, only he mentions the risk to her family if she doesn't.
At first Vincenzo believes that the best way to have Glory and get rid of his obsession with her is to have a temporary marriage with her. But he will make sure that everything remains safe from her, so a (book thick) prenup is in order. With blackmail he has convinced her to marry him, but she first must find a way to make sure to keep her heart out of it this time.
Vincenzo and Glory still love each other but lies by omission and the deception of others may just tear them apart again. They must first believe in their love and be willing to sacrifice everything for it before they can see the truth behind all the lies that tore them apart before and that can tear them apart again.
Temporarily His Princess is a part of a new series by Olivia Gates called Married by Royal Decree, I can't wait for the next book in this series. 🙂
Book Info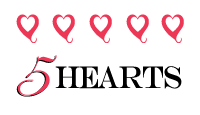 Buy Links: A | BN |
Publication Date: May 7, 2013 | Series: Harlequin Desire (Book 2231)
"Get a wife. ASAP."
When his king says Prince Vincenzo D'Agostino must marry, the confirmed bachelor knows only one woman will do: Glory Monaghan, the lover who betrayed him six years ago. By forcing her hand, he'll appease his ruler—and get the woman he can't forget out of his system forever.But Vincenzo's proposal is the last thing Glory expects. His long-ago rejection nearly destroyed her—how can she say yes now, even for show? Yet she has no choice. Becoming Vincenzo's temporary bride will save her family—even if giving in to the prince of Castaldini's passion will surely leave her yearning for more….