In  No Stranger to Scandal by Rachel Bailey, Lucy Royal maybe an heiress to a great fortune from her father and she is the stepdaughter of one of the most powerful media moguls in Washington. But that does not make her life any easier in any way, she has to prove herself twice over in every aspect of her life. So in order to prove her worth in the journalism world, she turns down every offer of a higher position and becomes a junior reporter for her stepfather.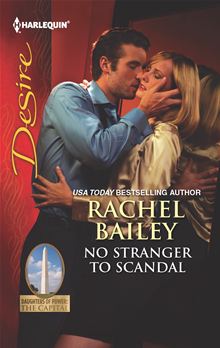 Hayden Black personally knows how pampered princesses are, and Lucy cannot be any different. But he can't seem to think straight when she is close to him, so running an investigation for the congress regarding illegal phone tapping and questioning her will not be easy.
Lucy will not stand back and allow them to accuse her stepfather of something that he did not do, she will try to get close to Hayden in order to help absolve Graham. If helping Hayden is the only way to prove Graham's innocence then she will, but that does not mean that she will act on the attraction she feels for him.
Hayden will use any and all the help that Lucy can give him, but deep down he knows that Graham is guilty, and he will not stop until he finds all the evidence necessary. He knows that Lucy believes in Graham's innocence and he will try to spare her unnecessary pain. But he cannot get to close to her for he will not risk his heart or his baby son's heart getting hurt in the process.
Secrets abound and the person behind the illegal activities may just be out to hurt not only Graham but Lucy too. It will be up to Hayden to discover the truth and keep Lucy safe at the same time.
If you like a romance that has instant sparks, an intriguing plot and a couple that will have to fight for what they truly want, then you will like No Stranger to Scandal by Rachel Bailey.
Book Info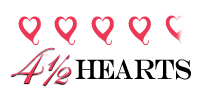 Publication Date: April 2, 2013 | Series: Harlequin Desire (Book 2222)
Decorum Vs. DestinyShe might be the stepdaughter of one of the most powerful media moguls in Washington, but Lucy Royall is no pampered princess—she's making her own way as a junior reporter. But when congressional investigator Hayden Black accuses her stepfather of criminal wrongdoing, she shows her family loyalty and takes Hayden on. Then, as things heat up, the sexy single dad takes her to bed! Talk about a conflict of interest. Will their illicit passion turn into something more lasting, even in the face of controversy so huge it rocks a nation?