Playing for Keeps by Catherine Mann is a sexy, hot and sweet romance of two high school sweethearts reuniting after 18 years apart.
Celia Patel's life is simple, and all she wants is to be in peace with her music and her students but unfortunately, with her father being a judge working on a high-profile case, she is receiving life-threats that nobody believes but her.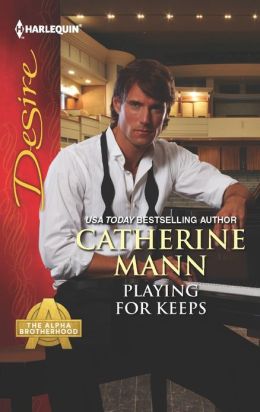 Malcom Douglas has become a world-famous musician and a billionaire. He promised himself that he would have more money than Celia's father has and proof that he is no longer that poor boy that he didn't approve of 18 years ago.
When Celia became pregnant at 16, her family didn't take things very well. Malcolm tried to work hard and provide for her and their expecting baby, but him being at the wrong place at the wrong time left him with an arrest over drug use. He was then sent away to military school, which only helped make Malcolm the man he is now.
Malcolm has always kept tabs on Celia, and when she starts receiving life-threats that nobody takes seriously, he knows that he is the only person that can keep her safe. Celia cannot forgive Malcolm for never returning to her after he left military school, and she believes that he always blamed her for giving their daughter up for adoption after she was born.
With Celia's life in danger Malcolm will stop at nothing to keep her safe, even call in favors from his friends in the Alpha Brotherhood and his mentor and superior in Interpol, his secret and real job.
Celia and Malcolm will have a past to put to rest and see if they can still put a future together with the love that has never died, even with 18 years of separation.
Another great romance for Catherine Mann's the Alpha Brotherhood series, I can't wait for the next book to be released.  🙂
Book Info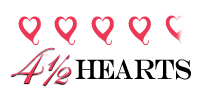 Publication Date: April 2, 2013 | Series: Harlequin Desire (Book 2221)
It's been eighteen years…and he still wants herIn high school, Malcolm Douglas was a bad boy who stole the heart of small-town girl Celia Patel—as well as her virginity. But life pulled them apart…and just as well, for he'd already broken her heart.Now Malcolm is a world-famous billionaire dedicated to atoning for his sins. When he swoops back into Celia's life, he tells himself he only wants to protect her from recent threats. But the desire between them leaves them as breathless as teenagers. Will Celia ever forgive him? Maybe. If he can make today's pleasure erase yesterday's pain.