Porn Star by Zara Cox is filled with complicated characters, dark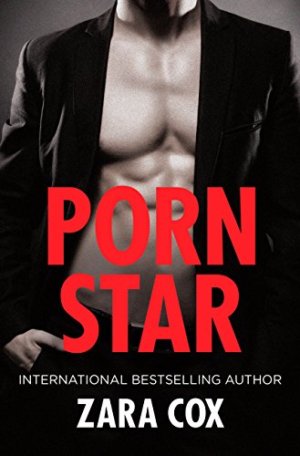 situations, and lots of sex!
Elyse Gilbert, who is also known as Lucky, is on the run. She's hiding from a corrupted sheriff who made her work in his brothel for years. When she finds an ad offering One Million Dollars, she immediately auditions. The man offering the money hides behind cameras, voice-altering devices, and hides behind his sense of revenge. He's also two different people to Lucky.
Quinn Blackwood is a wealthy man with many connections. He's also a porn star and extremely twisted. He's dominant, controlled, and seriously needs help. But then again, he has a therapist, one who is his godmother and who lives to sexually please him. This is not even the worst part of the story. He has his reasons for doing what he does, but the way he invokes revenge is perverse and unsettling. When Lucky applies for the position, he takes her on, but never lets her know who he really is.
"I don't want her soul. I have no use for her heart. Or her feelings. But her body is mine."
Both characters are damaged but will still have you rooting for them in the end. Although, I was hoping Elyse would have had a separate happy ending away from Quinn. It looked like that was what was happening but in the end, neither Quinn or Elyse, could stay away from each other.
The hero was not my type of hero. I'm good with bad boys, but this guy wasn't for me. I was waiting for that shining moment where he kind of redeems himself, but it never happened. Even though he's not my hero, he might be yours! The book was well-written and is one of those books that you just can't put down until you know how it all works out. If you like your romance on the darker side, this is for you.
Book Info: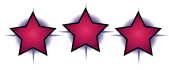 Publication: Sept 13th 2016 |  Forever | Dark Desires #1
My name is Quinn Blackwood:
By day, I'm a billionaire CEO. Rich. Entitled.By night, I'm the exclusive porn star only known as Q.Why? Because I love women. If I believed in an almighty being, I'd thank him for creating them. They're by far his most perfect creation… especially when I'm fucking one of them.
Oh, did I mention I'm an asshole? Fuck yeah. According to my shrink, I'm one twisted motherfucker. And that's just the way I like it. Until she walks into my life…
My name is Elyse Gilbert, nicknamed 'Lucky' because according to my dad, I'm the unluckiest person alive, and I'll die the same way I came into the world: naked, screaming, and dirt poor.
Yeah, my life is a twisted, seething mess. But that life changed the day I met HIM.He made me forget the cameras.He made me forget I was doing this for the money.He made me forget my shame.He made me forget everything. I was consumed by him. Only him.
But now my past has caught up with me.