Rancher to the Rescue by Jennifer Faye: Cash Sullivan waits outside the church for his Grandmother, Martha. She *has* to see the JiffyChef, hometown girl made good, get married. But when the bride runs out and jumps into his truck, he doesn't have much of a choice. He slowly drives away while she ducks out of sight.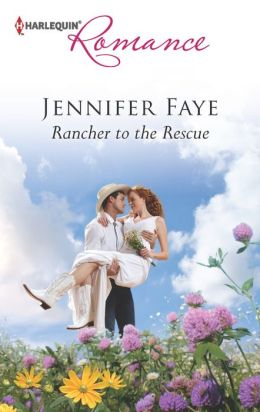 Meghan Finnegan, despite what the news and her ex-fiancee say, got jilted. When she ran, Harold took the opportunity to alter the story so that he's the victim. What the public doesn't know is that Meg is pregnant, and Harold doesn't want the baby. In fact, he told her just as they were about to say "I do" that he didn't even want her.
Cash has had horrible experiences with the press, so he shelters Meg at the ranch where he and his grandmother live. She doesn't want to depend on anyone, so she offers to clean and cook, and watch over Martha. He doesn't want to bring the press back into his life, but he can't turn her out without a place to go.
To Cash's surprise, she's not the privileged prissy 'star' he thought – she carries her own weight and Martha loves her. He's torn between the growing friendship between them and the hints he gets that she's pining over the groom that he still believes dumped her.
They spend more time together, and the sparks inevitably fly. They share a scorching hot kiss, and after that, nothing is the same. It goes from simple to mega-complicated. She refuses his help at every turn, knowing that he still expects her to leave at the end of her two week stay. But Cash can't leave well enough alone. He cooks up a surprise for her that isn't exactly welcome – and manages to get her sister in on the secret.
Will she forgive him and accept the helping hand he offers or will she reject the kindness in the end? I'll leave it up to you to find out. The answer may surprise you!
A sweet story that didn't skimp on character or setting details – but sometimes skimmed over vignettes between the Hero and Heroine. The story was very chaste, but sweet – and overall a good debut, I enjoyed the tone of the book and the writing style of the author.
Book Info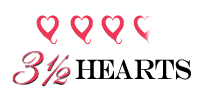 Publication Date: July 1, 2013 | Series: Harlequin Romance (Book 4386)
Damsel in a wedding dress!
Jilted at the altar, celebrity chef Meghan Finnegan flees the scene–and the baying press–only to run straight into the muscled torso of Cash Sullivan.
The former rodeo champion knows what's it like to have your life crumble in the spotlight, so he offers Meghan a place to lie low at his ranch.
Fresh air, no paparazzi and the brooding rancher's lazy smile are making Meghan not want to leave her sanctuary. But she and her unborn baby can't stay here forever…can they?